Last Updated on April 13, 2022
As a business owner, you have a lot of decisions to make. You have to budget for a lot of different things, all of which you hope will pay off in the long run and increase your ROI (return on investment). The choices you make in investing in particular companies and services will determine your level of achievement with your video and media campaigns. In this post, we will discuss how to choose a video production company.
Among other things, you have to consider how you will create dynamic digital content such as video, infographics, and other media that will attract your target audience. By using effective video, you can increase your rate of conversion by as much as 65%. Wordstream has some startling and interesting facts about the power of video for your brand.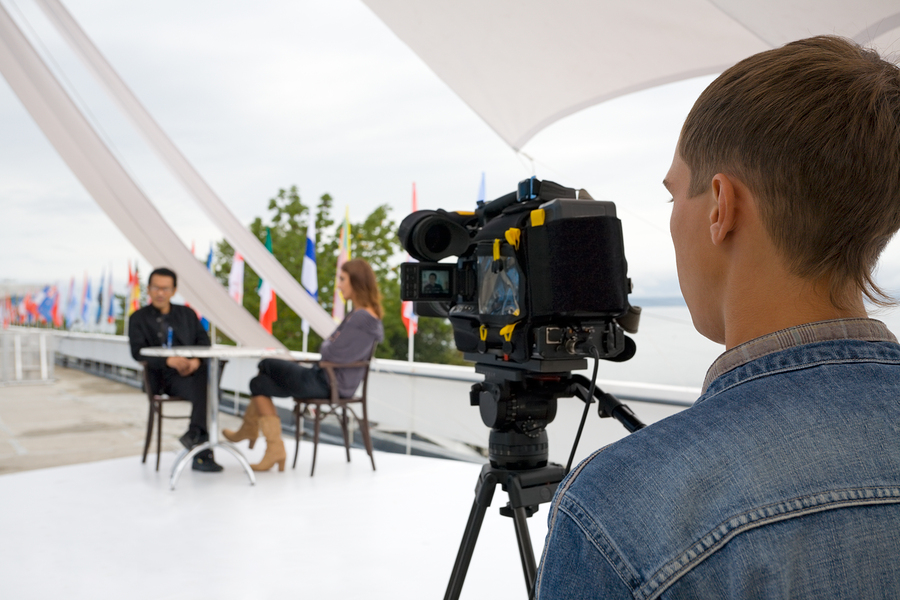 Regarding how to create the video, you could opt to do it yourself using the technology you already have, or you could invest in newer technology such as a new professional HD video camera, editing software, or other tools.
The problem with trying to produce your video yourself is the time it takes to do it and the learning curve that may be involved. If you already are familiar with video editing, it may not be as difficult for you.
There are advantages to hiring this done by a professional video creation company. They have both the expertise and equipment to do it easily without you having to purchase equipment or learn how to do it yourself.
How to find a video production company: questions to ask a video production company
1. What is the purpose of your video?
Knowing what you wish to achieve with your video message will keep you focused on the results and help you choose a company that understands your goals.
2. Where will you put your video?
Most of the time, you will place your finished video on the web, such as on your website or blog, as well as within your email newsletters and sales materials. With this in mind, you should choose a video creation team that understands the result and where you will house your video. This will determine the type of file format and other specs that they will use.
3. What is your primary message?
The message you want to deliver to your target audience should be prevalent throughout your video. The video production professionals who handle your video content should know what you are trying to say. They may have some good suggestions in how to focus more on your message that you didn't consider.
4. How long should it be?
Like any content, you should consider how long the message should be, keeping in mind that the average attention span for video ads is around two minutes or less. This is not true, however, for longer videos that are instructional or entertaining in nature. If you can capture the attention of people who value your message from the beginning, you can create longer videos that engage them.
5. Do you want to include infographics?
Infographics allow you to include static images with important information that people enjoy learning about or that is relevant to what they want to achieve. You should look for a video production company that has the capability to include more static and dynamic features.
6. Will they listen to you about your ideas?
You need a company that listens to your ideas about your video and how it should reflect your brand. So think about whether the corporate video production company is willing to work with you on the creation of the video, even when they will be the ones creating it.
7. What is the cost?
While cost is not the most important factor, it certainly should be figured in when you are planning your video. Think about what you can spend on your video and talk to your potential video company about this. They may be able to work out a payment schedule that will fit your budget and needs.
8. Can they do animations?
Animations are more popular with the average viewer than talking head video. If you can find a creative video agency that specializes in whiteboard video and animation video, you will be able to draw more attention to your message.
9. Do you offer other services besides video production?
One of the most important things when looking for a video production team is their ability to integrate other media such as infographics and photos within your ad strategy. Find a company that can do this by creating other elements around your video that complement your message and your brand.
10. What is the turnaround time?
You need to know that your turnaround time on your video is reasonable. Ask your video team how long it will take from idea to production. You don't want them to rush it and sacrifice quality, but you need to know that it will be produced in a reasonable amount of time so that you can get the results you want promptly.
11. What promotional tools do you offer?
You may want your video team to help you promote your video message in various outlets to increase your brand presence. Ask them what they can do to help you promote your idea to the world.
12. What is the ultimate goal?
Before you hire a professional video team, ask yourself what your ultimate goal is. Do you want to generate more leads? Do you want to increase your sales and revenue? What do you want to achieve with your video? All of these are important questions to ask when you are planning your video.
How to choose a video production company
When you are out to hire a professional video production team, you need to consider all of these things to determine which one is best for your company and goals.
At AnimatedVideo.com, we think you will find that we can accomplish all of these and more. With a professional dedicated staff that is skilled in creating an animated video, whiteboard videos, and infographic videos, as well as a dedicated team that listens, you will have everything you need.

Contact us to get a free quote on how we can help you achieve your goals with your video content and get your message to the world.
We look forward to working with you to create the best video for your business and promote your brand to the world. We look forward to hearing from you.