Last Updated on April 13, 2022
WordPress is an effective tool and platform for building your brand and your presence on the web. It is an easy to use platform that is integrated with video plugin for wordpress that help you improve what you can do to reach your audience.
There are some wordpress video upload plugin you can use to enhance your website. You'll want to use these when you want to ensure that people viewing your site will be able to hear and view the video that you put up, no matter what the platform is that they are using.
In this post, we examine seven of the best video editing plugins that you can use for WordPress sites.
TubePress
TubePress is one of the most preferred video editing plugins that allows you to incorporate video within your WordPress website and blog pages. This plugin allows you to embed YouTube and Vimeo videos into your site and to create a video gallery as well.
TubePress is available for both free and premium sites. The free version allows you to display your YouTube channel, playlists, or videos within tags. The setup process is easy and fast and just requires posting the code within your website.
The premium version has more features and allows you to decide how you want to use the tool. The only downside is that this tool does not allow for responsive design, which helps make your site more mobile-friendly.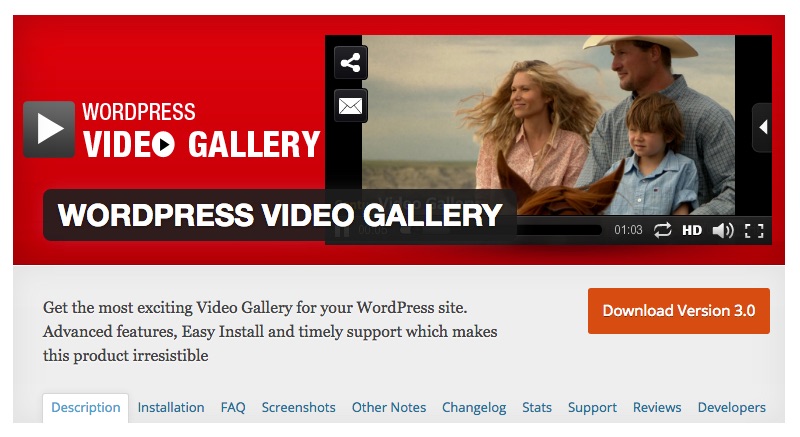 WordPress Video Gallery
WordPress Video Gallery is another WordPress tool that allows you to use video within your website.
This tool allows you to add YouTube, Vimeo, Daily Motion, and other video codecs. It lets you create a playlist and add videos to watch later. It allows you to see your watch history and offers the capability to pause the videos to store in history.
We like the way this template is integrated within the website by placing it at the top of the page. You can embed the code in any website, and it is very compatible with WordPress sites.
Video Gallery Word Press Plugin
Video Gallery Word Press Plugin is a premium tool by Digital Zoom. It is a video gallery but also a media gallery where you can add videos, images, and audio files. You may remove the YouTube trademark and replace your logo. Social sharing allows you to easily share your videos with others on social media.
This plugin works seamlessly with WordPress and also allows you customize it with multiple skins and appearances. The premium form of this plugin is $15.
WordPress YouTube channel plugin
Youtube Channel Gallery is a simple plugin that has basic features for embedding YouTube playlists in your WordPress site. It allows you to display YouTube videos and a list of thumbnails within your page. There are several customizable features including the ability to change video feed type, quality, width, ratio, and theme and other options.
The program gives you shortcodes also that may be used in a single post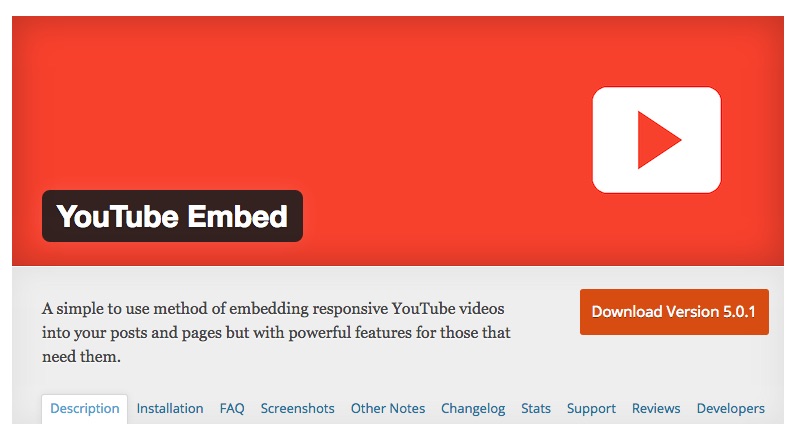 YouTube Embed
YouTube Embed is a simple but useful plugin for a video that you can easily incorporate within your WordPress site. It allows you to build your playlist and play it back anytime. YouTube Embed is a quick and fast way to include video content within your WordPress pages.
You won't find a lot of extra perks in this plugin since it is totally free to use. But it's certainly a good quick fix for your WordPress page and allows you to create playlists for your viewers so that you are showing them what you want them to see.
You can also create multiple profiles so that you can increase your reach with your video content. It is compatible with SEO and Google Analytics, and it allows you to provide metadata within the format so that you can promote and market your content as well.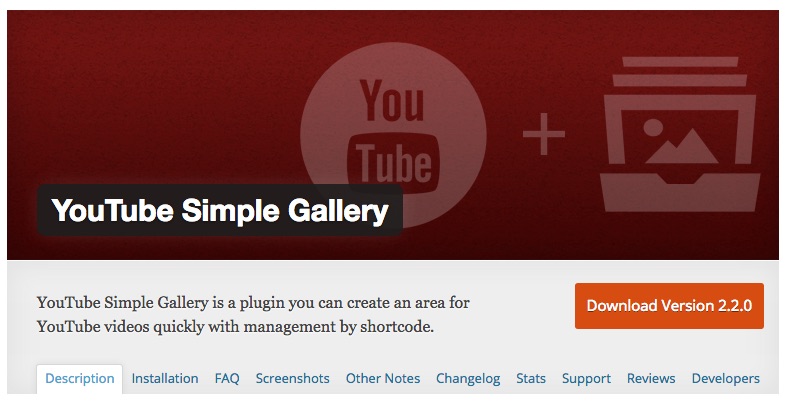 YouTube Simple Gallery
YouTube Simple Gallery provides you with a simple plugin for YouTube videos. It does not allow many extra features, but it is fine if you just want to have something that will let you play videos with your WordPress site.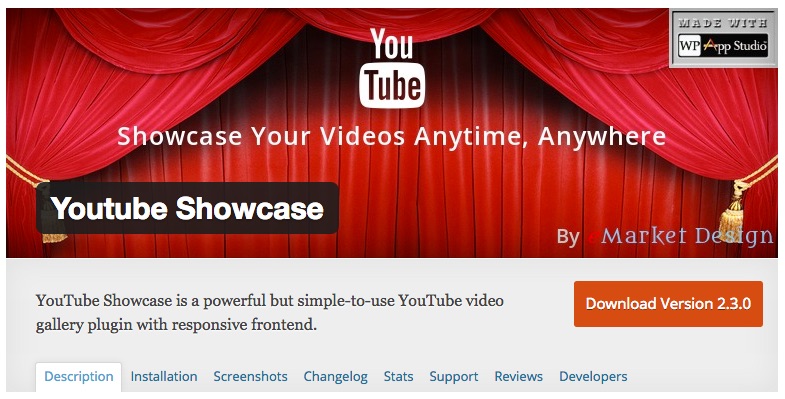 YouTube Showcase
YouTube Showcase is a video plugin that lets you insert a YouTube video ID on the video page to show to your viewers. You are free to change the dimensions of the thumbnails on YouTube and change the ratio from 4:3 to 16:9 or vise-versa.
You do not have to write any code, and you can use the WP App Studio WordPress Design and Development Platform.
Getting Started on Video
Well, there you have it – seven tools that you can use for your WordPress site. Try them out by following our links above and see which ones will work best for you. Like anything you do for your business, you have to consider whether you want to pay for a premium tool or settle for one of the free ones.
Check out the options that are available with each of these tools and decide which one will best benefit your business.
If you do not have a video yet, you need to start with creating a dynamic video that will engage your viewers and let you communicate the important points with your audience.
AnimatedVideo.com is a video production and animation company that specializes in creating engaging video for businesses. We can work with you on your video ideas and help you create the best animated video for your needs.

Our experience has allowed us to become experts at helping you create your animated video to fit your business. By consulting with you about your business, we can help you create an original video that is sure to get you more attention and views. You can increase your level of engagement just by having an engaging video.
Whether you want an animated video, whiteboard video, or any other type of video, we can help you to create a multimedia video that will draw attention to your brand.
Why Have an Animated Video?
The animated video is all about telling a story. Whether it's about your product or services or your business in general, we understand that the main reason you need to have a video is to tell the story of your business. You can do this in some ways.
You can use it to explain what your business does or to introduce a product.
If you are limited to only using text, you will risk making the viewer decide to leave your site before you can capture their attention.

Animated video can compel your viewer to take action and think about how your products can help them. In other words, video can help create the case that your products or services are best for them.
Below are some of the ways that you can create compelling video:
Talking head
Character animation
Video testimonials
All of these can be used together or in conjunction with each other to maximize your presence on the web and increase your level of engagement.
Contact us to learn more about how we can help you maximize your impact on the web and create a video that will get attention from your target audience.
No matter what your goals as a business, it is to your advantage that you create an animated video that will reach your viewers in a unique way and focus on building your brand.
See us at AnimatedVideo.com, view our portfolio, and let us know how we can help you to maximize your impact with stunning video.