User experience plays a significant role in the success or failure of brands. It is the backbone of any business and determines whether qualified leads will convert. Creating great video content can improve user experience. Brands should strive to provide outstanding and positive user experiences to their target audiences.
Marketers heavily rely on video content to tell brand stories, promote products, facilitate product demos, etc. Why video content?
It has a higher customer retention rate to text and improves conversions.
It is easy to persuade prospects to take action through a video. All it takes is identifying the right persona for your product and creating videos that provide solutions to their problems.
Most businesses today have active YouTube channels and are constantly posting visual content on Instagram, Twitter, and Facebook. The best part about creating video content is that you don't need to sweat about it because there are several online video creation tools to use.
Keep in mind that subtitles go hand-in-hand with videos. Users tend to watch a video to the end if it has subtitles. The role of subtitles is discussed in the article but in the meantime, get to know how video content improves user experience.
How video content improves user experience and personas
Before creating your video content, you need to understand your target audience user persona. So what is a user persona you may ask? A user persona is portrayed by a subdivision of your overall target audience, narrowed down through demographics such as age, gender, behavior patterns, backgrounds, etc. Studying user personas identifies aspects that trigger potential customers to take action.
Video content is powerful in more ways than imagined. Brand owners and digital marketers are leveraging the power of visual content to showcase their products to potential customers. Providing quality video content is also the perfect start to outshining your competition. The following reasons explain why video content is the real deal in enhancing user experience:
1. Users are attracted to video content
The first motivation for creating impactful video content is understanding that it appeals to users. They are more drawn to videos because they would rather watch them than read paragraph-long texts describing a product that interests them.
Videos give candid information about a product in a short time. Users would, therefore, prefer watching videos. It gets better if captions and subtitles are involved. Who said promotional videos do not entertain?
You can use animation videos for a touch of humor and still communicate your product's message. Strive to produce value-adding videos that give solutions. Additionally, making quality videos that vividly tell your brand's story will compel users to spend more time on your site or social media handles. In general, videos help create trust and loyalty from customers and urge new customers to try out your products hence increasing sales.
2. Video Content Provides Social Proof
Modern-day users are not gullible, meaning that it is not easy for untrustworthy and underperforming brands to exploit them. They rely on fellow users' product experiences to make a purchasing decision and video content helps with that.
Videos of past or recent customers speaking about your product helps you to gain the trust of potential users. Using an influencer to make a video about your product is equally effective in providing social proof.
Product unboxing is one of the most popular videos done by influencers. They unwrap a new product in a recorded or live video and proceed to use it as their followers watch the entire process.
A gallery of videos showcasing influencers and past users' experiences can boost conversions because users are inclined to hear about other people's encounters with the product they are eyeing. You can use animated videos if your business is a startup to get any customers for social proof videos.
3. Search engines prioritize Video Content in Rankings
Brands have different stories to tell, and videos capture them better. Search engines like Google and Bing are more likely to rank video content compared to text because of the uniqueness and rawness brought out in brand storytelling.
The click rate of videos that rank on the first pages of search engines is high. However, search engine algorithms prioritize ranking optimized videos. Ensure that your video's titles, tags, and descriptions comprise competitive keyword phrases for them to rank well.
4. Video Content is Shareable
Videos continue to prove their relevance in today's digital world by generating more shares than written content. Engrossing and captivating video content has a higher chance of being shared.
Users feel the urge to share a great video which helps to bring new users on board. Videos posted on social media platforms like Facebook, Twitter, and Instagram are shareable, and you can facilitate this by ensuring they are worth sharing.
Importance of adding subtitles to your videos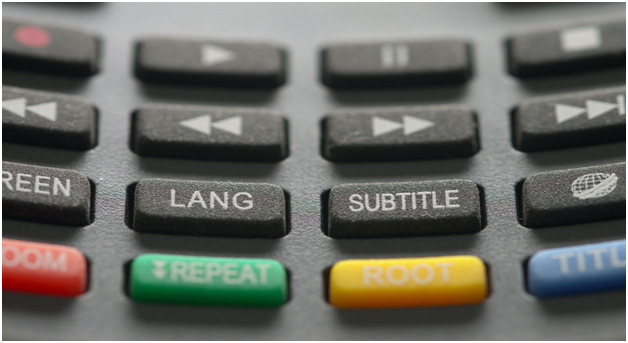 Adding Subtitles to your videos makes them inclusive and accessible. The process of adding subtitles is straightforward, whether uploading them on YouTube or using subtitle uploading tools.
The internet has tools and resources that help video creators to add subtitles to video content. Among them is the Happy Scribe resource. You can add subtitles to videos with Happy Scribe's tool.
Happy scribe stands out from the rest because of its advanced features that make adding subtitles effortless. It enables users to merge subtitles and videos within a few clicks. The user-friendly software allows users to proofread automatic subtitles, making it possible to create almost 100% accurate subtitles.
Below is a step-by-step guide on how to use it;
1. Upload the video you would like to burn your subtitle
2. Upload the subtitle file or auto-generate subtitles using Happy Scribe
3. Customize the subtitles by changing the colors or fonts
4. Download the video that should be ready in a few minutes
Why adding subtitles to your videos is important
Below are reasons why you should consider adding subtitles to your videos:
1. Reach a wider audience
Subtitles help you to reach a larger audience. Think of users who prefer watching muted videos, those with hearing loss, or those who cannot comprehend your language. A brand that thirsts for success cannot ignore users who are part of the 5% of the world's population with hearing impairment.
These people's numbers can significantly increase sales. It is ethical to prioritize their needs by availing subtitled videos. Use premium video subtitle tools in several international languages to cater to a broad global audience.
2. Subtitles engage users
You can lower the bounce rate of your videos by incorporating subtitles. Users are highly likely to stop watching a video without subtitles if they can hardly hear anything. On the other hand, people are unlikely to stop watching a video with subtitles, hence getting engaged to the very end. A video without subtitles has high bounce rates, negatively affecting engagement and conversions.
3. They clarify difficult terms
Users find no point in watching a video if they cannot understand what it entails. They hardly continue watching such videos and opt-out to find a more relatable one. Subtitles bring out every spoken word in situations the user cannot comprehend due to a heavy accent. It saves time and prevents unnecessary video rewinding as users struggle to hear unclear words.
4. The solution to background noise
Promotional video clips can find users in a noise-saturated environment. Without subtitles, they can hardly hear the contents of the video. Some surroundings can be very noisy such that even earphones can't help. Subtitles solve this problem by ensuring targeted users do not miss the message despite being in loud places.
The opposite is that subtitles come in handy for users in places that do not condone loud voices such as the library. Users can turn down the video volume and still get the message by reading the subtitles.
5. Subtitles make videos discoverable
Creating readable subtitles for search engines improves ranking, enabling users to find them quickly. Subtitles add immense value to videos hence the reason why search engines like Google rank them on the first pages.
You attract video traffic by integrating competitive keywords in the titles, tags, and video code Search competitor keywords for clues on what your competition is up to and learn lessons.
Conclusion
Customer relationships can be built and maintained by making the user experience better. Study people's online interaction behavior through analytical tools and create relatable tailor-made video content.
If you are new to shooting videos, consider these tips for shooting videos. Add subtitles to attract more attention and give your brand a likable image. Do not forget that providing a positive user experience is a journey of consistency for brands seeking to enjoy long-term success.