Last Updated on April 13, 2022
When it comes to creative design and artistry, uses of a graphics tablet are one of the most important components of such a process. Today using a graphics tablet is easier than ever before, and it is also incredibly affordable. Today we are going to compare the wacom drawing tablet vs. Huion Pro vs. parblo a610 graphic drawing tablet to see which is the best drawing tablet for you and your graphic design.
Wacom Intuous
Wacom Intuous is one of the hottest new tablets on the market today and just in time for Christmas. It is a pen and touch tablet that markets itself as one of the most creativity-driven tablets available on the market today.
It includes free creative software that you can download and even features online training. The idea behind this tablet is that you can achieve whatever you dream of.
The Wacom Intuous appeals to real artists who love drawing and creating things from scratch. Its intuitive interface emulates the "hand and pencil" action of the human's hand so well that there is no learning curve other than getting used to manipulating art in the virtual world, rather than the real one.
It's very versatile as well and offers three different versions of the drawing tablet to choose from. It combines the natural drawing actions of the human hand with more technology-based actions of a smartphone or iPad.
On the website, the Wacom Intuous company promotes it as a tablet that allows you to create what you want "with no limits." The tablet is meant to work with your Mac or Windows computer, and you should think of it as an extension of what your computer can do if it had arms.
Specialization
One of the cool things we love about this tablet is that it lets you specialize in the type of art that you do best. You can order any of the following tablets to get started:
Intuous Draw
Intuous Art
Intuous Photo
Intuous Comic
Any of these versions are awesome to play with and work on, but you should choose the one most closely associated with what you do. Each version comes with its downloadable software that fits your specialty area.
Huion 610 Pro
The Huion 610 Pro is the new tablet that proves that "life imitates art." You can use the table to connect to any compatible drawing program within your computer to create a real virtual studio by simply connecting a USB cord.
This tablet has a 5-star review on the Huion Pro site, and one reviewer stated that it outdid even the best computer drawing tablets at his university art school classes.
Here is a YouTube video showing the Huion 610 Pro in action. As you can see, this tablet comes close to the actual drawing process when an artist picks up his pencil or pen to draw and allows them to draw with free form expression from the table to the computer.
The Huion Pro also has a handy pen holder that allows you to set the pen aside while you do something else without disrupting your flow.
The level of detail that the Huion Pro provides is impressive, and you can create not only raw sketches but also deeper shades and layering as you go.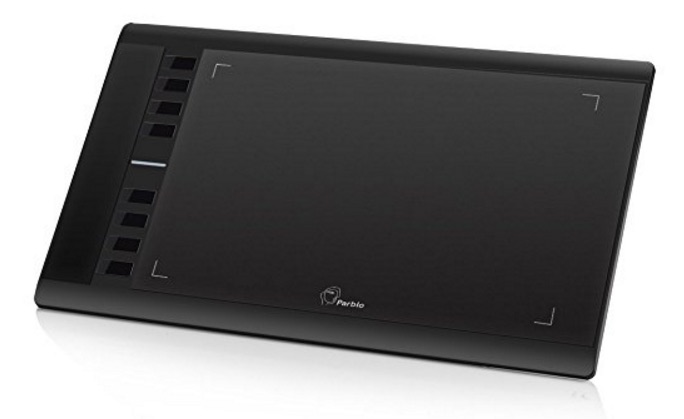 Parblo A610
The Parblo A610 is an elegant-looking tablet that has many of the features that artists look for in a drawing tablet. It has a sensitive level of control that makes it easy to take full control of your drawing and other artistic projects.
It goes up to a level 2048 of pressure that you can apply to your drawings and operates in a highly-concentrated visual environment that features an 11.5″ area of work space. It also has a very high response rate (230 RPS) that lets you enjoy a high level of response to your work with very little lag time.
It also features crystal clear quality that with a 5080 LPI with good resolution. The technology that drives this high-quality tablet is an electromagnetic digitizer and eight express keys that do what you want within a moment's notice.
It is certainly packed with features, and you will want to check out a demo of this tablet soon.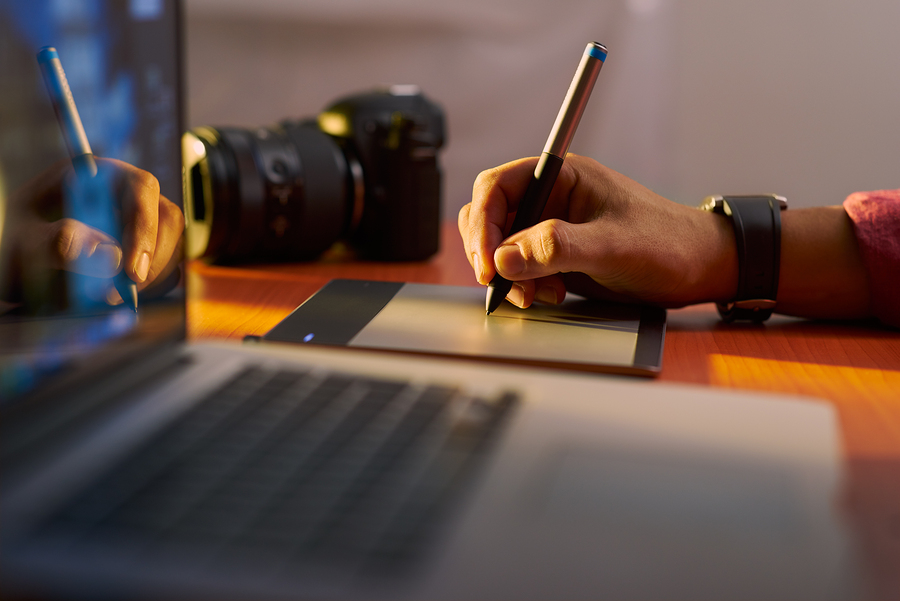 Which is Best?
In this drawing tablet comparison, we lined up the major features of each of the tablets and looks at what artists value to figure out which one should win the honor of "Best Tablet" of these three high-tech gadgets. In many ways, it was a close call, and on first glance, they all seem closely related or even the same.
But when you focus more on the specific features, there are some major differences. For example, the Wacom Intuous features four different versions of their tablet, while the Huion Pro and Parblo feature only one major model.
Another difference was that the Huion Pro offered a certain depth of artistic prowess that the Parblo didn't offer. The Parblo does not show off their capabilities in action though like the Huion Pro does so it is hard to tell if this is the case.
There may be some YouTube videos that show off the capabilities of the Parblo which might give you a better idea of what it can do in action in the real world.

The sleek squared-off lines of the Parblo tablet are impressive, and it seems to harness a lot of cutting-edge technology within its hardware.
The Wacom Intuous, however, offered a complete suite of software for every tablet available in their entourage. So this made it a more attractive choice if you don't want to worry about finding the software to run the hardware.
All things being equal (which they are not), we thought that the Wacom Intuos tablet offered the most robust package, more versatility in choice, and more specialization. It also seemed to suggest that there is no limit to the creativity element while the others didn't come off as strong in this regard.
In fact, the Parblo almost seemed like a business person's tablet. The specs are all there, but it is just too full of "sameness" and didn't seem to "think for itself."
All-in-all, we found the Wacom Intuous to be best due to its ability to offer you unlimited creative freedom and the way it specialized in four different types of creative art: drawing, cartooning, art, and photography.
The Advantage of Having a Drawing Tablet
In addition to these three new tablets, there are hundreds of tablets available today for the mobile user that allow you to have creative freedom with your drawing projects. They conveniently connect to your computer via a USB cord and allow you to create whatever your heart desires.
The biggest advantage of any of these drawing tablets is that fact that you are already getting your work in the digital and virtual world, without having to scan it or take a digital photo of it, in the hopes that the digital version will resemble the actual version.

One of the rules of creativity in art is that the fewer steps you have to take to get your work into your computer where you can work on it, the more authentic it will be to the original drawing. So, regardless of which one you choose, having your drawing tablet is a big step toward being able to create whatever you want.
Once you create something awesome, you should put it on your website! Why not turn one of your masterpieces that you create into an animated video? When you create a cool drawing on one of these tablets, you have already created the first step in video animation!
Call us at animatedvideo.com, and we'll show you how we can help you do the rest. With our custom-designed software and engineering capabilities, we can turn that 2D drawing into a living animation!
Visit us at animatedvideo.com and watch your audience soar!