Last Updated on April 13, 2022
The undeniable fact is that the new generation is becoming smarter day by day. Today's kids are intelligent enough to operate a smart phone or a computer with ease.In this post, we we look at how preschools are benefiting from animation in education.
Importance of animation in our life
If we think the kids who love to play games, watch cartoons, and fidget with smart phones, will sit peacefully and learn the boring bookish lessons, then we are making a terrible mistake.
You can overcome this challenge with the help of educational animations specially prepared for the preschoolers.
Benefits of animation in education
If we analyze the typical behavioral pattern in children, we'll see that they love to live in fantasy. They always look up to their elders to surprise them with exciting fairy tales and fables.We can say that animations are near to fairy tales. The importance of animation in today's world lies in the fact that it represents silly things in an amusing and colorful manner with a realistic touch, enabling deeper learning.
In cartoons, we can see no graphic violence. No bloodshed is shown there. Sometimes, they get injured but recover quickly as well. A cartoon character stands up even if a road-roller squishes it to a pulp. Just think of the Looney Tunes & Merrie Melodies character – Wile E. Coyote.
The characters and the story line impact the most, as the kids can relate, the cartoons which portray their lifestyle, their friends and their peer groups. So, the children absolutely love them.
Why animation & its Relevance to Studies:
Generally, preschoolers are not much interested in studies. But at this stage, it is important to familiarize them with the day to day life and environment.
A study has shown that animations when are combined with books, create a greater impact than that of books only.
Kids can easily relate themselves to the images or stories shown in the animations. They pay full attention and remember the things or the stories with no effort at all.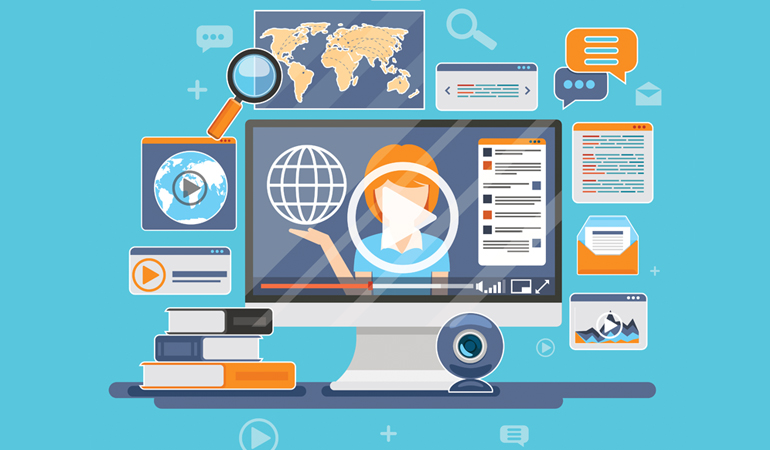 What Type of Animations?
It is vital to choose the category of cartoons or animations for your preschoolers.
It is advisable to use light slapstick cartoons, story based cartoons, education based cartoons. The cartoons related to holidays, religion and superheroes should be excluded, as they divert their minds.
The cartoons displaying about holidays can break the attention of your learners.
Religious cartoons may create bias in the little hearts of the kids. And we don't want that to happen.
Whereas, superhero cartoons can excite their feelings to be a superhero, like the cartoon characters.
How to Use the Animations?
First of all, you need to choose animations in which the characters utter the names of things more than the usual. You can also use animated educational images.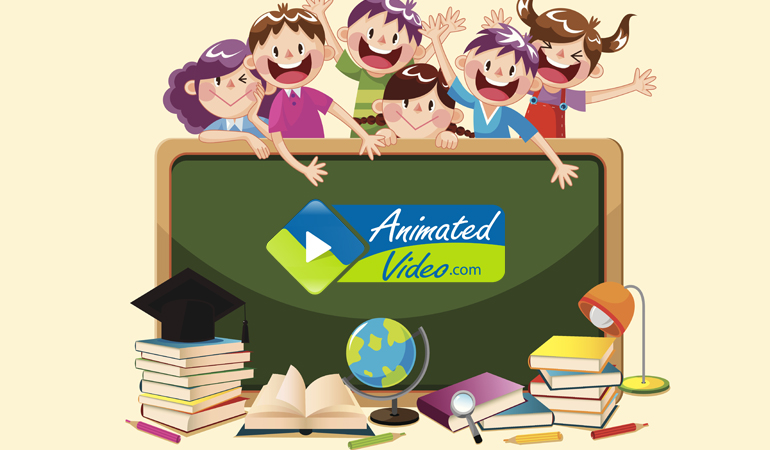 After showing these animations, you can ask about the names of different things.
In the case of storytelling animations, you can ask the learners to narrate the story as they have understood.
You can ask various questions related to the animation and see their higher accuracy in giving the answers.
Can Animations Alone Serve the Purpose?
Neither the books alone nor the animations alone can serve the purpose alone. As an expert and professional preschool trainer, you need to combine them both to get the desired effect.
Let's say you've decided to teach them a story or a poem written in their books.
First, you need to show an animated video based on the story or the poem. After that, read aloud the story or the poem from the book.
Now you can ask any questions related to the topic. And you will surely be amazed after watching the results of this technique.
This is the modern technique to prepare the preschoolers. We all know that the preschool trainer institute "Kidzee" had started their journey with this concept and got huge success. So, if you haven't started to follow this technique, do not wait. Just go for it to create a bright future of your institute.

Let AnimatedVideo.com Do the Design Work For You!
While many people love editing their own video, you have to ask yourself if you really have the time to do your own videos and have them come out looking professional?
If not, contact us. We are AnimatedVideo.com, and we make it our job to create the perfect animated video for you. We can do it all. Just check out our portfolio and see for yourself why we're considered the experts in animated video production.
Contact us to learn more. After all, it's for the kids & we love them!