Last Updated on April 13, 2022
Creating amazing video is important for your business. You need to be able to capture the important aspects of your message in video form and display it for your target audience.In this  post, we will look at some of the best software solutions for creating online video.
How important is video? According to Hubspot, 64% of viewers who watched your marketing video will purchase. Another staggering statistics is that 96% of B2B organizations using video expect a 73% ROI (return on investment).
Those are convincing statistics that you need a video. We are convinced of that.
Now the question is how to get that video presentation software working for your business by engaging customers. You'll need the best professional video editing software to do the job. There are many different video solutions out there, some online and some offline.
We will examine both, and you can choose the solution that's best for your needs on how to make product videos.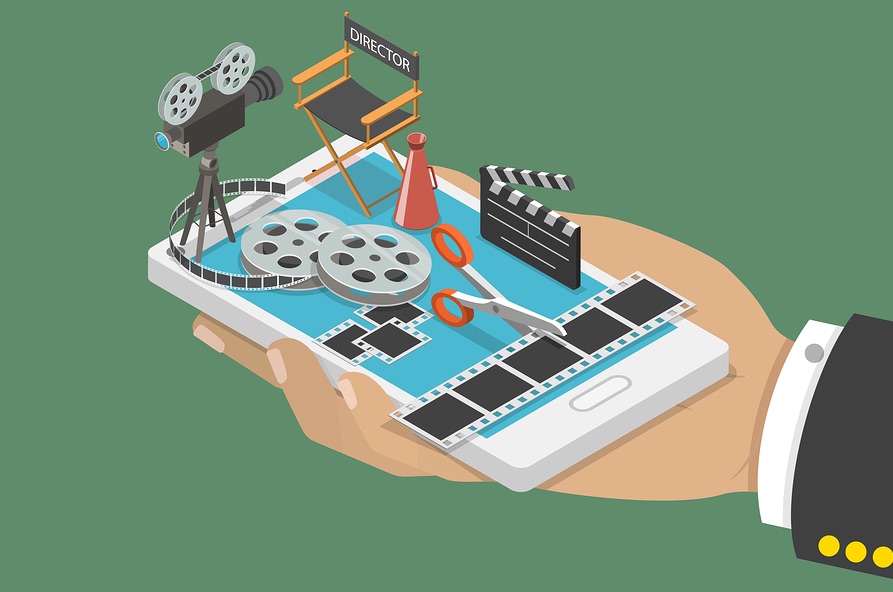 Online Editors
First, we'll talk about online video editing & video presentation ideas. . In the past, online video editing programs such as File Lab, Animoto, and Wondershare, were considered fairly adequate for creating simple videos with some bells and whistles.
Wondershare offered a little more punch than the other two because it featured some advanced effects such as text layering and other special effects. Wondershare Filmora is a relatively new program by the creative team at Microsoft that features a relatively easy interface and some interesting features.
Another online editor that's worth mentioning is Google's free online editor. In 2010, they offered a free editor that allowed users to edit quickly and upload their video footage to YouTube, (which also has its free online editor).

We Video-Next Generation Sky Drive Editors
Now that everything is being hosted "in the sky," you can find a host of new editors such as the We Video editor, which features cutting-edge software that allows you to edit and save "in the sky." There will likely be a host of these types of editors coming shortly for those daring enough to "do it themselves."
These are ideal for free tools. But customers are demanding. They seem to want more and more excitement, engagement, and reasons to stay tuned in.
So some producers and businesses who wish to make an impression with their videos have opted for offline software solutions.
Following are some of what we believe are some of the best offline editors that you can download, buy, and install for your video production needs. The good thing about these offline solutions is that, once you've purchased them, you own them and can reuse them in the future.
Offline Editors
Adobe Premiere
Adobe Premiere is a robust program. It is professional in every way, features a full storyboard or timeline-based editor, and has been used by Hollywood producers like Steven Spielberg. But cheap? No. The basic professional Adobe Premiere costs around $1000 to buy the boxed software. Adobe now has a special deal for mobile users to get all of their major production tools for $49.99 per month. Not bad, if you plan to use it a lot. But this can run up a bill.
Power Director 14
Power Director is another solid video editing program that has many of the special effects and extras that Adobe Premiere does, but without the hefty price tag. There's also a mobile edition for mobile smartphones and tablets. It costs around $69.99 at this writing, with a special sale. It is a one-time download and then you own the software.
Pinnacle Systems
Pinnacle Systems has won numerous awards in the past for their "Hollywood-style" effects and codecs that they pack in their standalone software. It is relatively easy to use. But like any software, you have to get to know it first.
Mobile Solutions
Magisto.com and Power Director for Mobile, as well as others, have proven that you don't have to be sitting in front of a large computer screen or at a desktop computer to produce a video for your business (or for any other purpose). You can produce them on mobile devices if you have the right app. However, some of these do not produce the best results for a professional business video, and they lack a certain creative power. Many of them are just preprogrammed apps that are designed to do only what the programmers told them to do, and leave little creative freedom for the producer. In fact, one such app I downloaded notified me recently that it had just "created a video" using my footage and photos and asked me if I wanted to approve and post it on YouTube. I said, "no."
The point of all of this is that yes, you can download standalone software programs to edit your video. You can use online editors, mobile editors, and such like to get the job done if you're really in a huge hurry to put something up.
You can even just have your high school son go out and shoot some video and upload it to YouTube too. But you don't want to do that if you are serious about creating a top-quality sales or explainer video that represents your business.
The Best Video Solution
To quote from Jeff Goldblum in the now class film, "Jurassic Park," "…yeah, but your scientists were so obsessed to find out that they could, that they didn't stop to think if they should!" He was referring to the recreation of dinosaurs, which had been extinct for years and which genetic scientists had brought back to life in another era.
Likewise, as business owners, sometimes you want to create something so fast and feel so compelled to do something, anything, that you will resort to one of these fast and easy solutions to solve the problem.
But it's not necessarily the best solution.
If you are a business, and this video is going to represent your brand, you need the best quality money can buy. You also need to save time. Learning to use Adobe Premiere alone can take months to master it. It's a great program, but it is highly complicated for the average user.
Some of the other programs are somewhat easier, but you still have to spend time with the software to feel confident enough to produce a video with any of them. You don't have that kind of time to waste.
Also, animated video is one of the most popular types of video today among viewers. So, if you plan to produce an animated video, that's another learning curve you have to jump through. You also have to purchase animations software and then learn to incorporate it into your video editing solution and hope they mix well! That's a lot of hypotheticals.
Instead, why not solicit the services of a company that specializes in this process?

AnimatedVideo.com specializes in creating various types of video for businesses. We especially love creating explainer and whiteboard videos. Great animation captures and engages your audience on a level that you need to promote your product or service. We have the experience to create the perfect corporate video, explainer video, or even a sales or training video to bring your brand to the masses.
Instead of trying out and wrestling with the learning curve (and the cost) of these various video editing solutions, why not make it easy on yourself and give us a try.
We love what we do, and we can help you create the perfect video today that people will like. Then you won't have to worry about whether a program will work for you.
Businesses waste a lot of money every year trying this or that until they find the right solution.
Contact us today and save yourself the money and the trouble.