Last Updated on April 13, 2022
We are all after finding different sorts of conversion-boosting strategies nowadays to make our job easier. These digital marketing hacks are not the same 'hack' they used to be a few years earlier.  The ulterior motive and meaning of these hacks have changed considerably. Earlier, a 'hack' was an online activity we associate with cyber criminal activities. For example, hacking into someone's bank account to steal money.
With time, the word hack is now used to describe a secret or trick to do something. It's a skill used to save time or money. Marketing is the most important driving factor for your business today, and here we are with some handpicked marketing hacks that can help you in converting warm leads into sales.
How to increase sales conversion rate?
Commence a Blog:
A consistently maintained blog increases Brand awareness lot, and one should start a blog soon to keep up in pace with the highly demanding audience base today.
Increasing page count on your website increases chances of taking your webpage up the organic search results, related to your business niche. It is significant from to SEO point of view. However, it is not always the case that the more blog content you have, the better it is for SEO.  For different businesses owners, different varieties of blog content work. You need to focus on the right keywords and the right demographic for your blog.
Maintaining a blog with intellectual content is sure to bring positive traffic to your website. For this to happen, you will need to provide the audience with genuine and beneficial information, that the browsers search for on the internet.
Use The Power of Animation:
Animated Videos have taken over all other online marketing content with its enormous power to increase Brand Recognition. Do you think you do not have the time or resources required to incorporate an animated video into your business marketing campaigns?
Think again!
YouTube Video Marketing stats show how businesses are making the most of it now! With a consistent and appealing YouTube channel, you can rank up in the search engine and market your business online in the best manner. It is easily affordable to maintain a professional YouTube channel. A well thought out animated video made today, could bring quality leads to your website for months, and even YEARS to come.
One of the main reasons that people like animated videos and explainer videos using animations is because they like a good story. Moreover, animation provides an excellent scope to show creativity as well as wit. A combination of storytelling, creativity, and humor, attracts everyone's attention.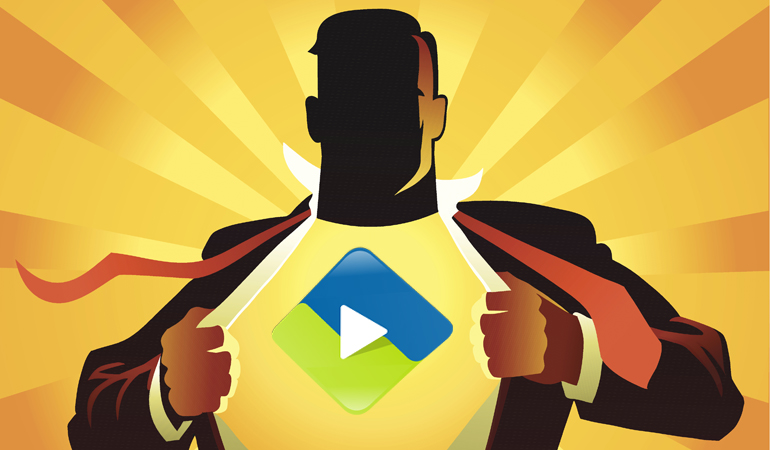 Use Social Media:
Social media isn't just another place to publish information about your products and services. Promotional posts should only be a little chunk of the content that you post on your social media accounts. It is not about what you have to show for your brand, and rather it is all about what the audience wants to see. You must use high quality content to increase the numbers of loyal followers on your social media pages. Using creatively designed social media images with your content on it will do the work perfectly for you.
Using an Animated Video in social media posts is a hit idea. According to different stats videos posted on social media generates 1200% more shares than text and images combined. Companies using video in social media enjoy 41% more web traffic from search than non-video users.
Make Your Website Count:
Prior to getting into incorporating different types of content marketing strategy for your brand, it is important to decide on how your site should guide the visitors.
You might want to engage the visitors with a pop-up post, through which you can bring the visitors to your blog posts. A short form and subscribe button should be there for them to subscribe quickly.
Putting a video on the homepage of your website would make sure the visitors will not have to read through the webpage content and can simply get engaged through the video. The visitors would only stay in a webpage for few seconds until they find something engaging. So a video would be most appropriate here to keep them on your webpage.

How to increase conversion rate in email marketing:
It is the age of automation and email is still one of the effective mediums to widespread your content. Email automation is an efficient arrangement in place for handling inbound leads, as well as outbound leads.
It takes an average of 5 emails to get a purchase from a lead looking for a product or service. When a lead is confirmed, you should have five sets of automated email scheduled to be dispatched with proper gaps- Welcome>market research report>product or service introduction>how it can help>call to action. This is a critical part of the sales funnel. Keeping them updated with the latest blog posts through email automation is another great trick to keep the attached.
The AnimatedVideo.com advantage
Promoting your business online can be fabulously productive if you do it in a planned manner. So many professionals with different sort of opinions, it is never easy to decide the right direction for you– Our team of dedicated designers, content writers and animators helps you and makes sure you're getting the highest possible ROI from your web marketing efforts.
Come see us to find out how we make that possible at AnimatedVideo.com. Or you can see how we have swaggered all these years, and decide for yourself. Give us a buzz NOW!