Last Updated on April 13, 2022
Planning on how to create video content?  Undoubtedly it is a great decision, considering the facts that video has taken over all other content as the undisputed leader in online marketing. According to Forbes, Video Marketing will dominate 2017. Many other resources over the internet state the same.How to make a video for your business?Now it is time to do your research and find a professional video production agency, who will understand your requirements precisely and produce an engaging video for you. Integrating an engaging video with your current marketing strategy is bound to do wonders. Once you have selected an agency based on your research, how do you proceed? Though different agencies have different working method, in 90% cases professional agencies follow similar steps targeting for a professional and eye-catchy video as the end product. Let's dig in those steps:
1. Understanding the project and professional script writing: Once you have placed your order by paying an advance (50% in most of the cases), a project manager is assigned to your project. He/she takes all the required information from you via email/call. Most of the agencies use a creative brief form to be filled up to understand your requirements. Based on the information and creative brief, a professional script writer from the agency would work on it. The script writer will come up with a professional draft of the script, focusing on the message you want to convey to your audience. Then the project manager would send the script to you for your feedback. According to your comments, the script can be modified and on your approval the script is finalized.
2. Hand-sketched storyboard: The approved script is then sent to the storyboard artist for developing hand sketched storyboard. At this stage, the client gets an idea of the story flow through scene by scene rough sketches as per the script visuals. Again based on your feedback and approval, the storyboard is finalized.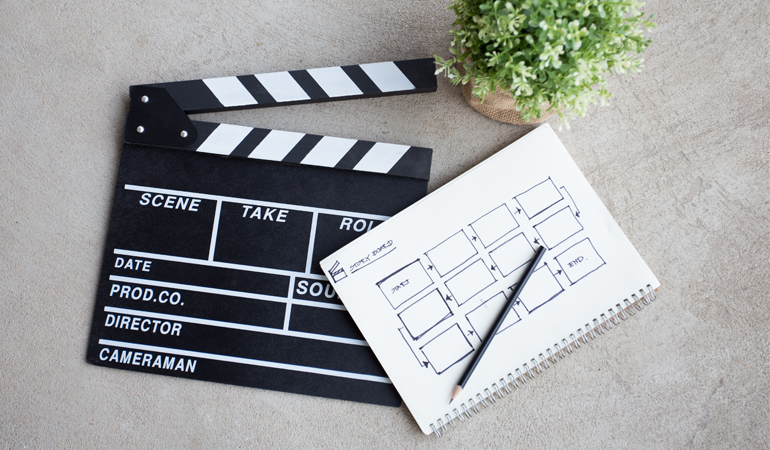 3. Digital graphics or artwork: The approved storyboard is then passed on to the Animation team. According to the storyboard scenes, the slides are designed digitally with use of Animation software like 2D Flash, After effects or photo editing software like Photoshop. Characters from the story-line and background environments are custom designed. These are the digital graphics which will be used in the Animation stage.
4. Professional voiceover recording: For an engaging video apart from catchy visuals, professional voice is also imperative. The voiceover complements the visuals and brings more life to it. Most video agencies have tie-ups with worldwide professional male and female voice artists. As per your preference voice samples from those artists are shared with you. Once you choose an artist, the approved script is then sent for recording.
5. Animation: Now the Animation stage starts. After the digital graphics and voiceover recording stage, the animation process is started. In the case of 2D Flash videos Adobe Flash software is used, and in the case of motion graphics videos After Effects software is used. Once the Animation progress is sent, you get to share your feedback and approvals. With your feedback and approvals, the animation is finalized.
6. Background music and Sound effects:  Once the animation is finalized, relevant sound effects are applied in the Animation by a sound designer. Most of the Animation studios also have a vast collection of copyright free background music to choose from. With background music applied the video can be considered complete.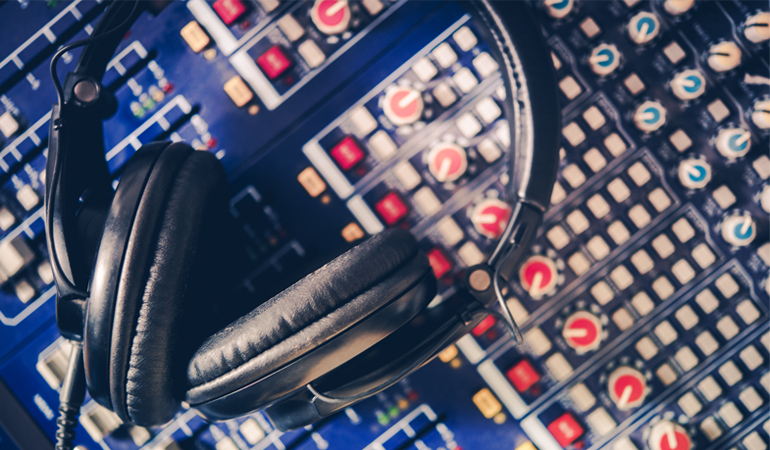 7. High Definition and Source file delivery: Once the video production stages are complete, the High Definition versions are rendered and delivered after the due (50% in most cases) payment is cleared from your end. The project source files are also given to you for any future edits required.
How to smoothen the video production experience for you and the agency:
The video production stage can be very smooth if continuous communication is made between you and the agency. You should keep  them updated with your feedback and overall conception how the video is coming. It is easy as you get to see progress at each stage of the production. Similarly based on your feedback, the video agency should always discuss with you what is doable and what requires a different approach. It is always best to get most of the revisions done at the proper stages of production. Suppose at digital graphics stage you ask for a script or hand-sketched storyboard level change, the agency has to rework that part from scratch again, and the video pricing might get slightly increased as well for the rework. All video agencies will do the logical revision without any extra charge, but they might ask you a hike on the project value if many redos on previous stages are done. Similarly, it is strongly recommended to go through the voiceover script few times and then give final approval. Voiceover artist of your choice might ask for re-recording charges if you tweak the script later on after recording is done. Maintaining an understanding of both the ends leads to a win-win situation for you and the agency.

Making the right choice is important
When you are out to hire a video production agency, you need to consider all of these things to determine which one of the best video production companies can work for your company and goals.
At AnimatedVideo.com, we think you will find that we can accomplish all of these and more. With a dedicated professional staff that is skilled in creating an animated video, whiteboard videos, and infographic videos, as well as a dedicated team that listens, you will have everything you need. Our portfolio says it all.
Contact us to get a free quote on how we can help you achieve your goals with your engaging marketing videos and get your message to the world.
We look forward to working with you to create the best video for your business and promote your brand to the world. We are AnimatedVideo.com, we create the most precious component of your marketing.