Last Updated on April 13, 2022
Did you know that business people like to watch cartoons too? It sounds funny, we are aware. But it's true. The statistics show that creating an animated video for your corporate video may help you to increase your level of engagement significantly and connect in a new way with your corporate or B2B clients. In this blog, we will discuss some useful tips on how to create video for your corporate presentations.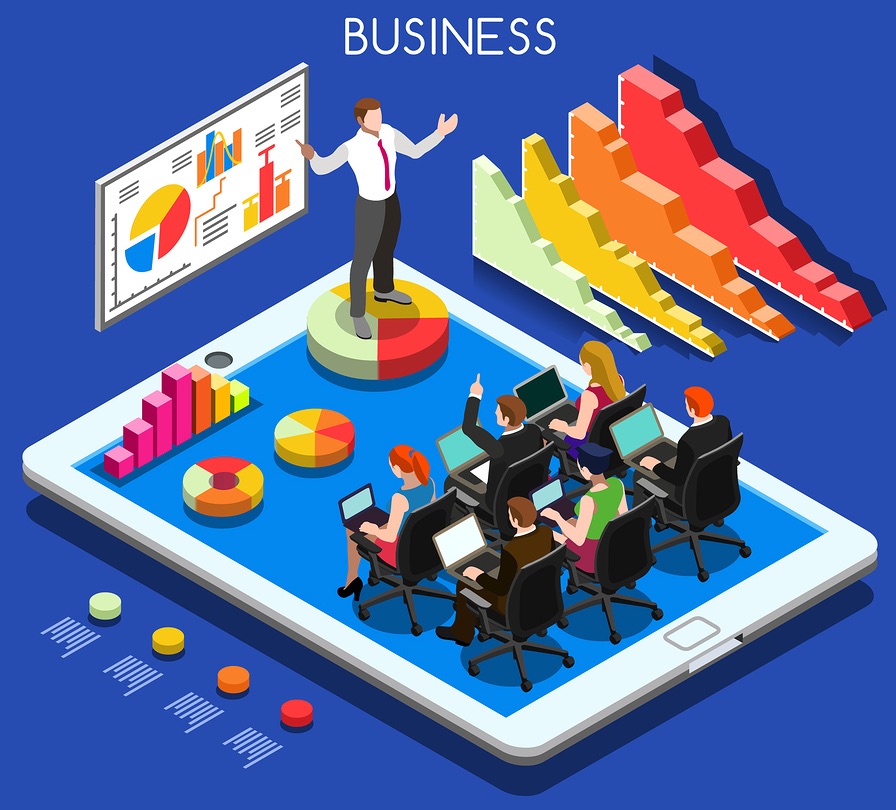 Statistics on Animated Video
Some of these statistics on animated video may surprise you. Did you know for example that, "75% of executives watch work-related videos on business websites at least once a week?" (Insivia.com)
How about this one?
"65% of executives visit the marketer's website and 39% call a vendor after viewing a video according to Forbes." (Insivia.com)
What These Stats Mean to You
Let's take a closer look at these two statistics. The first one says that 2/3 of all executives surveys stated that they watch a work-related video on business websites at least once per week. Think about what that means for your business. It means that, when you create an animated or another type of informative video about your business and have it on the right platform where these executives will see it, you are putting yourself in front of hundreds or even thousands of opportunities to present your stuff to potential B2B clients. This increases the likelihood of sales more than if you don't have a video.
The second statistic is also interesting. It states that well over half of executives visit a vendor's website and view videos and 39% of these people call a vendor after seeing the video.
So these statistics reinforce the notion that video sells. It's an important component of creating interest and engagement among your potential audience and getting your message into the hands of the businesses that you most want to do business with. This is powerful and should not be ignored.
How to make video presentation: Thinking Outside the Box
So what it takes is a shift in thinking from creating an animated video only for your brand or to promoting a product to also creating animations for your corporate business partners.
What is sometimes hard to wrap our minds around is the fact that corporate business people like to be entertained too. Think about it. They sit in a busy office day in and day out, reading over documents and various other pieces of paper or contracts. They attend boring meetings that may last for hours and spend much of their time putting out fires that others created.
An animated video that brings relevant information to executives without having the same annoying protocol may brighten their day and get them excited about your brand.
Type of Animations and how they can make incredible video presentation ideas
Animations can be done in some different ways including:
Traditional animation
2D (vector-based) animation
3D animation (computerized graphics)
Motion graphics
Stop motion graphics
This video shows five of the most popular types of animated video that you could create for your corporate presentations.
In addition to these general types of animation, some professional video animation companies can also create:
Whiteboard animations
Character animations
Superimposed animations
How to make powerpoint presentation attractive with animation?
Whenever you decide which type of animation to use, you should base your decision on the purpose of your video. If you are creating a corporate video in which you are telling people what you do within your business, here are some tips to keep in mind.
Keep it professional.
Remember that you should always keep your brand in mind when creating an animated video and keep it in a professional light. Remember that the medium is not the message. Just because you create a video with animation that resembles a cartoon does not mean that you have to be silly with it. In fact, if you do so, you are going to inevitably lose more people than you gain.
Instead, use the animated characters, whiteboard video, or other means to communicate the value of your company in a way that engages your viewers.
Tell a good story.
This is in fact, one of the best tactics of corporate video tips. Learn from Hollywood. Even the award-winning filmmakers say to start with a good story. This Wikihow blog shows you how to tell a good short story. Keep in mind that this is more for authors who are writing a short story, but the tips can also be applied to anyone telling a story of any length, including an animated story.
Another way to pick up ideas on how to create a story is to make an outline of what you want to say to your audience on a legal pad and then draw or sketch out a storyboard in the way that you wish to tell the story.
You can also watch cartoons. Look at how some of the old Warner Brothers cartoons told a story and let their story unfold, then try to emulate that with your message. When you are producing a corporate video, you need to get into the finer points of your business and how you provide value to your customers. So always keep this in mind when you are scripting out your storyline.
The purpose of your message and who you are talking to should always take precedence over any entertainment value. You're not Steve Spielberg or Pixar Studios hoping to create the next big animated feature. It doesn't have to win any awards or be perfect.
What it does need to do, however, is to speak to your target audience, in this case, your potential B2B partners. So keep it interesting but focus on your corporate identity and think of how an explainer video could be used to get this information across.
Think Like the Audience
Remember that, whatever you create, when it comes to video, you should always think like your audience. What would they want to see if they were watching a video presentation about your brand?
Are you telling them the important information that you need to get your point across in an effective way? The animated video is an excellent way to do this. But keep your eyes on the focus of your message so that it comes across to the listener in a clear, concise way.

Use testimonials.
Have you given any thought to using testimonials from other clients within your corporate video? If not, you make want to consider this approach. To diversify your video, how about creating an animated character video or whiteboard animation and then inserting cutaways of former clients or current clients talking about what they liked about your company or brand?
This can carry a lot of weight when it comes to creating credibility in the marketplace and can add a special perk that corporate executives may love to see within your corporate video.
Remember to be entertaining and engaging. But if you choose to do an animated video, you're halfway there. The rest of it is in knowing your audience and thinking outside the box to being creative and confident with your message so that you can communicate it in a unique way and connect with the people who will most likely appreciate it.
To get the professional animated video you need for your brand, visit us at Animated Video We understand the importance of staying professional while also creating engaging content that your audience will love.
Contact us for more information, and we'll show you how you can reach your corporate B2B clients in a fun and creative way that will pay off in spades.