Last Updated on April 13, 2022
Steve Jobs was known for his captivating presentations. He was able to draw an audience in with his statements when he made an announcement. He had the audience's full attention. His performance alone was enthralling. But what made it even better was the fact that he used video to accent it.
When he unveiled his first Apple 2 computer for the market, in defiance to IBM, the leader at the time in computers and business machines, he used the movie, "1984" to emphasize the point that IBM, to him, was like "Big Brother," a foreboding, controlling force that was invented somehow by bureaucracy, to do us all in and turn us into robots and work slaves. Some of his self-scripted banter included these words: "Will Big Blue rule the computer age and dominate the industry? NO!" he beamed, which was followed by a series of video clips on the screen featuring people being sent to their deaths and one lone rebel with an ax that ran to tear up the screen. Great theater. And it worked.
Whether or not the allusion to IBM was right did not matter. All that mattered is that the video presentation he did on that day in Silicon Valley drove crowds wild, and it is believed, even today, it was because of video and the way Jobs used it in his presentation.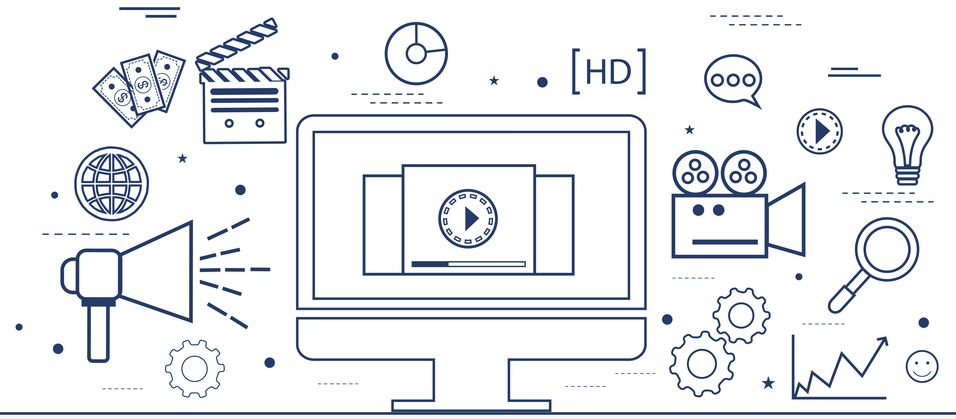 Planning for Your Corporate Video
When you plan for your corporate video, you will want to think about what message you will want to get across to your audience. Your corporate video is one of the most important parts of your overall marketing plan so you will want to think about how it should look before you start.
In this post, we are going to take a look at 5 cases of when a corporate video would be a better tool than a basic presentation to engage your customers and promote your brand.
1. When Introducing Your Brand
Your official corporate video is the chance to tell the world what your brand is all about. Think about using a standard Powerpoint with bulleted lists to do this! This would bore people to death. Some may even integrate the idea of your presentation with your brand so much that it is hard to tell the difference between them! They may think that, if all you can think of to show the aspects of your company is a bulleted list in a Powerpoint, they might want to shop elsewhere.
You need to excite vendors, customers, and investors about your brand when you are first starting out. Remember Steve Jobs' presentation. It needs almost to be that good. And Steve didn't use Powerpoint.
2. When Rolling Out a New Product
When you have a new product you are trying to create excitement for, you need to think "visual." People are visual when they are shopping. The statistics prove this.
In a statistic published by Virtuets.com, it reported that 73% of homeowners say they are more likely to list a house with a realtor who volunteers to create a video for them.
Other statistics indicate that around 65% of people who purchase a product online do so after watching a video on the product. So, when you have a new product to market, show, don't tell. Video can also be used in a promotional that you can put out months or even a year or more before its release. This creates anticipation and excitement for the product long before it's ready for market and should greatly increase your sales once it's released.
3. When You are Training Staff
Training new staff or retraining older staff is one of the most important goals of a business manager. You have to keep employees on your team on the same page as your marketing people, as well as keep them abreast of any changes you are making to staff or company policies. Employees, like everyone else, like video. So imagine showing them a bulleted list of information as opposed to showing them animated video instead. Which would you rather watch if you were training for that company? Video keeps people more engaged and learning and gets the point across much faster than separate images, text, or bulleted lists. When you get your staff excited about what you are doing within your company, everyone wins.
4. When Presenting a White Paper to B2B Clients
This is a new concept to many, but it is expected to become more familiar soon. Rather than writing out a dull white paper with text or infographics, or including it in a Powerpoint, why not include the finer aspects of your business in a corporate video white paper instead? Using compelling animations or whiteboard animations, you can line out the finer points of your business in an entertaining way for B2B clients who are interested in what your business has to offer. These videos can be designed with the customer in mind who will be watching the video and fully customized for their needs.
5. When Presenting Your Business at Business Expos or Conventions
One of the things some firms do to promote their brand in their region is to attend a business expo. At these functions, a business owner has the chance to present their product line, services, or highlights to groups of people who wander from table to table to check out the different services. This is your chance to "wow" people who are unfamiliar with your brand and try to win them as customers. In these cases, you need to catch their attention fast in a big way. So which do you think would be more effective? Showing your bullet points on a big screen behind you while customers stroll by or presenting an animated video in a story form that people will watch to the end? Right! The animated video is likely to catch their attention much faster and will likely hold their attention for a much longer time. You can loop the video to play over and over once it is created and show it on a DVD player, or have it posted on YouTube and play it on your laptop or mobile device. People will be impressed with your animation, and they might be fascinated enough to ask questions too!
A corporate video is designed for the purpose of presenting your brand in the best light possible. You can include whatever you want in this video, including:
Your products or services
Your policies and procedures
New product rollouts
Company credo
Anything else you wish to include
By putting this information out there in a format you know people are going to respond to favorably, you will increase your chances of gaining customers who will come back for more and even convert others through sharing of your message.
Creating Brand Evangelists
If you want to really promote your brand, you need to create brand evangelists. These people can be your staff, your clients, and your B2B partners. It's like having several other marketing representatives going about sharing your message.
Remember that online animated video is the best way to allow people to easily share your message. You can create your animation in story form and let the animation tell the story about your company's origins, your future business plans, and more.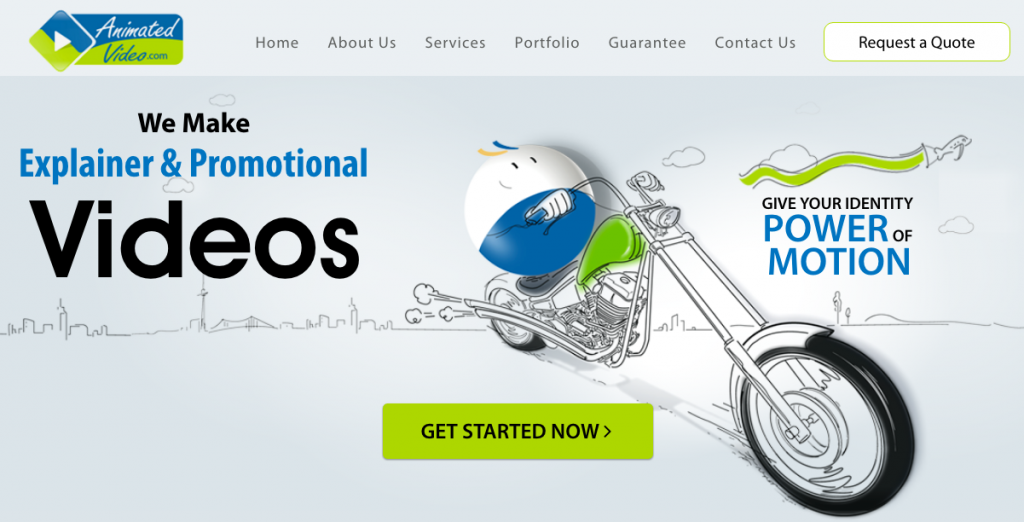 How to Get Started
Once you're convinced that using video is a better tool than a standard presentation, it's time to go to work. You can create the video yourself if you prefer. But this does take time. The simplest way is to hire someone who knows this business inside and out to do it for you.
Animatedvideo.com has been creating stunning animated corporate videos for businesses for several years, and we know our business. We also enjoy creating a corporate video for clients so they can tell the world just how great their business is. We can do the same for you.
To get started with your animated video, start by throwing the Powerpoint away, think about all of the uses for your animations and how it will delight your clients.
Visit: http://www.animatedvideo.com/contact-us.php to get started.
The world is waiting… show them a video they will never forget!