Last Updated on April 13, 2022
This year has proven beyond a shadow of a doubt, that media influences people. We have seen people believe things that were not accurate in the news as well as to judge some real news to be fake news. There have been many instances of when the media influenced the judgment of people, and this is by no means the first time it has happened.
Not all influence is bad, though. When it is done honestly and transparently through the mind and voice of people with high levels of credibility, it can greatly help your viability on the web with your brand. Today we are going to dive into the world of influence marketing and how you can start using video to take advantage of it like never before.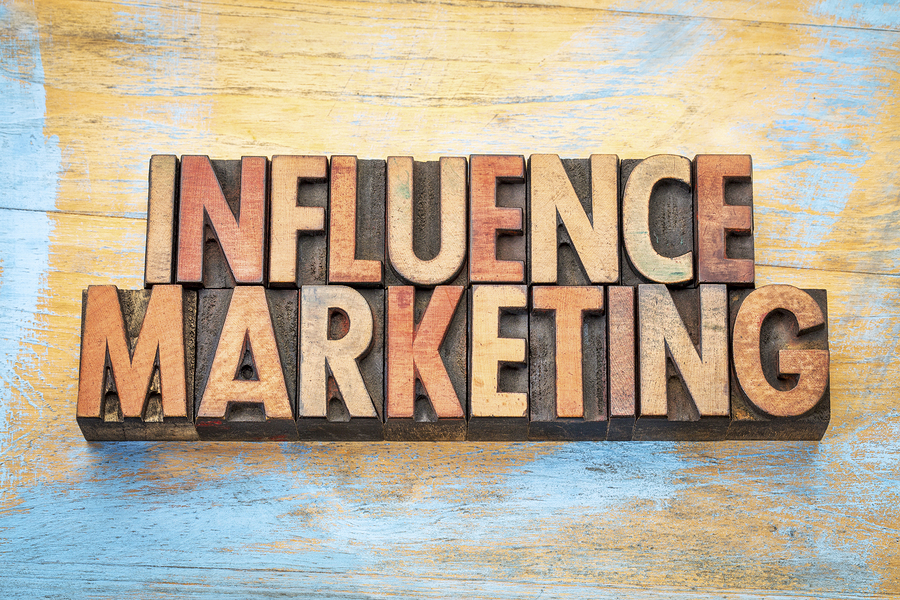 The Power of Influencer Marketing
Influencer marketing has taken the web by storm. In the old days, it was referred to as "testimonials." These were just talking head testimonies from well-known actors, musicians, or sports stars who claimed that a certain product was the best in the business.
A Story About Media Influencers
In fact, I had a relative who was older who loved Robert Young in the then popular television series, "Marcus Welby, M.D." Young played the part of a doctor so well that everything he said seemed to be taken by the audience as sound medical advice, even if he said it "off camera." Because of his vast level of credibility (though he had no medical background whatsoever), Sanka coffee asked Young to do a testimonial about their coffee and promote it as his favorite brand. He did so.
But what people didn't know was that Young only did it for the money and announced later that he didn't drink Sanka and didn't particularly like it. This was seen as a total betrayal by some and my great-grandfather promptly threw his Sanka brand coffee in the trash after learning this!
This is a funny but true story about the power of influential people to sway the opinion of their followers. Now advertising laws have evolved to include the caveat that actors who say they like a certain product or service must honestly endorse it or it is considered to be dishonest.
How Can You Use This Today?
But using this same phenomenon today, you can find the influencers in your field much more easily nowadays through the internet, social media, and other platforms. Likewise, the world has become a much smaller place as well, and people are more likely to help you out with this sort of thing, even if you are not famous yourself or well-known.
Influence, Not Fame
Also, you should learn to think about it as an "influencer" factor, not a "fame" factor. You don't have to have the most famous actor or singer to promote your brand to make an impact. All you need is someone that people in your industry consider credible and someone they see as an expert. Of course, if you do happen to know Daymond John personally as I do or others in your field, do give them a call and see if they'll help you out!
Steps to Doing an Influencer Marketing Video
Below are the steps you can take to create an influencer marketing video for your brand that may help increase your level of engagement and conversions.
Search for influencers.– First, think about some of the key people in your field that influence your industry. Think of experts that people turn to for advice and trust. Is there someone you know online who does webinars in your field? Could they say some positive things about your brand in a video interview? These are the questions you need to ask to find someone that will fit your needs as an influencer for your marketing video.
Contact your prospect.– Get on the prospect's social media page or email them, stating your purpose and ask them if they would be willing to help you with your promotion. Send them a link to your website, social media, and YouTube so that they will get an idea of what you do if they do not know you yet.
Offer to do a return favor.– Always tell them that you want an honest review or testimonial after they have had a chance to look over your brand and websites. Then offer to return the favor if they would like something in return. Perhaps you could promote them on your website as well with a link back to their page.
Schedule the interview.– Schedule the interview for a time that will work with both of your schedules. It can be either "live" or recorded, but it is recommended that it is recorded so that you will have a chance to edit before anyone else sees it.
Go over the main points.– Remember that you are not scripting out a movie. It should be natural, and you don't want to tell them what to say but you should go over the main points you plan to cover in the interview.
Film or do it live.– Do the interview and don't forget to have the guest plug your website at the end as well as their own. This will give free publicity to both of you, and the guest will appreciate the opportunity to plug their book or website.
Post the interview (with permission) on your sites and blogs.– Post the interview on your websites and blogs but don't forget to get written permission from the guest. Link out to the guest's website if they want you to. This will show a connection between your website and theirs and thereby increase your credibility in your field.
These are some tips you can refer to when you decide to create an influencer video for your brand. You may have another way to accomplish this so you should do it in whatever way you think works best for you. If you are already connected to others in your field who are influential, use those contacts to promote your ideas.
Including Video: The Essential Element
The main thing to remember when creating an influencer video is that "the video's the thing!" Not to paraphrase Shakespeare again, but it fits. You should focus on the video and make sure that you include it in all of your accounts, including websites, blogs, social media, and more. Upload your video to YouTube and get more views from your visitors there. Remember that every little bit counts. Use your video everywhere you want to improve your branding.
With a Little Help from My Friends
If you need help creating your professional influencer video, that's where we come in. At animatedvideo.com, we have years of experience helping businesses create all types of videos for their brand that help them increase their level of engagement, improve their customer acquisition process, and add sales.
Check us out!
Go to our website and view our portfolio to see what we've achieved for others, then contact us for a free quote. We love helping businesses thrive and creating an influencer video is a great way to achieve this.
Remember to start with a great video first then promote your finished video across all of the various platforms for the most significant impact. We can help you brainstorm ideas that will get your brand noticed in a competitive world.
You can influence people to consider your brand in a big way by including some of the top influencers in your field and achieve your goals by increasing your credibility. Come see us to find out how we can help at animatedvideo.com.