Last Updated on April 13, 2022
Have you always wondered how you could compete with big brands and win? Maybe you think as a small business owner you would not have anything to offer that would compare to what the big brands offer. But perhaps you are wrong! Did you ever think about the fact that maybe it is not your product or services that are holding you back from competing with large enterprises? Instead, it could be how you present yourself and your products and services. Do you have an animated video for your site? Though it is only one creative a cell that people create to represent their business, it is an important one. Statistically, an online video is one of the most popular things that you can do to promote your brand and to get the attention of your hard to reach customers and audience. Did you know that people search for video if the rate of millions of views per hour? Did you know that there are millions of YouTube users on the planet today looking for video? Perhaps you should consider the fact that putting yourself on the same platforms as the big brands are almost as good as having a similar quality product to offer.

How to make a video for your business
Presentation Matters in video for business marketing
It is not so much what you have but how you present it to the world that matters. Here's an example. In 2003, Steve Jobs, former CEO of Apple released one of his most successful products ever, the iPod. He came out on a Silicon Valley stage in front of about 1000 people and announced the unveiling of the new music player.
But it wasn't so much the music player that made it such a hit. It was his presentation. Jobs was famous for creating a lot of hype for his products. In fact, people that knew him in the Apple corporation can tell you that he often spend up to a year creating hype through video and other methods for a new product before its unveiling.
That being said, it was the way that Jobs announced the product by saying this is a tool for the heart that made the difference. He also said when he introduced it, "imagine a thousand songs in your pocket."
In retrospect, I'm not sure which words were the most powerful, but usually, the statements that are the most powerful are the ones that touch people's emotions. I would guess that it would have been the words about "creating a tool for the heart." Regardless of what you think, the iPod still sells millions of dollars of units per year it continues to be virtually unrivaled for any music player in its category.
Creating this kind of hype does take some talent. It also doesn't hurt any if you have a name as influential as Steve Jobs. But more than that, it takes planning.
So, if you want to compete with the big brands, you should consider how you will create that hype for your products. One way is to create a special animated video that explains the most important features of your product. We recommend that you do this long before you show a new product or service.
Where Psychology Comes In
It helps to know a little psychology. You don't have to have an experimental psychology degree, but it is good to have a basic understanding of why people purchase and how you can compete with big brand names in your niche area.
One of the main reasons that people purchase is due to an emotional need. They do things for love, attention, and control much more than they do for money or power.
In fact, there was some research done in which some clinical psychologists and researchers discovered that most purchases are made with the limbic brain system which is primarily focused on the emotive aspects of the mind.
In other words, people are more likely to buy your product if it makes them feel good about themselves or their lives or if they perceive it as a real advantage that will improve their life or the lives of those they love.
Think about the platform you are on and how the platform itself can help too when you want to compete with big brands. If you are a soda company, the reality is that you will never be Coca-Cola.
But you could be a Coca-Cola alternate. Does this necessarily mean that you have to price your products at a lower rate than Coca-Cola does? If they charge $2 for a Coke, do you have to charge $1 or $0.50? No. As a matter of fact, you might even want to charge more because you were implying that the perceived value of your product is even better than that of the giant of the soda industry. This is a risky move and a bit of a risk, so you may want to consider this as you think about your price points. This leads us to a discussion on perceived value.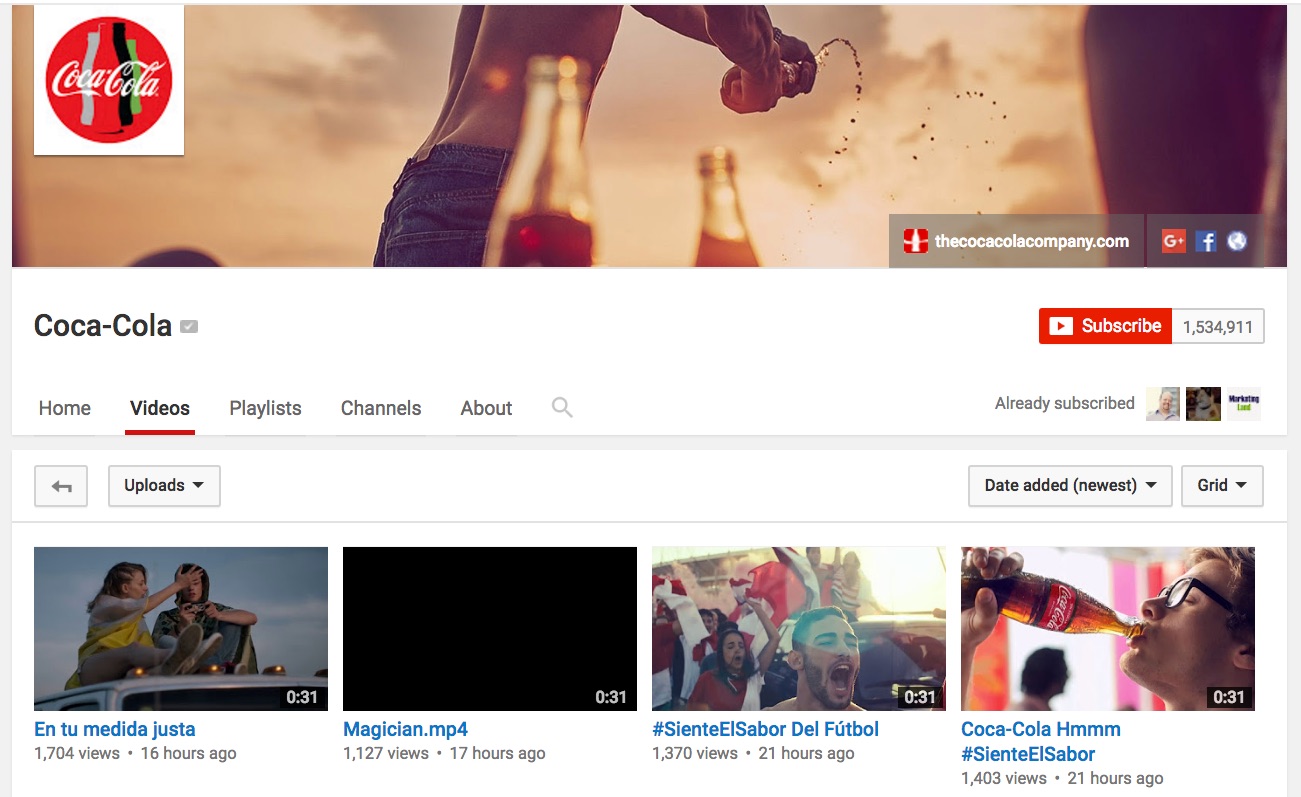 What is perceived value of video for business?
Perceived value is not real value. It is not street value or the amount of money that someone would ordinarily pay for your item if you put it up for sale in a yard sale or on the street. Perceived value is the value that it brings to individual clients and customers.
For example, if I think that a mink coat is the most valuable item in the world, I might pay $10,000 for it where someone else may find it repulsive and refuse to pay $15 for it.
The Role of Ethics and Values in Purchasing Influence
This also gets into what one considers their morals or ethics which can be a topic for another blog post. That being said, perceived value is the value that the individual customer who is considering your product or service thinks it is truly worth. This means that to price your items correctly and competes with big brands; you're going to have to know your customer and know how much they are willing to pay for the value they perceive your product to have.
This takes a lot of economic and psychological insight and may involve conducting surveys, polls, and other tools to make sure that you are in the ballpark. That being said, it's also about how good you present yourself.

Your video can be the window to the soul of your business. If someone does not know your brand or does not know the quality of your products, you can have animated characters or a whiteboard illustration explain this to them. It is a creative way to connect to the customer through the avenue of video which is growing increasingly popular.
Up to 65% of people say that they would buy a product immediately after seeing the video according to recent research. This is powerful to know, and it is important to keep in mind when you create creative assets for your company if you want to compete with the big guys, you have to make your videos almost as good as theirs even if your product is not.
It could even be said that you can sell something that's less quality with a great video better than you can sell something of high quality with a low-quality video.
If you are ready to create an award-winning video that will put you on the same platform such as YouTube, Facebook, and other places to compete with the big names, give us a call at animatedvideo.com.
Check out our online portfolio and let us know how we can help. Hurry. The world is waiting!