Last Updated on April 13, 2022
LinkedIn is a great platform for making connections and internet business acquaintances. People of all walks of life join the LinkedIn network so that they can connect to others in their industry and place their information online so that potential employers or others could see them. In addition to using LinkedIn to promote yourself for possible jobs or connections, did you know you can also target your audience through LinkedIn Ads?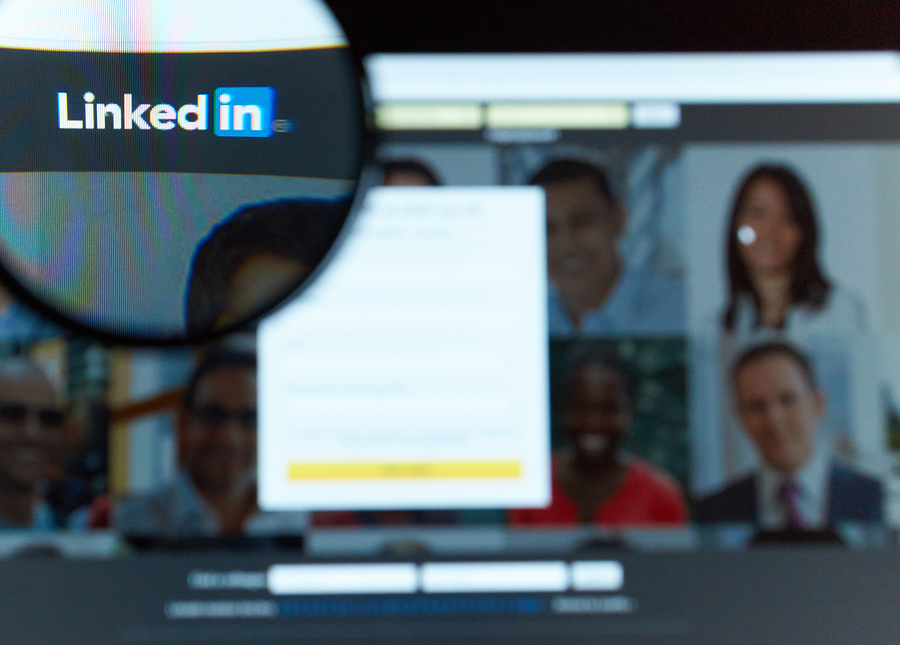 The essential Linkedin advertising guide
LinkedIn ads are ads that you can create on the LinkedIn platform. They allow you to set your budget, you can choose whether you want clicks or impressions, and you can control your ads anytime through the LinkedIn all-in-one ad platform. The ad formats are supported in the Campaign Manager, and you can use sponsored content, sponsored InMail, and Text Ads.
How to use Linkedin ads to increase sales?
When creating an ad campaign through LinkedIn, there are some steps you should go through to reach your target audience. Below are the most important steps on types of Linkedin ads and how to use them to get the maximum revenue:
1. Choose from self-service or managed ads.– If you want to get help with your ads, you can choose "managed ads" to get help from some of the LinkedIn ads staff. They will be happy to help you by teaming up with you to create the perfect ad. If you know what you're doing and want to do it yourself, you can just go ahead and create your ad the way you want it.
2. Get started with campaign manager.– You can use the campaign manager to see dynamic visual reporting that shows you what you can do to target specific types of people that click on your ads, as well as a breakout of the various actions that you can define that you want to see as a result of your campaign ads.
3. Choose your ad format.– Once you get into the campaign manager section of LinkedIn ads, you can choose from Sponsored Content, Sponsored Inmail, text ads, or a mix of all of these.
4. Create your ads.– Once you decide which ad format you want to use for your ad, you need to decide how you want to create your ad. This is entirely up to you and you should include anything that you think will resonate with your target audience. Including video, links to your podcasts, and website, and other material may help you to appeal to the people you need to win over.

5. Target your ads.– The main focus of your ads should be to get to the people who are most likely to purchase from you. This means focusing on issues that these people care about. Created sponsored content allows you to show your message to the people who are most likely to be interested in your brand and to get your message in front of the most viable prospects.
6. Set your budget.– The great thing about using LinkedIn Ads to promote your brand is that you can base it on what you can afford without causing yourself any financial problems. There are three types of budget advertising on LinkedIn that are listed below.
CPC– Cost per click is the most traditional way to advertise online. This is the same method that is used by GoogleAds and other platforms. It allows you to pay for every click so that you are not paying more than you can afford for each action.
CPM– Another way that you can advertise is "cost per impression." CPM allows you to put your content in front of people and you pay when they see your ad, whether they click or not. When trying to decide whether to pay for clicks or impressions, you should look at your metrics in the past for this type of advertising and decide whether you impressions alone are enough to create interest in your brand.
CPS– If you would rather pay for the cost per send, this gives you a bit more control with another choice on LinkedIn ads. Paying per send is a way to pay for every InMail email that is successfully sent.
7. Measure and optimize.– A famous entrepreneur once said that, "Anything that can be measured can be improved." (Peter Drucker)
The Bottom Line
If you are an online eCommerce business owner and want to find ways to maximize your return on investment, using LinkedIn's various types of advertising to get the most impact for your money.
How to run Linkedin ad campaigns?
Creating a sound advertising campaign for your brand is one of the most important things you can do to promote your ideas and products. Using LinkedIn ads to get to your target audience is an important step you should take to get your brand out in front of the people that you need to see it most.  Refer to the Linkedin ad examples available on the internet for your reference.
How to Use Media to Improve Your LinkedIn Ads
Using animated video as one of your tools in your arsenal is a great way to improve your LinkedIn ads, as well as any other type of online advertising. Animated video may be just what you need to grab the attention of your customers and those who are on the fence regarding your brand.

Other ways to promote your ads
Make sure to include your links in your profile that will take people to your website, checkout page, and any other links that you think would help to promote your brand to your target audience. Many people start their search on LinkedIn with a profile search if they have an interest in a brand. So this may also be a good way to get your message in front of your target audience.
The Sponsored Ads and other LinkedIn advertising options are a great way to increase the exposure that you give your animated video ads and other ads that you use to promote your brand. Find out more about LinkedIn's Ads program here.
If you need help with your videos for your ads, contact us at animatedvideo.com. Creating a video is one of the best ways you can improve your ad content and capture the attention of your target audience. The problem is that it's hard to know which type of video will work best for your target audience. We can help.
We've been producing high-quality video for our business customers for years, and we can do the same for you. Visit us online and look at our online portfolio. Then fill out our online form to get a free quote.
Once you have a video that you can use with your ads, you can use them on your LinkedIn ads, as well as numerous other platforms where your potential customers are.
Contact us today to get started and get your animated video out to your target audience tomorrow. The world is waiting.