Last Updated on April 13, 2022
Facebook ads are a great way to generate new traffic with your target audience, promote your brand with specific products and services and increase your brand presence. Facebook ads take your Facebook presence and take it a step further. You do have to pay for ads, but the Facebook ad targeting strategy is set up to allow you to pay on a pay-per-click or pay-per-action system. This way, you are only paying when potential customers and viewers take action on your page.

For example, you can assign any of the following actions as the criteria for charging you for your ad on a pay-per-action basis:
1. Clicks– You pay for various types of actions that people perform on your site including clicks on your link that you want them to go to. If you pay per click on your link, this metric does not take into account any other action other than clicking. It may include impressions, but you only pay for clicks on your link if you define it this way in your Facebook ad campaign.
2. Engagement (likes, etc.)– If you want to be sure that your viewers are engaging with your content, you should focus on the metric of engagement such as "likes" on your page, sharing, and similar actions. This way, rather than focusing just on impressions or clicks, you get Facebook audience insights on your brand so that you can take action in improvising the Facebook marketing strategies for business
3.How to market your business on Facebook– – If you have a video that you want to advertise in your Facebook ad, you're one step ahead of the crowd. Video ads get a much higher rate of return for business owners who want to gain attention from their target audience. If you have a great video, look into how you can use Facebook to get more views on their video metrics page.

4. Behavior in shopping cart– If you want to control what happens with your website and shopping cart, you can create an ad on Facebook that shows people your video with a strong "call-to-action." This allows you to track their behavior to your shopping cart. It's a bit more complicated to set up an ad that tracks purchases, but you can do it with a Facebook pixel. There are plenty of supports on the Facebook ad platform that can guide you through this process.
5. Purchase– It is possible to track a purchase using Facebook ads though the process is a bit more complicated that the one you set up for views, clicks, and "likes." You can set up a Facebook pixel that you can use to track actions on your website including purchases in your shopping cart. Read this article on Facebook pixel advertising to learn more.
How Video Views are Calculated
If you want to learn more about how video views are calculated on Facebook, go to the 3-second video views page. This page is beneficial to anyone wanting to launch a video campaign ad on Facebook. It breaks down the way that Facebook counts views to your video ad, which is very important if you want to have a successful ad campaign.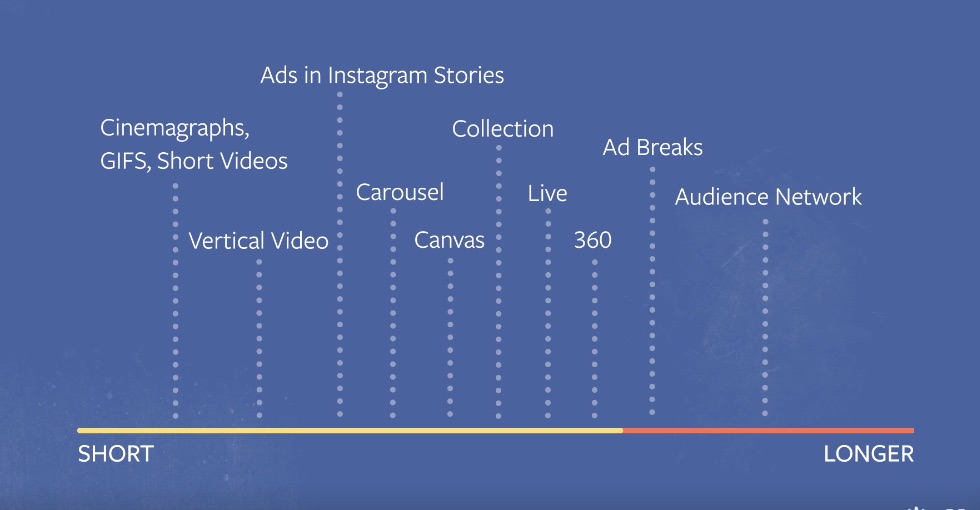 Facebook Ad Metrics Analysis
If you want to drill down to what is going on with your Facebook ads, you'll want to study this page on the Facebook ad help center. It breaks down all of the various aspects of a Facebook ad and how you can use it to target your customers using a variety of techniques. Facebook pixels can also be installed onto WordPress sites as well. This is one of the easiest ways to set up tracking for visitors coming to and from your site, while also reconnecting with them again on social media.
How to Create a Compelling Video Message
So now you understand quite a bit more about how Facebook advertising for business works. You know how they use their platform to get you more views, leads, and customers. You've even learned how you can set up a system that will allow you to track your customer to your shopping cart for purchasing.
But how do you create a video that will create all of these actions?
Remember, Facebook doesn't get you views and purchases. They just have the system in place that allows you to place your video message on their platform to increase your views and behaviors.
To get more customers as a result of your video, you need a compelling video.
So we've included some tips about how to create a great video below to get you started.

Tips for Creating Compelling Content
The following tips may help you to think about some of the things you should remember when creating video content for your Facebook ads and websites.
1. Define the purpose of your video. Is this an explainer video where you are explaining a process, offering a solution to a problem, or talking to your customers directly? All of these things can be done with an animated video. Animated video also gets more views than talking head or "live action" video. So it's a good option to consider when thinking about the purpose of your message.
2. Create a storyboard.– Once you decide what the purpose of your message is (to explain, to gain followers, to get subscribers, or to sell), you can start creating the storyline for your video. This includes writing out a script as well as creating a storyboard that will be the framework for your video message. The storyboard should include a rough sketch of what the characters are doing as well as the dialogue that they'll be saying in each frame.
3. Add music and narration.– If your video is instructional or informative, you will want to add some narration to explain what the video is about as well as a call-to-action telling them what you want them to do. The narration is not always needed, but it helps to define and move the video along when appropriate. If you have talking characters, it may not be necessary to add narration.
However, one useful technique is to let your characters do the talking until the end of the video, then come in with a compelling narrative "call-to-action."
Music is a great component of a compelling video so you may want to consider adding music to your video, even if you do not add a voiceover. Each production is unique in its way, and it requires some analysis of the purpose, types, and format to decide which is needed in each.

Who We Are
If you've visited our site before, you know that we are professional animated video creators. We have the tools needed to create a compelling video that will increase your views when you place a Facebook ad. It's not enough to set up an ad on Facebook. You have to have content that will draw your target audience into your message, so they will want to know more.
Check out our portfolio and look at our list of services at animatedvideo.com. Then contact us for a free quote. We'll be happy to talk to you about how we can help you create a winning video that will speak to your targeted audience. Then you can place a Facebook ad that will get the attention of thousands of potential customers.
That's a winning combination!