Last Updated on April 13, 2022
Online video marketing is quickly changing the way content is created and consumed around the world today. Billions of hours of video content are being uploaded to YouTube every year, and there is no slow down in sight. At the same time, with mobile usage is growing in demand, video views are now at a higher rate than ever before. Throw in a declining attention span across nearly all users and video is now the ultimate way to communicate with your audience and grab their attention in just a few seconds time. In short, text content is out and video content is in!
However, not everyone is doing online video correctly. It's not enough to simply create video and post it to your website, blog and social media outlets. You need to also have a call to action and a way to measure such ROI as well. To help with this process, we asked over 50+ entrepreneurs and marketing experts how they are using online video to increase traffic, revenue, and branding for their sites and online businesses.
Be sure to run through each of the expert video tips below and start implementing such methods into your own content creation and marketing efforts.
How are you actively using online video to grow your brand and business?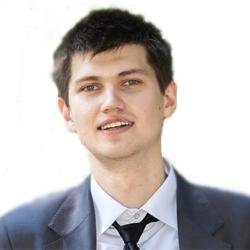 We posted a short video intro to our social media pages. The result has been fantastic! We have been getting more enquiries, more interaction and more visit to our websites since we posted video intro for each website on Facebook and Twitter. We also used our video contents to create a YouTube channel, this has given us some traffic and helped with our SEO link building as links from G+ and YouTube are quite valuable for link juice.
It is true that nowadays people do not like to read. They prefer to watch a video and here are some interesting facts:
82% of Twitter users watch video content on Twitter.
45% of people watch more than an hour of Facebook or YouTube videos a week.
One-third of online activity is spent watching video.
Evgeniy Garkaviy – Violins.info
—
As software developers behind TimeCamp, we enjoy making short tutorials on how to use our product. If you want to see how to prepare an invoice – here is a 30-second guide. Do you want to find out how to integrate Asana with TimeCamp? – Here is a 40-second instructional video. Although the most popular videos on our YouTube channel still are a detailed description of our system (20-minutes) and a(n) video/animation promoting time tracking, instructional videos are those which people watch till their end and are most useful to our users.
We can use those videos on our blog, in guides of our Knowlege Base, in guest posts, in the majority of accounts in social media. All those elements are very useful to users, especially when it comes to the branch of business we deal with.
A tidbit may be the methods of YouTube video optimization. The analysis of many cases let us discover that the more keywords are in the description of such a video, the more popular it is. It is as if we created titles our own web subpages. One should treat the YouTube video optimization in the same way they treat the optimization of their own website. If the browser decides that they are valuable to users, those YouTube videos may, eventually, reach higher position than your website.
Paweł Kijko – TimeCamp.com
—
I love combining video and Facebook. I create simple videos and then upload to my Facebook page. I then share in the appropriate group. The next step is to show an ad on Facebook to those that watched a certain amount of time. The viewer has been intrigued by the video, and loves it enough to watch for longer. So the next step is to follow it up with an ad that invites them to take an additional step with me. I'm just looking into You Tube advertising, and mini video clips will be perfect for this for increased brand recognition. I can't wait to get started with this!
Sarah Arrow – Sark eMedia
—
We're converting our written tutorials into YouTube screencasts to tap into the power of world's second largest search engine. YouTube is opportunity because most people don't take the time to actually make videos.
Syed Balkhi – WPBeginner.com
—
Being in the real estate industry, video is the perfect complement to the houses I am marketing. While photography is the most important aspect of marketing a home, video is becoming a close second. We use video marketing to not only showcase our clients' homes but to drive traffic back to Maximum Real Estate Exposure, our branded real estate site. Like other aspects of marketing we use social channels to drive traffic to both the video and our website.
Bill Gassett – MaxRealEstateExposure.com
—
I constantly create videos which are either educational, entertainment, or a combination of the two. I then make sure this content gets in front of as may of my audience members as possible by syndicating it across various platforms where my audience is.
Rafi Chowdhury – ChowdhurysDigital.com
—
Video content creation is a huge focus of ours right now. Instead of creating just blog posts and text content for our audiences, we are creating online video courses. We have also found that short videos work much better than longer videos. It's best to break apart your content and give it to your audience in small bunches. This will help with the engagement and absorbing of content. Try it with your audience and see what their preference is. We have been doing this with multiple courses and time and time again, they shorter content always perfoms better.
—
I am obsessed with Facebook Live videos. I have recorded 1 Facebook Live video daily for the past 3 months because this medium is an awesome, fun, enjoyable way to connect with your friends, fans, and readers on a deeper level. Zac Johnson featured me on John Chow's rocking blog as a blogger who has integrated video into his blog and brand successfully, so I must be doing something right in this regard. Between recording these videos on Facebook Live, bonding with my audience, I automatically post the video to The Huffington Post and also post a few to my blog as well as to a few other select blogs where I guest post. Video is the wave of the present and the future, for building stronger relationships with your community.
Ryan Biddulph – BloggingFromParadise.com
—
Video is great because it works across all areas of our online presence. Our websites, social media, and other places we touch, all support this visually engaging type of content.
I've been using video to tell stories that pictures alone can't convey. In addition to video, I've found that cinemagraphs, a type of video looped video that combines frozen elements of photos, really grabs my audiences. It brings an unexpected element to what we've come to expect from video and keeps people watching.
By sharing a piece of my brand personality, video offers a great means to show who you really are. It allows us to connect with our audiences and tell a story that can't be easily told with static-pictures alone. It doesn't hurt that many social media sites prioritize video posts over text and others too.
Ben Brausen – BenBrausen.com
—
I've experimented with many video options such as event live streams, interviews, how to guides, and animated product explainers. Video can be amazing when you can do it so well that it attracts the attention of the audience. But this is very hard to do. It's incredibly difficult to hold people's attention even with the live streaming broadcasts. Auto play of videos was such a great idea but I believe it has contributed to people being even less receptive to video than they used to be. On Facebook, for example, the data points to people watching 10 seconds or fewer on average and the majority of people watch without sound turned on. So be very brief and concise, make sure your video makes sense even in this new silent movie era, and have something really interesting, relevant and useful to present in the right moment and in the right place.
Marko Saric – HowToMakeMyBlog.com
—
Video is becoming more and more important and so you have to find ways to get more of it. We have done experiments with Facebook Live, 15-second Facebook videos and YouTube video (with and without AdWords for Video, aka YouTube ads) to see what works best. I'm constantly trying different services, video types, video outlines, video lengths, ad targeting and editing techniques to see what works the best. We track the results to see what drives views, traffic, leads, and sales. I always advertise my videos to my key cold audience targets and my retargeting and email list audiences to see what they like the most. I think it's important to have new video content at least once a month, if not weekly. And you need lots of different kinds of video- talking head, live, edited, animated, etc. because you never know which kind your audience is going to respond best to until you create it and test it. Also, experiment with serious vs. funny videos. Try including copywriting dimensions like benefits, features, fears, nightmares, dreams and your unique selling proposition. Read about charismatic leadership techniques and write a new script based on that. There is an endless amount of things you can try with video and we all need to work on getting better at it.
Brian Carter – BrianCarterGroup.com
—
I make 3 types of videos across my fleet of niche sites.
The first type are tutorials. These are for business audiences where they're primarily screen capture videos stepping viewers through the process of achieving something.
The second type of videos are slideshows. I use these in non-business niches which showcases a series of photographs or comprises a listicle in video format.
The third type of video, which is probably the most successful type of video are product reviews. I do these for both software and physical products. Because it's me demonstrating the products, they're very effective in growing audiences, earning affiliate revenue and if a moderately popular product, attracts a lot of views quickly.
Jon Dykstra – FatStacksBlog.com
—
With the addition of live streaming we now have the ability to share all video, AND "all content," in so many more ways, via more apps, with story-telling and engagement at the core. I find that I need to use this ability more, but also see so many using it way too much. So… standing out in a positive way is not easy. I have decided to make use of video here and there, make it something special, and when I think it adds value, instead of bombarding people constantly. You need to see how you can tell stories, create narratives, build relationships, communicate with consumers, and create learning for your organization… but pay attention to your relationships and connection nodes, and be sure to evolve as you go, and don;t lose sight of what was working before and still does.
Ted Rubin – TedRubin.com
—
We don't do enough video and it is certainly in our plans for the next 12 months but currently, our video marketing is pretty skinny. The main areas in which we have used online video are appearing in webinars and interviews. Whilst we are not doing much this is proving interesting in that it really gives potential customers an insight into our approach and expertise. Also, by appearing in webinars and online seminars we also tend to tap into the audience of the site or brand that is conducting the webinar which expands our reach and gets myself and Bowler Hat, my digital marketing agency in front of a new audience.
Marcus Miller – BowlerHat.co.uk
—
I really want to start using Facebook Live on a consistent basis, but in the meantime, I've started using Instagram Stories. If I want attention for something I'm promoting, it's the perfect medium to get it, and it works quickly. In a short amount of time, I can get more tracked impressions through this medium than other posts on Instagram (besides video), but the important difference is in the fact that people opt in to view a story. Conversely, an image or video might just come up randomly on their feed. Since the video disappears after 24 hours, I don't feel the pressure to have any sort of high production value, which might otherwise get in the way of making an announcement.
Maddy Osman – The-Blogsmith.com
—
I use video to grow my brand and business in several ways.
First, I'm a blogging tips coach. I teach people how to use video to grow their brand and business. I've published articles about Periscope and YouTube, and I have a post about Facebook Live Streaming coming up. I have other posts about how to use videos to promote your blog or business in my publication queue as well.
Also, I have a cross-promotional arrangement with a marketer. He promotes my blog and business in his videos, and I promote his blog and business in my videos.
Next, I make short YouTube videos offering blogging tips. The name of my blog is visible during the entire video.
Finally, I make videos promoting my business, my blog coaching service, and offering "YouTube discounts"—discounts for finding me on YouTube.
In all these ways, I use videos to promote my brand and my business.
Janice Wald – MostlyBlogging.com
—
We are using high quality video content to grow our business. My advice is to invest in quality video if you want to target your key markets.
Once you have great video you can cut it up into smaller sections for social media sites like Facebook. For example if you have a 20 minute video you can break it down into 10 x 2 minute videos.
You can also use YouTube ads to promote your business though ensure that you cut the videos down to 60 seconds.
Ensure that you have people film key business events and also great great content when ever possible.
James Norquay – Backlinks.com.au
—
I've been using online video marketing for my personal branding (on career development and success tips) locally here in the Philippines. The idea is to start a Youtube channel that showcases people (interviewing them) and value-added discussions about trending as well as evergreen topics in the workplace. Here's a screenshot of my own Youtube channel.
Here are a few tips you can immediately apply to utilize online videos for personal branding and business growth:
Start a Youtube channel that isn't commercially intended to promote your services/products, but rather as a platform to provide as much value as you can to your target audience. You can interview influencers/bloggers/content creators in your industry to get started with the first few episodes, then add more videos by answering questions in your community (but if you have built a good branding, you can encourage your email subscribers/followings on social to ask questions – that you will then answer using your videos.
Directly upload your video content to Facebook (If you'd like to build a brand on this platform) and spend $1 per day (as little budget as that) and target your audience (ensure demographics are in place) to capture your first few likes/fans/followers.
Leverage your existing followers and community to get the word out of your video marketing campaign (allow them to ask questions, engage and share it to their networks too).
Venchito Tampon – VenchitoTampon.com
—
I am starting to give video more and more importance these days. For instance, I am trying to create a YouTube channel for all my websites/projects. YouTube is the second largest search engine in the world, if you think about it, so any business must have a presence there! Those videos will allow you to spread your message on YouTube, to capture the attention of new users, and to drive more traffic to your website. Video is a must these days in my opinion.
What if I don't have video production skills, you might ask. Well, there are dozens of tools out there that will help you create videos with no technical skills at all. You just need to identify what kind of video you want (e.g., tutorial, whiteboard, explainer, etc), and do a Google search. I am sure you'll find a tool exactly for that purpose.
Daniel Scocco – Botway.com
—
The audience can feel like they're experiencing a more authentic part of your brand when you interact with them on Snap or Instagram stories. They follow you along on your day, and you can engage with them based on current events. This form of engagement is risky because you open your brand up to potential dissension.
Then, there's the more editorial site of online video — YouTube.
I think we can all honestly admit that gone are the days of being able to get away with a webcam video on YouTube. The audience on this particular platform has matured and looks forward to drone footage, as well as B-Roll in order to follow along with your brand.
We use topics like, "A day in the life of an intern" to create a relatable story for the audience as well as Live Streaming Q & As on what it's like to work in our industry.
Cody McLain – SupportNinja.com
—
Video is extremely important for us because it's so effective at delivering messages, driving engagement and building connection if done properly. This is continuing to become more and more true as time goes on, with video becoming one of the most powerful mediums for getting people to take action immediately.
Although we aren't doing as much as we could be, that's about to change soon. We're going to be building a video studio in our office this August so we can focus more on video content, especially live video. We're also going to look for other options to cut down on the time it takes to create them, such as hiring another VA to edit or looking into online tools to help build videos quickly.
The right videos can transform your business and pay you dividends for years to come, so it's well worth exploring further. It's one of my biggest priorities for the rest of this year. Our goal is to achieve total omnipresence in our market, and that means making sure we utilize the platforms and channels available to us – with video being by far one of the most powerful.
James McAllister – HelpStartMySite.com
—
With a large focus on infographic marketing and creating expert roundups for various sites, I've found that turning such content into online video has worked extremely well. For example, if you already have an infographic in place, it's not too hard to hire a video designer to animate the process, add some music and make your content that much more compelling. As great as infographics are, it would be a huge mistake to not take advantage of them in video format as well. The same holds true with expert roundups… the content is already there, you just need to take the best parts and convert them into video. Try it out with your own best content and see how you can scale your reach in the process.
—
I am doing regular Facebook live video broadcasts to grow my business and brand. I then share the Facebook Live recording across my other Facebook avenues like my personal page, my groups and company page. I'll then export the video out of Facebook and publish it to YouTube and also edit it into shorter 60 second videos for Instagram. One of the best things I like to do is ask Facebook viewers to either 'like" it or "share" it so it reaches a wider audience. I'll also ask people to make a "comment" and tag a friend that might be interested in what I was talking about. And I' ask them to comment "yes" if they'd like a copy of a give away that I was offering. After the Facebook Live, I'd then message all the people who left a comment and I send them the PDF that I promised and begin a conversation with them.
Adam Franklin – Web Marketing That Works
—
At STDcheck.com, we use helpful videos that quickly walk visitors through our three easy steps of using our STD testing service. While visitors can find all the same information on our site, we know that people have a short attention span when browsing online. Offering a fast instructional video saves the viewer time spent reading and answers many common questions without them having to seek out the answers. We take a process they might find overwhelming due to it being different than their normal doctor's office visit and actually show them via video how easy and convenient this service really is. We also run these videos in Facebook ads.
McKinzie Brocail – STDcheck.com
—
We use video marketing alot in our different businesses. We find that it is a great way to increase the engagement with people, to generate awareness and to inform our prospective clients. It is also a great way to qualify our leads and to increase the perceived value of our brand.
We tend to promote our videos at a cheaper cost. On Facebook, we can get views for a few cents while on YouTube, it costs a bit more but it is still much more cost effective than doing Adwords.
It is also easier to rank on YouTube, so it gives us the opportunity to get free exposure. If there's a marketing plan behind the video, it pays off for itself either with YouTube ads, affiliate marketing or the direct sale of a product or service.
Videos is something that I advocate with all of my clients. It's a quick win and the ROI outweighs the initial investment cost.
David James – BusinessGrowthDigitalMarketing.com
—
Right now, we're using YouTube and Facebook videos a lot for publishing non-promotional content. We've accepted a long time ago that viewers love to buy stuff but they're not comfortable being sold to. We do our selling indirectly – by earning people's trust, building relationships and then shedding light on the value of our offerings without making it look like we're desperate for conversions.
This strategy works great for thought leadership efforts. The more authority we build, the easier it is to persuade people to give our products and services a shot. At the end of the day, building rapport becomes an easier, more fun and more rewarding process when you're doing marketing with the intent of connecting with people.
Glen Dimaandal – GlenDemands.com
—
I confess that I am only getting started with making videos to promote my business and my books.
However, in the last few years, I have created some videos of blogging tips and uploaded them to YouTube.
Recently, I have started using the Facebook Live feature to make videos. I intend on incorporating these videos into my blog posts, to enhance them.
Videos are extremely popular and any smart entrepreneur knows that video-making is essential to marketing your business in today's world!
Lorraine Reguly – WordingWell.com
—
Online video is everything in 2017. We are actively growing our youtube channel and also have recently put an explainer video on our site.
Max Feller – Betslayer.com
—
Online videos have for a long time been a great way to grow your brand and business. Right now there are 2 main uses of videos that are helping my business.
The first is using videos to sell physical products with Facebook ads. This has been the current best way for me to use videos to help drive sales of my ecommerce businesses.
The second method of using videos to grow my online business is using videos to share tutorials or data on case studies. The added connection and ease of training makes videos a great choice! Not only that but I do find video creation to be the most efficient/effective way to produce content for some niches.
Jon Haver – AuthorityWebsiteIncome.com
—
I believe videos play a big part in growing brands and businesses in 2017. I think a big strategy that is becoming more popular is video podcasts. I see a lot of online companies putting on different virtual seminars or podcasts to help connect more with their audience. I believe the audience of businesses enjoy more of a connection to the company when they are able to ask questions and have more of a face to face communication. This is one strategy we have incorporated into our business over the last year and we find that not only do we get more emails followers from it but also an increase in sales.
Kelley Jones – LightningRank.com
—
Video content is always going to be important. Something we have found that works extremely well is taking our existing content and turning them into videos and adding them to YouTube. It opens up a whole new source of traffic to our sites. This is for both text content and visual content as well. Then it's simply a matter of promoting such video content to other outlets and audiences.
Montgomery Peterson – OriginalColoringPages.com
—
I have had lot of success with video content, for my own business as well as that for clients. We work with video agency to design different types of videos, targeting different audiences. For the new audience who are the beginning of the sales funnel we build animation based interest generating videos. The idea is to get the audience hooked onto knowing more. For the audience who are already in the middle of the sales funnel, we create informational videos. These are more geared towards explaining what we do and how we can help the customer. For the customer's completing the sales funnel we create how-to videos, to keep them engaged and disseminate more information to them. We have found good response from clients for video based sales funnel design, as video's help in explaining details very easily. With shortening attention span, we find our customers usually enjoy spending time watching an interesting 2D/3D video rather than reading a 1D content piece. For longer content pieces like blogs, we also use video's as hook to reel in the audience.
Shashank Gupta – ShashankGupta.net
—
I find online video can be great for both conversion and improving time on page (aka click-through aka stickiness aka ranking well). Sometimes your product or service is just easier to showcase in a video, in which case an explainer video is perfect. These short (60 seconds at most) videos can take something new or complicated and just boil it down easily.
Harris Schachter – OptimizePri.me
—
While I don't post a lot of video on my main social media channels, I do post videos on my Instagram stories. I find that it allows me to connect with my followers on a personal level. Furthermore, I don't want to spam my feed with so many videos, putting them in the Instagram stories is a no brainer and it allowed me to quickly grow a brand that is personal and stand out among others. With videos, I can share more compared to just posting a photo. It adds better context to what I want to share. Not to mention it's faster too. I find that people tend to respond better to my videos in direct messages and I'll respond back. Whenever I do, people are often surprised.
Aaron Lee – AskAaronLee.com
—
One of the things we've been experimenting with lately has been setting up a studio where we can record live video tear-downs of sites from a search and content marketing perspective to show what they're doing wrong. Once it's fully launched, we expect that it'll be a really great resource – not just for our customers and community, but for anyone who wants to learn from the issues we find in the sites we examine. I think, for a lot of people, it's easier to visually see changes that need to be made – rather than to read about them in an article. I think it'll have a big impact on their web performance, while also supporting our growth as a brand and business.
Aaron Agius – Louder.Online
—
Client testimonial videos that double as case-studies are where the ROI is at for a service-based small business!
Over the last 6 months, we have used video of our clients telling powerful stories to earn us phone calls and more trust with first-time callers. Before our client testimonial videos, we had "welcome to our company"-type videos that didn't seem to make a difference on conversions at all.
It is easy to spend a few thousand dollars on video that doesn't convert, and it's quite frustrating to be the one that just blew through your marketing budget on a bad premise. There might not be anything wrong with the video itself, but without the right focus, it won't make clients trust you.
After learning that lesson the hard way, we set out to only make meaningful videos that we felt would enhance the user's experience on our website. That began with client testimonials that included actual data within the video in addition to valuable insight from the client's perspective.
These videos really serve to differentiate us from our competition, and we have tripled the amount of phone calls and lead inquiries since we made this a main priority in our marketing budget.
We have twelve more videos planned, all from case studies of successful SEO work. I can't wait to see the next one!
Andrew Lowen – NextLevelWeb.com
—
I think if you work with clients face-to-face, video is indispensabel in building trust and connecting with your audience. Plus, it improves your visibility in search, as Google scans video descriptions for keywords and shows videos in search results.
The only problem with video – and probably the main reason why not many solopreneurs are using it – is that it takes a lot of time and effort to produce. Not to mention that showing your face on camera can be uncomfortable at first.
Especially your first experience with shooting a video could be discouraging.
I shot my first video as a tutorial to my lead magnet – a rather unusual website checklist in a form of a mind map that needed more explanation than any text could provide.
It took me three days to shoot and cut together a 4 minute video. I had no proper equipment at that time and spent two hours moving furniture at my place to get more or less usable light and sound. But it was worth the effort, as this video is now helping me grow my list with no additional effort on my part.
I made two video tutorials after that and discovered that it gets easier with time. I'll be shooting a video explaining the process behind my website reviews next week, and I'm sure I'll be able to get through it faster this time.
Gill Andrews – GillAndrews.com
—
I actively use video to grow my business by creating training courses that I then sell. Videos form the backbone of many successful training courses as students love this highly engaging form of content. For my YouTube channel, I use the end of each YouTube video to promote one of my landing pages so I grow my email list. I also prominently display the landing page in the descriptions of my videos because people will read the description to get the gist of your video.
Marc Guberti – MarcGuberti.com
—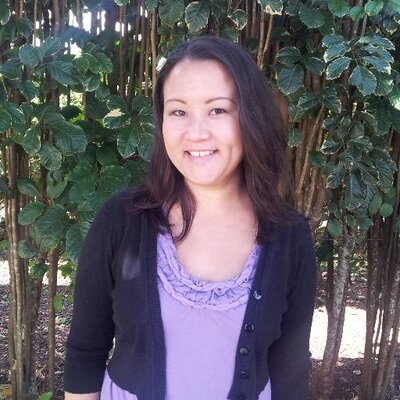 Video was something I shied away from for so long because I was afraid I wasn't polished enough to do them. But I've recently embraced it, imperfections and all, and I'm glad I did! I use video to teach my courses and workshops, and create shorter videos to share info and personal stories on Facebook. I think video is so important for letting people get to literally see you and know you, and it's so much better for connecting with people than text alone ever can.
Corinne Kerston – CorinneKerston.com
—
I currently produce 2-3 YouTubes videos a day. The videos grow my YouTube channel and from there I am able to get sponsorship deals, email subscribers, sell affiliate products and even sell my own products.
I'm also utilize polarization to get people to unsubscribe from my channel. I either way people to be super excited about my content and brand or to get lost. This results in a much higher engagement and a much more focused audience.
John Sonmez – SimpleProgrammer.com
—
Online video is and has been perfect for my brand and business ever since I bet on shooting and publishing videos on the internet! I am easily able to create how-to videos on soccer and upload them to YouTube which leads to getting a ton of new YouTube channel subscribers almost every day. That's far from it, though. Along with a larger audience new and exciting business opportunities will eventually arise within time. In fact, I utilize online video to review affiliate products and services and also to present and promote my own products like a training course I'll be launching soon.
Mike Martyns – SoccerGearHQ.com
—
And that was almost entirely passive.
I mean I recorded some videos with some amateurish production quality and we spent some money on YouTube ads to give some boost to our video content. But nothing beyond that.
If we were strategic about our video content, I'm sure we could easily double the results.
One thing for sure – it's all about quality.
And video quality is two-fold.
The first part is the quality of information that you're presenting in your video. And the second part is the quality of your video and post-production.
Take away one factor and your chances to get value from this channel are very slim.
But that doesn't mean that your first published YouTube video should be of Hollywood quality. Your job in the very beginning is just to get going.
You can sort videos in our channel by publish date and compare my first videos to my last ones. The difference is pretty huge.
So start with the best thing you can do right now and look for ways you can improve on it with each subsequent video.
Tim Soulo – Ahrefs.com
—
Online video is exploding and it will continue to grow in the coming months and years! I mean, just take a look at the latest video marketing studies and stats and how Facebook is slowly transitioning to becoming a serious competitor to YouTube! I'm also starting to use online video to "illustrate" and repurpose my blog posts with how-to videos, product and service reviews and live sessions answering people's questions on private Facebook groups. The response has been amazing and I'll be forced to step up my game by getting better recording gear and software and creating videos on a more frequent, planned and scheduled form. The reason is simple: my brand has grown a lot lately and I need to keep feeding this new audience with new video content.
Louie Luc – Buzznitrous.com
—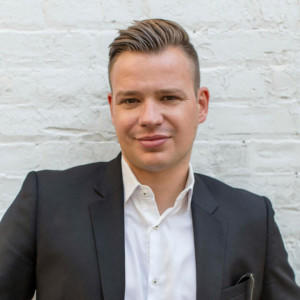 Use videos to promote online courses and classes.
My business has grown exponentially due to online videos. I have carefully curated webinars at SearchDecoder, and in partnerships with other online communities such as AMA and SEMRush, and promotional videos that are the keys to the diversification of my content strategies. As a writer, speaker, and president of my agency, I can also get so much more communicated in a video, that would take hours in content writing. Promotional videos are also an excellent segway into other facets of my business, such as online courses or classes. They are an excellent teaser for more products. In addition to YouTube channel for distribution, I also use Vimeo for video hosting of my online course videos and other promotional videos. Vimeo offers you the ability to remove their logo and replace it with your company's logo which is a good way to brand your promotional videos.
Matthew Capala – DearchDecoder.com
—
I've been actively using video for a while now since I started a Vlog on Facebook some time ago. It has done wonders for my personal brand and business because online video attracts a new audience that's always on the move and generally doesn't have much time to read long blog posts or they just prefer watching moving images and hearing sounds on video rather than reading a bunch of words. My Facebook follower count along with my number of subscribers has literally exploded by betting all my chips on online video! I get more leads than ever before and make many more sales at the same time.
Katy Manniche – TattooOy.com
—
We use online videos for our tutorials. We also have our own business coaching bootcamp, for which we use those as well. But overall, I'd say one of our most effective use of online videos would have to be through the ones we use in our retargeting campaigns.
Dave Schneider – Ninjaoutreach.com
—
I mainly use online video to do product review articles on YouTube. I am 100% sure that the audience in my niche definitely prefers this kind of media; video allows them to see products they're interested in purchasing in action. Since I started producing this kind of content, I've noticed an impressive growth in my brand and business due to how actively people respond to video reviews as opposed to "regular" written ones. Video viewers are usually very engaged users in that they "share", "like" and leave comments showing their appreciation and/or posing questions which are then very useful as they form ideas for more content and new videos.
Tim Blaustein – ToolFever.com
—
I've set up and run video marketing campaigns for the enterprise b2b software company and with short 1-2 minute promo videos, we were able to reach over 1 million people and humanize our brand. Many companies aren't using videos but it's very easy and affordable to stand out from the crowd nowadays if you have at least one explainer or promo video.
Youtube pre roll ads: You have 5 seconds until viewers can skip your video, so make sure to grab their attention from the start. Show it to users how visited your website in the past by using remarketing tags and your prospects by uploading email list to the campaign manager. We've also expanded the targeted list to include people with similar interests by using Google's similar audiences suggestions. Views are extremely cheap on YouTube now, comparing to other social networks and it's a perfect way to improve brand awareness and get more sales.
Use video on Social Media: Upload it to Twitter and Facebook and add it to your tweets and posts. Those videos will autoplay in the feed and Facebook will show it up high on your follower's timelines. We saw a 5x increase in engagement for the posts with videos so make sure post it frequently. You can also run a remarketing paid campaign and show it on your prospects feed and timeline.
Mikhail Khorev – IKnowSEO.ca
—
I am actively using video to grow my personal brand and business on Instagram where I run a Travel Vlog. Videos are easy to produce — all you need is a smartphone these days – and you can record them anywhere at any time which is especially awesome for my line of business. By video recording my travels and commenting on my trips on video my audience gets a clearer notion of what I'm trying to say and gets to see those beautiful places I travel to. People also get to know my personality, how I look and the sound of my voice; they can more easily resonate with me and this brings me closer to my audience making me become more like a friend to them than as a travel blogger. Everything put together allows me to grow my brand and business.
Clara Jeronimos – TravelRedux.com
—
I recently found out about a cool free tool, Lumen5 that you can use to transform an article in a video. You just put the URL of the post, select a few key lines and you can highlight certain keywords with different colors. Then Lumen5 will automatically suggest images, that you can replace with other photos from their media library (for free). You then select any song that you like, there are hundreds available. In the end, you wait 5 minutes, and the video is ready.
Now I use this tool to make videos that I share on social media, especially Facebook, to drive traffic to my blog. In some cases, I added the video directly in the post but I don't do it for every post because that would slow my website's loading speed.
Minuca Elena – MinucaElena.com
—
I have mostly use animated explainer videos to attract the attention of potential clients. I find them an effective tool for creating a good first impression and it helps me deliver a clear message in a visual format rather than a simple text.
By adding an explainer video on my website, I was able to increase visitors on-page time and it has helped improve my site's ranking on Google.
In terms of brand building, it has helped me garner more exposure for my brand on social networks, as people, more often than not, loves watching a video that explains a product or service, rather than reading a paragraph.
Moreover, an explainer video has a high recall value and the chances of it being shared on social media networks are also higher, which makes them a great tool for improving brand visibility and increasing ROI.
Nirav Dave – Capsicum Mediaworks
—
Currently I am exploring Youtube to see if I can bring another stream of sustainable traffic to my website. This is quite an open area for most niches, and despite seeming saturated, is far less flooded than Google. Not only that, but it is a huge search engine that has far more potential than most other traffic sources online. If you are interested, you can see some of the recent videos I have been producing.
Ashley Faulkes – MadLemmings.com
—
It doesn't matter what niche, industry, or field you work in – your customers are going to look to you for valid, reputable information specific to your expertise. Following your industry's growth, publishing updates about massive movement and developments becomes a necessity – people seek out this information and having your brand be there with it is a proven way to build a subscriber base from existing and prospective clients.
We live in the digital age. People consume video content in nearly glutinous amounts. It's now easier to create and distribute content to millions of people across the globe, and it's an opportunity you should jump to seize. There are tons of channels to promote your video content – YouTube, Vimeo, Facebook, Twitter, etc. This means a nearly unlimited potential for content disbursement to promote lead growth with only a few clicks.
Georgi Todorov – DigitalNovas.com
—
There is no doubt that video is the "it" thing in marketing these days, so we are all trying to implement it into our strategy. In our industry, tutorials are a great way to use videos. They are educational, they provide value and know-how, and in exchange, we build influence and brand awareness through these materials. It is also inspiring to create these videos because you know that you will actually make some difference and be able to help people, regardless if you are showing them how to optimize their landing page or how to use a particular software or application. Videos also help us generate more traffic and interest in our brand. Video integration social networks are introducing is also influencing this trend and is leading to the increased usage of video format for engaging the audience.
Albert Mora – Seolution.com
—
Online video has begun to take center stage in the realm of content marketing. With so many new video outlets like Periscope, Snapchat, Facebook Live, and more, learning the proper techniques to creating top notch video content cannot be stressed enough. While this concept has been gaining momentum for years, the defining moment came earlier this year with the Facebook algorithm update. This change put a very high stress on quality video content.
To grow my business, and the ones of my clients, there is no underestimating the power of authentic, valuable content in which users cannot get anywhere else. Online video must personify who a company is, what they stand for, and how they aim to improve the lives of viewers. In addition to achieving a consistent, authoritative voice, one cannot be afraid to take risks and challenge the status quo. Combined with the general appeal video content offers, periodically working to push the envelope is one of the best ways to attract new sets of eyes and expand messaging.
Manish Dudharejia – E2Msolutions.com
—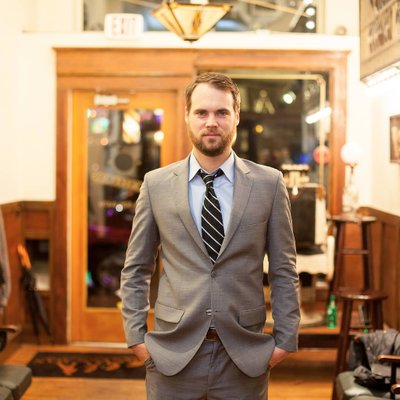 I've done a vlog on You Tube off and on that has been great for building trust with my audience. For my 31st birthday I did a 31 day, daily vlog. I got dozens of emails from blog readers saying it was those videos that pushed them over the edge to buy the course and join our community. In a world full of overly polished marketing videos, I think there's an opportunity for the people willing to show a less polished side of their life and business.
Sean Ogle – LocationRebel.com
—
First things first, I love video (and audio).
I listen to podcasts on my way to work, and watch videos instead of the television to learn and educate myself.
I do have a YouTube channel, I do upload videos somewhat haphazardly, and I invest my time because I believe in video.
Being critical of myself on how I would do things better, if I were starting today:
Firstly, I'd hold myself accountable to a schedule.
My biggest failing is not being consistent, especially when you consider even in my niche (PPC, Analytics and the like) some of my videos get 10k views in a year. If I were to consistently – weekly, say – upload videos then I'd have a much better chance of driving views across my related videos and building a bigger, retained audience.
Secondly, I would put a promotion strategy in place that's robust and has a dedicated ad budget. Pushing videos across Facebook for example, doesn't cost a fortune. Buyer-beware: 3 second video views aren't a good metric, engagement and viewer retention is much, much better.
Even advertising on YouTube needn't be expensive, my retargeting audience for example costs pennies per video view.
Finally, don't have an intro/title sequence before your opening content. I tried them and they kill engagement.
In fact, I don't have a 'title' at all and my average video retention rate is 57% (past 50,000 video views). Which from what I understand, is pretty damn good!
Ed Leake – EdLeake.com
—
We have not been active in video marketing until recently.
For 2H 2017, we will be converting some of our popular articles into video content and use them to grow our brand "Web Hosting Secret Revealed (WHSR)" on social media.
For example, this is one of the videos we released in June 2017:
The 5 questions to ask a hosting company before you sign up

Looking for a web host? Here are 5 questions to ask before you sign up. To find and pick up the best web host, see our list of 50+ hosting reviews: http://www.webhostingsecretrevealed.net/hosting-reviews/For more hosting tips before you click "buy", read: http://www.webhostingsecretrevealed.net/choose-the-right-web-hosting/Sound track credit: Feeling Good http://www.purple-planet.com/upbeat/4593380163

Posted by Web Hosting Secret Revealed on Wednesday, June 21, 2017
Jerry Low – Web Hosting Secret Revealed (WHSR)
—
Video is extremely important. The #1 search engine is Google and the #2 is Youtube. Creating great videos and posting them on Youtube can lead to success on both of these search engines. For me I use videos for branding purposes. My goal with video is to showcase my knowledge and skills to build trust with my potential clients. From a SEO standpoint I use the videos to target keywords that help it the rank on both Google and Youtube. One trick you can use get more views for your videos is to target the most searched video topics. The find these topics do a search on Youtube where you start typing your industry related keyword, then see what Google suggests to you in its auto complete recommended searches. These recommended searches are determined based on the most commonly typed searches. Making your video about the suggested topics and titling it accordingly can be a fast and easily way to make your video go viral.
Allan Pollett – AllanPollett.com
—
Since I work a lot with businesses, consulting them and helping them grow and scale, I mostly use video to get more leads for my own business. I create webinars and online courses regularly, which cover the most pressing issues that businesses face nowadays, so that I can aid them in overcoming these obstacles. Plus, I'm also looking into incorporating more video on my blog and social media – particularly short educational videos.
Lilach Bullock – LilachBullock.com
—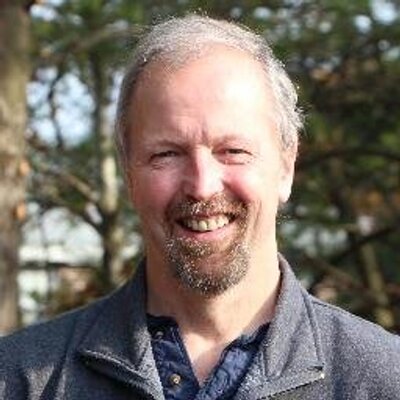 At Stone Temple, we make a major investment in video. Our Here's Why video series has become very well known in the digital marketing industry. To support it, we've built ours a complete green screen studio, with high quality video and audio equipment, and teleprompters. We also have a professional video producer work on the videos themselves, including integrating with special effects. Each video starts with a little skit as an intro, and all also have a short outro as well. In October of this year, we'll be on the keynote stage at State of Search in Dallas as well.
This has worked out very well for us. People we see at conferences, or meet online, frequently mention our videos to us, and many of them have a favorite skit that we've done. What makes this work is that the core content of each video is designed to answer a real digiatal marketing question that many people have. By educating our prospective audience, via using a high quality video experience, we gell that we've enhanced our reputation and visibility in the industry.
Be aware though, this has been a major investment! If you're going to take it one, make sure you're in a position to see it through, as it takes a lot of work to get the best results.
Eric Enge – StoneTemple.com
_
Online video is the future of content marketing. Youtube gives us the opportunity to present our brands in front of millions of people.
I am using Youtube as a video hosting platform. Traditional marketing is dying and that is the reason why content marketing is blooming.
This is the reason why there are so many how to videos online. People want to educate themselves and video are a great way to do this fast.
So here is my process:
Find keywords I want to rank on Youtube
Create an awesome video packed with actionable information without any fluff.
Promote my videos with free and paid advertising to give it a boost. This helps to get higher in Youtube search results and to get more views.
Danny Donchev – FortuneLords.com
—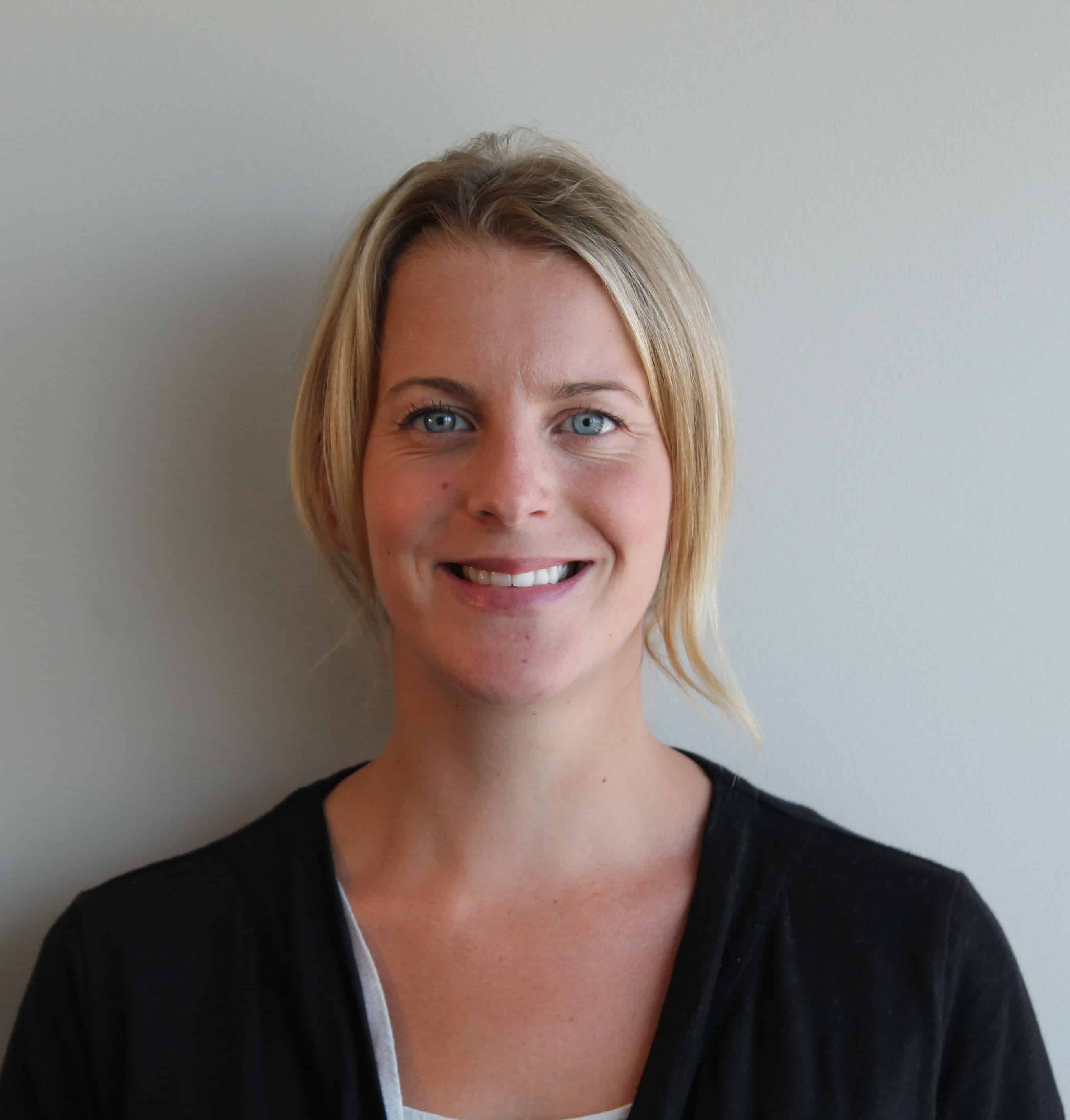 Right now, I'm not using many videos, but I plan to use it in conjunction with my guest blog posts moving forward in 2017. I think that they provide a whole lot of insight to an audience when you're talking about technical how to's. Most people would rather watch a short video explaining complex technicalities than read through a long convoluted article. I don't think that I will ever replace content with video exclusively, but I think anchoring video within content will be very useful and effective for increasing brand recognition.
Madeleine Taylor – ContentRefined.com
—

How to Get the Most Out of Online Video in 2017
As you can see, there are many different ways to create video content and increase traffic, leads and branding for your business. Now it's time to actually put these tips and working methods into action.
If you aren't actively using online video with your brand or business, there is no better time than right now. Click here to contact Animated Video and let us create an amazing online video campaign for your brand today.