Last Updated on April 13, 2022
You probably already know the effectiveness of animated video. You may already know that video that is included in email marketing campaigns lead to a 200-300% increase in conversions over other types of advertising. You may even know that 65% of corporate executives visit a vendor's website to look for videos that explain their partner's product line or other topics that relate to business.
But did you know that animated video is the type of video that is most likely to increase your engagement over any other kind of video?
Even business leaders prefer to see an animated explainer video over other forms of video content such as live action video, "talking head" video, or interview style video.
In this post, we will address ways to increase your engagement levels with customers and make your animation marketing strategy the best that it can be.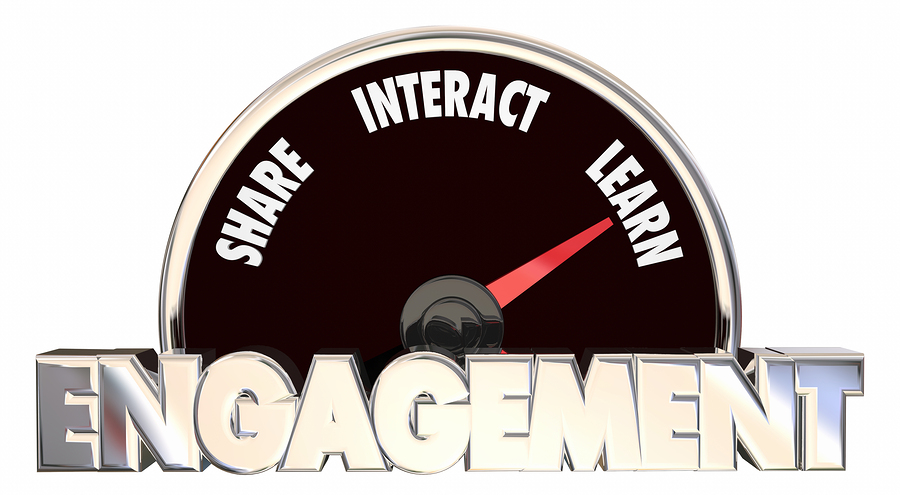 Deciding on Your Purpose
The first thing you need to do when creating an animated video is to decide on the purpose of your message. Just like any other idea you have for your business, you need to decide what the purpose is before creating your video. Once you have your purpose in mind, you will know where to start with your animated video production.Animated Video Productio
Some of the types of goals that you might have for an animated video include:
To introduce a new product– If you have a new product that you need to introduce, use an animated video to create hype for your product and increase interaction. You can show the product and then insert custom animations and company graphics around it to enhance the quality of your message.
To announce updates on your business– If you are talking to your B2B partners, vendors, or regular customers, you may want to use animation to create an engaging message to your audience. Use this form of video to get them to respond and make contact with you.
To explain a process– For training videos or videos that account for a process or technique, an animated video is a great way to do this.
Sales videos– If you want to create a sales video, you may want to consider using character animation or whiteboard videos. These types of videos are very effective in creating an engaging presentation.
Each of these types of videos is equally important depending on the particular purpose that you have in mind. A sales video will be done differently than an explainer video that is used to explain a process. If you are introducing a new product, you will want to focus more on the physical appearance of the product so that people will recognize it when they are shopping.
For B2B videos, you will want to focus on any updates that you have to announce about your business keeping in mind who your audience is in each case. Each video has a different purpose that is designed to address a different audience and a different need.
That's why it is important to outline the reasons for your animated video before you create it.

What is an explainer video?
One of the best uses of animated video is affordable explainer videos. An explainer video is a video that explains a process or a situation that you need people to know about. This type of video can be done with "talking head" video, but the animated video is much more useful to most viewers.
The key is to increase your engagement level with your intended audience. If you are creating a training video for your staff, for example, you will want to talk to them as though you were addressing them in your workplace. There is no need to change the way that you address them just for a video, but you could have an animated character that resembles you address them rather than recording yourself in a live action video.
Studies show that you increase the attention level and retention rate of your viewers when you create an animation instead of a live action video.
Whiteboard video, a unique kind of animation that is created using a whiteboard background and a hand that sketches out a storyline in "real time," is highly effective with sales presentations and also as an instructional type of video that people respond to well.
What is the appeal of whiteboard video?
One of the reasons that whiteboard animation ideas work so well is with sales or training presentations is that it resembles the traditional method that teachers often use in school to explain a topic. People are used to this format psychologically, and they can watch the sketch artist script out the storyline or explanation as they go.
This may increase the interest level of the viewer because they get the feeling that they are watching it in "real time," even though it was recorded in advance.

Character Animations
Another type of animation that will help you increase your engagement levels is character animation video. This type of animation involves creating characters to carry your message in an entertaining way. This can be achieved by using 2D or 3D character animation and can also involve the use of animated text and logos to increase engagement levels.
By using characters to talk to your target audience, you create an environment that is highly engaging and entertaining while also getting the information across that you need to communicate with your intended audience.
Which one is best for you?
All of these forms of animated video are effective depending on the audience that they are designed for and the way that they are created. The key to creating an effective animation for your business is to find what works best for you. If you have a professional design team that understands what works, they can consult with you and advise you as to what might be best for your concept.
For explainer videos, you can either create a character animation where you follow a script that is acted out by central characters or by using a whiteboard animation to explain the process.
This is totally up to you. The key is to be professional. One mistake many business owners make is that they decide to try to do it themselves with an online software or they hire it out to independent contractors. There is nothing wrong with independent contractors, and there are some great ones out there. But you need to go through many who are not as professional or skilled as others until you find one that will do the professional job you need for your business.

Who are we?
If you need a professional animated video created for your business, you can call on us. We are animatedvideo.com. Our name says it all. We focus on creating custom animations for businesses. No matter which type of video you need, we can do it for you and help you come up with a strategy to increase the level of engagement for your brand.
Contact the professionals at animatedvideo.com to learn more about how to create an engaging video that gets results!