Last Updated on April 13, 2022
Instagram and YouTube are both excellent platforms that help you to promote your brand and your ideas on a popular social media site. YouTube is both a social media site and a video platform for YouTube video marketing services, and it is operated by the power of Google's search engine. So this means that, when you post on YouTube, you'll get some visitors who come in through YouTube that you would not get otherwise. If you view your metrics on Google Analytics or using tools such as Statcounter.com, you'll see how many visitors are coming in directly to your site and how many are coming in from social media or other referral sites. This is important information to know as you plan your strategy to promote your website and other digital assets. One of the keys to success with media such as videos, photos, and podcasts is to find a way to go viral. So, in this post, we will discuss some video marketing tips and how you can focus on the Instagram and YouTube platforms to "go viral" with your content.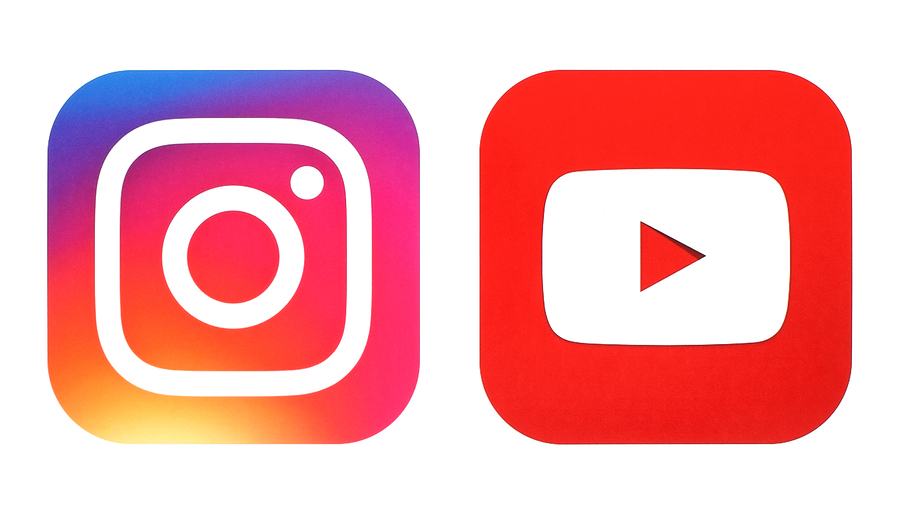 How to do YouTube marketing: What is "going viral?"
"Going viral" has different meanings for different people. But, most people agree that it is a video that has reached a large number of people (usually in the millions) in a very short time. "Going viral" means that a video has received at least 5 million views within a 3-7 day period (according to Adweek).
For many business owners, this seems like an impossible goal. But getting thousands of views is all you need to get attention and to secure a portion of the target audience.
How to Make Your Video Go Viral
To try to get a video to go viral, follow the following tips and then think of your ways to reach your target audience.
1. Speak directly to your audience and address their concerns.– Direct messages to your customers can go a long way toward showing people what you can do for them and converting them to your brand. You can do this with animation by having a character address your audience directly and talk about issues that resonate with your audience.
2. Use character animation to act out your message.– People love to be entertained. Even when your message is one that is about serious business topics, people like to see an interesting and entertaining video. By focusing on good information while doing it in a way that resonates with your target audience, you will win over more people for your brand.
3. Create motion graphics to accentuate your animations.– Motion graphics can be used to spruce up your animations and create a video that will stand out from the crowd. Remember that your competitors are creating video content, as well. To make your video go "viral," you'll need to create a video that is memorable and entertaining.
4. Focus on topics that interest your viewers.– It helps to do your research before you launch and create a video. Find out what is the most relevant to your viewers and focus on these topics. The more you can address the topics that matter to them, the more you'll get their attention.
5. Make it funny.– People love to laugh. If you can make your video comical and funny, you'll have a better chance of having your video go viral. Use funny animals or surprising stunts in your movie to grab and keep your audience's attention.
6. Incentivize your shares.– If you give people a reason to share your video content, you'll get more shares and views. It doesn't have to be anything expensive. But try creating an incentive such as a free eBook or another incentive to get people to share. The more shares you get, the more chance you have of reaching "viral" status.
How to make video go viral on Instagram?
Remember that, to make viral Instagram videos, you need around 5 million or more views in a few days. That's very difficult to achieve. If you happen to hit on something that everyone wants to hear, you might do it. But the key to success with your videos is not in whether you can go viral. It's just getting enough people in your niche area and industry to notice your content, share it with others, and decide to follow or connect with your brand.
The goal of a good video should not be just to get views. Instead, you should think about how to focus in on your segmented target audience that will have a sincere interest in your brand, your products, and your services, so that you will increase your following on social media and for your email marketing list.
If you can increase your loyal followers, you should start seeing an increase in conversions and brand loyalty, as well. And that is priceless.

Reach Out to Us
Do you need help knowing where to start with your animated video? There are many different types of animation that you can create using a variety of tools that are at your disposal. We've talked about some of these in other posts. Adobe Photoshop, Adobe Premiere, and some online tools can help you create a simple animated video that may help you increase your popularity with your videos and gain attention for your brand.
But, if you have an important message you need to get out there, you may want to hire a professional animated video design team like us to help! Animated video is what we do. We can create the following types of videos.
2D and 3D video– We can create 2D and 3D animations like you see in well-known cartoons. This type of animation allows you to create a storyline and tell your message like a movie or cartoon. This idea can get you more views due to the high level of interest you can generate with this type of video.
Whiteboard animation– Whiteboard animation allows you to present a presentation that appears to be in "real time." The interest level of these types of animated video is very high, and it may increase your chances of going viral.
Motion graphics– Motion graphics are animated graphics that can be superimposed on your previously rendered animated video or used in isolation. This gives you another option so that you can bring in static graphics in an animated environment to improve the quality of the video and message.
Getting Started with your video with the best video marketing company
Once you have an idea of what you want to say in your video, get your ideas together and contact us at animatedvideo.com. We can create a professional video for your brand. It may go viral. Or it may not. But once you have a great video, anything can happen.
Get a free quote on our website, and we'll get started with your animated video today. Remember that the first step in getting your message out to the world is to have a great video to start with. Whether you want a whiteboard animation, story animation, or other types of video, we can help. See us at animatedvideo.com, and we'll get your professional animated video started for you tomorrow.
Remember, you don't have to get 5 million views. Just get a few thousand who want to do business with you, and it will help you make your mark in the world.