Last Updated on April 13, 2022
Video marketing is alive and well in 2018. More website owners and eCommerce business managers are realizing the power of video in marketing and they are using it as their primary method of advertising on the web.I n this post, we will look at some recent video marketing stats.
By the video marketing definition, it is the process of  using video to promote or market your brand, product or service. A strong marketing campaign incorporates video into the mix.
Traditional advertising on network television has been replaced with free video marketing strategies for YouTube, websites, and blogs. It is amazing just how far we've come in terms of online advertising today and business owners can tap into this goldmine by creating a video for their brand with minimal effort.
In this post, we'll take a look at 10 of the most recent industry stats that you should see so that you can plan how you will use video to promote your brand.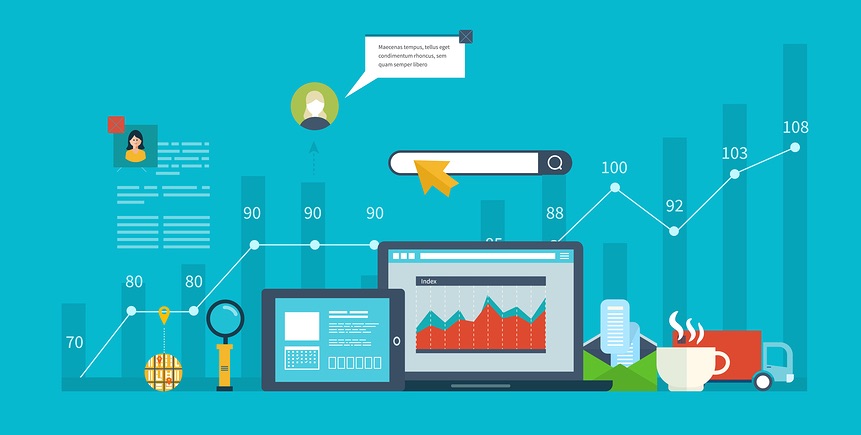 Industry Stats on Video Marketing
Mark Twain once stated that there were three times of information: "Lies, damn lies, and statistics." While it's understandable that he felt that way given the way that people do sometimes use statistics in their favor, despite the truth, they are helpful when trying to figure out how to best use the tools that are available to you as an eCommerce owner.
The following statistics are interesting and deserve a second glance when thinking about video and how it fits in with your website and brand.
1. 82% of Twitter users watch video content on Twitter– This statistic shows the importance of connecting social media outlets with your video content. Not only does it illustrate how many people are on Twitter but it also emphasizes the need to appeal to Twitter users with your video content. 82% is a large portion of the Twitter population (around 269 million people) so you cannot afford to miss this important segment of the population.
2. YouTube has over a billion users, almost one-third of total internet users.– This statistic shows how powerful YouTube is and how many users are on this platform, which is also owned by Google. The fact that YouTube is owned by Google, the number one search engine, also shows how powerful video marketing YouTube can be to promote your videos.
3. 45% of people watch more than an hour of Facebook or YouTube videos a week.–.– This is almost half of the general population who are online. This statistic is amazing when you think about how much time they are spending on video through the Facebook or YouTube platforms. This should remind business owners how important video marketing online is to get your video content on Facebook as well as YouTube. You can get new views and customers through YouTube's unique search engine that is powered by Google. Facebook video ads can also be a powerful tool to maximize your reach on this powerful platform.
4. More than 500 million hours of videos are watched on YouTube each day.– Think about how much time this is. Of course, it takes into account the millions of viewers. But consider how many different types of devices they are watching video on, as well. This means you need to create video content that is not only excellent in quality but that will work on all of the various types of devices that people use to access it.
5. More video content is uploaded in 30 days than the major U.S. television networks have created in 30 years.– This is an astounding statistic when you think about 30 years of television commercials. We were all bombarded with them growing up and we sometimes thought the commercials would never end. But in one month, people upload more video content than in three decades of TV history.

6. Over half of video content is viewed on mobile.– This statistic reminds us that at least half of the potential audience is on mobile. This figure will only grow in the future, so it is critical that business owners make sure their videos can be viewed on mobile devices. This involves making your content responsive and mobile-friendly, as well as focusing on the needs of mobile customers. They want to be able to find what they want quickly, as well as to navigate your site without a fuss and check out quickly.
7. 51% of marketing professionals worldwide name video as the type of content with the best ROI.– The world of marketing has changed from the world of analog tv broadcasting to online on-demand and "live" content. Marketers saw this trend years ago and they recognize video as the best type of content that businesses can use to increase their ROI. Increasing your return on investment is the most important thing you should do to keep your costs down while increasing your revenue.
8. By 2017, online video will account for 74% of all online traffic.– This statistic published by Insivia, predicted that, by this year (2017), almost 3/4 of all online traffic would be attributed to online video. This means that most of your target audience (as well as the general population), are online looking for video content.
If you don't have video online where your target audience can find it, your competition may get to them first.
9. 54% of senior executives share work related videos with colleagues weekly. (Tubular Insights)– The fact that over half of all senior executives shared video with their business partners each week is reason enough to create video content. Even if you are not using video as a medium to increase your revenue and leads, you need it to appeal to your B2B partners who may be looking for ways to increase their own revenue or projects.
10. Using the word 'video' in an email subject line boosts the open rates by 19% (Syndacast).– Syndacast reported recently that by using the word, "video," you will increase your open rate by almost 20%. This statistic reminds site owners that you should make sure and include the word, "video" in email marketing campaigns and make sure you have a good video for them to view when they open your email.

How to make a marketing video: In a Nutshell
Summarizing the statistics, we see that in 2017 there is and there will continue to be a sharp increase in video views from both consumers and executives. Video is the most searched for type of content on the web and it appears in a multiplicity of channels and platforms.
Another important fact is that people view the video on a variety of devices and gadgets. So it's important that your video is both user-friendly for mobile users and produced in the highest quality possible without speed lags.
If you need help producing a video for your business, let us know. We create stunning, professionally animated video such as whiteboard videos, character animation, and motion graphics. We can create a custom-made video that will amaze and delight your viewers.
Animatedvideo.com is your one-stop source for professionally created animated video. When you want to truly reach the customers who are searching for your video content, let us create your animated video for you. Take a look at our online professional portfolio, then fill out our online contact form and we'll get back to you.
Animated Video is what we do. That's why our website is animatedvideo.com. See us today to learn more.
(Source: Statistics furnished by WordStream, Insivia, and other third-party sources).