Last Updated on April 13, 2022
Do you have a great video on YouTube that you want to promote? How about making it go viral? Corporations, individual small business owners, musicians, and artists all have a common goal: a video that goes viral. But often they don't have a clue as to how to make this dream a reality. It's easy to post a video and upload it to YouTube. But where do you go from there? The following viral marketing techniques may help you to get started creating a viral video campaign on YouTube, or at least increasing your current reach so that you are getting your content in front of more people who may appreciate your offerings.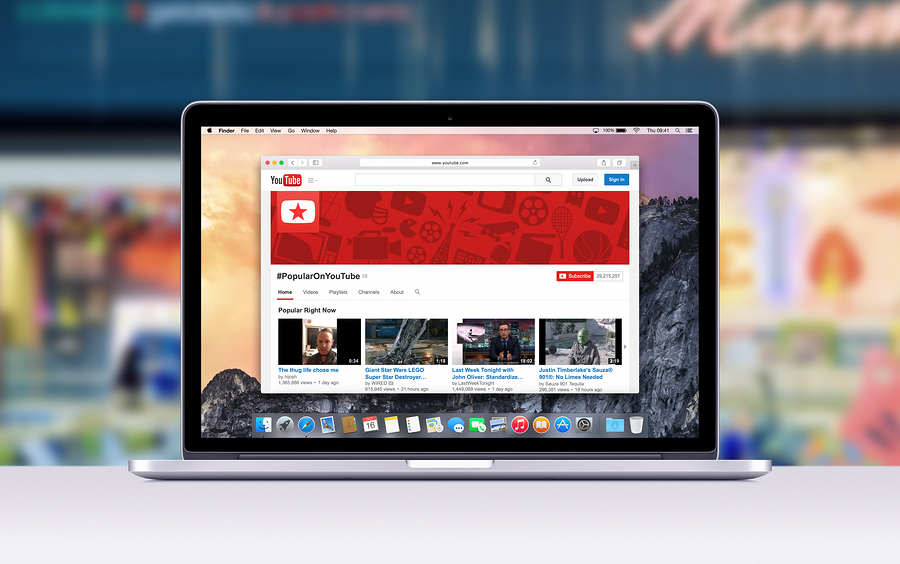 7 Steps to Creating a Video that May Go Viral
When we talk about the viral video, we are referring to any video that rapidly spreads in popularity on the internet quickly and efficiently. (Techopedia.com)
Others view a viral video as any video that reaches over 5 million views in the course of 3-7 days. (Adweek.com)
Whatever your definition of "viral," it's a video that has a unique flare that sparks a huge interest with the online community so that its popularity soars in a relatively short period.
The following viral video marketing strategies may help you achieve some level of "viral" reach if you think about how to apply them for successful viral marketing campaigns.
1. Start with a winning video– Whenever you are planning to make a video go viral, you must first have a great video! No matter what your message or how good your products are people, don't respond well to bad video. Granted, there are plenty of amateur videos out there, but the general public does not respect them and considered unprofessional. This may be okay for tech gamers and college students who are just playing around. But for a business owner who wants to establish their brand, it's a self-defeating move to create a mediocre video.
So start with great viral marketing campaigns, define what you want to say in your video content, and create your video. If you do not have the equipment to create a video, you can hire a professional video expert. There are plenty of these online to choose from. But if you're a brand that wants to create a web presence based on your content, you need professional help with your video project.
2. Consider animation– the Animated video is the most popular type of video content used by online companies to launch an idea or concept to the world. Animation appeals to people on many levels so using animated video may increase your engagement levels and level of memory of your message and increase the possibility of your video going viral. (Sparkol.com)
3. Create whiteboard videos for sales presentations– Whiteboard videos are a special type of animation that is highly effective in creating sales presentations. It uses the technology of drawing and animation to create a presentation that seems to be "live."
People respond to whiteboard animation well when it is done professionally by animation specialists. You can find online software that will let you create these types of presentations, but nothing can replace the creative design artists that know how to capture your content in the most professional way.

4. Focus on your description– Using keywords in your description and meta tags is also an important strategy if you want to increase your chances of creating a viral video campaign. If you are not getting the kind of action on your video that you want to get, go back to your YouTube description and look at how you have described what is going on in the video.
Do the words you have used inspire interest in the content or could they use some sprucing up? Did you know that you can also include hot links within your video descriptions? You should also try linking to other videos that you have done within the video description space on YouTube. This type of cross-promotion of your video content will serve to improve the traffic count on not only your main video but your other videos, as well.
Don't forget the keywords in the meta description at the bottom of the YouTube description page. This is essential to get the attention of the search engines (especially Google), to match up relevant search results with your video content.
5. Use Facebook ads to promote your videos– Facebook ads can contribute to your success in creating more engaging video campaigns. You pay based on the interactions you get which mean that you are only paying for what you get and this reduces waste in your ROI. Facebook ads can include links to your YouTube videos, and you can get people to click on your YouTube link to promote your content on social media.
6. Use metrics tools– If you want to produce a viral video, you need to keep up with the metrics. Metrics refers to the performance of your video content according to analytical tools. Some examples of metrics tools are Google Analytics, Kissmetrics, and Crazyegg, to name a few. Some of these tools are free while others are a premium service.
How to go viral on YouTube?
YouTube has its analytics engine as well, and this can serve to give you some information on how your video is faring. However, if you want robust analytics, you should tie your account to Google Analytics so that Google can keep track of its performance for you.
Google Analytics is always improving their analytics capability, and they use cutting-edge smart technology to monitor your pages and videos.
Once you know how your video is doing, you can make subtle changes here and there and perform experiments to see how you can increase the response time and engagement rate of your video content.
7. Think different.– Sometimes, Apple's logo is the best advice of all. "Think Different" means to think outside the box for ways that you can improve on something and make it better than what you (or your competitors) are currently doing. Don't put limits on your thinking and try to see it from the searcher's viewpoint.
Consider ways that you can promote your video that has not been done before. Send out video links in your email campaigns or use a social posting service that posts to multiple social media at the same times such as Hootsuite to help you increase your potential reach.

How Animated Video Boosts Your YouTube Marketing Efforts
If you need help creating your animated video or if you want to know how to create content that has the potential to reach millions of viewers, start with animatedvideo.com. We are a professional animated video design team that understands how to make video work for your brand and use sites like YouTube to boost your brand to astronomical levels.
Create stunning content and keep building it. Then post it on YouTube and apply some of the techniques mentioned in this post. Who knows? Your business could end up being the next company to have a video go viral.
So think about what you want to say to the world. And make it right.