Last Updated on April 13, 2022
Video marketing is an essential part of your marketing plan. You need to use video in carefully planned ways to reach your goals for your business. Social media is also any important part of your marketing plan, and you should utilize the power of social media platforms and connections to boost your brand.
The key is originality and customization. You need to create a powerful video marketing message that your competition is not doing so that you will stand out from the crowd. It's not enough to be one of the crowd if you're trying to build a brand. You need to be the best, the only solution for your client's needs.
With that in mind, how can you combine the power of video and the power of social media to give you the results you need? One thing you can do is to plan your strategy carefully to put your video on specific social media networks.
So once you do that, and you have your plan, which social media platforms should you focus on? In this post, we take a look at five of the most important social media platforms out there so that you can plan to put your video on these immediately.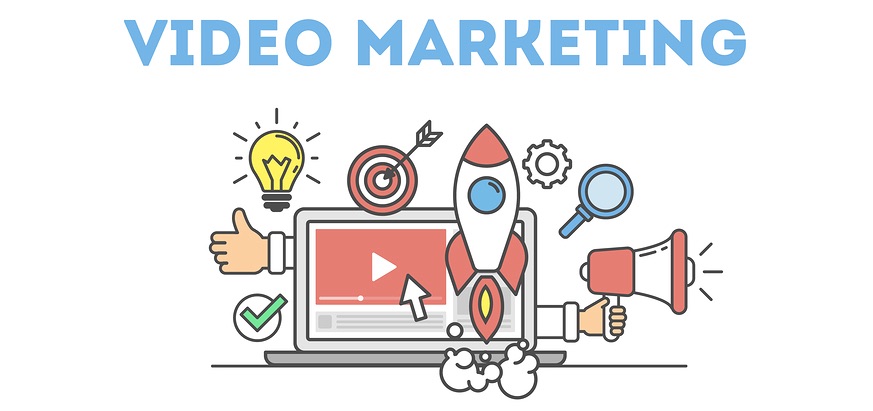 Facebook
Facebook.com is the most popular social media platform to date due to its sheer numbers and the potential for impact for your brand. Facebook not only has over 1.78 million users but they also have multiple tools that can help you focus your message for your intended audience.
With customized ads, pay-per-click advertising, and multimedia integration, you can make a major impact on your intended audience with video on Facebook that you may not be able to do anywhere else. For example, let's say you have a new product that you want to show people through an explainer video. You can create an animated explainer video that lets you explain a process or various aspects of the product to your viewers then put it on Facebook to share with millions of others.
Even if you only have 500 followers or friends, the impact that a video can have on a shareable platform like Facebook can make a huge difference in your conversion rate.
Twitter
Twitter is a more simplistic social media platform that allows you to tweet out simple one or two-liners for all of your followers to see in one blast. Twitter recently also developed a video platform aspect that allows you to create video business cards as well as sophisticated video ads that are compelling to your users.
Instagram
Instagram is another important social media outlet that you cannot afford to miss. Instagram, while it doesn't share the vast popularity of Twitter and Facebook, allows you to focus on pictures and video within your Instagram account. You can add followers quickly and follow back, much like on Twitter and Facebook and post video and photos with just a few simple clicks.
Because Instagram is more focused on photos and videos, people are looking for that kind of material on the platform which makes it a great one to be on is you are trying to attract people with your media.
By creating a great video and having photos uploaded that showcase or explain your products and services, add-ons to your business, and new features, you'll keep your primary targeted audience in the know at all times regarding your business and brand.
Pinterest
Do you have a picture or an idea you want to share with thousands of potential viewers? Pinterest might be a good place to put it. While Pinterest does not focus on video, choosing instead to focus on photo pins of smaller sizes, it's a quick and dirty way to show off your best ideas to customers and give them ideas on how to use your products.
With Pinterest, you have to consider how the audience thinks to maximize your impact. They go to Pinterest for ideas for things such as weddings or upcoming events. They are often looking for ideas that they can use to decorate their homes for the holidays, create interesting online photo collections, or share cute pics of animals with their friends.
Since Pinterest is also shared with your Facebook audience by suggesting friends who are on your Facebook list, it is more versatile than some of the other platforms. Of course, you can always include any and all of the major social media platforms as buttons that people can connect to on your site to encourage shares.
YouTube!
In our search for the five most important social media networks and platforms to share with you that you need your videos on, we almost forgot the most obvious! YouTube, which now boasts over one billion viewers worldwide, offers both a search engine and a video platform on which to house your video.
In addition to the obvious benefits of being able to pull in traffic from YouTube's powerful search engine, it also gives you several tools such as online editing capabilities and extra perks that draw your potential audience to your product or service.
Also, YouTube is at the heart of driving video conversions because it allows you to easily embed and share your video with thousands or even millions of potential clients and customers who want what you are selling. Just take a look at some of the most popular channels on YouTube and imagine the type of exposure you could be seeing if you built a following of your own.
By using YouTube's onboard search word tactics and descriptions, royalty-free music, and much more, you can have a great customized video on the most popular video social media platform there is and share and integrated it on any other platform as well.
Bringing it All Together
In the end, it's all about integration. All of these social media platforms are beneficial in their way. They all have their special features that will add depths and value to your brand.
But it all stars with a great video. By first creating a great video that will bring value to your brand and then by integrating the various platforms together and making it easily shareable, you put yourself head-and-shoulders above the crowd and create a sense of value that is hard to do any other way.
This, combined with a very good idea can bring you closer to your dream of combining the power of video marketing and social media together and making your impact on the world.
I remember once I was planning to create a video for YouTube and I told my brother-in-law that I was going to buy a million views to hear the message. His reply was, "What are going to say to them?" And that set me thinking. First, I wouldn't buy views because that's looked at as "black hat." But if you do market to a million people, it better be something good. Will you be able to capture their attention much in the way someone like Steve Jobs did when he said, "What we've created is going to completely revolutionize the entire music industry." That's the kind of impact you need.
We can help. We are AnimatedVideo.com, and we specialize in creating customized video for your brand. Our team of highly professional technicians, artists, and video producers will get together with you to find out what you want. Then we'll get together and create the best-animated video for your brand to share with the world.
Now that you know where to put it let us create the video that can set the world and your business on fire! Visit us today at animatedvideo.com, check out our online portfolio, and get ready to share your message with the world.