Last Updated on April 13, 2022
If you want to create an engaging animated video, you need well-written animation script for more effective results.
Animated Video is one of the most preferred and updated marketing strategies to capture the attention of your target audience. When you have something significant and something new to tell your audience – for e.g. about your brand or the launch of a new product/service, you must choose an animated video as ultimate enticing tool.
In this era when the video plays a crucial role in reaching to a wide network of clients, every business must use animated videos as a promotional tool.
An animated video has various genres-
Explainer Video
Educational Video
Instructional Video
Informative Video
Promotional Video
In addition to that, different styles and techniques-
Traditional animation
2D Vector-based animation
3D computer animation
Motion graphics
Stop motion
Although, scripts for each of the genres and techniques have similar formats, yet the tone of narration changes depending on the requirement. Hence, for the scriptwriter, the initial step is to understand the business requirement and then develop a unique and original script. Writing an animation script becomes easy when you find out what your audience wants.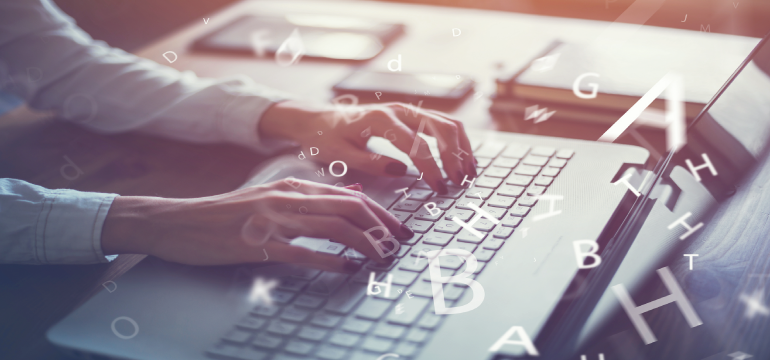 Let's take a look at 'what is script writing?'
A script or screenplay is the arrangement of texts which essentially depicts the video story in written form. Screenwriting for animation is vital because these pieces of writing narrate the dialogues of the characters, their movement, actions and their expression so that a smooth flow of your animation video becomes live.
Here are 7 Key Takeaways for writing a successful animation script for your business. Read along and find out how to write a script.
1. Narrate a story with human interest
A useful script is the one that is written encompassing human interest. As a scriptwriter you must narrate the story from the beginning till the end with an element of emotion in it. People connect to those stories that are close to their heart, what they experience on a daily basis and how they react in certain situations. Hence your animation script writing should weave every bit of human feelings.
2. Follow a specific structure to maintain the flow
An animation script format should have a particular structure for a smooth progression of the video. A proper and systematic arrangement enables you to present the best of the story. Develop an animation script template that has answers to the questions of the 5 Ws (what, where, why, who, when) and 1H (how).
Your explainer video script will be engaging when you craft your story with two basic principles: problem-solution or process overview.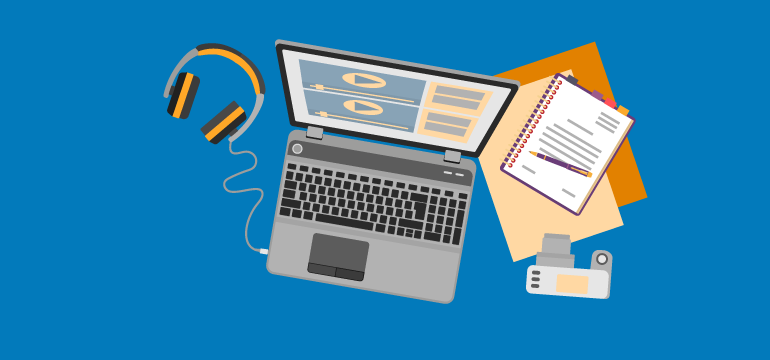 This structure is mainly based on three parts-: a beginning, a middle and a conclusion:
Problem-Solution: Build a story initially by showcasing a problem and then by providing the solution on the same. Write the story by showing how your offered company product/service can make your audience's life easier. Make the issue clear and identifiable, then bend the story and make a natural transition to the solution.
Experts suggest: First focus time on the problem than the solution. Entertain the audience but at the same time show them how excellent is your product or service.
Process Overview: While writing a script outline include a service overview or a product how-to. These narratives would guide your audience about your product and service. While writing the process overview, be proactive – predict viewer's questions and answer them. This way you would be able to create a practical script to grab audience attention.
3. Write your script in an inverted pyramid style
Put the most essential and important message first. In any marketing video, you only have first 30 seconds to impress your audience. Hence take advantage of the situation and write your note in one single sentence. This written format would help the video makers create an engaging video and tell the audience why they should pay attention.

4. Insert fun element
People watch a video mainly for two reasons – to get information and to get entertained. One of the essential script writing tips is to insert a fun element into your explainer videos. Videos are marketing tools; it's vital to capture people's attention while selling a product. The secret of attracting viewers attention is to provide them with something that interests them. When you write a script introduce humor, make the story entertaining and refreshing.
Bettina Hein, the co-author of Video Marketing for Dummies, says that when we include both information and humor in a video it becomes the most successful piece.
5. Include 'Call To Action'
Your animation script will be complete when you include the 'call to action' in it. In any marketing video, encouraging your audience to take a specific course of action is a normal practice. A clear and appealing call to action will make your audience react immediately.
Videos represent your brand identity your audience will be motivated only when you can establish your trust and influence your target audience. Hence besides creating videos you should also look into other branding and design elements.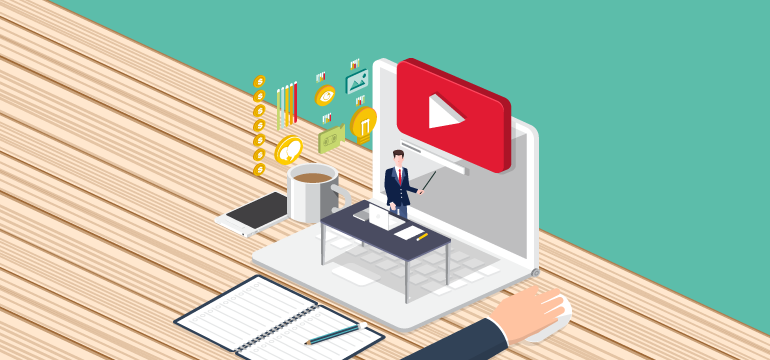 6. Keep the script short and crisp
One of the proven script writing techniques is to keep the story concise and crisp. Nowadays, people have a shorter attention span; they want more information in less time. Hence, don't lengthen your story too much. Write the script depicting only the essential information you want to deliver. Your audience will start leaving if they find the video unnecessarily lengthy and tedious. The perfect length of an explainer video should be till four minutes only.
7. Voice-over plays a significant role
Writing a script involves two essential sections- a) voice-over and b) visuals. Besides drafting for scenes also put equal emphasis on the voice – over part. Voice-over complements the visuals, hence, format it in a direct explanatory method. A creative background voice-over is ideal to explain your product efficiently. There is a universal method of writing the voice over – begin by introducing your core message, break your message into small parts and further explain each point in detail. While concluding, run across the key points again and finally complete it with the compelling call to action.

A well-developed video enables businesses to stand out and become winners in the competitive world. If you want to make a difference with engaging videos, you need expert guidance. Visit Animatedvideo.com and get introduced to a world of best professional animators. With the advanced technology and production skills of the video producers here, witness success in a jiffy.
Final Key Takeaway
Writing a script is like writing a story, it has two main purpose – enabling the video producers understand each step of the video while making the piece and secondly to inform and educate your target customers and existing customers. When you follow the rules and methods of writing a script strategically then you can provide an all-comprehensive recipe to both your targets – the video producer and the audience.