Last Updated on April 13, 2022
What is an explainer video? Why is it important for business? Explainer videos for business are the best tools for engaging the visitors of your business' official website. Such videos are also crucial to convey messages to the audience about the advantages of availing your company's services and products.
Training and consulting experts Nielsen Research says,
The average user spends about 10-20 seconds on a site if there is no compelling reason to stay longer. 
The first ten seconds of explainer videos are crucial for telling viewers the reason(s) for continuing to watch it by laying out your brand's value proposition.
In just a few minutes, you simply cannot risk to put your reliance on the text only to get the audience's attention, graphic & animation are indeed an essential element for that job.
There is no better tool to show the line of difference that you have from your competitors than an explainer video. Why? Because audience today has a shorter span of attention and through a 60-second video incorporated with incredible graphics and eye-catching animation, you will be able to sell them what they want!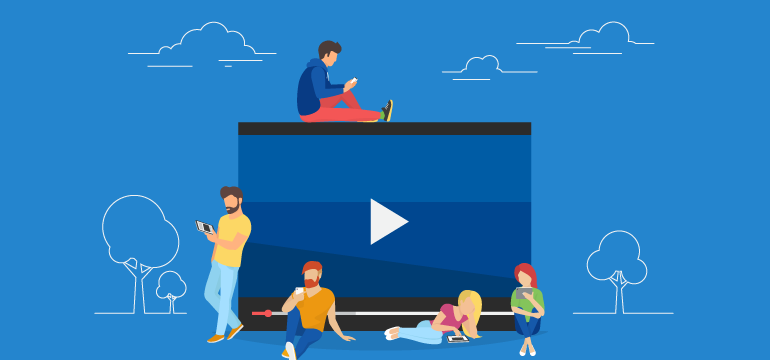 How does an explainer video production work wonder? Some stats to look for-
Only 20% of people remember the information they read and only 10% remember what they heard
Visual information is processed 60,000 times faster than text
Visual aids were found to be 43% more persuasive than unaided presentations
With video, 1.6x more viewers make purchase decision
96% of the customers believe that a product video help them to make a purchase decision
58% of the consumers are ready to trust the companies providing videos about their products
52% of the marketing experts choose video among other types of content as having the best ROI
Social videos are shared more than text and images combined, 1200% more times to be exact
and explaining the figures:
Explainer videos can clearly articulate the business' product or service that it is representing in just a minute or two.
Video allows the viewers to extract more information in just a jiffy when compared to the time taken for reading anything.
Secondly, explainer videos incorporate both visual as well as audio communication that enhances the perception of the people on that brand.
Explainer videos build brand awareness and generate trust of the audience in the company. A high quality video is aligned with the brand's personality, values, aesthetics and cultural guidelines.
Explainer videos are created platform-friendly; i.e. they can be posted on any digital media channels, targeting customers across the internet.Plus yes, they are mobile-friendly as well.

Need more? Here are some video trends to substantiate the concept:
By 2019 video will make up to 80% of all traffic compared to 67% in 2014 (Cisco in its VNI Global IP Traffic and Service Adoption)
70% of all digital video viewers will be watching on a tablet in 2018
58% of top performing companies have adopted market automation, making videos smarter
3 out of 4 brand experts and ad agency executives said they expect original digital video programming to be as important as TV programming within the next 3 to 5 years.
With the completion rate of 90%, interactive video is poised to become the single most powerful tool, companies have to communicate with customers and demonstrate true ROI to the Higher-UPS (Source)
So, why Animated explainer videos then?
Here are some benefits of explainer videos that are formed with animated effects:
Animated explainer videos are perfect for businesses who find it difficult to pitch and sell a product through other type of videos or other kinds of promotional methods. Studies have shown that it is very much impossible to gather a higher traffic growth unless the marketing video is animated. With the power of animation, any complex information can be visualized.
Lively characters coupled with eye-catching cartoons strike the intent and the emotions of the users and create an atmosphere of engagement. An addition of emotional component with rational argument enhance the desired effect of germinating attention. It becomes easier for the audience to follow the story line. Information stick to the memory more.
Animated explainer videos can never be bound by the script. The possibilities are endless. Here, the characters (even texts) can fly, sing, dance and stand in front of you in costumes. And when they are backed by incredible storylines, then you can expect a higher rate of lead generation.
Video explainers are affordable. Businesses can save a lot of time, money and resources just by putting texts and graphical elements into work and injecting the entertainment factor for grasping the audiences' interests.
Animated explainer videos are wonderful tools for increasing the business to business (B2B) sales. The medium is highly effective when it is utilized well by the private entities and companies (yes, I'm hinting at the investment).
There is a great boom in the production of web videos since it has increased the rate of internet searches on products that are spoken about through videos. A lot of companies have been able to see an incredible rise in their sales by creating and posting animated explainer videos.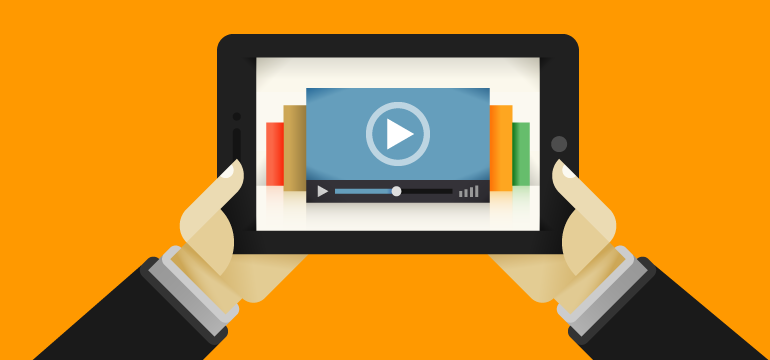 Explainer videos are easier to communicate and convey the most complicated information in the simplest form. They also create memorable images and appeal the audience at the emotional level. They are practical, relevant and the audience can definitely find solutions to their issues. As for the businesses, they can experience:
Increased rate of click-through
Increase in customer engagement
A higher search engine ranking
Optimized rates of increase in leads
Increase in conversion rates
Increased sales
Reduce in number of consultations
Get a clearer picture with claims and facts…
With an explainer video, a business will have two (basic) goals:
Increased rate of conversion
More generation of sales
Forbes, in a recent study, came with some amazing figures on how video drives the executives down the purchase path. Here are those statistics:
After watching an explainer video:
39% executives called a vendor (after watching a work-related online video)
42% made a business-related purchase
53% conducted research for a product for more information
65% Visited a Vendor's website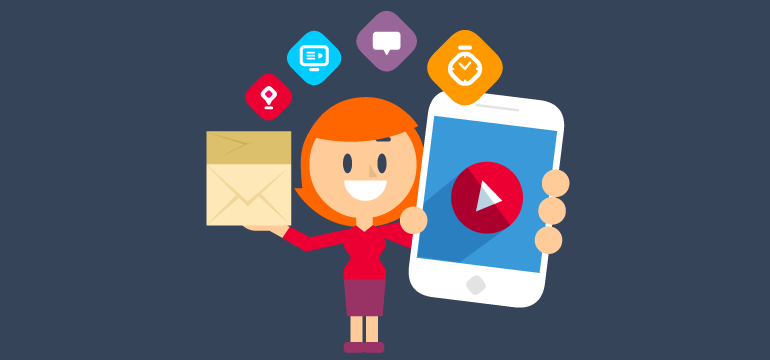 Case studies & success stories for more confidence
1. Dropbox
Dropbox's success story is considered as one of the most successful ones. The brand welcomed unimaginable amount of success as a startup with the use of explainer video.
The brand was founded in the year 2010 and it reached 100 million users from zero in just a short span of 5 years.
How?
They used an effective viral campaign and the most simplified landing page design which had an animated explainer video at the bottom, with a download button.
The effect?
The video was viewed 750,000 times in just 1 month.
Dropbox increased its conversions by 10%.
Converted nearly 1 million visitors into registered users.
2. Rypple
Rypple or workproject.com placed an animation video on its home page. The result? It increased conversions by 20%.

To wrap up
If you want to make any of your products successful or to protrude your brand reach, make a wise choice of employing explainer videos for your business goals. The tool can never go wrong. Today, getting an animated video created for your business has become unbelievably easy. You just have to find the right tool or seek the right person to meet your creative requirements.
Animated Video, the final curtain for all your video marketing needs
Need an explainer marketing video for your business as well? Have faith in us, the Animated Video. Our custom made explainer video animation services sit perfectly with the professional requirements of all kinds of businesses. Want to create a niche on social media? Want a perfect video for your website's landing page? Want an explainer video for your business' products and services? We have it all. Tell us what you need and we'll get it done ASAP, so that you get to achieve your business goals faster.