Last Updated on April 13, 2022
"Video" is one of the most often searched terms on the web today! With the increased numbers of people using mobile devices, this doesn't seem to be changing much. If anything, it is only becoming more prevalent. Mobile users love the video. It is estimated that more than half of all YouTube views come from mobile devices. So this shows the importance of making sure you have a good video that is friendly to mobile devices and that you are actively working on ways to rank videos higher on Google and YouTube.
If you produce video content for your website, there are some things that you need to be conscious of regarding the promoting of your video content. First, you need to make sure that your video is a platform that can draw attention to your video message. Placing your video on social media is a good start to getting your content noticed.
Your website should serve as the main platform for your video content as well. It is a good idea to place one of your main videos in the center of your main website so that it is the first thing people see when they come to your site.
But you need to focus on more than your social media platform and your website if you want to improve your video ranking. You should also work on improving the ranking of your YouTube URL as well.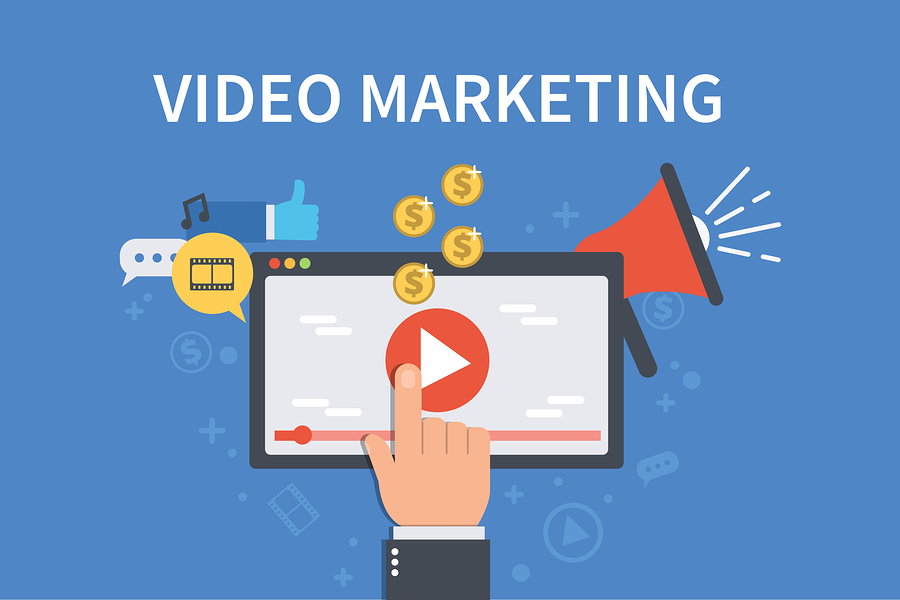 The Advantages of Using YouTube for your Video Platform
It's good to keep in mind the benefits of hosting your video content on YouTube. First, it is the most popular video platform online. With over a billion users, YouTube is the best platform to house your video content for some reasons.
YouTube is also listed as the second most popular website in the world according to Alexa, one of the most important ranking sites. It is considered both a search engine and a video platform, making it improve your visibility in a variety of ways.
When you focus on promoting your videos individually on YouTube as well as on your websites and social media, you will vastly improve your ranking ability. Remember that the target that you want to achieve should be to rank both on YouTube and in Google. Since Google owns YouTube, by focusing on YouTube, it should not be very difficult to achieve this.
How to rank YouTube videos fast
Each YouTube video has its customized URL, so it's a good idea to focus on each one separately for the best results. There are some other ways to increase your seo for YouTube channel rankings as well. Some of the best ideas are listed below.
1. Market each individual video as often as you can.– To get the best results from your video marketing efforts, you need to start thinking of each video as a unique site that you need to market individually. You may have several different videos within your YouTube channel, but none of them will ever get the attention they need to improve their rank if you don't market them individually. Some companies create various products and host a different video and have a dedicated page for each project. This way, searches will bring up that page just for a particular product along with the video that is housed on that page. Additionally, each video is also ranked separately under "videos" within Google's video search results. This will help improve the popularity of both the video and the website.
2. Cross-promote videos by sharing links between your video content.– One way to improve the rankings of your individual videos is to cross-promote them. Place links to your videos within the body or description of your other videos to improve rankings of both of them. Just make sure there is relevant reason for you to cross-promote the two videos. Google penalizes sites that attempt to cross-promote irrelevant videos or websites. This method is currently being used by many of the most popular accounts on YouTube to cross promote their own content.
3. Cross-promote with relevant websites in your industry.– Another way to increase ranking is to carry the cross-promotional idea further by having your friends in your industry trade links with you. Again, make sure your content is related to your friend's content in some legitimate way. Linking just for the sake of getting rank increases and traffic is considered a black hat technique. Make sure you provide value to your viewers.
4. Create a video series.– Do you have one video you are promoting? Why not expand on the idea in your video by adding more videos? Creating a video series can add to the interest level of your followers and your target audience and increase your rankings.
5. Place your video in your blogs.– Video works best when you combine it with some text that gives more details for the reader. You can use your blog to promote a product and include a video within your blog post to increase responses. Statistics show that 65% of people who see a corresponding video with your blog post will act on the video shortly after watching it.
6. Use targeted keywords in your video descriptions, titles, and meta tags.– Using specific keywords within your video descriptions will increase your rankings, as well. Make sure that you use the powerful keywords in your titles and meta tags as well. Search engines will pick up on these keywords and help you increase your rankings.
7. Use Google's mobile-friendly tool to increase your rankings with mobile users and Google's search engine. You can use this tool free of charge, and it does a thorough analysis of what you need to do to improve on your mobile site capabilities. It will also improve your ranking once Google's web bots start scouring the web and find your newly developed site. It's well worth the effort to spend some time developing the mobile capabilities of your site if you want to go up in the rankings.

Rank YouTube video on first page of Google in minutes: In a nutshell
In a nutshell, the best thing you can do to improve your ranking with Google and to get your videos higher on YouTube is to follow these tips and to constantly monitor your site to find little ways to increase your ranking and traffic.
If you want to improve your conversions, you need to find a way to improve your video rankings. Video is one of the most popularly searched words nowadays online. So you can understand why it is no important to spend some extra time with your video content to make sure you improve the ranking of your videos.
How We Can Help
If you need help either creating or promoting your video, that's where we come in. Animatedvideo.com specializes in creating custom video content that gets noticed online for your business. Get your message out there where it belongs by following our tips and then contact us to find out how we can create a custom animated video that will draw a crowd and keep them coming back.
For more information on what we do, visit us at animatedvideo.com. Because to rank a video, you first have to have a video, right?