Last Updated on April 13, 2022
Are you happy with the results you get with your YouTube videos? Are people banging down your doors wanting to subscribe to your channel? Do you have enough subscribers to make you feel you are moving your content in the right direction for your brand? Can one ever have enough subscribers? In this post, we will discuss some of the best tips for increasing YouTube video views and also how to get views on YouTube fast.
James Wedmore is the founder and CEO of Video Traffic Academy. He is known for helping fellow YouTubers create a larger audience for themselves and get more subscribers, as well as video views on YouTube. This is important if you want to make a serious impact on your website and video traffic.
YouTube has billions of views per day of people searching for specific video content on certain topics. You need to know this information to increase your video marketing efforts and start seeing some real results.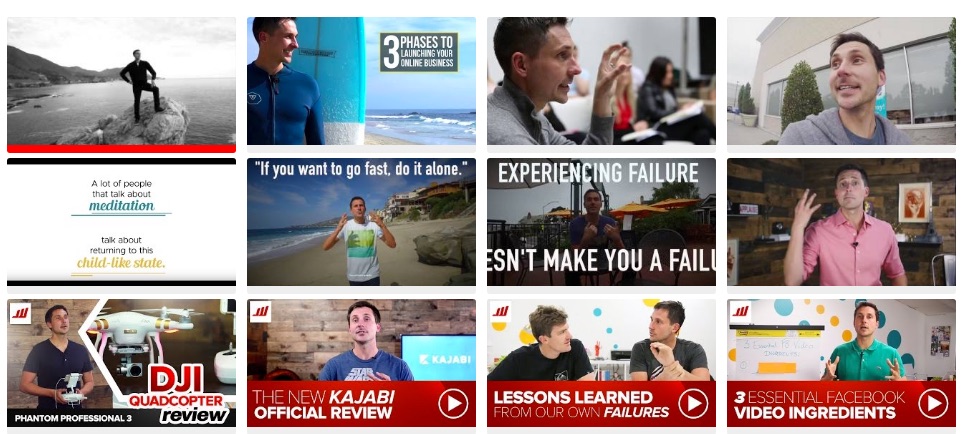 YouTube Marketing Strategy For Businesses
Wedmore first defines some key strategies that you need to keep in mind as cornerstones of good video marketing. He recommends the following key strategies on how to do YouTube Marketing for maximizing your impact on YouTube.
1. Be consistent.– If you are consistent, you will appeal to a wider audience who appreciate what you are offering. They will be able to predict about when you will be posting new material and content, and you'll have a better advantage over your competition than if you post videos spasmodically.
2. Provide value. – Make sure that the content you post provides some value to your viewers that they cannot get elsewhere. Refer to customer service inquiries and emails to see what kind of content your customers prefer. Then provide these types of content to your channel viewers.
3. Be remarkable.– If you want to capture the attention of your primary audience, you need to offer something remarkable. Make it interesting, exciting, and unique so that you will attract the attention of your key audience. Think of some different angle that you can use to present your material so that you can make an impact. Remarkability can be achieved in some ways including using animations, a contest, or any number of techniques that will increase the level of interest in your brand and your message.

How to increase YouTube views and subscribers
To increase your interaction with your videos and start seeing the result in increased revenue and engagement, you need to increase your number of loyal subscribers. This is even more important than getting views because views do not equate to regular visitors and many of them come onto your site inadvertently and were not looking for your topic. The closer you can associate your videos with what your target audience is looking for, the more successful you will be with your media.
1. Ask for it.– The first thing you have to do if you want to get more interactions and subscribers is simply to ask for it. This means that you should always include a compelling "call-to-action" that will capture their attention. Include in your CTA the following things:
What to do
How to do it
Why do it
This seems simple but don't assume the listener will automatically know what or how to do what it is you want them to do. This can be especially confusing to new visitors or if your page is cluttered with some different things. So make sure your video purpose is clear, and your CTA is evident.
2. Use annotations. Use a "subscribe" call-to-action with your annotation within the video and embed it on the video to get subscribers. Many people skip over the annotations function and decide it's not that important. But putting an occasional annotation within your video can result in many more interactions and results than not doing so.
3. Add a YouTube Widget and More to Your Blog– Tying your YouTube channel to your blog is an excellent way to get more subscribers. Use a YouTube widget from a third-party application to do this or copy and paste the widget code into your blog from your blog's dashboard, if this is an option. Alternately, you can just provide a link to your youtube channel with a text line that reads, "Subscribe to my channel."
4. Leverage Featured Channels– If you have connections with another YouTube user who is making an impact in your niche area, you may want to consider linking out to their YouTube channel. Make sure they also link back to you to increase the amount of impact you have. By creating a symbiotic relationship with others in your industry, you will create a win-win situation.
5. Create a Payoff– This is a somewhat different idea that some business owners have started using to create a sense of reward for participants. You can announce a goal that you have for your business such as "getting 1,000 subscribers by August 31." Then, as excitement increases as you get closer to your goal, you can come in and give video updates on your progress.
Once you reach your goal, you can announce the winner of your contest or offer free stuff to those who were the most avid participants. You can define the payoff in whatever way you want to as long as you are fair to the people involved and make good on your promise.
Summing Up
These are some nifty ways to improve your YouTube marketing strategies by James Wedmore that you can use to increase your reach to your target audience, increase your level of engagement, and get more quality views. Remember, getting "quality views" is what you want to do. General views are not enough to increase your level of actual engagement and getting subscribers and leads. You need segmented traffic that will come to you because they like your content or your topic rather than just increasing the number of views.

The Power of Animation
Remember when you are thinking of ways to increase your video views and subscribers that you focus on your target audience and use whatever means necessary to get them to subscribe and check out your channel.
Also, think about the type of video you are creating. Animated video gets more views, overall, than "live action" or "talking head" video gets. Check out these amazing video animation statistics and note that this video is also created using a type of motion graphics and animation video.
To increase your video views and engagement level, use the power of animated video coupled with state-of-the-art engineers and creative designs. That's what you'll find at animatedvideo.com.
We are creative engineers and design experts that love helping businesses expand their reach to find those people who want to see what you have to offer. Getting more YouTube subscribers should be one of the main focuses of your business. YouTube has billions of users online at any given moment searching for the type of content you have to offer. All you have to do is connect the dots by creative regular valuable content and meeting your customers where they are.
We can help. Contact us at animatedvideo.com to learn more. Success is just one animated video away!