Last Updated on April 13, 2022
Are your sales presentations getting you the results that you want? Are they resulting in more conversions, leads, and customers? If not, why not? Just like everything else you do in your sales process, you need to analyze what methods are being fruitful and which are not. Then you need to be able to alter the way you do things to improve upon those results.
Experts agree that there are several steps in the sales funnel, just as there are several stages in the creation of a winning sales deck. Powerful visual presentations can make or break your sales funnel before the customer gets to the stages of intent to purchase.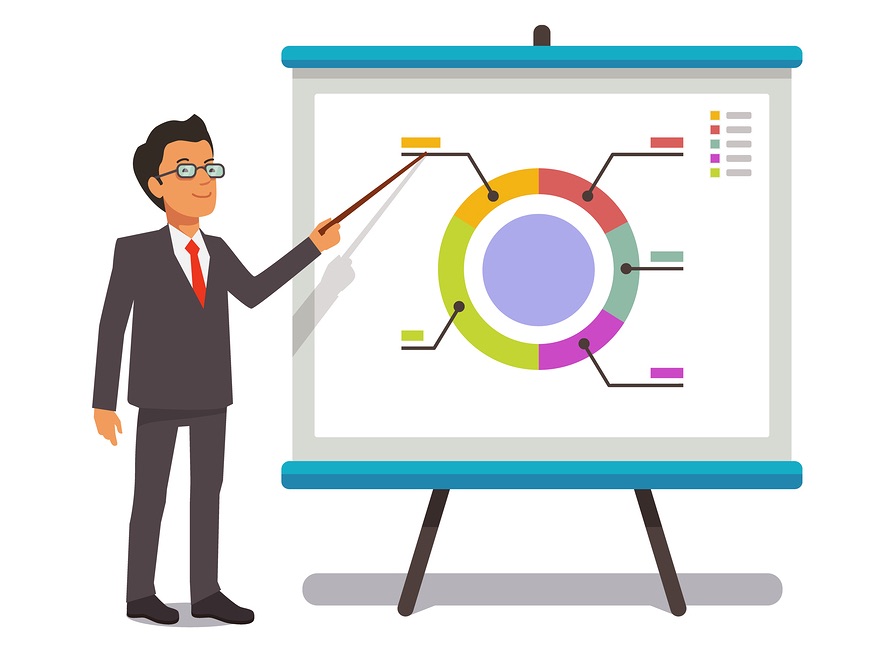 Steps in the Sales Funnel
Awareness– The first step in the sales funnel is Awareness. At this stage, people are aware of your products and services and your brand to some extent. Perhaps they are aware because you have a compelling video or logo. Perhaps it is because your customized adjust flashed before their eyes on Facebook. Whatever the case, you can't sell anything unless they are aware so consider this the first and most important step of your sales funnel. But you have to move them from awareness to interest or nothing will happen.
Interest– To get the interest of potential clients is what it's all about. It doesn't guarantee you will sell them anything, but it's a start. So think about how your sales presentation that you send gets them to this stage. What are you going to offer them that will solve their problems?
Consideration– Once you have gotten the interest of potential clients, you want them to consider your brand as their solution. But not just any solution: the only solution. By creating a desire for your brand as the only solution for their particular issues, you will win the person's consideration for your product in a serious way and take them closer to closing a sale. Remember that consideration could still mean, however, that they consider your brand, as well as that of your competitor's.
Intent– Once you get them to consider your brand, you need to get them to have intent to purchase. This requires you making a convincing argument within your sales deck that you are the best solution. This is where excellent sales techniques come into play that you need to get across in your presentations.
Evaluation– Evaluation is a mental process that looks at every aspect of a product or service and comes up with a conclusion. Knowing that this is the process your customers should go through should help you to include various selling points in a professional way that will be convincing to the prospect.
Purchase– The final step of the sales funnel is the purchase. How well you have done your job with the sales deck will help determine whether you win in this final phase. If your sales presentations convince them that you are the only solution, much like Apple did with so many of their products, then you've got it made.
But what do you do to create a winning presentation that will address all of the steps of the sales funnel adequately and efficiently?
Here are several components of the winning sales deck that you should take to make sure you are creating a sales presentation that will pay off in leads and conversions:
Good Structure and Content
One of the first key ingredients in a powerful sales presentation that results in leads and conversions is the structure. It's important that you create a structure that speaks to the customer and provides a solution that they will want to have.
It's not enough to provide any solution. It has to be the best option. To do this, you need to convince them that you understand their problem and that you have the best solution for it.
It's also important to understand that your business is not about you. Bragging about how good your company is will not result in leads and conversions. It's about how you can meet the needs of your customers. Cater your sales presentations to meet their needs and communicate that you are trying to solve their problem.
Create a Great Design
The design of your sales presentation is what they will see first, so make it attractive. You need to be consistent in your theme so that it looks visually appealing and not cluttered. You need to use fonts and colors that accentuate your goal in your presentation.
Avoid animations in your presentation. We are talking about animated gifs that are meant to accentuate the presentation. They detract from the professionalism of the sales deck. If you want an animation, focus on a whiteboard presentation instead or a customized animation video.
You can see an example of a whiteboard video presentation below.
Use empty space intelligently
Another great idea on how you can improve your sales presentation is to use space wisely. One typical mistake made by business owners or sales managers is to fill up any empty space with graphics and text. But remember "less is more." People will focus on space so it, is an opportunity to clear the clutter and focus on what is most important.
Keep plenty of resources handy
PowerPoint and Keynote are the most commonly used programs for creating slide presentations. But there are others you may want to check out such as Canva and Slideshare. Having lots of different resources can help you to vary your presentations somewhat and bring something new to your sales deck.
Just remember to focus on the message and use the tools to make it better. Remember it's not about the technology, just like it's not about you. It's about how the tools can communicate with your customer and help them, and increase conversions.
(Source: Attach.io)
Example of a Great Sales Deck
PitchDeckExamples recommends that you look at this sales deck created by Facebook.
Notice that this example uses a lot of visual imagery and pictures to tell the story. Using pictures over words will get and keep your audience's attention better and for a longer period. If they are watching your presentation for a longer time, they are going to be more likely to purchase.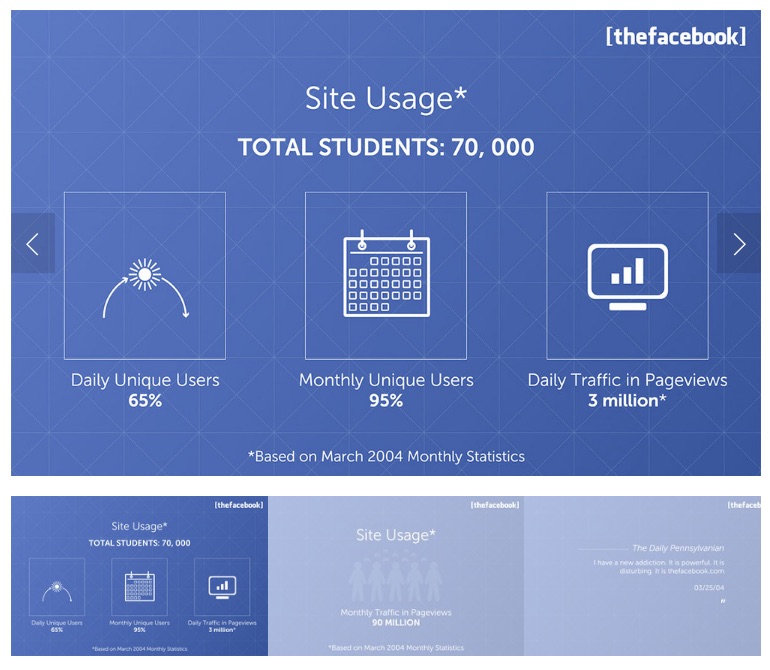 Professional Video and Animation
If you need a special punch or angle for your next sales presentation, see us at AnimatedVideo.com. We understand the steps of the sales funnel and what it takes to get your customers to that stage. We can create professional animations and video that will take an ordinary sales presentation and make it something to remember.
Then your customers will respond with more conversions and sales. Contact us to learn more.