Last Updated on April 13, 2022
According to network equipment manufacturer Cisco, worldwide Internet traffic will exceed 168 exabytes — or 168 billion gigabytes — each month by 2019. Video content such as on-demand movies, streaming sports events and YouTube videos will comprise 80 percent of that traffic — and broadcasters will monetize their video content largely with advertising. It should come as no surprise, then, that companies in the United States will spend more than $10 billion annually on video advertising by 2017. Has your company taken the necessary steps to prepare?
A corporate video isn't just an advertising vehicle — it is a powerful tool to increase brand awareness. Google's search results, and people are more likely to click the thumbnail images than they are to click text links. People are also highly likely to share video content that touches them on a personal level. Most importantly, corporate videos capture and retain a visitor's attention. A person who views a video on a website will remain on that website for an average of two minutes longer than someone who only reads the text. What would you do with an extra two minutes to get your company's message across?
Videos Increase Search Engine Visibility
More than half of Google's search results pages include videos, regardless of the search terms used — and eConsultancy reports that when a search result includes a video thumbnail, it receives about twice as many clicks.
It's no secret that content on the Web has reached the saturation point. Businesses discovered long ago that having extensive written content is a great way to improve a website's ranking for a wide variety of keywords. As a result, you can expect to find a blog or library of informational articles on virtually every major website today. It would be difficult for a new brand to outrank established websites using text content alone.
What if you could sidestep the competition, though? Producing corporate videos will allow you to do exactly that. If Google already shows videos on the results pages for your business's target keywords, then a video featuring your brand only needs to compete with those videos for search engine exposure. If there aren't any videos, first page rankings could be yours for the taking!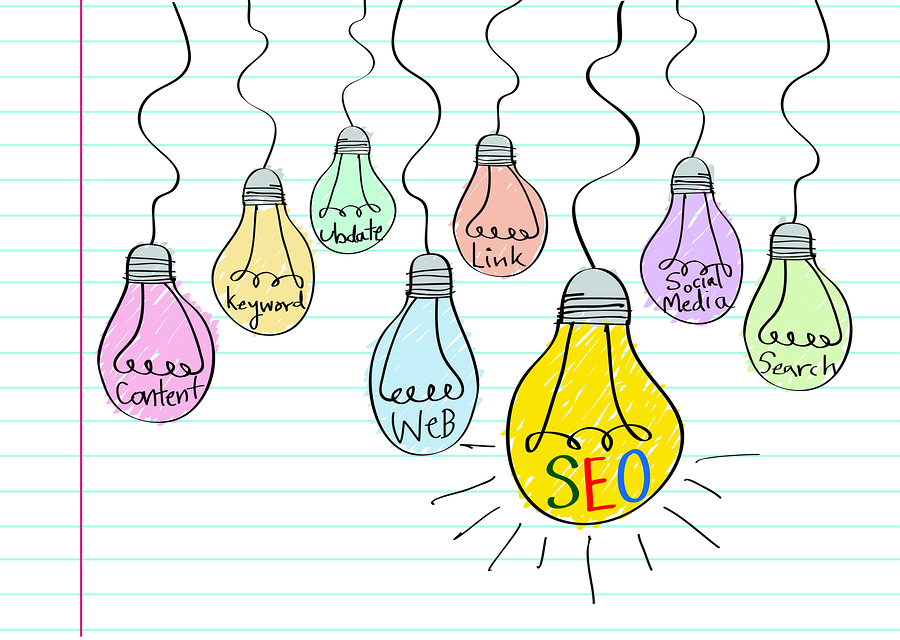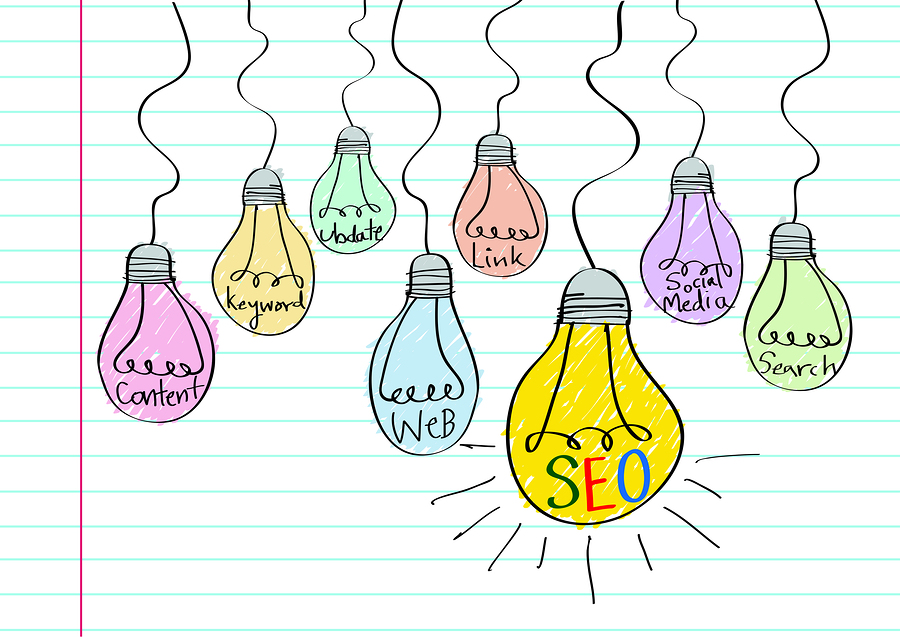 Videos Attract More Links Than Text
During the Web's formative years, search engines were unreliable. It was easy for unscrupulous webmasters to achieve high search engine rankings simply by "stuffing" pages with unrelated keywords. Following the links on a website that you already trusted was often the best way to find worthwhile content online.
Following its introduction in 1998, Google rose quickly to prominence by offering a new type of ranking algorithm that was less vulnerable to outside influences. PageRank — named after Google co-founder Larry Page — used the quality and quantity of a website's inbound links as a factor to determine its ranking on search results pages. Unfortunately, though, even PageRank had its faults. Webmasters soon discovered that they could influence rankings on Google simply by building artificial links to their own websites.
Google instituted a new algorithm called Penguin in 2012 to combat link-based spamming by penalizing websites with artificial inbound links. As a result, although links are as valuable today as they always have been, they are far more difficult to earn.
If you are having difficulty attracting links to your website, you need a way to make your content more engaging to viewers — and adding corporate videos is the easiest way to do that. Research from Moz.com suggests that a post with video content is three times more likely to attract links than a post containing text alone.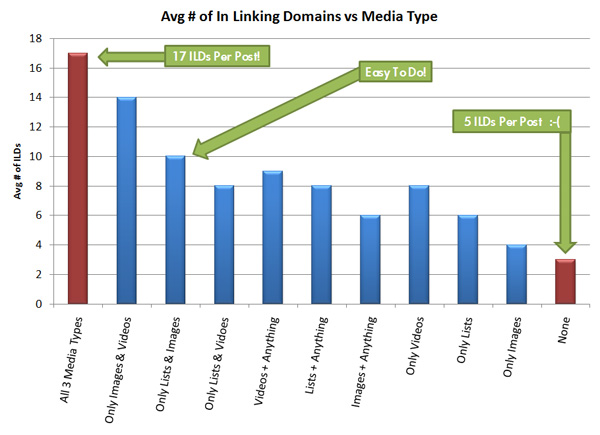 The wonderful thing about using corporate videos to increase brand awareness is that attracting links to a video benefits the rest of the website as well. That's because links don't just confer PageRank from one website to another — PageRank also flows internally within a website. Over the long term, a single video that attracts high-quality links to your website can improve the search engine ranking of your website's text content as well.
Videos Increase User Engagement
If a visitor views a video on a website, he'll spend about two minutes longer on that website than a visitor who only reads the text. That's more than enough time to engage someone and present your brand's message — and an engaged visitor is likely to share that message with others.
Using corporate videos to increase user engagement doesn't just benefit the people who visit your website — it may actually bring more people to your website, as well. In 2015, Moz.com used data from over 200,000 websites and found a slight correlation between user engagement and search engine rankings. In other words, if people spend more time on your website and view more pages before leaving, you may see an increase in search engine rankings.
Here's a great example of a video created by our team for Kobe Resort and Spa, which not only brings the vacation experience to life, it also keeps the audience engaged and leaves them with wanting more.
People Remember Videos — and Act Upon Them
Videos are far more memorable than text. In 2007, the Online Publisher's Association conducted a survey of Internet users and found that 80 percent of them could recall video advertisements they had seen in the last 30 days.
The more jaw-dropping portion of OPA's research is the revelation that of those people, more than half acted upon the advertisements in some way. Some people visited advertisers' websites or searched for more information about them online, while others looked for the products in local stores. Of the people who recalled seeing video advertisements online, 16 percent ultimately purchased products. For text advertisements, a conversion rate of 16 percent is virtually unheard of — text ads typically have conversion rates under five percent.
Corporate Videos are Affordable
Depending upon the specific needs of your project, the cost to produce corporate videos can be far lower than you might think. For example, you may already have a specific concept in mind for a video or series of videos. Doing some of the creative work in advance can mitigate the expenses of script writing and creating a storyboard.
It isn't always necessary to hire acting talent to produce corporate videos, either. A video production company will have access to a large library of stock footage that's available for use without hiring talent or paying additional royalties. If you have a specific message that simply can't be conveyed with stock footage, though, hiring actors for your corporate video project may still be unnecessary. By utilizing animations rather than hired actors, a studio can create corporate videos that convey your company's unique message exactly while minimizing the costs.
Request a Quote Today
Allow us to put our expertise to work for you. At AnimatedVideo.com, our video production experts have created more than 2,000 corporate videos for over 1,000 clients around the world. We have the ability to tackle video projects of any size, from animated infographics to extensive content marketing campaigns and internal training videos.
The primary goal of AnimatedVideo.com is to produce video content that our clients love. We'll be in touch with you at every stage in the video creation process to make sure that you're happy, and we'll make revisions when you request them. If you aren't happy with the final product, we'll refund your money without deducting any administrative fees — no questions asked!
When you take delivery of your corporate videos, they will belong entirely to you. You'll have full copyright control over the video content that we produce for you, and you'll have the freedom to do whatever you want with them — forever.
Contact us today to discuss how we can bring your project to life!