Last Updated on April 13, 2022
As a business or brand, you always want to make a great first impression and make sure your products and services are presented well. One of the best ways to accomplish this is through the use of online video. Videos are now viewed more than any other content platform on the internet today. In addition to using video on your own websites and blogs, YouTube and Facebook are giving businesses and brands the opportunities to reach millions of new potential customers, while also offering the opportunity to go viral at any given moment.
For businesses and brands, advertising is no longer about paying a ton of money for a billboard that no one will ever see, or buying a page in a magazine that no one will ever read — now it's all about online engagement and advertising. Video accomplishes both of these tasks and has an unlimited shelf life and global reach.
There is no doubt that video is changing the way we engage with audiences and share information around the world today. It's also a given that people want instant satisfaction, and that is one of the main reasons why video is leading the way. Corporations and brands of all sizes are quickly realizing they need to produce high-quality videos for their audiences to increase engagement, sales and build a trustworthy brand.
Depending on the size and focus of your brand, we've listed five of the most effective ways to start using video in your outreach and marketing efforts.
Company Workplace and Staff Videos
Company websites and blogs are a great way to showcase the people behind the service or products your customers are buying. This is especially true when looking at innovative companies like Apple and Google, which are some of the most exciting places to work in the world.
Through company workplace and staff videos, your audience and customers can discover more amount the brand and the people behind it. It's one thing to see a workplace location and an office building, but if you really want to bring your business to life — video is the answer!
DollarShaveClub has taken the concept of online video and "bringing you behind the scenes" to a whole new level. Through their funny online video commercial (that went viral), not only are they engaging with their audience, they are also increasing brand awareness, sales and showing the faces behind the company as well. Since the release of the video below, their business has completely exploded.
Product Reviews
When selling anything, whether offline or online, you absolutely need to have product reviews available to your audience. The problem with letting sites like Yelp and Google determine what your customers have to say about your service or brand, is that you simply have no control over it.
One of the biggest influencers in the buying decision process is the reviews and information seen when performing research on a product. Whether it's a product review, details on the product or even coupons and discounts, video is the best way to reach your target audience and showing them the value in your product. Releasing your own product reviews on video will also help your site rank in YouTube and reach a whole new audience.
In addition to product reviews, "unboxing" videos have also become quite common when trying to decide on whether you'd like to purchase a product or not. A great example of this can be seen in the unboxing video below.
Testimonials
Nothing sells a product or service like an authentic testimonial. While many websites and brands will list text testimonials on their site, along with the picture of the person who said it — nothing works better than a quick video of someone sharing their story and letting others know how they can benefit from your product or service as well.
This is something we commonly see in television commercials on a daily basis. While television and commercial advertising might seem like a great way to engage with your audience, online video is actually much better. With online video testimonials you can reach an audience that is already in buying mode, provide them with a site where they can make a purchase and also track the performance of your video campaigns.
A perfect example of this can be seen in the video below. The testimonial video is focused on someone who is using a specific product, and should someone search for that product name online there is a good chance they might come across this video to further influence their buying decision. Testimonial videos also help the end user better relate with the product, as they may have the same feelings, experience or problem as the person in the actual testimonial video.
How to Guides
Millions of users search the internet and video sites like YouTube and Facebook on a daily basis to learn how to do something new or find answers to their questions. Should your brand have a product or service that solves a problem, creating a "how to" video is a great way to convert your audience into paying customers.
A perfect example of this would be if you sold a recipe or cooking book and made videos on how to prepare meals. At the beginning and end of each video, you could promote the book or service you are offering. At the same time, your audience is getting value by being able to watch how to do something and having their answer solved. This is something many of the top brands in the world are doing today to increase engagement and branding for their businesses. With billions of video impressions being served monthly through YouTube, it's a perfect opportunity for any brand or business to market their service, while also providing value in the process.
To give another example of "how to" videos can be used in nearly any industry or niche, take a look at the short video below. Howcast has literally created a whole business for themselves by creating "how to" content and videos for their audience.
Advertising and Marketing
With so much focus on online video and getting exposure for your brand, sometimes the obvious solution isn't so obvious at all. As mentioned throughout this article, YouTube is serving more video impressions than anyone could possibly imagine. While all of these videos are being served, billions of advertisement videos are also being displayed before and after these videos. For advertisers, this is a dream come true, as they can select their demographic audience and display their video advertisements based on keyword searches and video content being shown.
Websites, businesses, and brands of all sizes should be considering their options for advertising through the use of online video. The great thing about using online video to promote your service is that the videos can be short and right to the point. Since YouTube offers advertising options for videos of all lengths, you could essentially create five to ten videos and split test them all to see which performs best.
To learn more about how to produce and create effective video advertisements for YouTube, check out these 11 instream-video tips.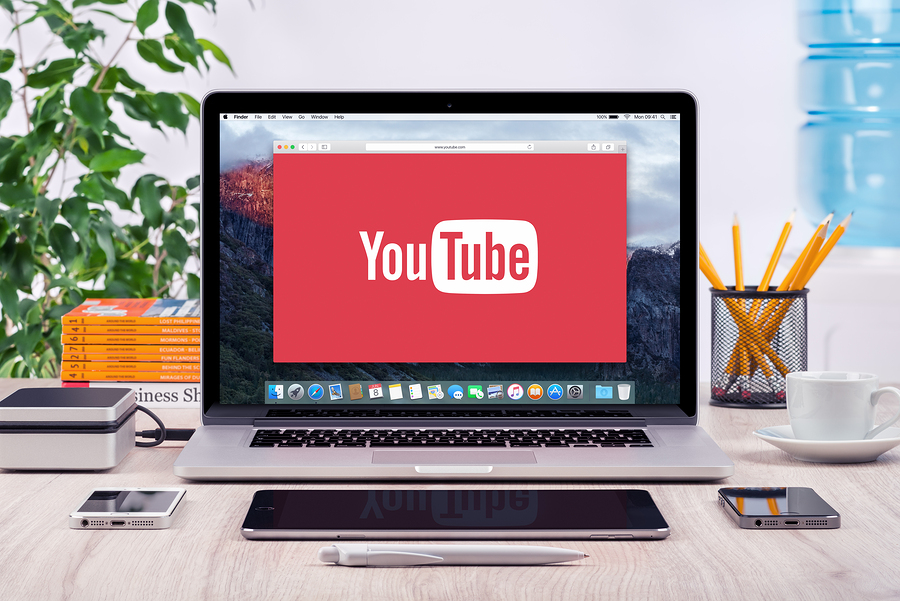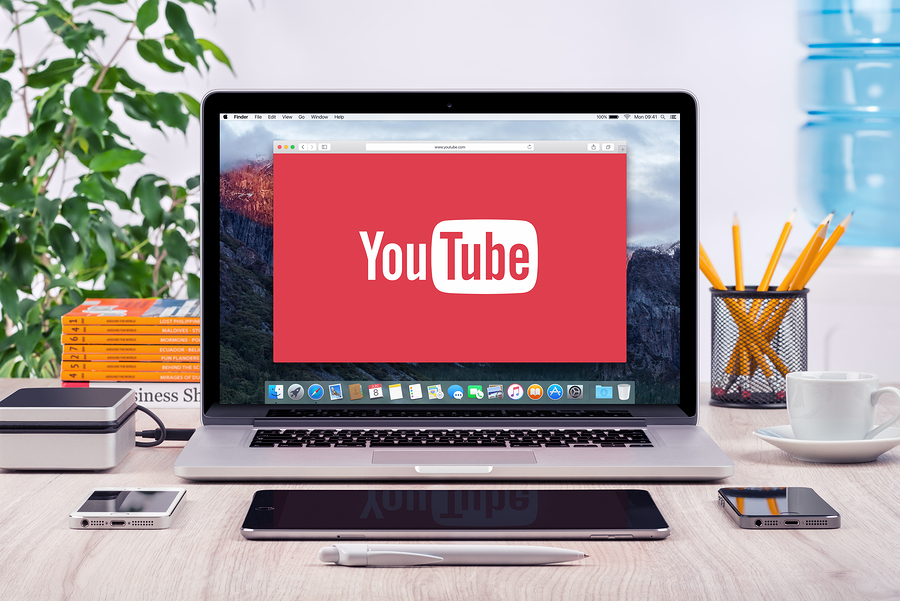 Starting Using Online Video for Your Brand Today!
Online video is growing at a massive rate and if your brand currently isn't taking advantage of the opportunity at hand, your competition definitely is. With more people using their mobile devices to access the internet and using apps like Snapchat, Facebook, and YouTube, these video display numbers are only going to continue to rise.
To learn more about creating high-quality videos for your business, contact us today!