Last Updated on April 13, 2022
Have you thought about how you can improve your customer base and ad strategies lately? Are you including email marketing, social media, and multimedia in your messages? Do you have a great explainer video yet?
If not, you need to make your own explainer video. . Statistics and research prove that having a video can improve your click through rate by at least 25% or more. You can increase your sales rate simply by including a video that entertains and informs them.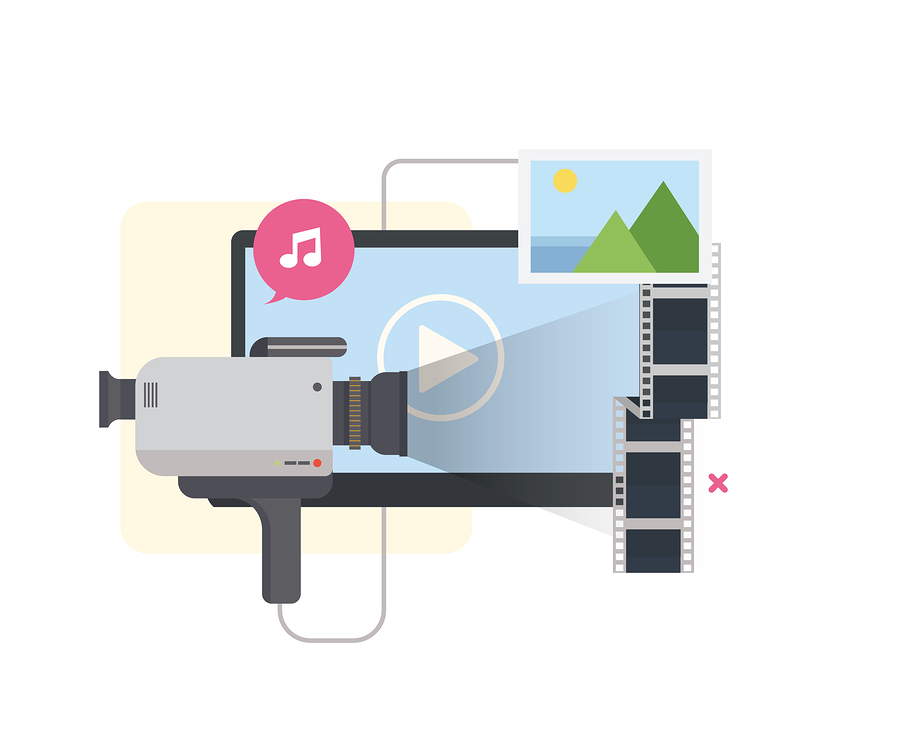 More Statistics on Explainer Videos
People are also 64% more likely to purchase a product online after seeing a video. It is one of the best strategies you can employ when developing your online content.
Explainer videos are videos that explain
When you start thinking about your explainer video, where should you start? What should be included in a great explainer video?
Perhaps you need some information to get started brainstorming with explainer video examples. Here are eight animated explainer video software you can refer to when planning to create your own explainer video.
Wordstream.com
Wordstream offers several tips on how to create different types of explainer videos, including a talking head type explainer video and animated video examples, as well. This article also talks about other types of explainer videos like whiteboard explainer videos and Kickstarter videos that help get your information out there.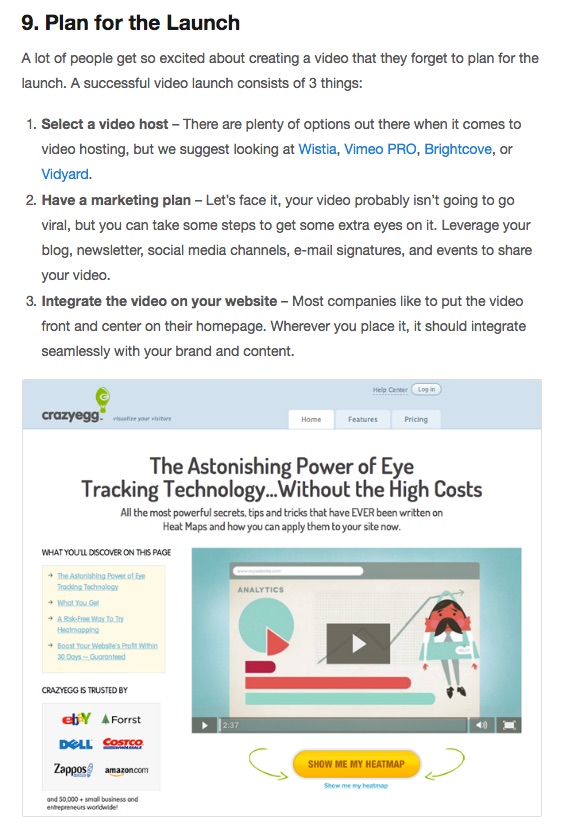 Kissmetrics.com
Kissmetrics.com has several great tips on how to create a stellar explainer video. One of the main points they make is to create a great script. They also show an infographic with a graph that shows the average attention span and how you can use this to your advantage. They also recommend making shorter videos.
Doing shorter videos allows you to have listeners stay until the end of your video so that they are more likely to follow through to your call-to-action. This is very important to take your viewers to the point of your call-to-action so that you can get them to go to your landing page, purchase an item, or whatever else you want them to do after viewing your video.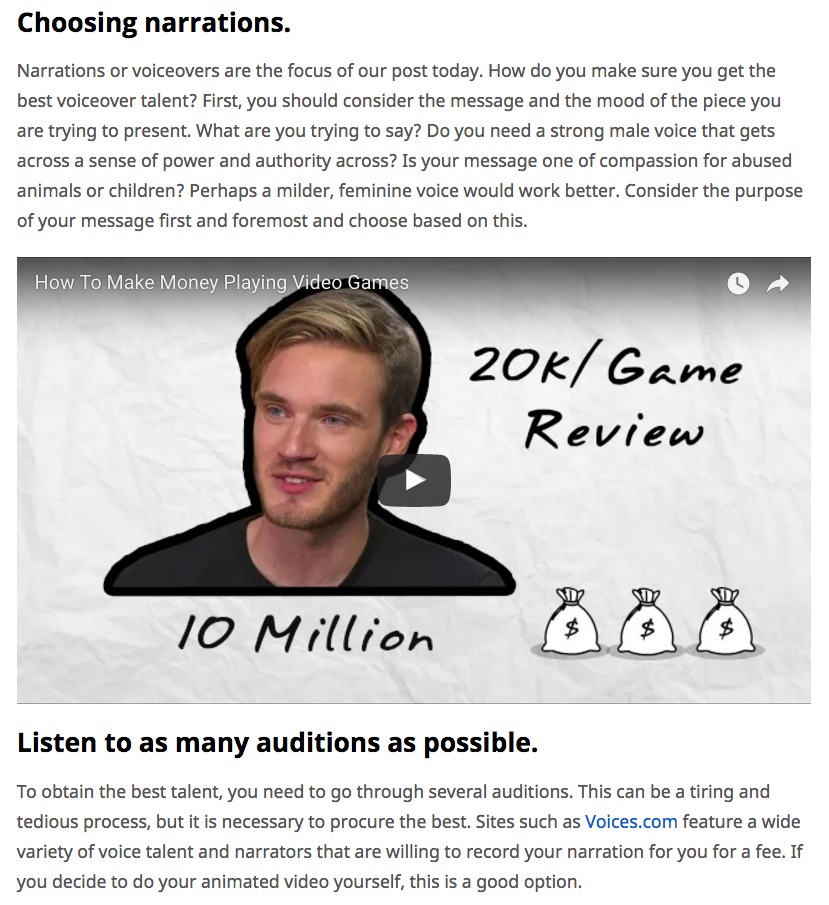 The Importance of Professional Audio Tracks
Another point they make is to have a professional voice and audio track. Professional Hollywood producers agree. Steven Spielberg once said that audio is the heart of a great film and he spends a great deal of time focusing on his soundtracks, from the music track to the sound effects and you can tell it by his Blockbuster films. On a more practical level, you too can create hype for your brand by projecting a professional image through your audio quality, you will increase your credibility and engage your audience on a higher level.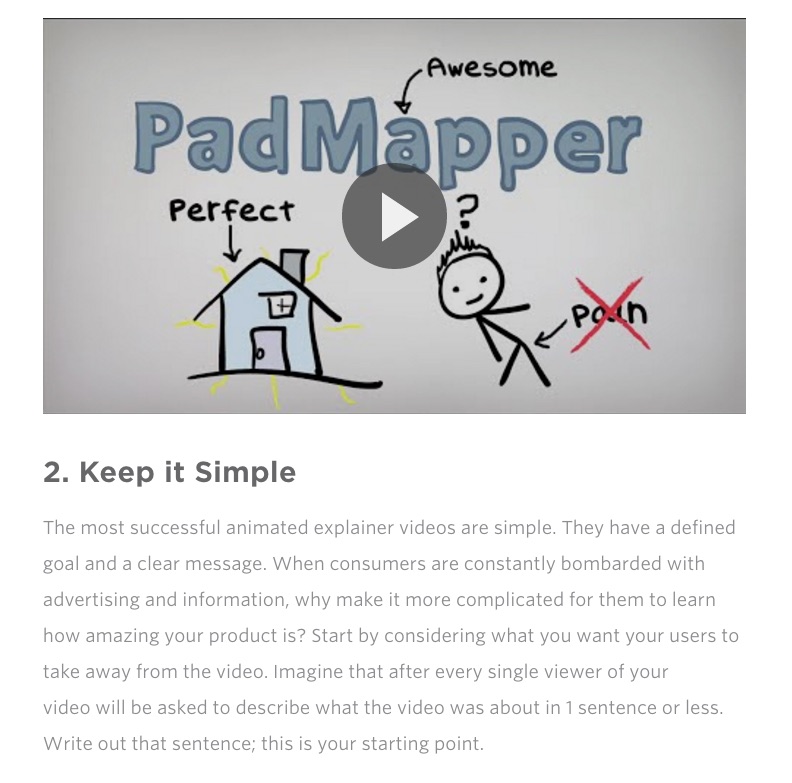 Vidyard.com
Vidyard.com has a number of tips on explainer videos. They advise companies that want to create an explainer video to start by thinking of your target audience, keep it simple, and to create an effective script that speaks to your target groups. Think about how you should target your audience and consider doing surveys to evaluate what they find valuable.
You can also view great examples of explainer videos on this site and analyze what makes it work. By looking at what others do with their explainers, you may be inspired to come up with your ideas that will fuel your goals and propel you forward.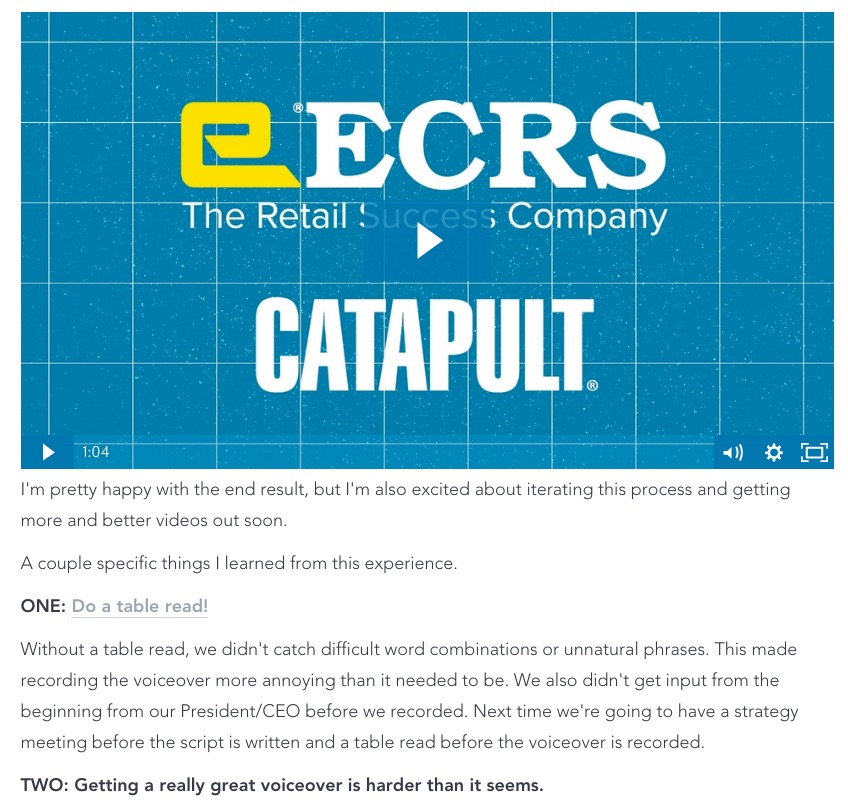 Austin Saylor
Austin Saylor has a forum on the Wistia site that gives you a less formal view of how to create an explainer video. He goes through some tips and ideas that will help you create your animated video for your brand.
He also lists ways that you can set up your professional audio setup to use with your videos. If you scroll down the page, you will see questions and answers on this same topic that Austin answers. We're not saying we agree with everything that is presented on the site, but it gives you some insight from people who are actively creating their videos for you to analyze and think about.
There is also a good example of an explainer video by Catapult that shows you the important aspects of a great explainer for you to watch.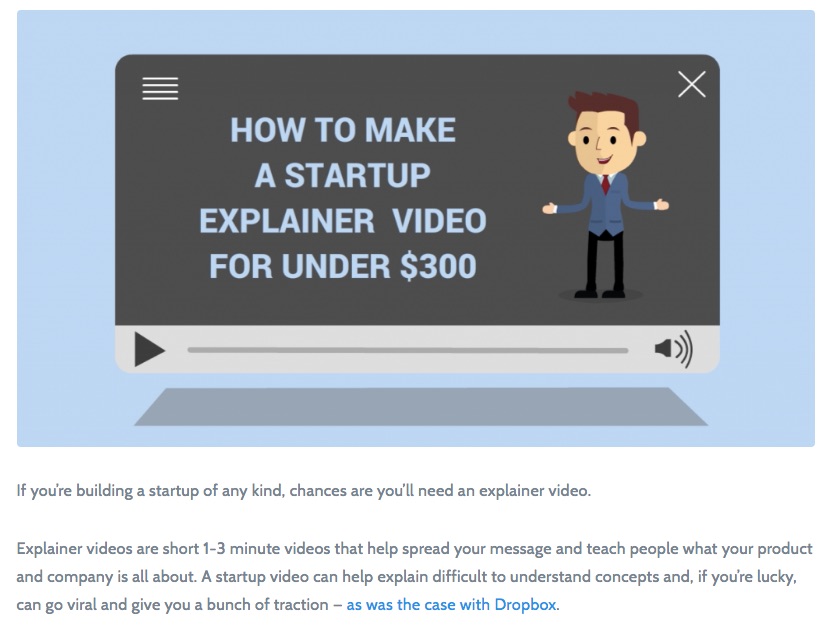 Process.st
Process.st is a forum type site that outlines seven essential steps for creating an explainer video. We have briefly outlined their points below.
Script – The script is the heart of a great animated explainer video. If you have a good script, you can create a great explainer video. Start with a script that tells a story or engages people in some unique way and draws them into your message.
Audio – As we stated before, the audio is important to your overall results. This article talks about your audio quality and how to improve it with a real example you can watch.
Video storyboard – Video editing software has a timeline mode and a storyboard mode. Using the storyboard mode, you will be able to line up your various clips and decide where to place them within the entire video so that you can improve your results and levels of engagement. Pixar Studios, the king of animation creation for movies and films, has an example of how they piece together their video storyboard on this site.
Animations – Explainer videos are best done with animations because they provide a better way of creating your message and increase engagement.
Screencasts – Screencasts that show how to do something related to software, computers, or technology are great tools to illustrate how to do something.
Music tracks – Music tracks add a dramatic dimension to your explainer videos. This article shows the importance of music tracks in your animations and how you can use it promote your brand.
YumYum Videos
YumYum Videos offers an eBook that shows you how to write a great video script for your explainer video. You can download the free eBook by clicking on the top link and infographic when you go to this site.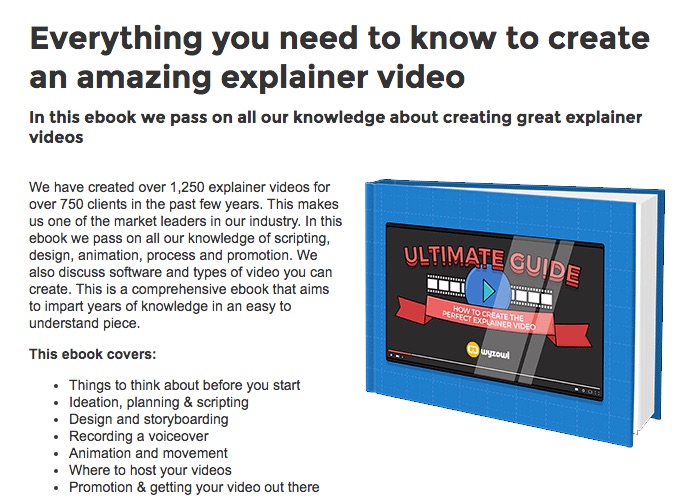 Wyzowl
Wyzowl.com has an eBook you can download as well on the topic of making the perfect explainer video. Check it out and see how to plan, execute, and promote your explainer videos.
Why AnimatedVideo.com is Your Video Solution of Choice
We hope you enjoy viewing these sample explainer videos and tips on how to make your own explainer video for your business.

If you decide you'd rather hire best explainer video companies to do this for you instead, we're here to help.  AnimatedVideo.com offers a wide variety of services including video animation, infographics, audio creation and integration and much more.
Let us know how we can help you create your animated explainer video, including whiteboard videos, character animations, and much more. Contact us for more information and to get a free quote.