Last Updated on April 13, 2022
YouTube is the most visited social media site on the web, and it is considered the best video platform for some reasons. Owned by search engine tycoon, Google, it gets Google's search traffic as well and even offers excellent analytics on how your videos are doing when you place your video content on their platform. But YouTube is not the only website or platform that allows you to share video online. Remember that it is to your advantage to put your video message in the most places you can to reach people who may not see it on YouTube or your website. Although YouTube is the most visited video site, it's always good to find more places to put your content. Do you have a video that you want to share at the at the best video sharing websites? Perhaps you have been putting your videos on YouTube, but you are looking for video sharing sites like YouTube. Below are some top video sharing websites like YouTube to upload and share videos :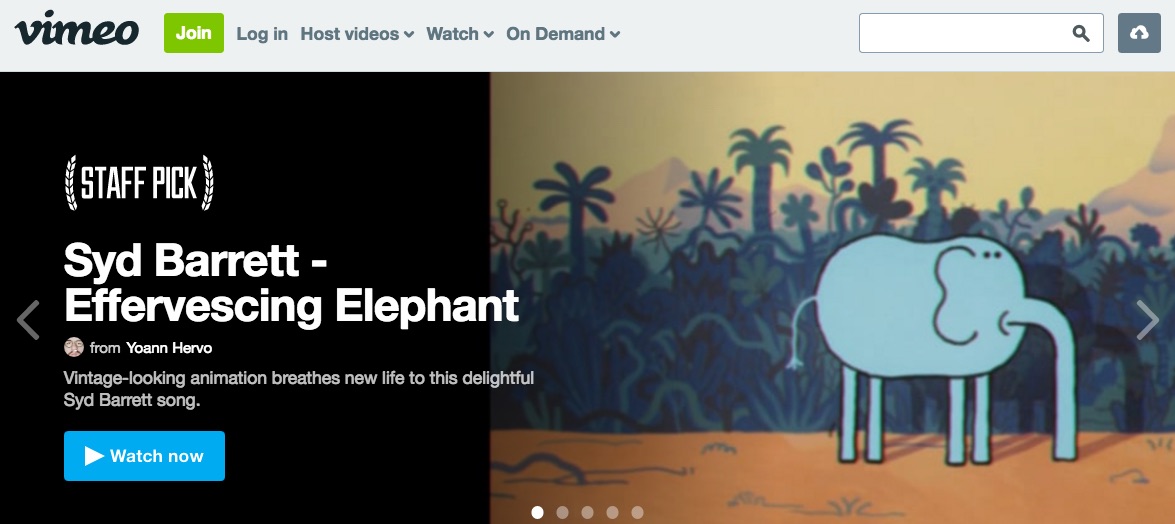 1. Vimeo.com– Vimeo is similar to YouTube in that it is a video content site that specializes in housing and delivering content via their video platform. The platform has a basic free membership. But this limits you to only 500 MB of content per week. If you want to upgrade to a paid membership, Vimeo Plus upgrades your limit to 5 GB. You also won't have to wait to convert your videos on Vimeo when you upgrade. There are other packages available to premium members that allow more perks so check it out on their site.
2. Brightcove.com is a new video platform that offers customized features such as video branding and mobile device streaming on demand, making your videos more accessible to mobile users. It's important to remember to be mobile-friendly to your mobile customers and to make your video content readily available to them at all times. This new platform focuses on the mobile experience while also improving the overall UX for all users.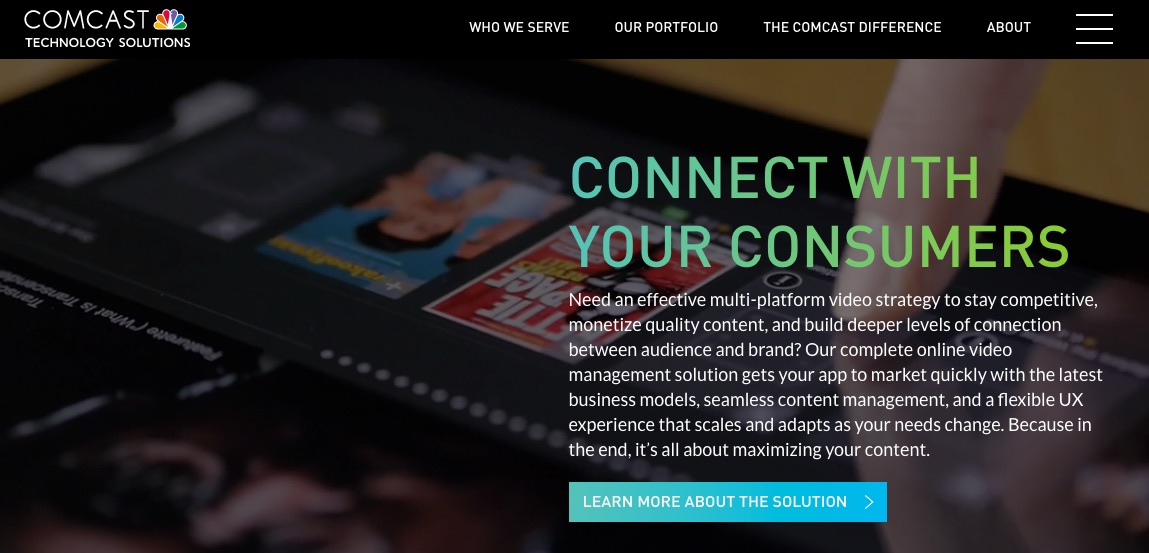 3. Comcast Technology Solutions– If you want to invest in a more robust solution that offers cutting edge technology, check out this solution that features a "direct to consumer" broadcast and delivery solution for video.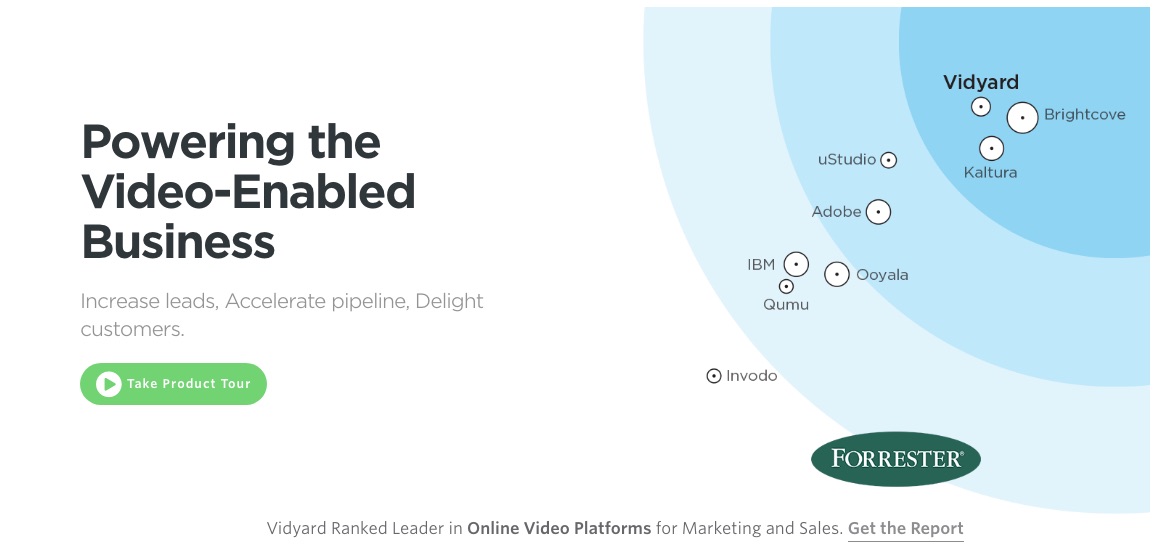 4. Vidyard.com This platform is just starting to get noticed online. It features a smart technology engine that allows you to measure how your video is doing with your target audience at all times. It has a real-time viewing metric measurement system that shows you how they are responding to it. You can perform split tests even before you show them your content so that they will stay with the video longer. It's like "lean UX" for video before they watch your content. This platform uses optimization, analysis, and integration tools to increase the popularity of your video content.
5. Facebook– You already know about Facebook but did you know that they have developed their video platforms? You may have noticed that Facebook offers custom ads that can include video. But they've also added features to the Facebook platform that allow you to do "live video" feeds, on-demand video, and Facebook mentions that appeal to your target audience. This added video feature lets you communicate with your target audience while you are broadcasting your content and helps you to connect to them in a better way.
Promoting your videos on social media is certainly a great idea no matter what your message is.
6. Twitter– Twitter also has an internet video engine that allows you to serve up video content via Twitter video cards, video ads, and posts. Despite the fact that Twitter has always limited their characters to 140 in messaging, they have moved their platform up to the media world by allowing video advertising on their platform. Use Twitter to get new followers and share video and other media with them through links or embedded video ads.
7. Your website– Of course, your site is the best place to upload videos. That's because your video should be a focus of your website when your customers and viewers come to your site. It's part of your branding and video will capture the attention of people who are looking for what you have to offer.
If you market your site well, you will increase your viewers and potential customers by placing video strategically on your page. Putting your video in the middle of your website is the best idea since it is at eye level when they come to your site. But you should also offer some additional content on another page within your site if you have a particular video on a product or other item you want to present.
Produce more content
The best way to increase your results with your video content is to have more content. Produce a series of videos that viewers will look forward to and put it on your website and other platforms on a regular basis. Make sure that all content is relevant to your business and brand and that it will resonate with your target audience. Try to present a problem that people in your niche need to solve and then show them how you can solve it for them. Having regular tips and information through a video series that appeals to your target market will improve your chances of gaining more customers.
Don't use just one channel
Reaching customers through multi-channel marketing is one of the best ways to reach the most people. It's just common sense that, even though YouTube is the most popular video platform, it doesn't mean that everyone will find your content that way. Some people who are searching for video just do a search in Google without going to YouTube. So that's why you need to be on other video platforms, to increase the chances of connecting with the searches.
Start with a great video
Before you can start sharing your video with multiple video outlets and channels, you need a great video. Animated video that is created with your brand in mind is the best way to create a video message that will resonate with your target audience.
To get some inspiration for your video, check out our portfolio of work. We do the following types of video:
2D
Whiteboard
Motion graphics
3D video
When choosing how you will create your video, you should think of your purpose. Do you want to create informational content that will appeal to your current customer base or do you want just to increase interest and engagement in your brand? Whatever the case, you should make your video as good as it can be while focusing on how to utilize each video platform to increase your engagement and retention.

How AnimatedVideo Can Make Your Brand Better
At animatedvideo.com, we specialize in creating top-quality video content for your brand. We can talk to you about your video idea and take your concept and conform it into a dynamic animated video that gets you views and increases your engagement with your target audience.
Finding the right platforms to share your content with is important.
Creating a video that will draw in the people who want your products…priceless.
See animatedvideo.com today to learn more.