Last Updated on April 13, 2022
Explainer videos are one of the best ways possible to speak to your target audience about important topics. They help explain a process, product, or a concept in a way that makes more sense to the viewer. Using the technology of animation and artistic video production, you can reach people that you might never reach otherwise with strategically created explainer videos.
In this post, we will talk about benefits of explainer videos & some different ways to make the most out of your explainer videos so that you are reaching the right people with the right message all of the time.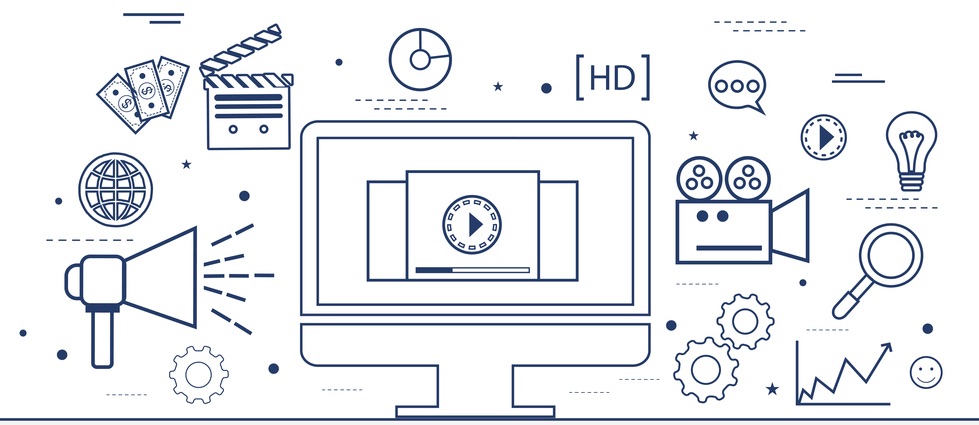 11 Ways to make your own explainer video
The following tips for creating explainer videos may help you to make the most of your explainer video best practices so that you increase your audience retention and pull in the right people who want to hear what you have to say.
1. Create value.– First and foremost, you need to create value for your target audience. Think about what is important to your market and why they come to your site. What do they want to see or get out of your products or services? Value can be created in some ways including offering free tutorials on how to get the most out of a product, how to get free stuff, and more.
2. Offer incentives.– Do you want to create even more value for your audience about your brand? Think about how you can offer them something in return for helping you promote your video. Could you offer a discount on a future purchase in exchange for sharing your video with others? Think of ways to give them something in return for promoting your brand through your explainer videos. This can increase your reach exponentially when they share on social media.
3. Make it fun.– If you can create a fun video that will entertainingly explain something, you may improve your results with your explainer videos. Explainer videos are meant to be informative but don't forget that they should also be fun and engaging.
Viewer retention is known to increase when video content is more engaging and appeals to the target audience.
4. Do your research.– People can tell when you have researched your video and when you have not. It would be to your advantage to seek out multiple sources and research your topic well before creating a video on the topic. Referring to other credible sources or influencers in your niche area may improve the credibility that you create for your videos.
Also, you will develop more rapport with the people who come to your site and encourage more audience engagement and interaction if you do some deep research into your topic. It makes the discussions more in depth and encourages more interaction from your viewers.
5. Use animation.– Animation is one of the best types of video that is shown to increase views and audience engagement. You can use character animation, 2D or 3D animation, or whiteboard animation to improve the level of interest in your content.
The type of animation you use will be determined by the purpose of your video and what you wish to accomplish from your content. Character animations are great for entertaining your audience while addressing an important topic. If you are explaining a process that involves several steps or doing a sales presentation for a product, you may want to use whiteboard animations. Research shows that whiteboard animations are the best way to capture your target audience if you want them to focus on your products or presentations without pause.
6. Combine it with motion graphics.– If you have a great explainer video that you need to spice up a bit, consider combining it with motions graphics. Titles and moving graphics that accentuate your explainer videos may help to increase the level of interest in your message.
7. Appeal to your mobile users.– When you are creating explainer videos, you need to keep your mobile users in mind. You don't want to cut out a large portion of your audience by forgetting to make your videos mobile-friendly. Your mobile customers will not be the only ones upset if you leave them out. Google has also reminded web owners many times of the importance of creating mobile-friendly content.
There is a good reason for this. Online video now accounts for 50% of all mobile traffic and up to 69% of traffic on certain networks. (Bytemobile Analytics Report)
Another statistic reveals that animated explainer videos increase conversion rates by 20% according to Unbounce. These statistics are hard to ignore and they illustrate the importance of using animated video for mobile customers that is optimized for mobile.
8. Be natural in your approach.– The way you present your video content is important. People will make a judgment about your brand and your content by the way you create and serve up your video content. Even when you are explaining a technical process, it helps to maintain a natural, down-to-earth approach to your content. This appeals to more people than trying to sound like a pseudo-intellectual, and it shows people that you are genuine. Don't talk over your customers' heads.
9. Make it visual.– Remember that about 65% of what people learn and take in is visual content. There are a few exceptions to this, such as individuals who are aural learners or kinesthetic learners in their learning modality, but even these people learn a lot about their world through visual stimuli.
Creating compelling visuals will get the attention of your target audience and hold their attention when explaining something. This will keep your message from being boring or losing their interest before you get to your main point or call-to-action.
10. Create great video descriptions.– We've mentioned the importance of video descriptions before, but it's worth repeating. Your video stories that accompany your videos help increase the interest level of your content and get more people to watch your videos.
Don't forget to use keywords that complement your brand and your content within your YouTube descriptions and also cross-promote your content with other videos.
11. Make a cameo appearance.– Consider making a real cameo appearance at the end of your video to address your audience directly. This can serve to create a relationship between you and your unseen customers and provide a way to connect with your target audience as the CEO or manager of your company.

About Us
As most of you know, we create custom-made animated videos for our clients. Explainer videos are one of the main types of videos that we create to help our customers communicate an idea, show a product, or explain something.
We can do the same for you. Contact us and fill out our form to learn more about animated explainer videos. Whether you choose a whiteboard presentation, 2D or 3D animation, or character animation, we can help you create a winning explainer video that will help you win friends and influence people. We'll also make sure it's mobile-friendly.
Visit us online at animatedvideo.com and talk to us about your idea for your explainer video. We'll take care of the rest.