Last Updated on April 13, 2022
Everyone wants to create a buzz in the market with the launch of their products or services. People spend lots of money in popularizing their brand. When a brand gets popular, apparently the brand value gets higher. No doubt, people crave to add more and more value to their brands. Higher the brand value, the higher will be the profit margin.
Sometimes, some companies become so successful in launching their products or services, that the target customers get interested in trying out the products or services having a rush emotion. The sales graph appears to be very much impressive. But with time, due to some unknown reasons, the sales graph starts to fall. In some cases, the result becomes so disastrous that at a certain point it seems to be nearly impossible for the company to make a come-back.
Creating a buzz with a brand and adding value to a brand is quite different. If you want to increase value to your brand, you need to sit peacefully and research about the market conditions and winning strategies.
Here are some tips that will help you to increase your brand value:
Understand Your Customers:
Think deeply about the nature of your product, your target customers, their liking and disliking and also their emotional strengths or weaknesses. Add something extra to your product that is perhaps missed by others.
For example, you manufacture deodorants for men. Now you can add a masculine fragrance. The additional thing you can add is a flavor to the fragrance that can instigate women's olfactory sensation. This will make your sales figure impressive.
Design a Smart Logo:
Just have a look at the tactics of designing a smart logo:
Your logo must be simple and easy to remember. Simplicity is the modern day motto of logo design.
Your logo must have something distinct and catchy that can compel the viewers to recognize it.
Your logo should be designed in such a way that people can understand the function of your company at a single glance.
It's advisable to use a flexible design for your logo. The logo will be utilized in many different ways, on many different platforms. Therefore it is crucial that the logo you choose can be scaled up and down, screen-printed, embroidered on objects.
Use the Power of Video Marketing:
Video marketing has proven it's worth, delivering increased product sales and Brand Favorability.
At this era, you just cannot overlook the potential of video marketing. It can provide you the much-needed edge in branding.
You need to look for the following qualities in the video you are planning to get done for your brand:
Make sure the content of the video is well thought and goes perfectly with your brand. A great looking video can be used at its best only when the content is engaging and relevant.
Show the audience what they want to see rather than pushing promotional lines only through the video.
Keeping it short and straightforward is important, as the audience will only spend maximum 1-2 minutes on your video.
Try to use the video on any platform you may think of. Widespreading the video will make sure your brand is reaching maximum numbers of eyes.
Get a Website:
As this is an era of information technology, you need to have a website where you can provide all the necessary information about your products and services.

The interested customers will definitely search you on the net. If they can't find your brand, it'll inevitably create a wrong impression.
While building your website, you need to be very careful about the following points:
Make sure that it is highly optimized and can be opened in any browser on any platform.
Make the design of your page very much attractive so that it can create a visual appeal.
You also need to provide great content that can hold the attention of the page viewers.
Always use a brand video on your homepage of the website.
Maintain a blog section where you can post blogs regarding the latest trends or the prevailing market conditions.
The topics should be chosen and written in such a way that the readers return again and again to your website to read the blogs.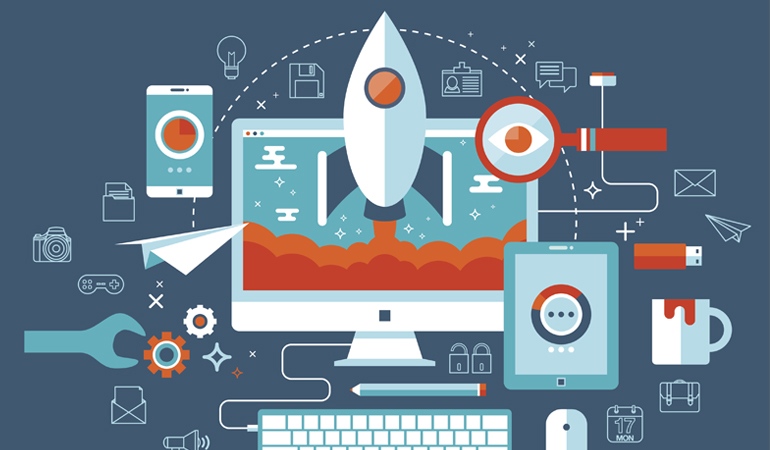 Advertise Extensively:
Advertise your brand extensively on electronic as well as print media. Special emphasis should be given on social media. Posting relevant videos on your social media page can engage your audience efficiently.
You can follow these techniques to make your advertisement fruitful:
Be careful about the cultural base of the region. Your ad should be according to the prevailing culture of the region. It should never hurt anyone's feelings or emotions.
Be innovative in designing your ad so that it can create an imprint on people's mind.
Relate a story to your products or services in your ad. You can use fun, intellectual twist or an important lesson related to your products or services.
Use Promotional Offers:
Give some promotional offers to your customers. Just let them have a taste of your products and services so that you can get an opportunity to grab the customers for the long run.
You can provide some free samples of your products or deliver some free consultation services to customers. In this way, people give attention to your brand. If they get impressed with the free samples or services, they will definitely decide to continue with you.
Maintain Quality & Build up Trust:
Quality is the ultimate thing to survive in the market for the long run. Today, people don't hesitate to spend money for getting a quality product. So, quality is always a big deal.
Provide exactly what you have promised to provide in your advertisements. There should be no variation between words and practice. Remember, if your reputation gets a crack, it will be very hard to mend it.
Keep an Attractive Pricing:
Pricing also helps increase the brand value. If the pricing along with the quality of your product or services can match the expectation of your target audience, you will definitely experience a big hike. The pricing of your product solely depends on the type of your product, the type of your target customers and your business style.
Pricing can be chosen based on two fundamental policies:
You can maintain very high quality and also charge very high price. Sometimes, it is a type of people's notion to go with high priced products because general perception says "high price means high quality." In this case, no compromise with the product's quality should be entertained.
You can serve an average quality product, as available in the market, with some extra added qualities with a very reasonable and competitive price to cater to the needs of the budget customers.
Listen to the Customers:
If your customers make you know about any of your faults, you need not be worried at all. This is a good sign that they want to continue with your brand if you amend your mistakes. So, you need to give importance to your customers' demands and complaints. You need to create a scope so that your customers can send their feedback to you.
You need to do the following things:
Provide an e-mail account where the customers can send their feedback.
You can provide a space to write reviews on your website.
If you have an Android application, you can check reviews from there also.
You can set up customer care to communicate directly with the customers.
You can arrange a campaign to collect reviews direct from the market.
Get a Suitable Local Partner:
Get involved in some social activities with a local partner. Your charity to social activities will give your brand an extra advantage in the competitive market. You can put your brand's name on cookies, pens, notebooks, diaries, etc. and distribute them to the public.
People, in most of the cases, prefer to buy the products and services of a company which is involved in social activities. They know it very well if they buy the products and services of the company they are indirectly contributing to social activities.

Maintain Consistency:
Be consistent in making presence of your brand in front of your customers' eyes. There is a saying, "out of sight, out of mind". We can never forget that.
To maintain consistency, along with the print or electronic media advertising you can keep contest on your brand on social media pages. That will help you in creating a buzz.
These are some policies which, if practiced thoroughly, can lead you to the peak of your brand's success and make the success long lasting. At AnimatedVideo.com, we think you will find that we can accomplish all of these and more. With a dedicated professional staff that is skilled in creating animated videos, logo's infographics, social media graphics, brand materials. Contact us to get a free quote on how we can help you achieve your goals with your branding strategy to get your message to the world.
We are AnimatedVideo.com, we bring the art to your cart!