Last Updated on April 13, 2022
No live action video shooting is complete without recording a perfect sound. But the truth is sound recordings are not immune to background noise. So, to help you render quality audio here are certain video recording tips. Read these video recording basics to yield fruitful results.
Good quality sound recording mostly depends on the right location. Hence the first and foremost action you need to take while video recording is to choose the right location, then eventually use the essential tools and finally utilize high quality audio devices. But still, if you don't get the right sound take the help of different software dedicated to creating the best sound.
Noise and Its Impact On Communication
'Noise' is the negative influence on the effective mode of communication. In any communication, noise has a profound impact on the audience. It is a kind of distraction caused by some external influences (either technical or not technical) that interferes with the communication process. Noise is any disruption that interferes with the transmission or interpretation of information from the sender to the receiver. Noise is of different types- psychological, environmental, semantic and physiological. Our video production techniques would let you know how to avoid these noises.
Why You Should Avoid Noise While Recording
Video marketing is one of the best and powerful means of communication today. It's a channel bridging the gap between the provider and the buyer. Nowadays, every consumer forms their purchase decision after a close look at the company and its products which they receive from videos. By delivering videos, companies can build a long-term relationship with their prospective consumers. Hence, every footage created for the consumers should have the quality to impress their target audience instantly. Thus, videos with poor sound quality that require the viewer to strain their ears to understand the meaning behind the story would easily frustrate them and make them lose interest in the company. To prevent all these from happening you need impelling tips for video recording to present the best video ever.
Take a look at how to cut through the noise with these 5 video recording tips
1. Deter From Using Built-In Microphone
Nowadays almost all cameras come with built-in microphones, but unfortunately, most built-in microphones are heavily compressed and thus you shouldn't rely on those for recording audio. It's recommended you invest in some good sound recording device for noise-free online video recording.
2. Double-System is Ideal For Recording
Many audio devices are plugged in directly into a digital audio recorder and sound mixer. Such audio has to be synced to the video in post-production, but interestingly they allow the user to make use of the camera with more freedom. Shoot a coherent video with this double system set up for more impressive audio editing.

3. Decide On The Right Microphone
Capturing a perfect sound requires an ideal location and needs the right tools as well. Choose the type of microphone depending on the nature of the shoot. Take a look at the different types of microphones you need to select:
Lavalier microphones are smaller devices used for short-range audio. These mics are perfect for capturing interview sound and for recording dialogue. You need to clip these mics directly to the actor or interviewee to record voices that are louder and clearer than any other background noise.
Shotgun microphones are a highly-directional mic and are considered to be the most versatile choice for all videographers. These mics are known to reject unwanted noise and pick up the required sound with great clarity.
4. Location Plays a Significant Role
Location is the primary factor while shooting for a video. You need to find a perfect location that would preferably produce no background noise. But it's impossible to find such an error-free place. The trick is to pay attention to natural sounds whether shooting indoors or outdoors and find lucrative ways to eliminate the cause of the noise. It's recommended not to choose locations next to places having high traffic or areas near construction zones.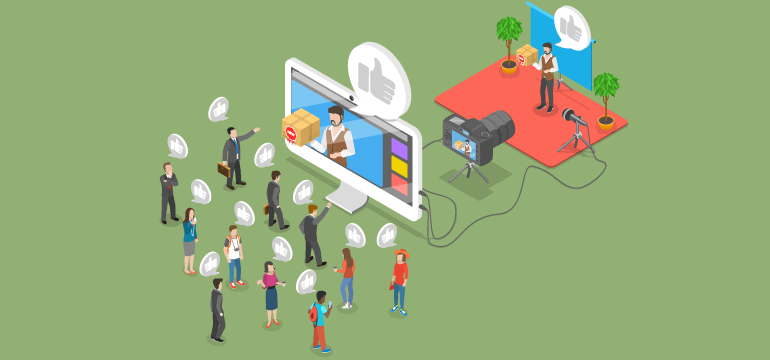 5. Focus on Post-Production Activities
After shooting there are several other post-production steps before the completion of a video. Post-Production includes careful editing of both picture and sound quality.
Sound editing features adjustment of volumes, dampening or boosting frequencies and reverbing echo or other sound effects. Sound editors are responsible for filtering noises that appear on a broader range of frequencies. To achieve the maximum results as a sound editor, you can use various tools and software that are available for sound editing and producing a noise-free video. Take a look:
Audacity is free software and easy to use tool that accepts a wide range of audio file types. It is a helpful noise removal tool. To have a smooth workflow use this tool and produce better quality sound.
Movavi Video Editor is one of its kind noise removal tools. This video editor reduces ambient noise from your recordings and removes unwanted background sounds or voices to produce clean audio files.
Video Shooting Tips and Tricks With Mobile
Keep your mobile phone in airplane mode during mobile video recording to prevent the sound of text messages from distracting you while shooting.
Shoot from proximity for eliminating noise while recording. Industry experts are of the view that distance plays a significant role while shooting with a mobile phone. Closer the subject more noise-free the recording appears.
To cut down distortion one of the best methods is to scotch tape over the microphone hole on your phone. This action would reduce the amount of sound that's able to enter the mic producing a better result.

Key Take Away
Videos are the prime source of communication for every marketer. So it's essential to create the ones that are captivating. It's a known fact that besides quality of picturization, sound also plays a significant role in making the video worthy. Hence you should produce a video with good audio. The tips mentioned above would give you a detailed insight into the scientific way of capturing quality sound. All said and done you need the right tools, proper microphone settings and multiple takes to produce the best video ever.
To guide you throughout your video making journey professionals at Animated Video.com are always there. Get the most of your video marketing campaign with them..