Last Updated on April 13, 2022
When it comes to creating online or offline video, there is no substitute for quality. You absolutely must have the best visual and audio quality at all times. Video is now the number one requested form of content on the internet today, but only a small fraction of the companies and branding using it, are doing it correctly.In this post, we look at some of the best video creation tips shared by video production experts.
To help with the process of finding what so many organizations are following the video production steps wrong  with video production and creation, we asked some of the top video experts in their world for their advice on how to create videos. Here's what they had to say.
What are the biggest mistake individuals / brands make when creating video marketing strategies, and what should they be doing instead?
---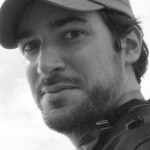 Whilst there are numerous examples of great online videos — both from a technical and successful results based standpoint — there are myriad mistakes that I see across the world of online video. Whether it be big brands or smaller companies, mistakes abound.
We could focus on poor audio quality (like fingers down a blackboard, it makes the video unwatchable), cheesy presenters/actors, or even cheesier scripts that make your product/service look like something tantamount to a used car salesman.
All of those issues are dealbreakers, of course. But the question asked for one mistake.
The biggest mistake I see brands/individuals making with online video is the marketing of the piece afterward. We live in an age where too many people follow the "build it and they will come" philosophy.
Unfortunately, it's not enough to just produce a great piece of online video. You must get eyes on the work in order for it to be truly successful.
Just a few quick thoughts on marketing an online video once it's finished:
– Social media is key for getting your brand's message out there. Instagram for anything glitzy/glamorous like clothes, makeup, workout kit, etc. If you're selling to over 30s, focus on Facebook. Twitter/LinkedIn for B2B type products/services.
– Don't stop getting your message out there. It's not enough to promote something once, or run one advertising campaign. An online video needs to be promoted consistently until you have another video to take its place. Even, then, in most cases the video won't be fully replaced. Be evergreen.
– Incentivize sharing. Give people a reason to share your online video. Whether this be something you can offer them that they get for free upon sharing, or some other incentive, you want to make sharing your video on social media something that your visitors WANT to do. Get them doing the work for you.
Matt Jacobs – Filmlifestyle.com
---

By far the most common issue that brands or businesses have when creating online video campaigns is forcing too much information into a single video. With any sort of video project – whether a commercial, corporate spot, or feature film – less is always more. Audiences always learn best when they are being educated through powerful stories, and any great storyteller knows their biggest priority should be keeping it simple. No matter what type of story you're telling, you want to have one controlling idea or theme that your entire piece is based around. Every shot should connect to this thematic premise, as should every line of dialogue/voice-over, every music choice, and every other creative decision along the way.
Brands often want to convey a lot of unnecessary messaging in their videos, and inevitably lose sight of their core theme that should have acted as connective tissue for the entire piece. While this type of approach never works well, I can't blame marketers for wanting to cram a lot of detail into their videos. After all, most video projects aren't cheap to produce, and marketing departments are usually looking to get as much usage out of any particular video as possible. That said, while the right intention may be there, too much information and a lack of focus will simply leave viewers feel confused, disinterested, and underwhelmed. It's always best to get one main point across in a way that is very powerful and truly resonates with an audience, as opposed to ten points that fly by so quickly that no one has time to absorb them.
This issue can be especially problematic for companies that have never produced a video before. There is a tendency for them to feel like their first video needs to tell the audience everything about the company, since they have no other videos to fall back on. In this case, I would still say focus on one idea. Even if it's a broad idea that is simply a general statement about the company. that's perfectly okay… Just don't overcomplicate things. Air BnB does a great job of this with many of their television commercials. Their service may seem simple on the surface, but it's actually fairly complex. There are a lot of moving parts that go into the AirBnb website, and the overall user experience when utilizing their platform is both detailed and nuanced. But do their ads tell you this? Of course not. They focus on one thing: The notion that you can feel like you live anywhere in the world by using their website and not a hotel. That is the core of their business, and that's what they focus on in their ads.
No matter what the size, scope, budget, or usage of any given web (or television) campaign, keeping it simple will be your best bet every time. That doesn't mean it's going to be easy to simplify your message and reduce it down to it's most essential form. But when you do, the results and engagement from your audience will prove just how effective simplicity in storytelling can be.
Noam Kroll- NoamKroll.com / CreativeRebellion.com
---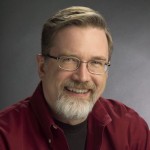 The biggest mistake is trying to do too much. Just because it seems everyone in your audience has ADD does not mean that you need to tell your entire story in 30 seconds or less.
FOCUS on what's the most important message you want your audience to learn, then drill that one home. If you see that there is an interest, create multiple videos. Several short, bite-sized videos are better than one long one. Viewers have NO patience, especially when they are being "sold" something. Get your message into the first 30 seconds, then take the rest of the video to back it up with stories and illustrations.
Next, if you've never done video before, work with a pro. There is a whole lot of technology that is hidden from the viewer that the people creating a video need to understand. You can absolutely do it yourself, but you'll be more effective working with someone that has a clue. Hire a pro for the first video, pick their brain, then start to do more yourself with the second.
Finally, don't expect too much. It is easy to say: "My video has gone viral." But, very, very hard to do. You don't want to reach the entire world – you just want to reach the audience most likely to purchase your goods or services.
To sum up: Focus, work with someone who really understands the technology of video, and set realistic expectations. From that foundation, you can conquer the world.
Larry Jordan – LarryJordan.com
---

There's a balance between trying to create perfect videos and trying to put out a lot of videos consistently. In the end, most people try to be perfect and fail at being consistent. As video content is king right now, you should be putting out a lot of video content without worrying about perfection. And honestly, with today's equipment, it is easier than ever before to create great looking AND sounding videos. Smartphones shoot amazing video. And with tools like the Rode SmartLav, you can record amazing audio. 99.9% of viewers will forgive you for imperfect lighting or composition, as long as the content of your video (the story you are telling) is engaging.
Phil – VideoSchoolOnline.com / Youtube.com/videoschoolonline
---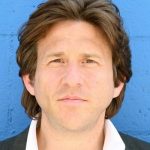 The biggest mistake brands, businesses, and startups make when creating online videos is trying to say everything in one video. They try to include all of their talking points and CTAs, from how the company was founded to what they do in generalities, to what problems they solve, to their specific products and services and to what the viewer should do next, how to buy, like, share…
This results in a video that is unfocused and likely to be too long didn't watch – TL;DW.
A better approach is to focus on each point you want to get across to your target viewers, and develop an overall concept in which you can, within the same shoot, or animation, have both a long video with everything, plus standalone shorter videos focused on specific topics or related groups of topics.
To limit costs and increase brand identity, each video shares a common intro and outro as well as shared design, graphics and concept, but each can also be used for different purposes – on your website, for social media sharing, for PR pitching, and for ads – all with different CTAs / call to actions.
David Murdico – SuperCoolCreative.com
---
How to create video content for Your Brand?
After hearing all of the great advice and tips from some of the best video production experts in the world, we know you are excited to get started with a video of your own. Through the storyboard process below, you can get an idea of the world involved to create a great video. The good news is that we can help with all of the pre-planning, creation and production process.

We would love to hear from you and see how we can help produce a great video for your personal use, business or branding efforts. We won't stop working until you are 100% satisfied.
Contact AnimatedVideo.com today, and let's create something amazing!