Last Updated on April 13, 2022
Since the time of its launch in April 2016, Facebook live video has traveled a significant path from being a mere novelty to a serious marketing tool through the broadcasting medium of the world's biggest social media site, Facebook. Live video streaming is the fastest way to reach the target audience in a matter of seconds. The best part? Facebook live video posts can be viewed later as well with Facebook live download.
Did you know? Facebook live is equally revered by the audience just as YouTube Live. In fact, in research conducted by New York Magazine and Livestream, 66% of the respondents preferred Facebook live as their favorite.
Facebook claimed that there had been more than 3.5 billion live broadcasts that have been created by a million people. Nearly 2 billion of them have watched a live video. Engagement is the key to a social sphere. More engagement indicates more response from the audience and therefore boosts the brands ahead in the Facebook's algorithm.
Did you know? In 2018, 78% of online audiences watched Facebook Live, as per Vimeo.
Marketers are excited with the surprising number of Facebook live viewers
Marketing through Facebook live video is relatively simple as the videos come with the power of communicating their brand message. The live feeds instantly hooks the audience with interesting content that the company is broadcasting to get their attention. It is a simple concept, but the Facebook live comes with numerous small yet critical loopholes and the marketers have to learn about those to extract the best results from it for the long run.
Video marketing when done right can make it big for the brand and this is a fact that every expert coincides with. There will indeed be certain risks associated, but without going beyond the norms, the brand can never get the desired ROI, leads, revenue and more.
CEO of Blab, Shaan Puri deduced:
"The struggle with Live streaming is that people need to show you something awesome that's being made right now.
Businesses big or small shall never jump into the pool of going live without knowing in details the pros and cons. Make a sound strategy of tips and rules which can definitely help you with the broadcasting of your advertisement with an extended shelf-life. The content for live videos definitely plays a significant role in this case.
How to create a Facebook live event: Everything you should know
In case it is your 1st live streaming, business-wise, then you should know that it has 3 main stages before, during and after the broadcast. To present you with Facebook live for business tips, we  delve deep into these 3 stages:
Stage 1: The time before the broadcast
Here are 5 main factors to be considered in the very 1st stage of live streaming:
A. The live video's purpose
Only because your competitors are going live, does not mean that you too have to do it if you don't have a purpose. As per a recent survey by Harvard Business School, 87% of companies with a purpose-led live video showed positive growth. Purpose increases the chance of the brand of being successful. What do you want? Increase sales? Generate leads or grow the audience? The purpose of the video will give you a way to achieve success.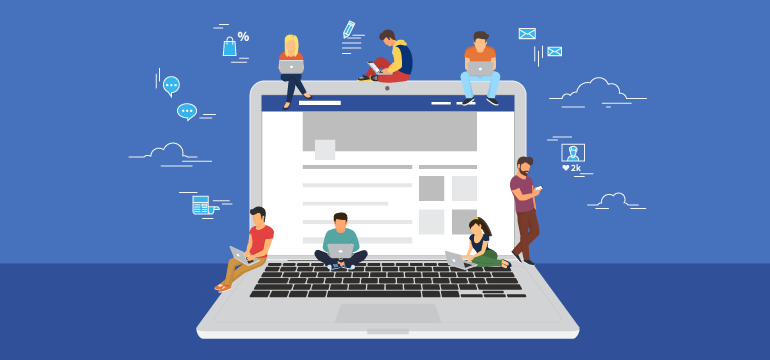 B. Choosing the format
Once you know what your purpose is, the next step is to select its format of execution. Do you want behind the scenes? Or do you want to broadcast q & a sessions? Do you want to upload How-To videos or do you want to show interviews? It is based on your requirement that your video format will be chosen. The right format will attract the right audience and hence the audience will get the maximum value from it.
C. Select the right platform
Selecting the right platform is very important when you are about to stream live video. YouTube is said to process more than 3 billion searches in one month (Source). Facebook, on the other hand, has a better reach in this case,
1.52 billion people on average log onto Facebook daily and are considered daily active users; This represents a 9 percent increase since 2017 (Source).
So, YouTube, Facebook and Periscope- these 3 are the top live streaming social media mediums that you can use for marketing.
D. Prepare amazing CTAs
CTA or Call To Action is considered to be the key to a successful marketing strategy. At par with the purpose of the video, the CTA spread the reach more promoting the product across various buyers, existing and new.
E. Notify your audience
Promote your live stream even before it happens. Put your broadcast time on the wall and let the customers know that you are coming to them with a brand new message. With the feature of Create Forthcoming Event, you can do it deftly and also create ads to boost them to other sites as well.

Stage 2: At the time of broadcast
After prior promotion, it is time for going live. So how do you amplify the reach of your live feed?
A. Ditch the script after a while
It is okay to follow the script but its trueness defines the concept of live video in the entire approach. If the flow of the video takes place as per the audience response, it indeed lays a favorable path to success and ropes in more engagement of the viewers. It is the advantage of live video that it is uncut, unrefined and unscripted, honest enough to appeal the audience more.
B. Engage with the audience
Engaging with your audience live is indeed one of the best Facebook live best practices that a marketer can do. Do you know? Responding to the live flowing comments are considered to be the best alternative for in-person contact. Based on the format of your broadcast, interact with your audience in the closest proximity with Facebook live.
Stage 3: After the broadcast is over
The job is not done after broadcast. Yes, your live video will still have a prolonged shelf life as mentioned earlier. So what can you do with it for a sound marketing?
A. Keep the video promoting
Keep the video posted throughout your social media channels so that you reach a broader audience base. Share and re-share not only on social media but also via emails. You can also take snippet images from the video and post them for the marketing for your brand.
B. Take help of an analyzing tool
Analyze the traction of your video and how it performs on the online to achieve all marketing goals. The figures will give you a clearer understanding of what steps you must take next to keep it reaching more people.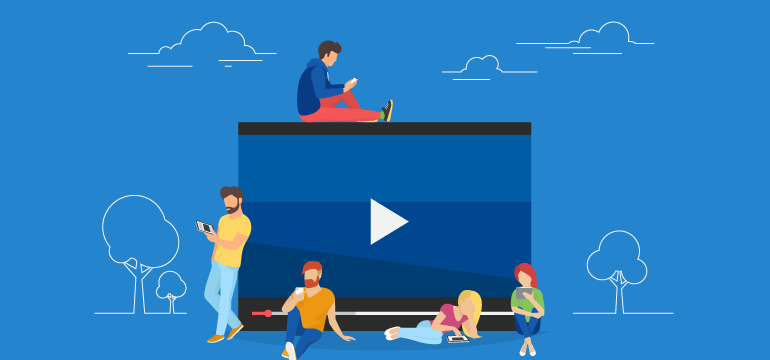 Facebook live tips for companies of varied amplitude to make it BIG!
What are the best brands on Facebook live:
So what do these brands talk about? Hit their pages and have a look at their Facebook live video section. Apparently, not all of them have broadcast live in action version, but most of them have made it a point to keep the audience hooked in so many ways of communication. Here's what they have done:
1. Using the video as a content
Instead of making blogs, ebook or slideshare, the companies generate value for the audience through live videos. They make it eccentric, humorous, catchy and also enlightening to interact with the audience at their closest emotions. They also share tips and tricks to answer people's thirst for knowledge.
2. Using as behind the scenes video
There is nothing better than providing the audience a glimpse into your world. With the behind the scenes videos, the audience will be able to take a closer peek into your life and thus they will place their trust on you. This relationship will go on a long way by making them understand the business ethos your brand is based on.
3. Q & A Sessions
This perhaps the best way of communicating with the audience live on Facebook. Asking for their feedback and answers on the video and interacting with them to answer their queries puts their faith right into the favorite place for your brand. With the question and answer sessions, you can definitely serve to what your audiences need.

4. Trend discussions
The pot of internet is continuously boiling with the new emerging trends and breaking news from all around the world. Discussing them with your audience can prove to be immensely interesting for both the parties. As the owner of the brand, you can get to gauge the areas of interest of your target audience base and for them, they will come to know the vast area of your brand's reach, beyond the business values.
5. Create an engaging poll
Creating a poll on Facebook is not something very complicated; in fact, you may not even need to create a video for that. But think again, what if you hold a small session that will include declaring the results alongside interacting with the audience to gain the desired traction and reach online.
It is not always about broadcasting unscripted videos though…
Launching a product or do you want to show your audience how things are done with a pre-recorded video that is played live? Yes, that is indeed possible. In case you don't have the needed resources, you can always seek the assistance of professional video making agencies that create the best visual assets for your marketing. So what are you waiting for? Set brand live and make it reach the billions with a fantastic video.