Last Updated on April 13, 2022
Did you know that 54% of users would love to see more video content from brands and businesses they support? This is an excellent opportunity to engage with your audience and boost loyalty.
Companies use hundreds of videography tricks to increase sales, brand awareness, engagement and broaden their customer base. Read on to learn more!
Why use video content marketing?
At least 93% of marketers say that video content is a crucial part of their marketing strategy. Simple texts and pictures aren't that reliable anymore. People want more drive, action, and drama. Combine these components in a video, and the results will stun you!
Producing video content, companies also explain their products in a better way. Increased understanding of a product or service leads to the generation of sales. You wouldn't want to buy a pig in a poke, right?
Also, videos are used in all sorts of ways, including social media publications, promotional campaigns, email marketing, tutorials, and many other ways. The production of content became much more affordable with the appearance of multiple software solutions so that anyone can create professional videos even on their smartphones.
Major pitfalls of video content marketing
Although making quality videos, in theory, is easy, there are a lot of pitfalls that might get in your way. We'll cover how to make good videos avoiding these issues.
1. Lack of funds
Businesses, especially small ones, often decide to remove video marketing from their strategy because of the costs it takes. In their opinions, thousands of dollars would be spent on equipment, planning, software, and other factors.
Truth be told, quality content does not always cost a lot of money. Creating something for social media or YouTube doesn't require additional expenses. All you need is:
an idea of what to shoot;
a smartphone with an above-average camera;
editing software;
basic editing skills.
Professional videos are only needed for huge marketing campaigns. For everything else like posts and stories, regular videos should be sufficient.
2. Lack of time
Although other business processes might occupy you, you still can find 5 to 20 minutes to create a short video for your Instagram account. People love seeing what's going on behind the scenes, so why don't you show them how you produce products or provide services?
Some applications provide automatic video editing. For instance, Quik has different templates and scripts that are suitable for various types of content. You should upload your material, and the app does everything itself.
When you have a good idea and use the "shoot for the edit" technique, you'll save a lot of time on editing videos. We'll cover this part a bit later.
3. Lack of skills
If you think that you lack the skills to be a video creator, then you're wrong. Even beginners are capable of doing great content, so don't underestimate yourself! Reading this guide already boosts your shooting skills.
With hundreds of tips and tricks available on the Internet, you can google anything that worries you to find answers in no time. Filming something isn't that hard as it seems to be. The main part is to plan your actions in advance.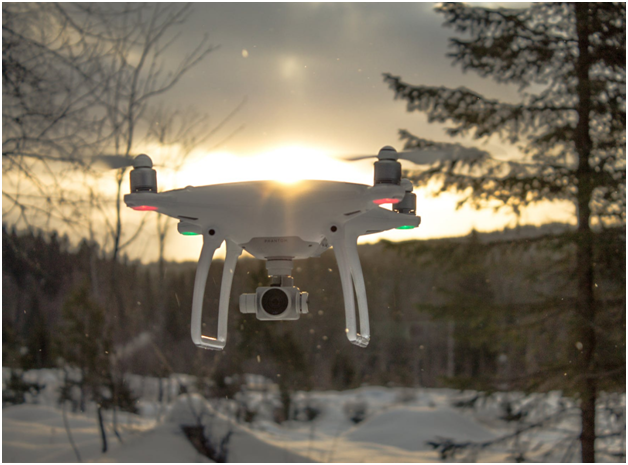 Preparation is the key to success
What do you think is the best way to record a great high-quality video – by improvising or planning? It is possible to combine both, although we recommend planning as many activities as possible. Here are some tips for better preparation.
Step 1: Get the minimum required equipment
Shooting a video requires the basic equipment – a camera and a microphone. These two options are already combined in your smartphone; however, having them as separate tools will be a huge advantage.
Having a tripod is also desirable, as it helps to stabilize your camera. A three-point lighting kit is also a must-have to increase the quality of your video. Don't forget to get an additional micro-SD card for more memory. Videos occupy a lot of space, so you'll want to have extra storage just in case.
Step 2: Set up proper video lighting
We've already mentioned that you'll need a 3-point lighting kit. The more light you'll have, the better will be the quality of your video. Always remember to balance temperatures according to the general style.
Do not forget about glares that may appear from glasses and reflections – you can deal with them by indirect lighting and polarizing filters. While daylight might seem a perfect choice, it is very tricky. Clouds can cover the sun, and you have limited time outside, so lighting kits are the best option when your budget allows it.
Step 3: Clear the background
No matter where you decide to film a video, always ensure your background is clear. Imagine shooting a story when there's a mess behind you. This won't be professional.
The best option is to get a backdrop or find a nice wall with a neutral color. It'll help you ensure that nothing is behind your back.
Step 4: Write down a scenario
Improvisation is good, but quality videos require thorough preparation. The good script is half the battle. When you get an idea, write it down immediately. Then, plan your actions and speech. You might want to leave the plan for a while and think over in a few hours because it'll help you get a fresh look.
Step 5: Learn your plan by heart
When you're sure that the plan is ready, learn it by heart. Before you start filming the video, revise the lines several times. This will save a lot of time and simplify the recording process.
Videography tricks for shooting a video like a pro
Okay, so now you know how to prepare for shooting a video. Now it is time you got some practical advice regarding strategies and tips.
1. Shoot for the edit!
Cut down the amount of unused footage with this strategy. It will help you avoid checking dozens of videos searching for the right recording without errors. Here is a short checklist to minimize your efforts:
Ensure everyone revised their lines;
Check the cameras to be stabilized and focused;
Start and end the shooting with at least 3 additional seconds;
Cover your camera with your hand after recording a successful shot to make it easier to find the material;
Diversify your video by recording from different angles;
Plan each action in advance!
Follow these tips, and you'll cut the time spent on editing at least twice.
2. Watch the composition in your shots
Do you remember any videos where people were interviewed and something as if got stuck from their heads? This is the result of wrong setups, which are very distracting. Proper shot framing might require moving some furniture, getting some plants out of the way, and asking the actor to move around before the perfect position is found.
Pro tip: try to make the background blurred or empty for fewer issues.
3. Use several cameras with tripods
You never know when a new idea might strike you. Having several cameras lets you shoot different angles at the same time, create time lapses for "behind the scenes" material, and record additional shots with fewer efforts.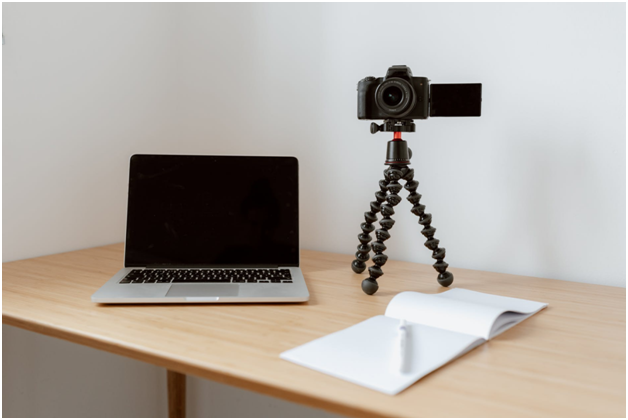 While you might be 100% sure that your hands aren't shaking, a tripod is far more reliable. It stabilizes the device and makes sure the camera doesn't tremble a single bit. Such small details are what determines professional content.
How to make good videos – editing tips for everyone
Now that you know how to shoot videos, let's proceed to the editing process. This is even trickier than creating new recordings, so it is best if you read the following tips.
Simplicity is always the best
Many inexperienced editors try to add all existing effects, thinking that this will make their edit look professional. Truth be told, that never works. Some of the best videos do not even use any visual effects.
All your video might need could be merging pieces, cutting & cropping shots, adding music, and creating subtitles. You do not always need to download any software for that, so this is the perfect choice for creating something quickly.
You don't always need software
Everyone got used to the fact that you need to download special software to edit videos. However, now this isn't necessary. There are many powerful applications that shouldn't even be downloaded!
Here is a list of free online video editors for quality results:
Using these services only requires a web browser and Internet connection. That's all it takes to make good videos without downloading software.
Add subtitles
No matter whether you're making a video for Facebook, Instagram, YouTube, or advertising, subtitles must be present. Captions help people remember information in a better way.
Try to remember yourself scrolling your Instagram feed. Do you always have your volume turned on? You wouldn't do that in public unless you had a set of headphones with you. Subtitles increase accessibility because the message is sent even without sound.
Where to publish your videos
If you still haven't chosen where to publish your content but already know you want to film videos, then have a look at the following platforms. Some of the most popular options include:
YouTube;
Instagram;
Facebook;
Twitter.
Note that each service comes with its own terms and restrictions, the violation of which might lead to your account getting blocked.
YouTube is a video-only platform with two ways to publish content – stories for short videos and regular posts for bigger content. You'll have to work more on your quality to get successful here, as the competition is huge. The limits are 12 hours in length or 128 GB of space, whichever comes first.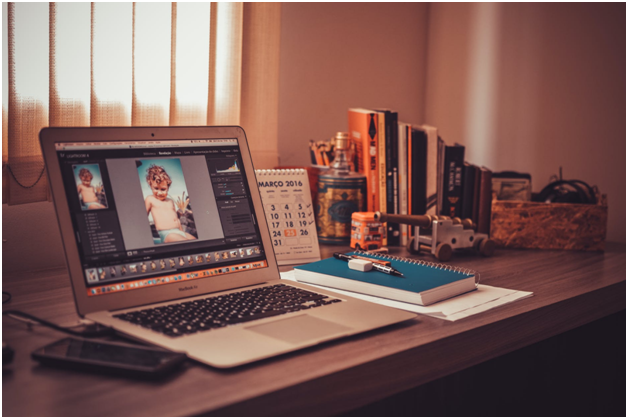 Instagram focuses on visual content, including photos and videos. There are multiple ways to upload your materials – publications, stories, highlights. Each type requires a different content format in terms of size and length, so remember to optimize your ideas properly. Stories accept videos up to 15 seconds long, while for regular publications, the limit is 1 minute.
Facebook is more serious than Instagram because it doesn't have a general focus on one type of content. There are long texts, pictures, videos, stories, live streams, and a lot of other ways to share your opinion. Videos can be up to 240 minutes long. You can also integrate YouTube content when publishing.
Twitter is mostly used for short texts, although videos are also acceptable. The maximum video length is 2 minutes 20 seconds, so make sure your content is optimized properly.
We would recommend focusing on Instagram and Facebook because promoting your brand there is somewhat easier from the beginning.
Video promotion tips
Finally, you've made content with quality edits and found where to publish it. How do you promote a video? Without promotion, nobody will be able to see your creation. That is why you should at least get to know the basics.
Optimize your content
We've previously mentioned the length limits for several platforms. Note that they also have certain requirements to size, including length and width.
If your content doesn't meet those terms, it is unlikely that your video will be popular within the service. Imagine yourself being the user – you'd definitely want to watch optimized stuff.
Use thumbnails
Do you know what a thumbnail is? That's the preview picture you see before watching a video. It's a great tool for all social media because you get a chance to show an extremely tense moment, something intriguing, or clickbaiting.
Instagram users often use thumbnails to write the topic of the video. This helps others know what they are going to watch in advance.
Add hashtags
Everyone knows that hashtags increase engagement. This is related to all social media. Hashtags are something like a search tool; they're very similar to keywords.
Instagram lets you add up to 30 hashtags, YouTube accepts 3, and Facebook has no direct limits, although it is recommended to use 10-30 keywords.
Share your YouTube videos
When you publish something on YouTube, make sure you let your community on Facebook, and other media know about it. You never know that way the recommendations will work, so it is best to do all you can to promote the content manually.
Interact with comments
Apart from using videography tricks, you should also remember that your audience is real people. The more you interact with them, the greater their loyalty will be.
Leave reactions and answer questions. This will make the algorithm post your content higher and encourage users to write more.
The choice is yours!
Will you create commercial, professional, or blog videos? The services that we've mentioned help you do more than that!
Remember to follow our tips regarding preparation, shooting, and editing for the best results. These tricks should help you improve the quality of your creations.