Last Updated on April 13, 2022
Are you thinking about creating a Facebook ad? Are you debating about the type of advertising you should do to ensure that your brand gets noticed? You're not alone. Many business owners are in a quandary as to how they should promote their brand efficiently and consistently and get the point across regarding their products and services.In this post, we will discuss what work for businesses, Facebook Ads or Video Advertising.
One thing business owners know is that you have to stand out from the crowd. Just throwing together online video advertising strategy that lacks value gets you nowhere. Another problem is that you need an audience. As business owners, we are all reminded every day that business is about sales. To be an effective entrepreneur, we have to sell!
But we can't do that until we are in front of an audience.
Following Facebook video advertising trends, you are guaranteed that you can get that audience and even get the targeted audience you need to sell your products and services to the people that care the most about it. This is wonderful and lets you focus in on the very people who most want to buy from you.
Why Facebook ads work
The best facebook ads ever work because they use native advertising and customized ads to do the job. Let's say that someone is on Facebook, and they see an ad for Zappo's shoes. They may click on the ad but not purchase. Then days later, the same customers see the same facebook ads examples on the website through a customized sponsored ad. This is not an accident. It is planned by Facebook ads.
How to reach the masses
The potential audience of Facebook is huge. In one small area alone, your potential reach for a typical Facebook ad may be 95,000 or more.
The potential reach of the entire Facebook audience is in the billions.
With numbers like this, you can't afford to miss this solid opportunity to get your brand out there to Facebook users.
It's one of the best ways available today to promote your ideas, your products, and your brand.
But what about video?
Some reading this may be saying, "But I thought the video was more powerful than Facebook ads." Yes and no. A video is the single most powerful type of media that gets results when people are shopping for specific products. That is likely because explainer videos and other types of media help the client come to a logical conclusion based on the preponderance of evidence (to use a legal term) when they watch a product demonstration or explanation about a product.
In essence, a video serves to address customer objections and answers any lingering questions that the customer might still have about a product.
This is especially helpful when a customer is on the fence about buying, but the statistics show that it can be applied to any customer who is on the lookout for information about a product that they are considering purchasing. Over 65% of people who have viewed a video on a product purchase the product soon afterward.
This is compelling information and cannot be ignored by a business owner who wishes to make use of this important medium.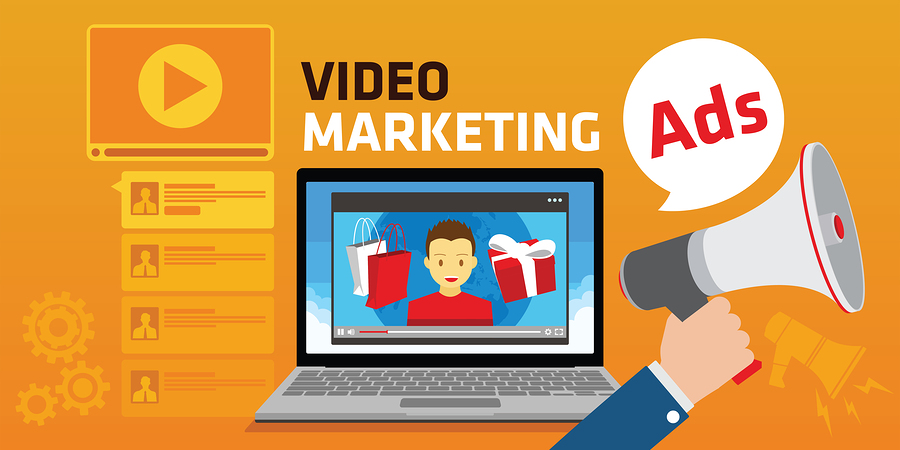 Why not do both?
The typical Facebook ad is usually a sponsored post that includes a logo, a brief title and byline and the post itself. But it's wise to include media such as photos, infographics, and video. So who says you cannot include both video and a Facebook ad and do them together.
If the video is the most influential medium and you are already planning to do a Facebook ad, why not combine them for maximum effect? With the combined power of the audience reach and the massive influence inherent in the video, you'll set the world on fire with a video ad for Facebook.
This tutorial on Facebook gives you some valuable tips on how to create an effective video that will work on Facebook. Also, you just need to make sure you keep in mind the specifications of the file sizes and proportions that Facebook requires before you post it on your site.
The tutorial above is good also because it provides a "create video" link that makes it easy to create a video ad on Facebook from that URL. However, you do have to have a video done and ready to promote before you go to this step.
Adding your Facebook link to your web page and putting share buttons on your websites and blogs are also excellent ways to create more hype for your message and promote your brand.
Creating the Video
Once you have decided to do a video Facebook ad, you will want to create your video. Think about what you want to say within the video. Keep it simple but direct. Speak to the problems of your audience and show them how your brand will create a solution for them.
Don't make it about you and your brand. Customers don't care how long you have been online or in business if they are looking for information to solve their problem. Just keep it about how you can provide the answers they need and say it in your explainer video.
Following the Guidelines
One thing some business owners struggle with is making sure their video meets the qualifications of a Facebook ad. The most HD format (mp4) video will work, but there are some recommendations for quality that make your video stand out and look better on the Facebook platform if you follow them. It's great to be creative, but you also need to be aware of what looks best on which channels. Here is a general guide that Facebook provides that should help you get an idea of what to expect regarding formatting for your video ads.
Once you have the video created, you are ready to post it to your Facebook ad. Just go through the process we outlined above to do that, and you're good to go!

You must seek professional video advertising companies for getting better results. Visit us at animatedvideo.com. We are experts in the animated video field, and we have been helping companies like yours for years with creating a great video that gets them noticed in the online world.
Video marketing, when tied to social media and a great video will do more for your brand with one ad that you could do in months by writing articles or blogging alone. Tap into the power of animated video but don't keep it to yourself. Share it on Facebook for maximum exposure.
If you are ready to create your award-winning video for Facebook (as well as other platforms), contact us to get started. Remember taking action is the best thing you can do to start progressing forward with your brand and your idea. You'll find that combining video and social media marketing is one of the most significant things you'll ever do to increase your brand identity.