Last Updated on April 13, 2022
Online video is important to your brand. It creates hype and interest in your brand in ways that other media cannot do. It creates a dynamic experience for your viewers and helps grow your audience. In this post, we will look at some of the reasons video is so compelling and then analyze the success of six entrepreneurs who are using video successfully for their brand.
Video is one of the most compelling online business ideas for the following reasons:
Movement attracts attention– Among other reasons, online video helps attract attention due to the movement that they create. Static images can bore the viewer and decrease brain activity while moving images increase brain activity. When you create a moving video for your message, you will be more likely to attract views and interactions thus increasing your engagement levels.
Talking heads increase interest in the topic– Talking head video (either real people or animations) increase the level of interest in a topic. By using character actors to tell your message, you will draw people into your message in a way that ordinary text or images cannot do.
Animations create excitement– Animations create excitement for your message and your brand. Much of this goes back to childhood when we were delighted with the cartoons and actions we saw in our favorite cartoon programs. The level of excitement was much higher than an ordinary video. This excitement is still captured in explainer videos and corporate videos today through the avenue of animated video.
People love stories– If you tell a good story, you will capture the attention of your audience much faster. Animations tell a story in a way that other media cannot accomplish in such a short time. You can write out a script in a few minutes and have your characters tell the story through the dialogue and action.
So there are many reasons that people love the video and why you should use it in your online branding.
How and why video marketing is so powerful?
Well-known entrepreneurs understand the power of online video to grow their brand. We researched this topic and found the following entrepreneurs who use online video for their branding strategies.
Michael Dubin: The Dollar Shave Club
Michael Dubin, CEO of The Dollar Shave Club produced a video by themselves without any help from outside sources. It cost them around $4500 and was filmed in their factory warehouse. The video received 14 million views and 12,000 new orders as a result. They have gone on to produce other videos that have experienced similar success in helping to raise interest in their brand and products.
The Dollar Shave Club uses "talking head" video but it is done in such a way as to pull in the viewer through humor, music, and constantly moving action.
Logan Green: Lyft.com
Logan Green, CEO of Lyft.com, created an engaging animated video for his transportation solution known as Lyft, which allows people to carpool or get a ride whenever they need it while making new friends. The video is fast-moving and gives you a top view of the world with images that show the world coming together through transportation and mobile technologies.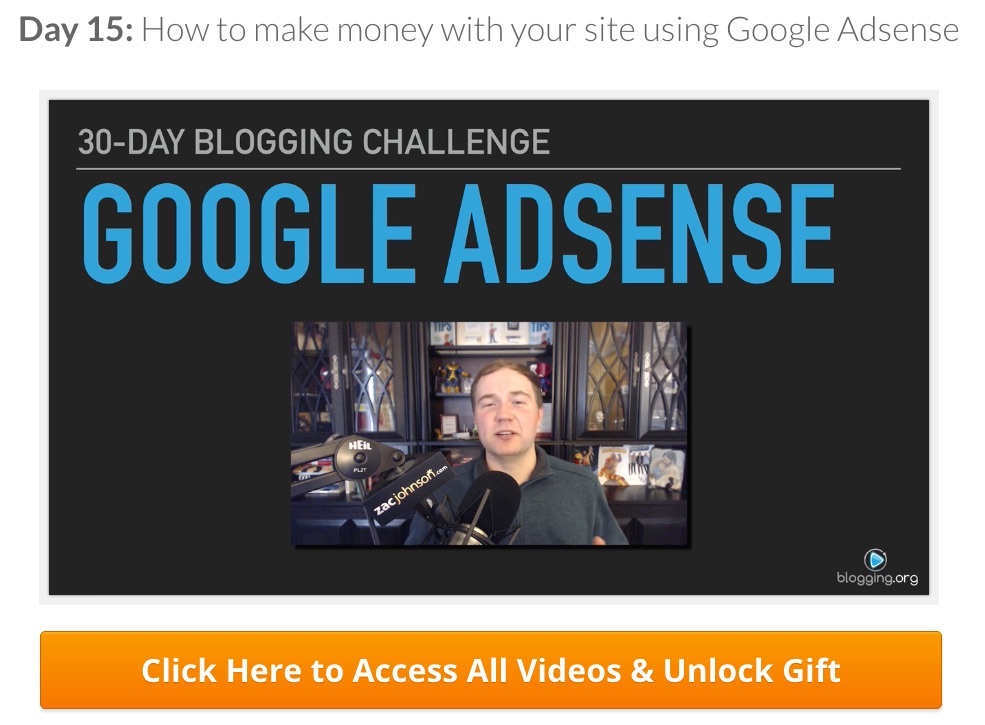 Zac Johnson: Blogging.org
Zac Johnson is an entrepreneur with more than 20 years of experience in the world of online marketing and branding. Through his latest site at Blogging.org, Zac offers a free 30-day blog training course to his audience in the form of a daily video that is sent through email. The value in this mini-series is that his audience gets to learn a new component of blogging each and every day, while walking them through the complete process and giving them enough time to implement each step.
In addition to offering the free video course, Zac has also created other mini-courses that are available through learning sites like Udemy. What also makes Zac's videos stand out and provide an extra added value to his audience, is that he also include interviews with other industry experts as well.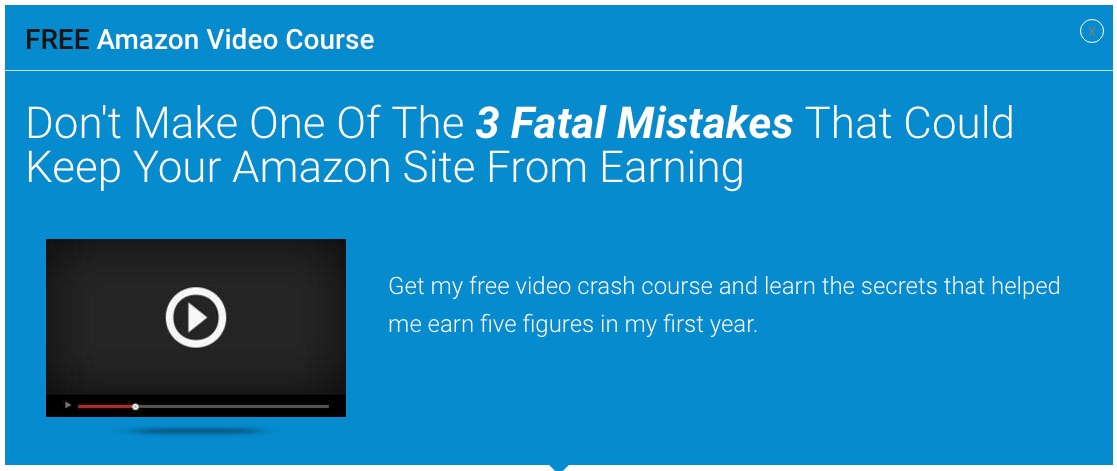 Dom Wells: Human Proof Designs
Dom Wells created the website "Human Proof Designs," and creates niche websites that combine effective affiliate marketing with modern web and tech savvy strategies, including video. In fact, when you go to his site, the first thing you will see is an offer for free videos to teach you how to earn money on Amazon and other opportunities.
His site is http://humanproofdesigns.com and Dom uses video often to convey his strategies and ideas to his followers and subscribers.
Daymond John: The Brand Within
DaymondJohn.com is perhaps one of the best examples of a highly-successful entrepreneur, Daymond John, who has used video, along with other branding strategies, to increase interest and engagement in his brand.
He has a very powerful video that he has featured on his YouTube channel about The Power of Broke, a very well-known book that he wrote about how to increase your brand in the eyes of your target audience. The message in the video is a strong one and focuses on getting people to take action regarding their branding and about the high motivation that people experience when they feel a sense of lack.
The book is available on Amazon and other vendors and has inspired thousands of other entrepreneurs to take action about their brand and company idea that has helped them to achieve a higher level of success.

Daymond John not only had this video created to advertise his book but he also features several other video testimonials from successful entrepreneurs who have been inspired by his message. This has increased his following even more and has created a sense of heightened interest in his ideas that he presents in the book.
His YouTube channel is popular with entrepreneurs who are struggling to get their brand noticed, and it has helped many of them to find their voice in a similar way to what Daymond has done.
Daymond John is also a regular in the ABC "Shark Tank" show and he also uses live video feeds as another way to help other entrepreneurs, as well as his brand.
I have attended several of Daymond's live online video feeds, and he always offers something very practical in the way of advice for new entrepreneurs that can help them increase their standing in the online world.

How to market and grow your business
We've been talking about some entrepreneurs who have figured out how to use video and other media to increase their branding. Importance of video marketing for your business is unparalleled. Video sells by engaging the viewer and drawing them into the message in ways that static media cannot do. There is an advantage to all kinds of media, but if you use video for any purpose within your website, you will find that your engagement levels and revenue will increase accordingly.
Just be patient and start with a great video. If you don't have a video yet, contact us. Even if you do, let us know what you are doing, and we will see how we can help you improve it. We are animatedvideo.com and we specialize in creating animated video that sells.
Let us show you how!