Last Updated on April 13, 2022
Explainer videos are valuable to you as a brand because they get to the heart of your message in just a couple of minutes or less.
Like an infographic, they cram a lot of information into a small, neat package, so people do not have to read through miles of text to get to the point.
We have focused this point on five great explainer videos that are on landing pages and website. Some may have been moved around to other places on their site, but they are still all excellent examples of explainer videos. Bookmark them as examples of what you should be shooting for when it comes to animated video ideas.
GigTown: Local Music Lives Here
GigTown had this video up on their main site for a long time, and it's a great explainer video about their services. Since then, they have replaced it with talking head from the CEOs, but the explainer video seems to do a much better job of capturing the message. The company focuses on helping people book local musicians for their special events.
Their target audience is not musicians, but rather the person who needs to book a special event, such as weddings, business conferences, and other live events that need to book musicians. The video gets to the heart of the "problem" that people experience in trying to find musicians for their event and offers a unique solution to their problem.
The animation is also done with style, and it's fun to watch.
Gradeleap: Educational Tools for Students
Gradeleap is a new educational tool that helps students organize, keep track of, and coordinate their school work and increase communication with parents on assignments. This explainer video targets students who are struggling with their homework and goes into detail about the specific qualities of the program so that students can tell their parents too.
The company does go ahead and write out the specific high points of the software program below the video, but the video has all of the important information as well.
An explainer video with highlights of the good points is probably ideal since 65% of all users purchase a product immediately after seeing the video. The highlights in the text probably just ensure the sale after they watch the video.
Pinterest: Just Pin it!
This explainer video for Pinterest is a great explainer because it tells everything you need to know about Pinterest in 90 seconds. Hubspot says they liked how they told people exactly how long the video is from the beginning. I found it entertaining and engaging because they use digital media and great animations to illustrate how Pinterest is just like a modern-day scrapbooking.
Junk Removal: Removemyjunk.us
Junk Removal is something a lot of people have to deal with, so it is a pain point with a lot of people. Removemyjunk.us is a company that takes care of every aspect of junk removal from pricing to booking and moving services. In this explainer video, they do a great job of using animated graphics that illustrate how their service works.
You can click on the Pricing, Specials, Trucks, or Service tabs on the website to find out more about their services. The video using screen capture to illustrate this nicely.
We found the video engaging and entertaining, which may mean customers watch it through to the end.
Olark
Hubspot liked this explainer video and commented that the company does a good job of explaining their services with a special offer at the end. Olark is an online chat service that allows businesses to install it on their website to serve as a live chat agent that features real chat representatives that appear instantly upon the customer's entry on the site.
The video captures the essence of what they do well and animates it in an interesting fashion that engages the viewer. In the end, they offer a free trial, which is their hook that they want people to start with to gain new leads and customers.
What These Explainers Have in Common
What all of these videos have in common is that they use custom animation to focus on the important message that a company is conveying with the use of animated video. They all try to address a central problem that the viewer might be having and offer a solution to solve it.
All of these animated videos get to the heart of what the company is offering and address the issues that are most important to the client.
They are also very engaging and entertaining. The Gigtown video illustrates setting up a band for a live event by showing little-animated band members and the sounds of cheering crowds. Then they go into the various services that GigTown offers while showing it on the screen.
With this kind of explanation of a company's services, it is harder to misunderstand what they do.
To see more examples of high quality explainer and animated videos, be sure to check out our own portfolio of videos below.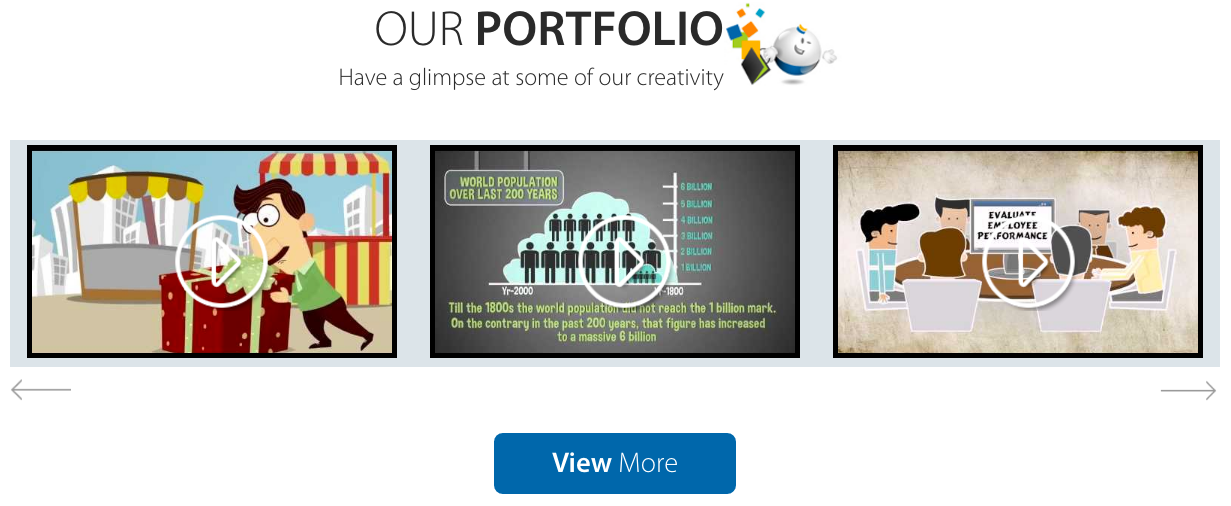 Our Final Analysis: What Makes a Great Explainer?
In the Gradeleap video, the company focuses on offering academic help for homework and organizational tools. What they are selling is a complete software system that helps students stay on top of their assignments and improve their grades. But what it sounds like they are selling is happiness.
This takes the basic advertising techniques that work so well (selling what you can do for the client) and encapsulates it within an explainer video in a way that is both engaging and compelling.
The Pinterest video defines what a "pin" is by showing rather than telling, and invites the user to make their pins on their site and invite others to do the same.
Comparing the Pinterest platform to the old-fashioned scrapbooking was a stroke of genius and may serve to pull in some of the older generation who remember real-world scrapbooking from days gone by.
The Junk Removal video was cute to watch and nicely illustrated the various aspects of that company's business by putting it into terms that were easy to understand. With colorful illustrations of the trucks and animations that nicely addresses the problem of junk removal, it told the story of the company well.
The Olark chat site emphasized what it should: the chat function since it is a chat service that helps online businesses reel in customers and answer their questions as soon as they pop online.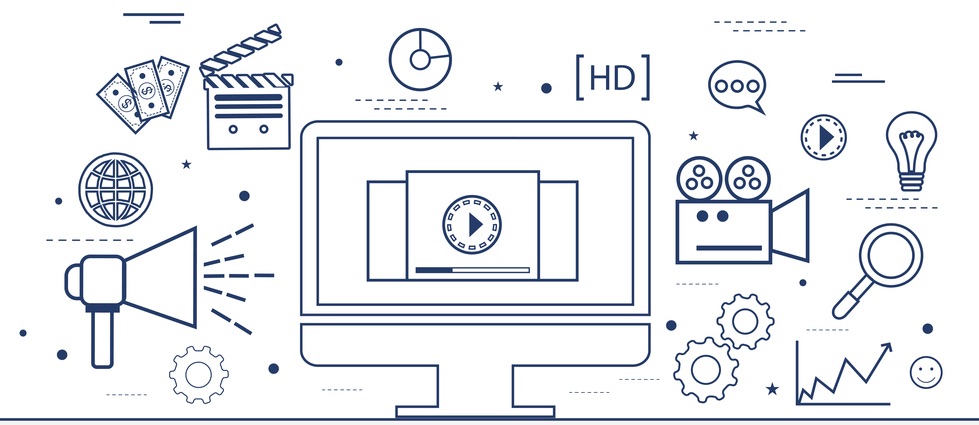 All of these videos did their job and served to illustrate the most important aspect of that company's business, explaining the process in an easy-to-understand fashion. They also make excellent use of audio soundtracks to further enhance their message.
They also kept the audience engaged until the all-important "call-to-action" at the end. And they all featured well-done custom animation that was fun to watch.
Hopefully, these five great explainers got you in the mood to start on your own!
Now is the time to enlist the services of expertly animated video artists at AnimatedVideo.com.
We live, breathe, and love creating custom animations for businesses.
Animated video is the best way you can get your brand out there and capture the attention of people that are interested in what you have to say. We can custom-design the type of video that gets you sales and conversions and put you on the map.
Contact us for a free estimate.