Last Updated on April 13, 2022
Are you looking for a better video hosting solution for your video content? Perhaps you have just finished creating a great video that you want to host online. Whatever the case, you need to sort out one from the best web video hosting sites that does what you need to fulfill your goals for your business regarding your video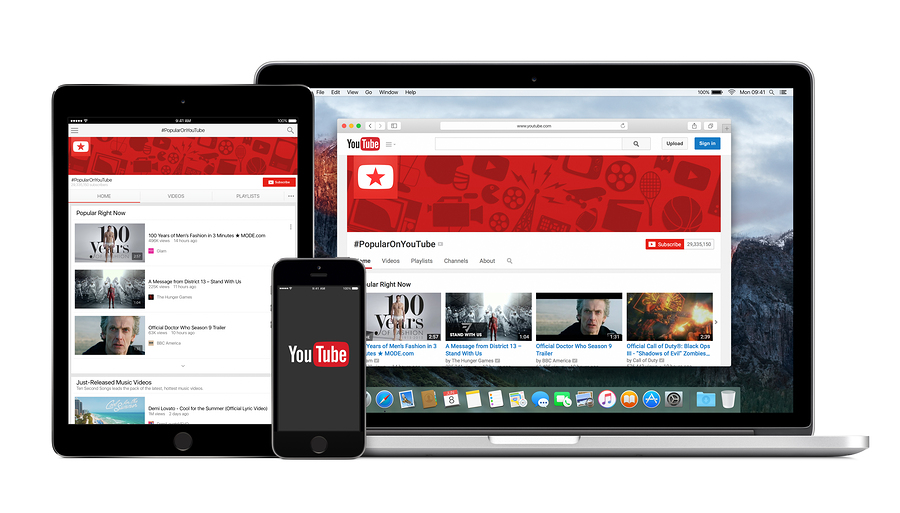 YouTube
First, we'll talk about YouTube. With over one billion active users per month now, YouTube is the #1 amidst the other best video streaming platforms! It is owned by Google, which makes it even more powerful, giving you access to millions of potential customers through the YouTube and Google search engines. In a sense, they are one and the same. YouTube is a search engine itself, as well as a video platform. Many people forget that. But, at the same time, Google is the engine behind the engine that runs all of it.
By uploading your digital video content to YouTube's powerful platform, you can reel in hundreds or thousands of views per month that you would not have had access to through your website alone.
Advantages to YouTube
Some of the advantages to YouTube are:
Access to Google and YouTube search traffic– When you use the YouTube platform, you have instant access to Google and YouTube's search traffic. People may come in on Google and search for a particular topic. The results they get offer both text and video results, as well as images and other options. Users have a choice of choosing to see the video only which allows them to see the video options. Your videos may show up in this search and increase your traffic to your video content.
Topic-rich content searches– YouTube is designed to be related to the content topics that people are searching for. Therefore, you can streamline your results by using content that is topic-rich that people may be interested in.
Keywords and descriptions– When creating your video content, make sure to include carefully chosen keywords and descriptions, as well as metatags. This increases your search results and ensures that they will be relevant to your videos.
Easily insert your call to action– What is a video presentation without a call to action? A waste of time. That's why it's great that you can easily insert your call to action within your videos either on screen or below the video to get people to do what you want.
Works with social media and your website– The best thing about YouTube is that it is designed to work seamlessly with social media and your website. You can easily share videos with just a touch of a button (hitting the "share" feature), and most viewers know this. Additionally, you can embed it in your website so that it takes center stage when people enter your site.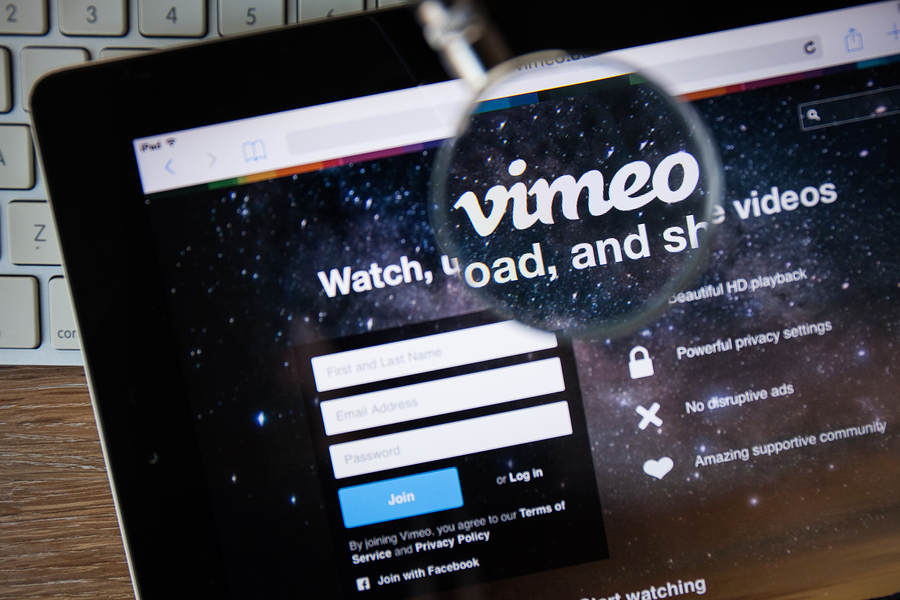 Vimeo
Vimeo.com is another top video content platform among the other video hosting sites for business that allows you to upload and maintain content on the web. Vimeo was founded in 2004 by a group of creative filmmakers who wanted to share their creative work with others via the web. It's funny that vimeo video was created a year before YouTube. We tend to think of YouTube as being first.
Regardless, Vimeo was able to build a supportive community of people who shared their vision for video creation and digital filmmaking that transcended any of the traditional boundaries of analog video.
With offices in NYC, the company goes by the standards of the original video community that they created long ago. Much of their success has been created by people.
Vimeo differs from YouTube in this way. When you go to YouTube, you don't see the sense of community involvement in the filmmaking process that you see on Vimeo. YouTube is a lone wolf owned by Google. It is a self-sufficient platform, and the genius is in the engineering behind it. And, like Google, YouTube is meant to run itself once set up.
The business model of Vimeo is different than YouTube also. When you go to create a video hosting account with Vimeo, you'll be taken to this hosting page. It features different levels of hosting plans much like a web server does. Starting with the "free" version, you can get 500 MB per week of video content hosted per month on their platform. To get more, you'll need to go up to the $5 package which gives you 5 GB per week.
Advantages to Vimeo
When you use Vimeo, you invest a bit more but there are some advantages to it.
You're not competing with YouTube users.
It makes your platform a bit different.
Full HD quality and increased bandwidth with upgrades
When you opt for the Vimeo platform, you are sidestepping the YouTube users who are competing with you for keywords, Google traffic, and descriptions. You don't have to play the "Google game," so to speak and you can use a platform that fewer people are on. It brings a type of uniqueness to your video platform and helps you stand out a bit more within your website and social media. You also have more control in how much you spend and how much you get.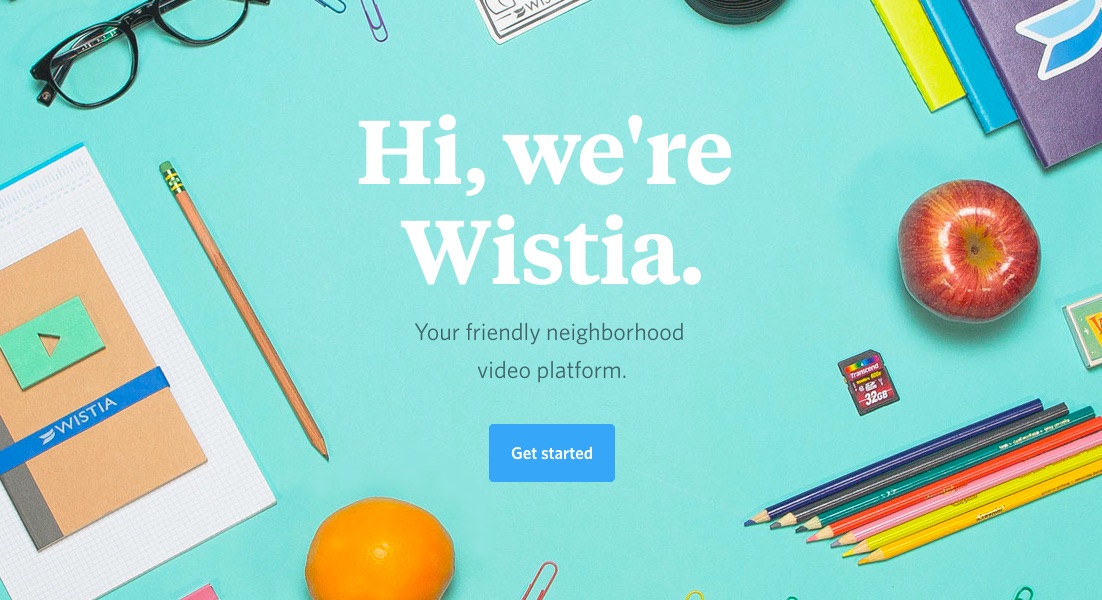 Wistia.com
Wistia.com is a third platform we are going to look at today. If you have ever created instructional media for Udemy.com, you may have heard of it. When you go to their website, you see their logo: "your friendly neighborhood video platform."
The team of Wistia has several videos on Udemy, and they have some partnership with them. They offer some lessons on what they believe are best practices for video production that you can download and learn about video techniques.

Like Vimeo, Wistia seems highly focused on the staff and creative team of their company. They are more about people than technology.
Some of the features you may like about Wistia include:
Secure your videos
Generate new leads
Improve your SEO
Understand your data
Beyond these features, another thing that makes Wistia stand out is a there list of robust analytical tools. If you go to this page, you'll see what we mean. They have a plethora of specific analytical tools that help you keep track of your level of engagement and site traffic to your site.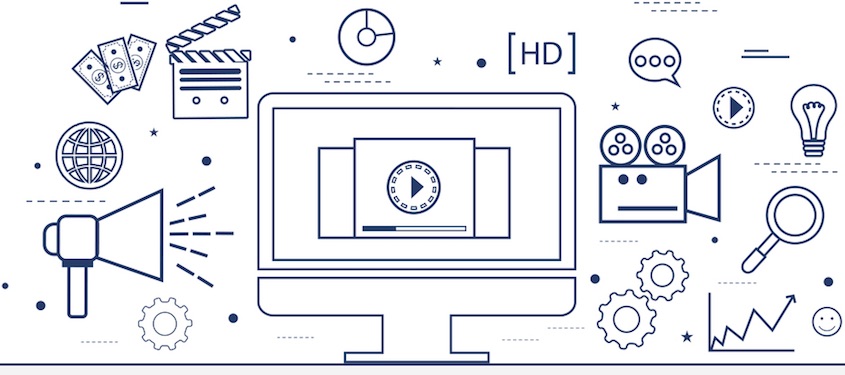 Conclusion: And the winner is…?
When you look at these three platforms for video web hosting services, you can see the advantages of all of them. YouTube is a standalone platform that is tied to Google and is the most popular one on the market. It's also free! Vimeo is a people-oriented platform with lots of options on bandwidth and quality. Wistia is a robust analytical tool as well as a video platform.
All-in-all, YouTube is the best choice because of its viral popularity and onboard analytical tools that reflect Google's traffic. It's also the easiest to integrate within your current websites, blogs, and social media. However, the others offer some features you won't find on YouTube and are worth considering if you want to expand.
The most important element of your video platform is not the platform. It's the video. Having a compelling and engaging animated video for your websites, blogs, and web presence is the best thing you can do for your brand.
If you need help with this, see us at Animated Video. We'll make the video. Then you can decide where you want to put it.