Last Updated on April 13, 2022
Living in an age where social media platforms are flooded with memes, GIFs and one-liners- it is very tough to oversee the scope of gif marketing & gif advertising on the digital platform. Yes, whatever you are wondering, gifs can very well stand as an incredible marketing tool for digital branding. Why? Because the full engagement of the users that it fetches across different platforms of social communication has made it a lucrative aspect to be included for gaining customer attention.
Did you know?
Giphy serves more than 1 billion GIFs per day – Source
Using gifs for business may raise the concern on how they prove to be effective because gifs are plainly used for entertainment purposes; how can they be included in serious business?
Before jumping into the 7 ways how businesses have already been using gifs in their marketing, know this universal marketing truth that whenever any popular trend sticks for a long time, organizations ensure to use it in different ways for reaching the target audience. The concept of gif marketing is not at all ineffective even if it is new!
1. Businesses Use Gif In Email
Excepting platforms like Outlook 2007+, all other email software used to reach clients support the exchange of gifs. Taking advantage of this, many businesses have been embedding gifs in their newsletters and making their email marketing campaigns a great success. Instead of using plain and texty images in the mail, awesome gifs are taking the place. Gifs in emails are a great way to develop anticipation, understanding and excitement in the customers. It is a powerful way to germinate emotions in the people for the brand's products and services. The only important thing to ensure here is that it does not appear as spam.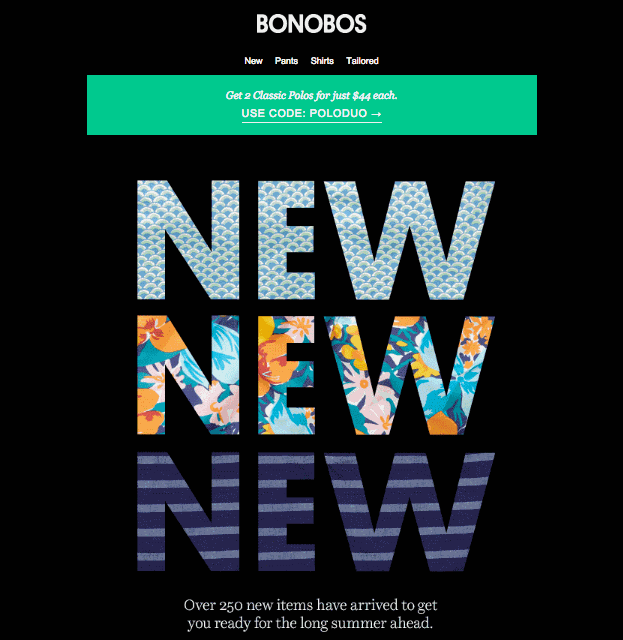 [Source]
2. How-to Videos can have Gifs
Demonstration videos or how to videos are essential tools of marketing for companies who mainly sell products. Although, instructional videos are also ideal for many other industry verticals in this case. Videos generally come with a play button and with gif. We have come across these excellent explainer gifs many a time in MailChimp. In fact, when they roll out a new feature or update, they use gifs to let their customers know.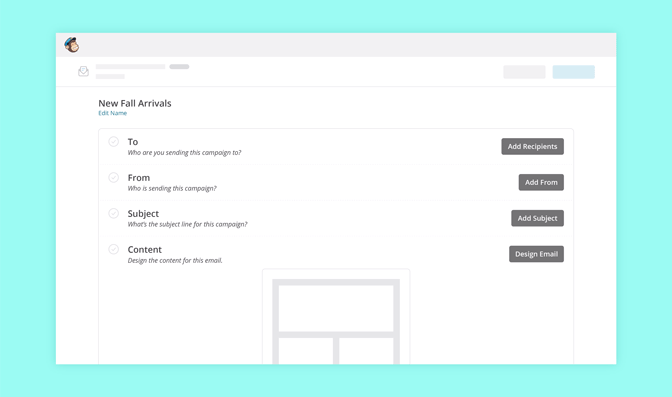 [Source]
These gifs are nothing but screen recordings that are edited to be shown in important frames. Gifs don't rely on any kind of action from the viewer and channelize information clearly. Create one gif with many levels of tutorial or create multiple gifs for each point; the way you would conduct gif marketing solely depends on your digital marketing strategy.
3. Gifs are vital for Illustrating Products
Still photographs, HD videos, e-flyers and what not?! Brands leave no stones unturned to showcase how attractive their newly launched or a new conceptualized product is. Now, it is time for the digital marketing gifs to be their torch-bearers. If you are thinking how gifs can actually provide an excellent first glance, then look at Hershey's gif below: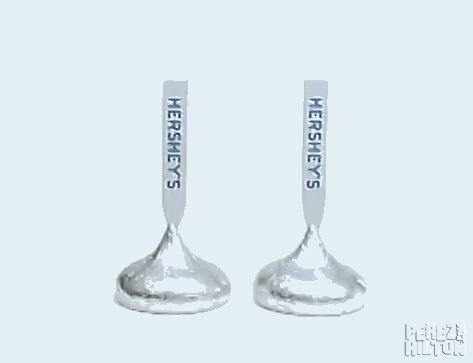 How amazingly the confectionery and candy giant has impressed every customer with the adorable Hershey kisses dancing together. Reading between the visual content, one understands that Hershey's kisses are the most eligible sweet accompaniments for every joyous occasion.
4. Increase Homepage Traffic with Gifs
By this time, we have come to know the broad scope of adding any animated elements on the homepage of your website. With the same benefits, gif inclusion on the home page can fetch greater engagement for a brand. They, alongside attracting the target audience, also increase the average spending time as well as the amount of new traffic over the time. Gifs also create a delightful visiting experience for the customers as they feel interested in exploring your lively website.
A word of caution: Never overdo your homepage with this otherwise fantastic tool. A heavily decked-up webpage can significantly result in losing ranks in the search engine page and also turn your customers away from the page.
5. Heightened Social Media Presence
With gifs, we began our journey of knowing this eccentric and entertaining flash content. Social media marketing gifs came way after the content reeled in significant popularity or, as mentioned before in this informative- stayed there for a long time as popular trend. Many prestigious organizations have continuously treated their target customers with fantastic gif contents on social media, which fetched them overnight success and exposure to paths untraversed. The companies exponentially increased their target customer base with heightened popularity, more than before. Below is a great example of a great social media gif.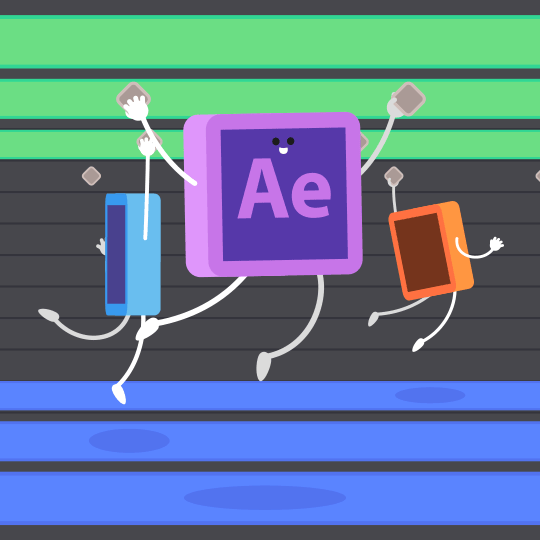 [Source]
The gif above is extremely simple yet engaging that grabbed the attention of its customers. It does not stick to the usually strict norms of its product or brand ethos, which is okay because- IT IS MADE FOR ENTERTAINMENT PURPOSE!
6. Gif-Based CTA's
Only a few people could discover the potential of a gif as an out and out Call-To-Action. We all know the benefit of animated CTA banner or video in this case and Gifs too carry the same element of attracting the attention of its viewers and enabling them to take a favoring decision for the brand. Add taglines, funny characters, caricatures, fabulous color palette, or even a story of a microsecond- the right gif CTA will indeed go a long, long way in fulfilling your digital marketing goals.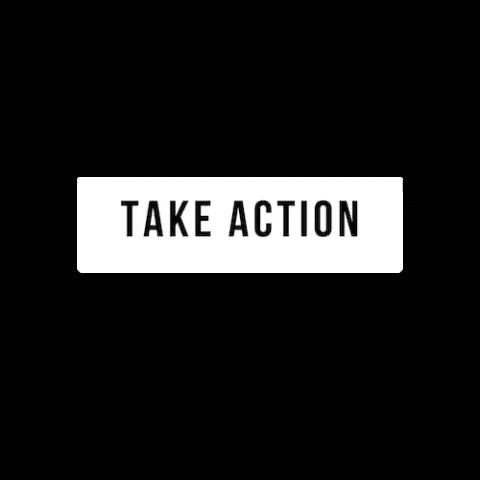 [Source]
This humble CTA, with a mere two words, is enough to trigger the customer to take any action and make a decision to avail a brand's products or services. Place the gif on the landing page or in a blog; gif CTAs are unusual means of marketing.
7. Elucidating Product Functionality
Extending the point of illustrating the products, gifs can also be used for showing the functionality of the same. It is not necessary for them to only showcase the nice looking packaging; gif can also highlight the critical levels that will lead to the product's full optimization. In easier words, the gif can show the functionality of the product through detailed steps. This can be ideal for making the customer learn to use the product in its fully optimized capacity with error-free technical functioning. For example, one can get a clear idea of his or her car engine care when the company releases the step-by-step care guide of the same. In case your business does not deal with any physical product, you can still build a gif citing your service's benefits.
How Can Gifs Be Found?
Relevant and incredible gif contents are never easy to find. However, below, we provide you an informative guide on how you can make the best efforts to extract the best content to your needs.
A. Finding Gifs On Google
Enter your search term
Click on Images
Click on tool for accessing the submenu
Select the animated option from the Type dropdown
B. Finding Gifs On Twitter
Twitter comes with a gif library since they partner the gif websites or gif maker hubs GIPHY & Tenor
Click on the Tweet for a new post
Inside the message box choose the option of adding gif
Type in your topic of interest or relevance
Select the most suitable one for your post
C. Finding Gif On Facebook
Facebook, too, comes with an extensive Gif database. You can search for a new gif in the following ways
Make a new post
Click on the ellipses for more option
Select gif from options
Type in your topic
Select that fits your post
D. Gif On Instagram
Instagram is a different platform in comparison to the aforementioned ones. More than gifs, they prefer the Boomerang loop video created by their app. But yes, they do allow searching for gif stickers through Giphy for Instagram stories.
Select video or photo for Instagram Story
Click on sticker app
Select the gif option
Search for your relevant gif
Social Media Is The Best Place To Share Gif. Here's How You Can Do With These Recommended Tips:
For Facebook: Use high-quality animations, choose subtle motion, use links with .gif with less than 8mb size.
For Twitter: Use looping gifs; otherwise, after playing after one time, the content will become static, use between 5mb to 15mb, use one gif for every tweet, use links ending with .gif.
For Instagram: Only when you add sticker to your gif, you can create stories; you can also create a video of 15-second loop in mp4 format and share it as gif on the platform.
Choose Professional Help For Achieving Your Goals
If there is no way you can create gif files for your company, then worry not; the professional designing agencies will be at your service. The talented team of experts with a thorough market research will create amazing gif contents at par with your marketing requisites. The best part is, you can get fresh concepts delivered for your project without relying on the pre-created gifs of databases.
Explore the versatile service bundles offered by the team at Animated Video & make them your creative extended team for marketing success.