Last Updated on April 13, 2022
It's easy to say the future of the internet is going to be through mobile devices and viewing… but how many businesses and brands are actually putting their best efforts into making sure they are ready for this transition. At the same time, it's already been several years since the rise of mobile started, but it's now growing at an even faster rate as more mobile devices are accessible around the world at cheaper prices, while technology and internet access continue to scale at the same time. With so much focus on mobile usage, content creation and mobile advertising market, we thought it would be a great idea to seek out some expert advice from some of the top minds in the industry today on the mobile marketing trends 2018. We asked the question, and provide you with the expert answers! Let's do this!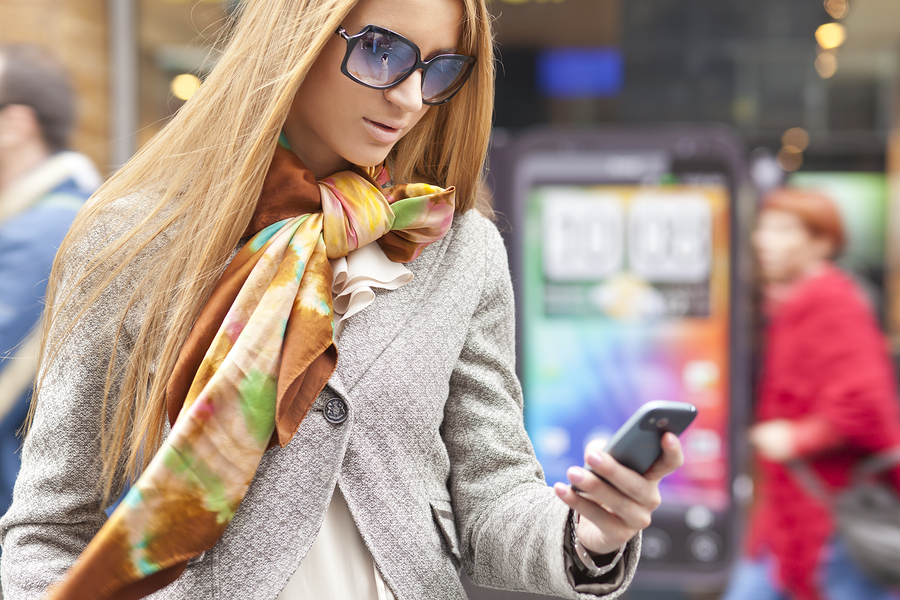 What do you think about the future of mobile, and how will it affect your business?
There is so much talk about Mobile, how important it is, and the differences in how it works. I believe the word "Mobile" needs to disappear as a silo in 2016 and beyond, as everything has basically become mobile.
Don't be scared because building a mobile community is the same as building any community… engage, interact, add value and show support for the group and what is important to them.
In today's digital world it's all too easy for us as brands and individuals to let our relationship-building muscles atrophy. We get caught up in a multitasking whirlwind of emails, social updates and text messages where it's easy to let a connection or a conversation fall through the cracks. We're super-connected, yet somehow disconnected at the same time. This puts us at risk of losing the very relationships that help us prosper as companies and people.
It is time to re-build our one-on-one communication skills and muscles that we've forgotten in our rush to new technologies. These skills scale via social because most participate vicariously via the few who interact publicly.
In order to get by-in from the c-suite be sure to bring awareness to the fact that… a Network gives you Reach, but a Community gives you Power. That power solidifies Trust, and Loyalty… which leads directly to ROI for any person or organization.
Relationships are like muscle tissue… the more they are engaged, the stronger and more valuable they become.
Ted Rubin – Tedrubin.com
—
It will surely affect every business that's actively doing SEO in the future, especially now that Google has started testing their mobile-first index. As to how I've adjusted, improving mobile experience has certainly become one of the key areas of our content optimization process for the past several months.
We've made it to a point to ensure that all the key pages we want to optimize for search are serving better experience for mobile users (and not just the homepage – particularly in terms of site speed).
If you're doing SEO, this aspect of optimization should be one of your checklist's top priorities (use tools like Test My Site with Google and Page Speed Insights).
Jason Acidre – Kaiserthesage.com
—
The rise of mobile has already started impacting our business as more and more users consume our content on mobile devices. To adjust for that, we have made sure that our websites are 100% mobile friendly and optimized for increased user engagement. For mobile users we add additional share buttons such as WhatsApp and Messenger to improve sharing as well.
Syed Balkhi – WPBeginner.com
—
Mobile marketing is going to be huge… and it already is! Something we've recently done lately is making sure our website and content loaded extremely fast and easy through all mobile and tablet devices. Since we focus on providing coloring book content to our audiences, we know they want to be able to see all our content as large and clear as possible. We also removed a lot of junk from our site and eliminated all possible distractions. Mobile is the future of content viewing, so make sure your making it as easy for your audience as possible.
Montgomery Peterson – OriginalColoringPages.com
—
The smartphone revolution redefined how businesses work. Today people are on the go and looking at their mobile. They do everything from reading and purchasing things on their phones.
As an owner of an e-commerce store, we notice a trend from customers buying through their mobile phone.
We knew it was going to be popular and spoke to several of our customers to make sure we got it right.
From their feedback, we made changes to make buying experience a breeze from browsing to selecting purchases to check out process to making payment. We're also constantly on a lookout for new mobile trend that will help. The key for us is to listen to our customers and adjust on the go.
Aaron Lee – AskaAronLee.com
—
Very hard to answer in a general way as every business will be effected by mobile. Whether it is in the marketing or customer service departments. Customers are now on mobile devices and will interface with your business on those devices. Ensuring you optimise that interaction is critical.
Marcus Miller – Bowlerhat.co.uk
—
Really estate has been and will continue to be dramatically affected by the use of cell phones. Daily people are using their phones as an informational tool when they are out looking at homes. The ability to have all the information at their finger tips when looking at property is a big benefit. I made sure early on that my Massachusetts real estate website was mobile friendly. I publish an article every Monday. These articles are very well received online. Many of my visitors are viewing my articles from their phones. The ease of viewing cannot be understated. If you do not have a mobile-friendly site people will be on to the next site immediately.
Bill Gassett – Maxrealestateexposure.com
—
At HealthJoy, we are a mobile first company that's the first stop for an employee's healthcare needs. Our all-in-one app combines telemedicine, personal healthcare concierges, Rx savings, price transparency and more. We sell our service for a low monthly price and demonstrate a positive ROI for businesses almost instantly. We decided to offer mobile app only based on our early usage a few years ago, employees were barely using our website to access our service. We still offer telephone support though a 800 number, but it has limited usage. People love the ability to hop on their phone quickly, send a text message and get service on their schedule.
Rick Ramos – Rickramos.com
Mobile is so important, and what I find most interesting about it all, are the brands and businesses who think they can succeed without it. Like it or not, this transition is happening. Less people are using Google and desktop devices, which means search engines and organic rankings don't matter as much as they used to. Now it's all about instant gratification through mobile devices, quick searches, social media and applications. If you aren't actively moving your business model to these areas, you are going to miss out big time!
Brandon Johnston – BlogReign.com
—
Currently, our company is dedicated to offering SEO services for Shopify stores. For this reason, we are well aware that in the world of e-commerce today, it is imperative that your store is perfectly accessible via mobile phones.
A recent study from Business Insider states the following "M-commerce will rise in the coming years as e-commerce grows to become a larger portion of total U.S. retail sales. In 2014, m-commerce made up 11.6% of the $303 billion U.S. e-commerce total, according to data from the U.S. Census Bureau and comScore.
BI Intelligence, Business Insider's premium research service, used this data to forecast that m-commerce will reach $284 billion, or 45% of the total U.S. e-commerce market, by 2020."
In fact, we have recently prepared a guide with 32 points to improve the SEO and usability of Shopify stores (you can see it here: SEO and Usability for Shopify), and obviously one of the basic points we have highlighted is the use of responsive design as a fundamental element for any online store.
Albert Mora – Seolution.com
—
MobiDev started back in 2009 as a company that focused on mobile. Now we provide complex software development services to different businesses, and mobile is still on the rise.
We believe it's all about mobile users. You make an app for them. You need options to choose from, be it a native or a cross-platform app. Generally, it depends on your business aims and functionality: the right technology can help you to save budget. And the other thing, after the release, you need to update it, once or twice a year at the very least, with proper care for code quality and maintenance of documentation—this, for example, drastically reduces update costs. Outdated apps don't bring benefits to businesses.
Oleg Lola – MobiDev.biz
—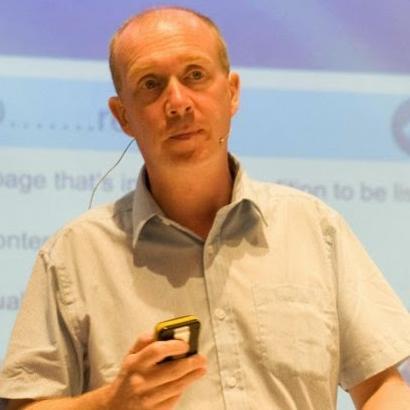 It already is affecting it. I only deal business to business and 12 months ago the amount of visitors hitting my site from mobile phones was 8%… it's now 27%. That's a huge rise in a year.
A few years ago I made sure my website was fully responsive but I've started going to the next level by creating very mobile friendly versions of my popular pages. I'm removing certain elements that show on desktops and replacing them with images/graphics/calls-to-action that are specifically designed for mobile viewing.
I've also re-written my online marketing training courses so that they can be delivered to mobile devices. All emails and PDFs now display great on any screen size and I feel this will hold me in good stead over the next few years.
As marketers, bloggers and business owners we need to make sure all our content is easy to digest and engage with on any device.
Jon Tromans – jtid.co.uk

My background is in SEO and the raise of mobile means a real shift in my industry. Currently 60% of all searches happen on mobile devices and the way people search via mobile is very different then the way they search via a desktop. Often on mobile people will ask questions or speak their query into the search engines. The way one types and the way they speak are very different and this means the types of keywords that people use are very different. For example through a desktop someone might search "Toronto restaurants" where as on a phone they might say "where's a good place to eat". The phone search didn't even use keywords but the search engines use the phone's GPS location to determine the relevant location and creates a similar search result to the typed version. There's no way to target this type of search using the standard SEO practice of lacing the site with keywords. Instead the SEO needs to be savvy about optimizing for Google business search, which is often the type of result provided for these types of searches. The good thing about change is as long as you keep up to date with it you always remain above the competition. Understanding how mobile impacts your business is essential.
Allan Pollett – AllanPollett.com
—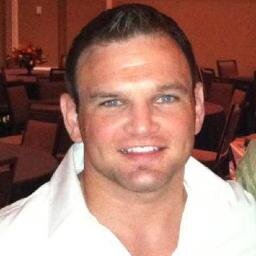 One the web, mobile is well beyond being on the rise… it has surpassed desktop. All of my business is conducted online and 60-80% of the traffic to websites I manage comes from mobile. For example, one of my eCommerce stores on Shopify that sells Valentine's Day gifts received over $25,000 in sales during February. This website received 70% of traffic from mobile. I adjusted to the rise of mobile by building responsive, single column websites like this, so the desktop version translates well to mobile devices and optimize the speed of each by using Google PageSpeed Insights to improve the mobile score above 90.
Ben Wynkoop – Benwynkoop.com
—
Mobile-first approach is what I've been preaching to my team for quite some time now. Right before Google started rolling out mobile-related algorithms, we tweaked our systems and started focusing primarily on the mobile experience.
I run a client-based business, so it's imperative for us to stay on top of our game and always stay in Google's good graces.
Andrew James – BrandBuilders.io
—
I think that rise of mobile will only increase traffic to our businesses, not significantly because there will be a slight shift, but not a complete realignment because lots of users are using both mediums to interact with us. I don't think revenue would decline as the mobile platform has also oriented itself to provide businesses options for monetisation options which work well at the mobile level.
Rajesh Namase – TechLila.com
—
I'm getting more enquiries about mobile apps, which I don't create, but fortunately have a friend who is app magician, so I can spread the good words and let him make some money. In terms of webdesign and development, I had to learn and change my approach to the mobile first way. It's something that we can't avoid. It's a thing you have to learn or you'll be out of the business soon.
Kris Hoja – KrisHoja.com
—
This age is not only the mobile-first world but the mobile only word. People are all into mobile and marketing it effectively in that specific device allows you to leverage opportunities that are geared towards your long term goals. A few tactics to make sure you're optimizing your strategy for mobile users:
Ensure your website is scrolled and easily accessible through mobile (menus, graphics), remove banner ads and pop-ups – most of which kills user experiences.
Publish content on a mobile format that allows people to skim through pages without the need to scroll down to the page. The market will decide if your content is good enough to spend time on.
Venchito Tampon – SharpRocket
—
The rise of mobile will affect all online businesses, undoubtedly, not only mine. Things like layout responsiveness, loading speeds, video, audio, font types and sizes, images, forms and submit buttons and even content will need to be adjusted in order to reflect and take into account the different mobile device screens and operating systems. The "why", "where" and "when" users are accessing their favorite online places also need to be considered. Google will reward sites that are mobile-friendly, so I need to make sure I have all of that covered and changed according to the new and upcoming mobile era.
Louie Luc – Buzznitrous.com
—
Mobile use is a particular concern and websites are adapting to the changes fast – but not fast enough! It's not enough to be mobile responsive any more. Your website has to do more – as well as engage dream clients it now processes payments and follows up your leads. It means the ability to communicate with your clients on specific devices is possible. It also means your marketing capabilities need to cross devices. Email does this very well, websites need to catch up.
Sarah Arrow – SarkeMedia.com
—
If I had to guess anything about you right now, I would guess that your mobile device is just a few feet away from you. The moment it chimes or updates, it's the first thing you reach for. That is why the future of mobile marketing is so important. Every business needs to figure out the best way to connect with their audiences through mobile — whether that be text messaging, an application, online video or a responsive website. The better you are set up for the future of mobile marketing, the better you will stand against the competition.
—
I am going to benefit a great deal with the rise of mobile since my preferred source of income is email marketing. The fact of the matter is that the latest reports state that the effectiveness of email marketing is continuing to increase alongside with the exponential use of smartphones and mobile devices.
To be prepared for this new impact, I will have to rethink my subject lines; I need to make sure I keep them short and catchy. I will also change my email formats and adapt my email messages so they are much more direct and not too long. This is how I'll use the new mobile waves for the betterment of my businesses.
Mike Martyns – SoccerGearHQ.com
—
I'm mostly online either through my iPhone or my iPad. I only use my laptop for the more time-consuming tasks. Meaning, I'm totally aware of what works and doesn't work in the mobile sphere of the internet. (At least I like to think so. 🙂 ) I know what I need to change on my websites, mailing lists, eBooks and all the places and resources where I am and make available online. (And I've been making several updates in the past six months.)
More importantly, what's going to change for me is where I'll be investing my money in. I'll be redirecting my advertising budget to mobile and video ads because that's where the users are going to be and see more in the coming future.
Clara Jeronimos – TravelRedux.com
—
The shift to mobile is not surprising. We knew it was time, so we've already optimized our website for mobile. For example, we set certain limits to our image files so they won't clog our website when it loads on mobile. We've also fixed our layout to be easier to read for mobile users. Our app is mobile ready. We have a team of developers who are in the process of continuously refining it.
Dave Schneider – Ninjaoutreach.com
—
Mobile marketing and usage is huge right now and this is only going to keep increasing with time. Think about how the United States was first in the massive internet and mobile boom. Now think about how that same boom is grwoing throughout the world as more third-world countires are gaining access to the internet and mobile devices. With all of this in mind, you need to make sure you best content is resposnsive and fully accessible through mobile. Also don't forget about the power of video. Facebook had no idea what to do with mobile users in the beginning, and now they mastered it and are making more money than ever before. Others will master these platforms, and others will fall behind. Make sure you are the ones left in the dark!
—
Our statistic shows that in 2016, 18% of our site users are coming from mobile devices. Furthermore, mobile users tend to spend more time on site and convert 2x better than desktop users. This is a drastic change as not too long ago, mobile users merely made up 5% of our overall traffic. To serve this group of users better, we have revamped our site design in December 2016. And after much consideration, I am planning to spend more (up to 30% of my total ad budget) on Facebook ads (and perhaps Instagram) to capture more mobile traffic
Jerry Low – Webhostingsecretrevealed.net
—
I'm a small business owner and I have a physical location where I sell some of my products. The new mobile age is proving to be very exciting to me. More and more people are becoming more and more dependent on their smartphones and mobile devices every day and we, as marketers, just need to use this to our advantage instead of fearing the changes that might come
My plan is to make use of the introduction of the so-called "mobile wallet" in my physical business. This means using your smartphone or other kind of mobile device as a way of payment through a new technology called NFC (near-field communication). Instead of handing over your credit card you just need to hold your smartphone in front of a payment terminal and that's it.
This makes it easier and cheaper for both the customer and the shop owner but what's more important to realize here is that I can use it for marketing purposes. I'll be creating an exclusive mobile app for my own business that sends out push notifications with promo codes and/or discount deals every time one of my app users comes near my shop location. This is will increase occasional purchases and hopefully benefit my business in a great fashion!
Katy Manniche – Tattoooy.com
—
I mostly focus on my Amazon FBA businesses these days, so I guess Amazon will take care of the bigger part of the changes for me. What I can do, nonetheless, is rethink my mailing lists' and supporting websites' strategies and tactics. I need to make sure that my websites are working well on mobile devices because an important share of my customers first finds my products through the search engines and I know Google is going to favor websites that are mobile-friendly. My friend, who is an email marketer expert, has told me I should pay special attention to how I write my broadcast emails so that mobile users are kept in mind at all times, too.
Tim Blaustein – Toolfever.com
—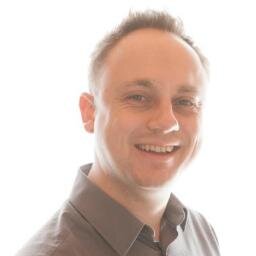 The rise in mobile traffic for digital marketing agencies like the one I run means that clients need to shift thinking away from just laptops and desktops and into the smartphone and tablet revolution. With Google indicating rankings increases for fully mobile friendly sites, and almost 50% of traffic predicted to be from mobiles and tablets in the next year or so, having a mobile friendly website is just a huge part of not only SEO, but UX as well, as if your site is not mobile friendly then you will be losing customers.
It has also changed local SEO and increases the importance of Google My Business listings, as these are simply one of the highest traffic providers, with searches like "near me" increasing all the time.
Mobile has affected me directly because the need to educate clients and customers is critical to making and SEO / PPC campaign work, as without a mobile friendly operation, not only will they lose business, but they also stand to fall way short of what the online customer now expects when using a website – for it to work on whatever device they choose to use.
Ian Spencer – Isdigitalmarketing.co.uk
—
Personally, my business is not that affected by the rise in mobile; that said, it is very important for me that everything I send out to my audience, such as my website and blog and the emails I send are all properly optimised for mobile, because a lot of my readers and clients use their mobile devices to read my content and my emails.
Lilach Bullock – Lilachbullock.com
—
It already has affected! For instance, it became essential to have a responsive design on your site years ago! Now you also need to consider the load speed of your site and the overall usability, to make sure mobile users will be able to move around efficiently. Finally, I am a big believer in chatbots. This means that you should consider how your business can automate conversations with your clients via messaging apps like Facebook Messenger and WhatsApp.
Daniel Scocco – Botware.com
—
Mobile is now almost the majority of my traffic and it plays a huge role in the future of my business. It's critical that all pages are mobile-optimized. I make sure any new plugins or tools I use are also mobile-friendly and do thorough testing to ensure a good user experience. If anything, that's now the place to start.
Arman Assadi – ArmanAssadi.com
—
In my mind the biggest issue with mobile is that payments and email sign up is much more difficult on mobile. As more and more of the traffic comes from mobile sources, it becomes increasingly important to make signing up for emails and making purchases as easy as possible on mobile.
It's also important to think about content that can be consumed on the go or in short duration.
I plan to integrate with payments systems like Apple Pay, which make mobile payment through a browser extremely simple and to tailor more of my content towards mobile by making it broken up into smaller section so that someone can quickly consume pieces of it.
John Sonmez – Simpleprogrammer.com
—
The rise of mobile has been something we have tried to keep up with for years, especially after Google's April 2015 algorithm update that boosted mobile-friendly pages in search results and its ever-increasing users. Our mobile sites have been tailored to mobile: Our content is shorter, but all that is key is there so that users are not scrolling constantly, there are fewer clicks from product to checkout, and our mobile versions run as fast as possible so that users do not leave due to load time frustration. Many mobile users are in a hurry, they want their information super fast and they want to obtain it seamlessly. For these reasons, our sites are clean and user-friendly. You won't accidentally click on something you weren't trying to click on, and you won't find any massive or bombarding pop-ups. We will continue to adjust and update our mobile sites to have the experience we ourselves want as users.
McKinzie Brocail – McKinzieWrites.com
—
A friend who works for a Berlin-based startup blasted me for my sloooooooow page load speed and urged me to
reduce my picture size and make the site more simple, e.g. offering few calls-to-action. With small mobile screens, a website
has to be more minimalist and effective, or else the users swipe your site goodbye in the blink of a nano-enhanced eye. That's why in 2017, I will focus exclusively on catering my site toward mobile users, leaving only the most important options and drastically reducing my page load.
Mars Dorian – Marsdorian.com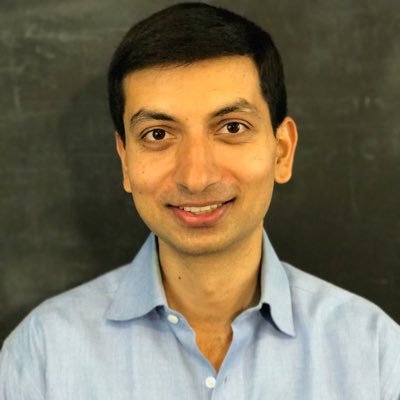 It's already affecting it! My business is a conversion optimization agency, so a lot of what we optimize for is mobile sites. In particular, ecommerce and online retail brands are seeing half or more of their traffic come from mobile now, but historically their sites have been built and optimized for desktop first. That obviously poses a problem! So we focus a lot on mobile site optimization. That means watching recordings of how users are using the mobile site, doing mobile user testing, and designing mobile specific experiences to increase the conversion rate on the mobile site.
Devesh Khanal – Growth Rock
—
The importance of mobiles is growing, not only in relation to search results or browsing, but also mobile applications available on mobile devices. For TimeCamp, which is a SaaS type of software that tracks the time spent while working on a computer, we had to develop a native mobile app (!) so that our users can not only record their offline activity but also save their working time and browse reports directly from mobile devices. We are constantly developing our app (and soon we will transform it into the full-fledged project management software.)
I must also highlight the tremendous impact that is searching and browsing the web via mobile devices has on the today's world of SEO. We register a growing participation of mobile traffic on our website and the traffic coming from the areas of Social Media is mostly mobile. That is why more than a year ago we implemented a version of AMP – technology supported by Google that enables the mobile devices to browse the website very quickly. We see a lot of interest among our potential users in the "mobile time tracking software, " and thus we adapt SEO to the "new" market.
Paweł Kijko – TimeCamp.com
—
I think the rise of mobile affects every business, though the extent needed to adjust varies by business and industry. For my business, Google's new interstitial rule (email popups) makes it necessary for me to adjust how I'm capturing leads as they land on my website. In fact, this specific search engine penalty factor affects anyone who's been using email popups to collect email subscribers!
But the changes necessary to keep up with smartphone/tablet use are even more important for e-commerce websites, and other web properties that don't currently incorporate responsive design. A responsive retrofit, or new mobile-friendly website can be fairly easy for a blog to incorporate, but incredibly complicated for a large website with a lot of pages/ecommerce property. I'm still combing through my website to determine which elements are not user-friendly on mobile devices, and will continue to do so.
Maddy Osman – The-blogsmith.com
—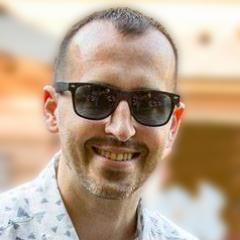 Being that we are an SEO company, mobile has had a huge affect on our overall business. The main way it changed us is the popularity of responsive web design. 5-10 years ago we had to make "mobile" websites i.e. totally different websites that ran beside or next to the primary website. This was very short lived, once tablets and TV's started becoming a primary way people consumed information. Then Google's separate "mobile index" started hitting, along with other Google related mobile stuff, like the "mobile friendly" tag in the search results. It became mandatory for us to pay attention to the mobile friendly tool in Google, and make sure that all of our websites passed this test. We even started using it as a lead generation tactic. Things like "website not mobile friendly? We can help!" People are browsing the web from LCD screens in their cars, so it is becoming more and more important to make sure mobile is not only present, but optimized.
Patrick Coombe – Elite-strategies.com
—
Rise of mobile means you need a mobile friendly site or you need a app to stay ahead without these two things you will loose visibility and customers given 50%+ of transactions takes place on mobile now.
James Norquay – Backlinks.com.au
—
Responsiveness is now the biggest challenge after growth of mobile internet users. I have to see responsiveness of every display on my blog; be it a post, an ad, or a lead page. Mobile internet users don't like long posts so I am looking into diversifying my contents to serve their needs with their convenience. In the future, major part of online market would shift on mobile so speed will be more clearly divided into two categories of big screen and small screen speed.
Mi Muba – BeAMoneyBlogger.com
—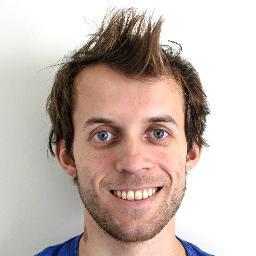 The rise of the mobile has made me reconsider the way I present my content. I switched my design to be responsive to the different screen sizes, I changed the design to a more minimal one with less large imagery and more white space, and I simplified everything. I now basically have a site that looks and functions the same no matter what device you're visiting from and this is important in days where more than 50% of the traffic can come from mobile devices.
Marko Saric – Howtomakemyblog.com
—
The rise of mobile has already happened for me and most of the clients I work with, and it's impossible to ignore. We manage a lot of advertising, and a majority of advertising placements and impressions are now mobile. Companies can't afford to have a bad mobile website experience- it's not okay to put off the mobile responsive redesign any longer. We see more and more mobile conversions for both lead gen and ecommerce. We used to think people wouldn't convert or buy on mobile, but increasingly they surprise us and do. We also see consumer behavior that's a hybrid- where they may discover your company on mobile and complete a purchase on their desktop or laptop later on.
Brian Carter – Briancartergroup.com
—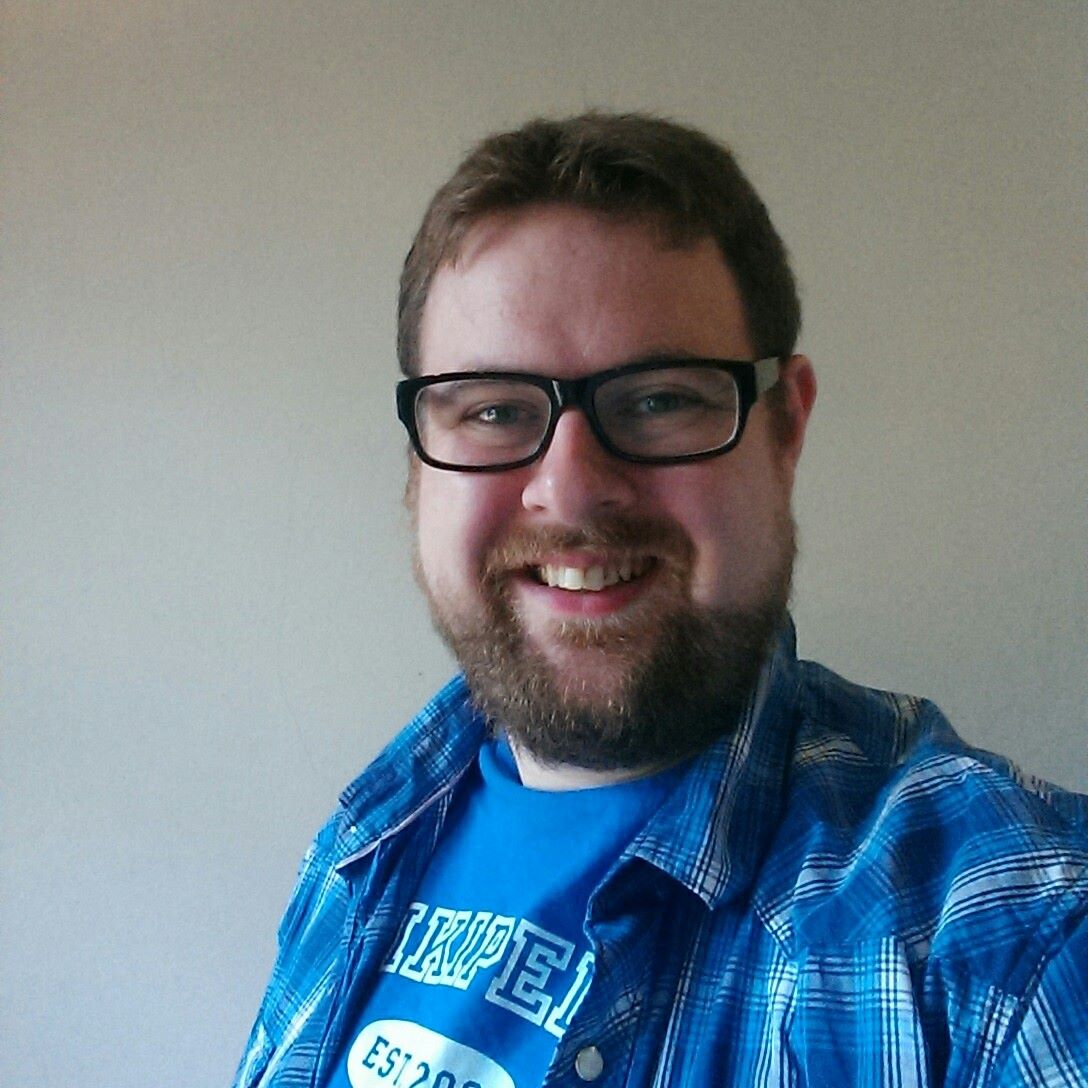 The rise in mobile has affected my business as although I'm a largely in an industry which hasn't seen the rise of mobile traffic, there has been a significant growth in mobile (nearly 500% growth compared to last year). As such, I've taken some steps to try to prepare in the future.
On sites that conversions are the main focus, I've been working on optimising the size of pages, removing redundant WordPress Plugins and scripts, and generally improve caching. I've also of course have a responsive theme.
On sites that content is the main focus, I've been exploring AMP technology to help serve my sites up super quick.
Rhys Wynne – Winwar Media
—
I just saw an article by Neil Patel on this very topic. I debated about whether I should read it since so far I've stuck my head in the sand and for the most part chosen to ignore this issue. However, what I have done is install a plugin that makes loading time faster. It's EWWW Image Optimizer.
Janice Wald – Mostly Blogging
—
Mobile is already affecting my business and has done for years. At the most very basic level, you are going to need a responsive website which should be standard for any new website, meaning it will work on phones, tablets, etc.
Jacob Cass – Justcreative.com
—
The rise of mobile demands all business owners to design responsive websites to keep current with the current trend.
My web designer created a bespoke, mobile friendly theme for my blog because readers – and Google – need to see a mobile version of your site in order to seamlessly page through your content and premium offerings.
I also created a rich library of online courses, eBooks and audio books on mobile friendly sites like Amazon and iTunes to take advantage of their massive design budgets. No need to micro-manage with my blog on this one. Grow your business through both your blog and through the online big boys to capitalize on their mobile friendly design.
Make content scannable, or easily readable on mobile devices. Living here in Myanmar for a little bit, I've spent more time cruising cyber space through my phone with poor internet connectivity in the country. This has helped me appreciate scannable websites properly formatted for mobile versus sites that may be mobile friendly as far as formatting but not so much in the scanning and "easy on the eyes" department. If viewers can easily scan and consume your content they are more likely to make a buy or 2.
Ryan Biddulph – Bloggingfromparadise.com
—
As an SEO agency, the rise of mobile has had a huge impact on how we help our clients market their products and services. We have seen clients becoming more and more aware of how mobile is affecting consumer behaviour and there is now a stronger focus on a great user experience for mobile users, where previously this wasn't a major concern for our clients.
Not to mention the fact Google has now rolled out a "mobile first" index, therefore treating mobile pages as more important than desktop. This is due to the fact mobile searches have overtaken desktop searches.
Charlie Travers – Finetunedigital.com
—
About half of my company's website visits are from mobile, so needless to say it's affected just about every area of the business. My main company has 3 different sections on its website – its blog, its forum, and its web store, and while designed similarly, each of these use a different content management system that's mobile optimized. Ease of use is extremely important when it comes to mobile design; my philosophy is that if the user has to even think about where to find something, it's already too difficult and needs to be changed.
However, what many people fail to focus on is how easy it is to adapt between both the mobile and desktop versions of our websites. Many people don't just browse the internet on one device – they browse on several. It's important to keep both versions of your site similar enough to where if a person learns where everything is on one version, they don't have to re-learn how to browse your site when they switch to the other. We've worked hard to make the mobile browsing experience for our visitors as effortless as it is on desktop. All of this will only continue to become more and more important as mobile usage continues to rise.
James McAllister – Helpstartmysite.com
—
I think one of the coolest things which is becoming huge with the expansion of mobile business is the usage of companies to track online vs. brick and mortar sales and the relationship between the two. I think for a long time now, it has been very difficult to tie down an online visit to a sale in-store, but finally, with the launch of Facebook's "Store Visits" feature, its possible for business to get a good sense of how their online campaigns are performing in terms of driving traffic to stores and tracking sales lift.
Rafi Chowdhury – Chowdhurysdigital.com
—
The rise of mobile affects my business already. First of all, my content has to be flexible, fast and digestible. Second, I have to rethink how people consume digital content on their mobile devices, the context changes everything. It's pretty much impossible to keep up with the rapid advancement of technology so my goal is to keep educating myself about the latest trends and best practices to understand the big picture and delegate complex execution to professionals.
Tomas Laurinavicius – Tomaslau.com
—
The rise of mobile is already huge and will continue to grow. I am doing a weekly Facebook Live show via my smart phone and encouraging my students to do the same!
Adam Franklin – Web Marketing That Works
—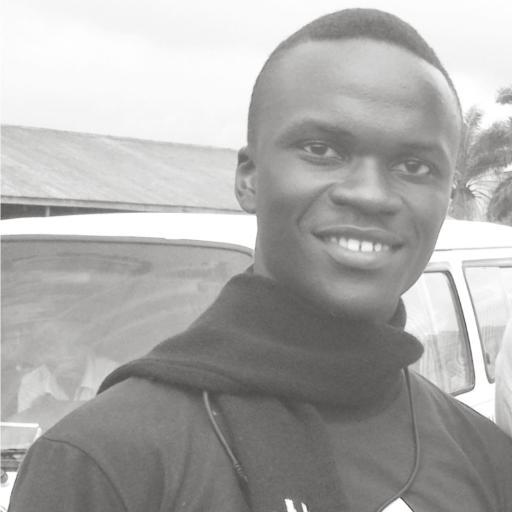 The globe is already upwardly mobile and with the statistics we see everyday, more users are interacting with online businesses using their mobile devices.
To say mobile will affect my business is me being ignorant and unaware of what is presently happening. Mobile is already affecting my business. Truth is a larger percentage of the audience that interact with my business online do so from their smartphones, according to my analytics data.
Even when we run Facebook ads, the audience reach on Desktop is nothing compared to that of mobile.
So what this means is simple: we have to ensure that everything we put online, whether it's a blog post, an image or a product is carefully optimized for mobile. And the good thing is that with a mobile responsive website theme, we really don't have to worry much about the layout.
And with respect to lead generation, it just means that all our ads, including copy and design, have to be mobile-ready such that the message is passed across in the shortest and fastest way possible.
Lanre Solarin – Rathersure.com
—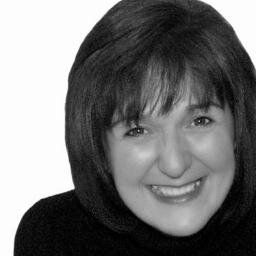 Mobile is now the default device as we unplug from desks and offices yet continue to work. To adjust, I'm creating more visual content with more images, more video, more audio.
Ivana Taylor – Diymarketers.com
—
My business is Wording Well, which is a word-based business. I do editing, I write for others (as well as for my sites), and I help others become authors. I am also an author, a blogger, a public speaker, and a consultant/coach. For a complete list of services my business offers, visit my Services page!
My websites are both mobile-friendly and I do not forsee any issue with the increase of mobile users online.
I have been running Wording Well successfully since February 2014, from its inception. Even back then, I made sure my sites were able to be viewed on mobile phones.
Lorraine Reguly – WordingWell.com
—
Mobile has fundamentally changed how we engage with people, content, and businesses. There's still a place for blogging and email, but with the rise of chatbots, apps and interactive contact, businesses have to experiment or be left behind.
We've trialed all three approaches, and I think there's huge potential for video, especially on sites like Facebook: auto-playing videos have taken off like crazy, and there's massive ROI waiting to be realized by anyone willing to experiment with video content.
Whether you're sharing short video ads, animated explainer videos, or even live-streaming a podcast, there's never been an easier time to get started with video marketing.
Ryan Law – Cobloom.com

Find Success in future of mobile marketing with Online Video
Of all the different components and methods to take advantage of through mobile marketing strategies, video has to be one of the best options out there. Facebook has completely changed the way they deliver content and make money through mobile viewing… mainly through the use of video. Users love video and so do advertisers. Why?… Simply because it works!
If you aren't actively using online video with your brand or business, there is no better time than right now. Click here to contact Animated Video and let us create an amazing online video campaign for your brand today.