Last Updated on April 13, 2022
Facebook, Twitter has been leading social media marketing. Both of Facebook and Twitter has a whopping number of users. Pinterest had a lot of catching up to do from the marketing perspective. It has come a long way with 150 million monthly active users on Pinterest. It is not something you can ignore while planning your marketing campaigns. This only indicates that Pinterest marketing is successfully increasing its monthly active user base by 50% since 2015. This makes it a futuristic big player with tremendous potential in the online marketing world.
Following we would discuss the best practices of pinterest marketing strategy and how to drive traffic efficiently with this marketing lion.
How to advertise your business on pinterest
You may be having a Pinterest account and might think you have a good deal of knowledge about it from your personal account experience. However, using Pinterest for business marketing comes with a much bigger picture and is an entirely different story overall. While using it for business, you must learn how to build a following, optimize your pins and boards, measure the return on your activities, promote your pins and much more.
Creating a business account setup:
You will need to create a  business account at Pinterest to promote your brand. Your website will be attached to the account. You will also need to setup your business logo with it as any pins from your website will be holding your logo.  It is paramount to write up about your business profile in a well-planned manner as the visitors would go through it first to get a feel for your brand.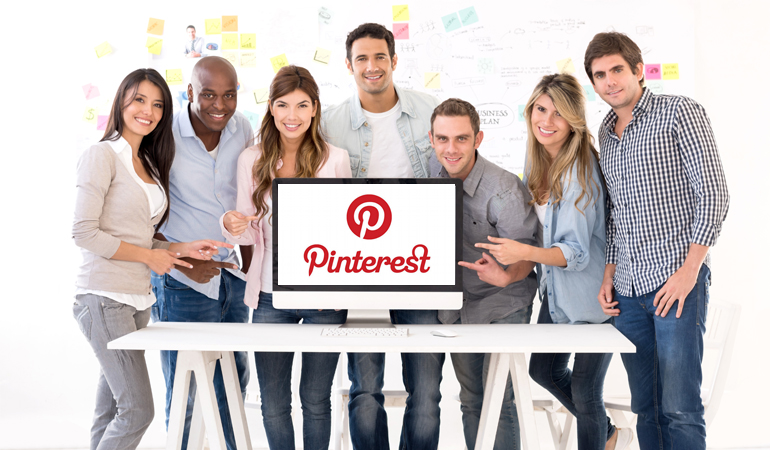 Introduction to Boards:
You will love promoting with Pinterest for its innovative approaches. Here pages are called boards. You need to name your board based on topics so that the audience is always clear on what to expect. Your board will also need an eye-catching design to attract audiences. But that comes later after the audience visits your board. You need to use proper and in trend keywords to make it easier for the audience to search for your board.
As the visitors stick with few selected boards they like with regular updates, it is crucial that you stay consistent with your board updates and posts. The visitors will expect a proper return for their time on your board, and so you should be updating your board with pins every day or as often as you can.

Mastering Pinterest Advertising::
Mastering Pinterest is not easy and not a one day job. Practice makes you better. Let's discuss a couple of important pinterest marketing tips to help you a be a master of Pinterest marketing
Make your pins descriptive so that the visitors know what it is all about and how it matters.
Do not just stick to your website for pins. DO pins for other interesting relevant topics from other websites as well. This will keep them interested and wanting more.
Add links to your pins.
You can modify the structure of the sequence of your boards. Always keep the trending ones at top.
Use Pinterest button in your website for the ease of visitors, when they feel like sharing something as a Pin.
Never overdo your pins feeling like pushing so hard for sales.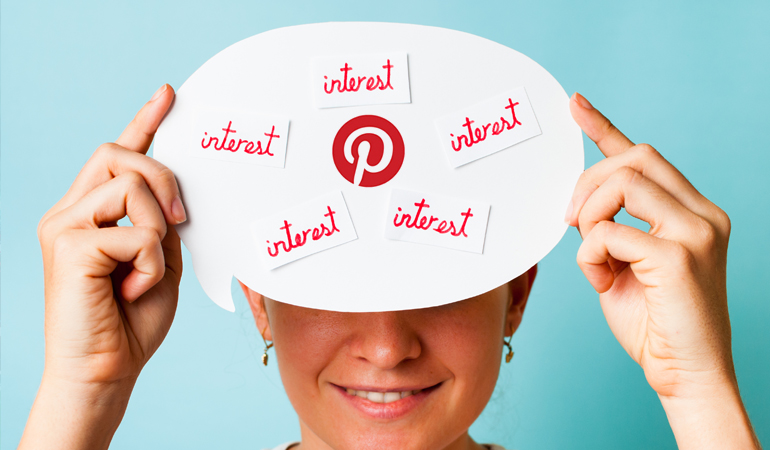 Make use of some advanced features:
While the points mentioned above are a good start, there is more to Pinterest marketing.
Using Rich pins will be a great idea. You may have noticed some featured pins have more than just simple details into it.There come Pinterest's Rich Pins. Rich Pins are Pins that include extra information right on the Pin itself. There are 6 types of Rich Pins: app, movie, recipe, article, product and place. These rich pins automatically update with your website which adds more value top the pins for visitors. You would definitely love to make use of it.
Promoted Pins are just like regular Pins, only you pay to have them seen by more people. They're native ad units that perform just as well, if not better, than organic Pins, helping people discover and save ideas.  Learning to use it is very simple and especially for those who know about PPC campaigns. This is sort of PPC at Pinterest.
If you aren't actively updating yourself with these new trends and using new marketing strategies every day for your brand or business, delay no more. If you need to know where to start, see us at animatedvideo.com and let us create the best value for your business today.