Last Updated on April 13, 2022
What makes a great video? Volumes could be written on this topic. But let's limit the discussion to video for business. If you have a business, it is important to have good video material that you can share with your audience and potential customers. But what kind of video should you create for your business site? Many business owners know the importance of creating a professional video, but they feel that they don't have the staff or the resources to create a good video. But using the magic of animation, you can create a winning video that will resonate with your target audience. Let us look at some examples of great landing page explainer videos on product landing page and get an insight on how they can be helpful in promoting our brand.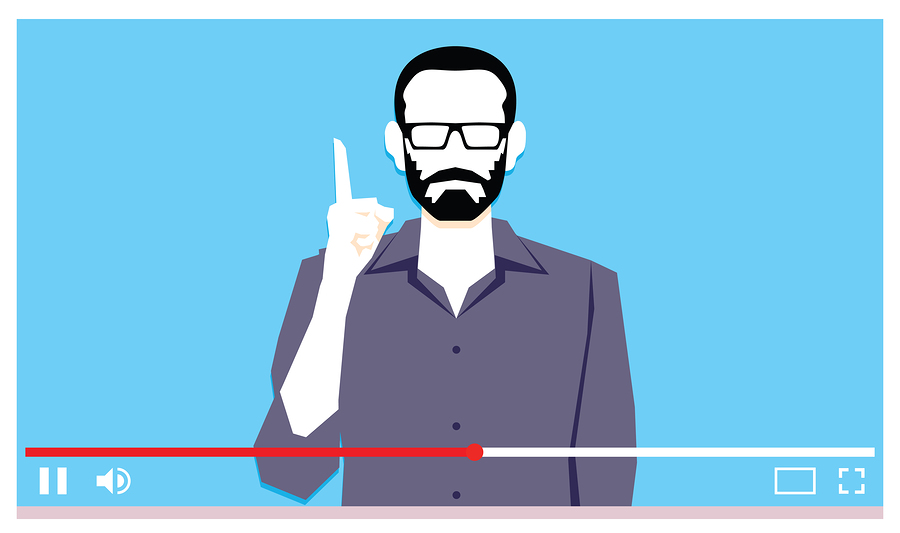 What is an explainer video?
Explainer videos are videos that focus on explaining a process, product, or idea that is important to customers. Explainer videos can also be used as a training video for training employees or contractors, as well as other topics. These types of videos are helpful to helping business owners create their brand because you can create them using animation software.
What are the benefits of explainer videos?
Live video is often used for client testimonials where customers tell about your brand and why they like it. These are great to have when you have live talent who are willing to tell their story about your brand or products. But animated explainer videos are more practical because you can create an explainer video anytime. Even if you have no live talent, you can show how people like your brand using animated videos.
5 Examples of best product demo videos
On the following pages, you'll see five examples of best explainer video companies that do a great job of explaining a product or process to customers on product landing pages. We'll look at each one individually and then talk about why they are effective with viewers.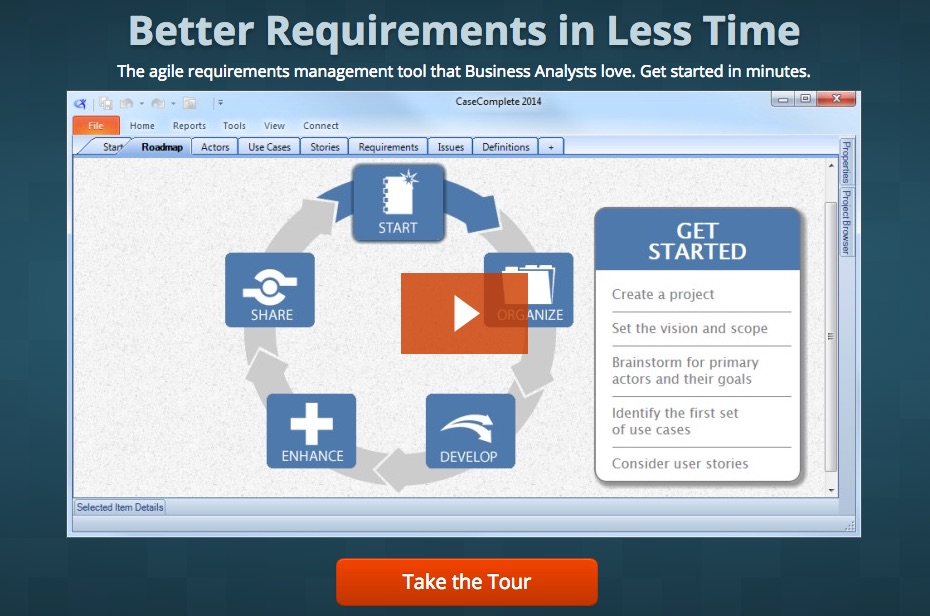 1. Case Complete
Case Complete is a business that creates software that helps streamline the work flow process of companies by coordinating it all in one place. Requirement-gathering is the focus on this explainer video as the narrator explains how the application works to help customers integrate their workflow in one simple application.
The video is a good explainer video because of the use of impressive animation and motion graphics that compel the viewer to keep watching. It also gets into the reasons as to how Case Complete will help make their lives better when they use it in their own business.
This explainer video makes efficient use of animation while keeping the target audience in mind. This makes the video very useful to the target audience as they consider how the product will help them.
Finally, there is an effective call-to-action at the end that asks the user to download the free trial.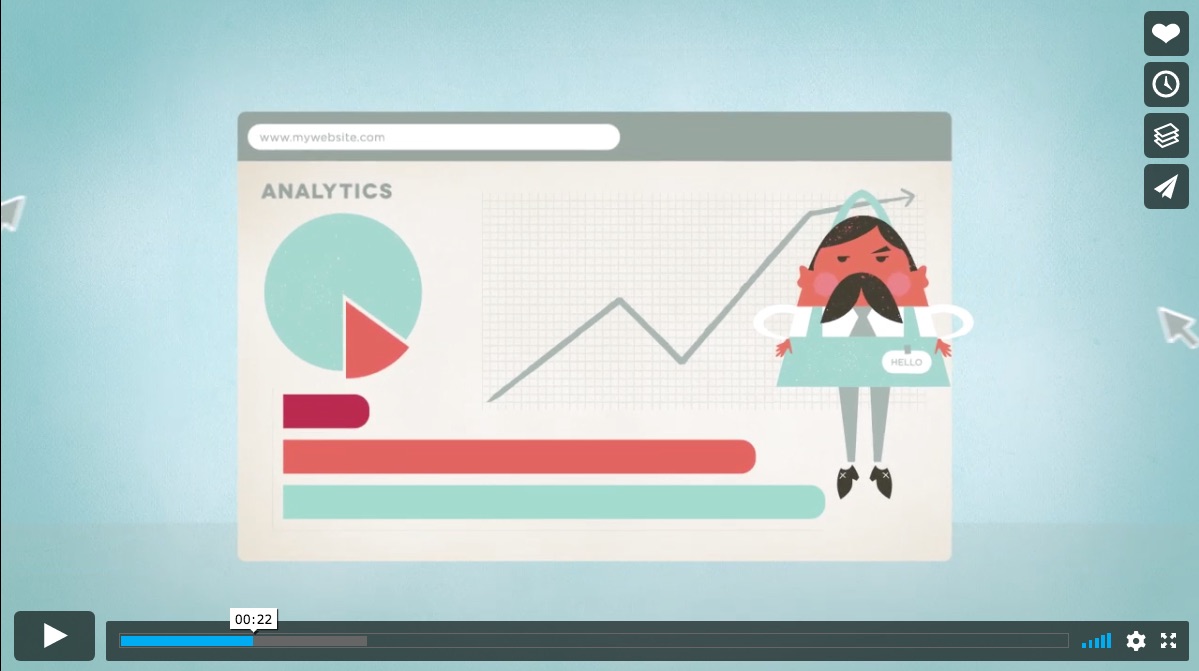 2. Crazy Egg
Crazy Egg has an explainer video that explains how their Crazy Egg explainer video software  allows you to see where people are clicking on your page to give you a view of your page metrics in a precise way. They use motion graphics and animation to explain this process and how the software works. Finally, they illustrate how it can help business site owners to know why their visitors are not purchasing or taking action on their site.
This is precious information to site owners, and it is clear that Crazy Egg has a good grasp on who their target audience is. The animation is simple but attractive and features an animated character that represents a web owner who is perplexed about his website and why people are not converting.
The heat map tool that is at the heart of Crazy Egg is explained in a way that people can understand how it works in the video. It also explains how you can track multiple pages and see how each page is doing with customers.
The call-to-action at the end asks customers to sign up for a free 30-day trial, which may inspire some to take action right after watching it.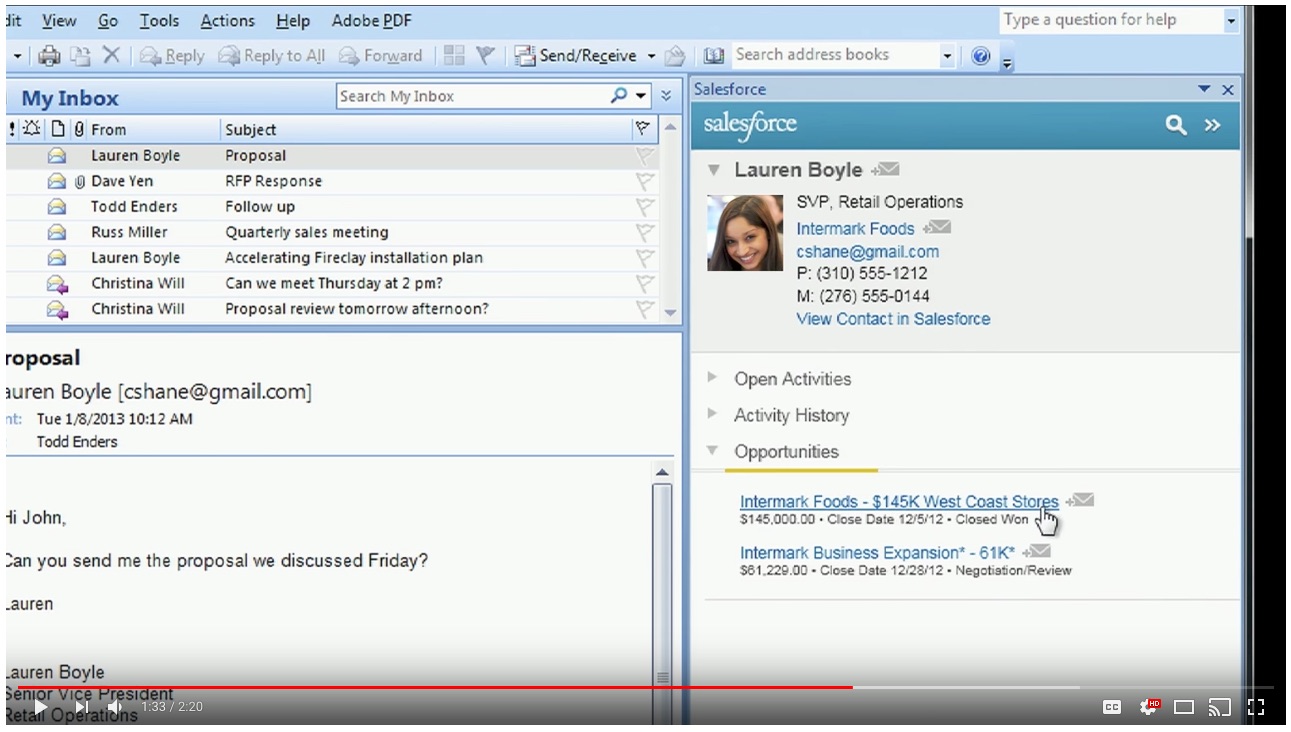 3. Salesforce
Salesforce and Salescloud created a great explainer video using screencasting and animation to explain their process. One of the best parts of this explainer video is the ending, in which they show their sales stats and how they helped increase the revenue and sales results of several online business partners through their software.
Using important data such as this near the end of your video can have a substantial impact on the results you get with your explainer video. Watch Sales Cloud's video and see if you can pick up a few pointers as to how you should proceed with your explainer.
4. Emerging Ideas
Emerging Ideas created a powerful animation explainer video that they house on their main site. One of the great things about their video is that they "cut to the chase" at the beginning of the video. They explain that they are in the business of helping new entrepreneurs to grow and start their business. Then they show how they help young entrepreneurs get started with their business idea and grow it from the ground up.
This direct approach that is enhanced by the excellent animation and soundtrack of African music in the background, this video does a lot to give people a full picture of what the company is all about.
They illustrate how they help African entrepreneurs to develop their business ideas and to launch their dream by helping people to connect to those who want what they have to offer. They call their concept "philanthropic investment" and they include a call-to-action to learn more on their main site.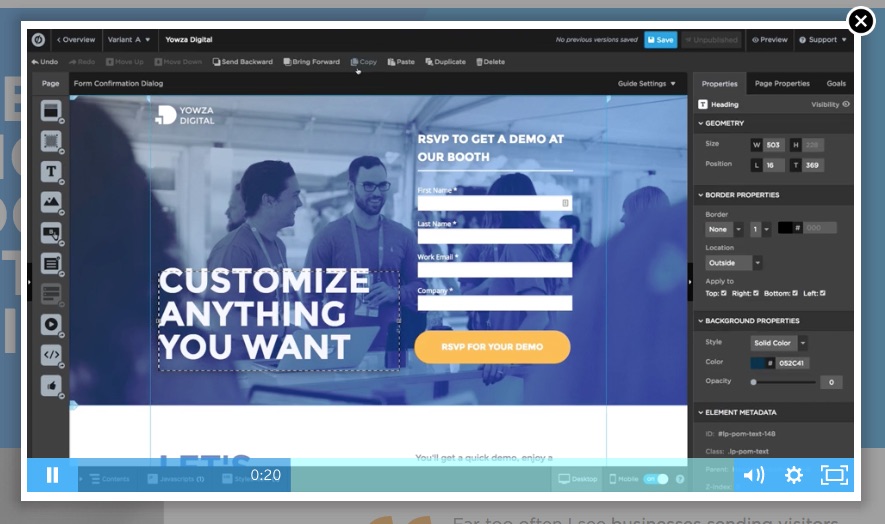 5. Unbounce
Unbounce is a web design company that focuses on helping you create effective landing pages for your website. The video is very short and cuts to the chase with their explainer video. They show you how you can use their drag-and-drop interface on their site and create a branded landing page that gets results in just 30 minutes or less.
This short by sweet explainer video does not use animation as most explainers do but it gets the point across by combining some screenshot images of the software and how it works with some other product application models.
Along with the quick explainer video, their landing page is also full of graphics and illustrations that show you how to use their software to create the perfect landing page.
What makes them great?
We've talked a little about what makes each of these explainer videos great. But what about as a whole? If you go back and watch a little of each one, a pattern seems to emerge. All of the videos seem to know exactly who their audience is. They speak to the people who are likely to be interested in their products. They include data and facts that only their target audience would have an interest in.
Secondly, they all include some impressive graphics, screenshots, or animations. While they do not all use animations, the best ones of these videos do employ the use of animated video to get their point across.
Finally, they all include a powerful and direct "call-to-action" that encourages the viewer to take action immediately after watching the explainer video.
This brings to mind an interesting statistic that shows that 65% of all viewers who see a product or explainer video purchase a product immediately afterward. It is interesting to ponder that perhaps one of the reasons there is such a high correlation between explainer videos and purchases may be the ability of the video creator to create a strong call-to-action at the end.

About Animatedvideo.com
If you need a great explainer video with a strong call-to-action, we can help! We create animated videos using 2D, 3D, whiteboard, or character animations that will get the attention of your target audience.
See our portfolio of videos on our site and then contact us for more information at animatedvideo.com.