Last Updated on January 10, 2023
Snapchat is one of the fastest growing mobile applications and social networks in the world today. Thanks to the massive growth in mobile usage and technology, Snapchat has taken the benefits and connectivity of social networking and selfies to a whole new level. What's even more exciting is that the application's success is only just getting started! In this post, we will look at the massive number and branding opportunities of Snapchat.
All your need to know about business Snapchat accounts
However, to say that Snapchat was just for fun or personal use would be a huge mistake. Big name brands and advertising agencies are quickly trying to take advantage of the massive audience and growth Snapchat has to offer. Snapchat advertising is all about video, and video is exactly where top brands and businesses need to be focusing their efforts.For more snapchat for business tips and snapchat marketing ideas, be sure to check out our list of five video marketing methods for business, to see what's working today for Snapchat marketing campaigns.
Through our "The Anatomy of Snapping and Chatting" infographic below, we are going to take a look at some of the massive growth numbers, target audiences and what's working today on Snapchat. After running through some of the biggest data points on the application, we will also dive into how businesses and brands can start taking advantage of Snapchat as well. Get a photo editor for the best result.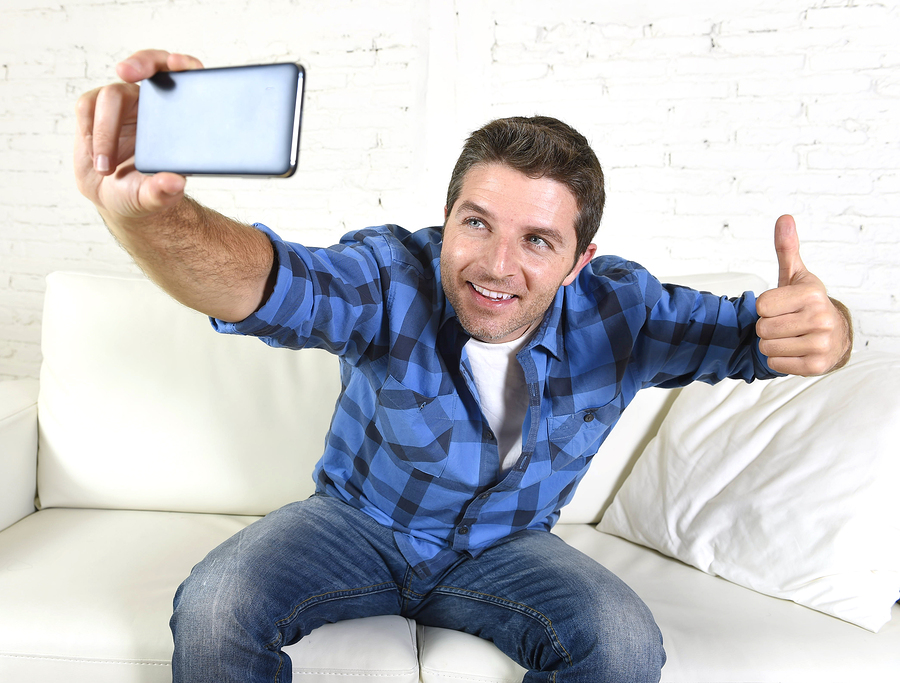 The Anatomy of Snapping and Chatting
Snapchat is a mobile photo messaging and multimedia sharing application that was released in September 2011. The creators of the application are Evan Spiegel, Bobby Murphy, and Reggie Brown. The original concept for the application was to provide users with a way to share a picture with friends and followers, but the photo would only display for a short period of time. The concept for the application still remains the same today, but with over 100 million daily active users and over 8 billion mobile video impressions served daily, the features and business model have improved over time. Today Snapchat ranks as the most popular social media site among teenagers and young adults on the internet today.
To see our featured infographic in full size, click here.
Six Crazy Stats You Need to Know About Snapchat
If you aren't currently using or taking advantage of what Snapchat has to offer for your brand or business, after reading through these stats and demographic data points… you soon will!
10+ Billion Daily Video Views
– The platform now counts more than 10 billion daily view reviews, while Facebook had 8 billion video views per day in Q3 2015.
110 Million Users
– Snapchat had 110 million daily active users in December 2015 and we're expecting a larger number of them this year. (TechCrunch)
Snapchat's daily video views increased 400% year-over-year
– From May 2015 to May 2016, Snapchat's daily video views have grown 400% over the course of the year 2 billion to 10 billion. (Bloomberg)
– At a linear monthly growth rate of 33%, Snapchat will surpass 18 billion daily video views by May 2017.
– The Financial Times also noted that Snapchat's video views have tripled every 6 months.
Snapchat is now worth $20 billion
– In light of it's latest round of fundraising (which yielded $1.8 billion), Snapchat's current valuation is approximately $18 billion. (TechCrunch)
60% of all smartphone users are now on Snapchat
– An eMarketers report found that 18 to 24 year-olds make up 45% of all Snapchat users in the United States.
– comScore discovered that 60% of U.S. 13 to 34 year-olds smartphone users are Snapchatters. (Snapchat)
– According to Forbes, 37% of Snapchat's users are between the ages of 18 and 24 and over 60% of the U.S. 13 to 38-year-olds are Snapchat users.
60% of Snapchat users are between the ages of 18 and 34
– 60% of Snapchat's users are 13 to 24 years old.
– 63% of its audience are 18 to 34 years old (Snapchat)

Snapchat for Business
Now that you have an idea on the massive reach and exposure Snapchat could deliver for your business, let's take a look at how you can start taking action today.
Reach the Younger Audience
– Have one on one interaction with 60% of users between the ages of 18 and 34. Quite a vast younger audience, isn't it!
Show a Behind the Scenes Look
– Build an immensely strong following and engage your audience. Show off a slice of life in your office.
Get Real One-on-One Engagement
– Snapchat enables you to send content directly to your individual followers.
Easy to Partner with Influencers
– Never before has it been so effective and easy to connect with millions of followers through strategic partnerships with other users and brands.
Prove How Cool You and Your Business Are
– Using Snapchat, which is a cool platform, with a mostly younger audience, will naturally make you into a cool company as well.

Snapchat is All About Building a Brand and Following
One of the toughest things about getting started with Snapchat is actually getting started. Way too many individuals, brands, and businesses are terrified of the thought of video and putting themselves out there… even if it's for just a few seconds at a time.
As mentioned through the infographic above, Snapchat currently has over a 100 million users on their network. Getting even the smallest of a fraction of that audience could result in massive growth, engagement and exposure for your brand. To make sure you deliver a great impression the first time around, be sure to create your Snapchat account with the personal or brand name you would like to be recognized for. At the same time, be sure to update your profile picture with a nice looking photo for yourself or a high-quality logo from your brand.

If you don't currently have a logo design or brand identity, but would like to start using Snapchat to build a following, this is definitely something we can help with. Not only can our team of professional designers create high-quality logo designs and video, we can also help rebrand all of your social profile backgrounds as well.
As important as Snapchat is, it would be a huge mistake to still not focus on other social networks like Twitter, Facebook, and LinkedIn. You can see a few of our recent Google+ background designs below.
To get started with a logo design creation, animated video or even a revamp of your social profile branding, be sure to contact our video design team today. We've worked with thousands of clients around the world and know exactly what it takes to make a great first impression, while also leaving a lasting one in the process.
Never before has it been so easy and effective to reach audiences around the world through the use of the internet and social media. Now it's time to expand that reach by including Snapchat in your outreach and branding efforts.