Last Updated on April 13, 2022
Online video has hit an overall high. Companies have realized the power of video. They want to use all of their resources to try to harness the power of video so that they can maximize its potential online. As per the latest online video industry analysis, video helps to brand your company and gets your message to the masses. It gives you the ability to speak directly to your target audience without even being there.
There are some interesting trends in the online video industry going on right now. We decided to take a look at ten of video industry trends to see what value they have to offer online brands today.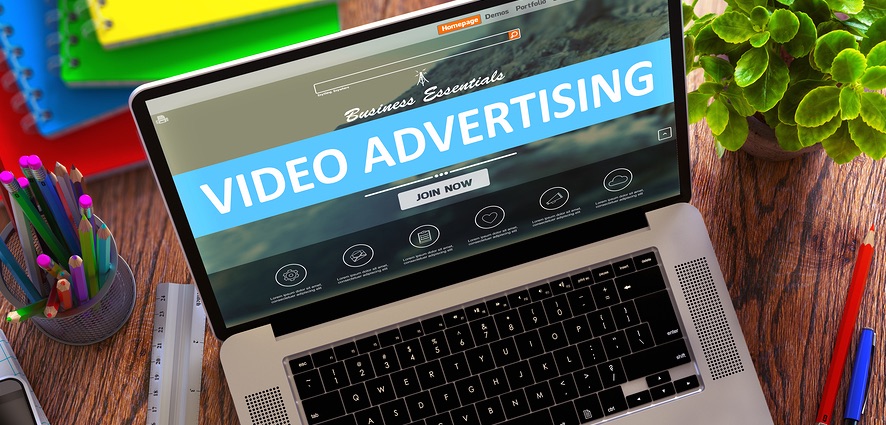 Customers are changing their location for viewing
Video used to be simple. People gathered around their television sets on a Saturday night and watched "The Jack Benny Show," or whatever favorite stars they admired back then. In TV's infancy, it was simple. You watched video from a standard TV set that didn't go anywhere. This was before the age of video. In those days, everything came from the networks. But now, several decades later, we have multiple means of getting our video. We can watch it on TV, but much of it is "on demand" rather than live feeds. It comes from satellite or the internet instead of broadcast stations.
Likewise, people have become mobile. They want to take their video with them everywhere. Mobile technology, apps, and web servers have taken us into the new age. This means that people expect to get things faster. They want their food, their shopping, their music, and their video to all be delivered at lightning speeds.
So the challenge to businesses today is to meet customers where they are and deliver your video message on their mobile, portable, and sky drives. That's the only way to get your message in the right places.
As per digital video advertising trends, video ads are on the rise
Another one of the interesting and surprising video industry trends is that video ads are increasing in number. You would think that people would not wait around to hear the ads in their mad rush to get through the material as fast as possible. However, surveys show that people will watch an average of 6 minutes of video, even when some of the time is spent with ads. They also click through video ads more often than other types of ads. According to Points Group publication, the average CTR for video ads is currently 1.84%, the highest in the industry.
Forbes magazine predicts that video ads will keep dominating and will be the medium of choice for advertising by the end of the decade or sooner.
Every Industry Could Benefit
It is fascinating just how powerful internet video can be. It is not only advantageous to people with an online business in digital media or technology. It is a medium that virtually every business can benefit from. From a small doctor's practice to a multi-level manufacturing company, the video is one of the only types of media that can be utilized in every industry.
The App Market Will Explode
Google has been developing a new concept of indexing apps that will make businesses more prominent by placing them into strategically-chosen categories. This app indexing will help promote the app industry, online video, and other media that can be optimized for mobile. This means businesses need to find ways to reach their mobile audience faster and better than ever before.

Virtual Reality Will Become the Reality
Virtual reality is a technology that has lurked in the shadows for many years. But this year many predict it will become a mainstream technology. People have demanded more and more intense content and video that allows them to experience video up close and personal. As these trends take center stage, the video will be needed more to fill the need of virtual reality fanatics who demand better video experiences.
People Will "Wear" Their Video
In 2016 and beyond, people will start to wear more wearable technology, including video glasses, on-the-wall holograms, and smart watches that show movies in the air. There are many interesting changes going on with the wearable technology industry, and video is sure to be in the forefront of these changes.
Animated Video Will Take Off
The animated video is already a popular medium. Recent polls show that video ads are more popular than any other type of media for business advertising. Animations allow you to create virtually any scene you want with the aid of some animation software and an idea. Unlike doing a talking head video or another type that requires actors and props, you can set up a scene that represents your brand with animations. Explainer videos, as well as corporate videos and ads, can all be done with carefully thought-out animations that capture the attention (and imagination) of your viewers. Also, animated video is more successful online than other forms of video.
Earth Elements Reign Supreme in New Media
An interesting video trend pointed out by Reel Marketer is those elements of nature such as earth, the wind, fire and water are the most popular videos being sought out by the masses. This is an interesting trend to note. It is not known whether this is due to the beautiful images of landscapes that draw people or their sense of adventure in possibly going there.
Peaceful Scenes are More Popular
Perhaps it is the sign of the times (due to so much recent violence in the media), but people are becoming more attracted to tranquil scenes in nature. Scenes such as a placid lake at sunset, a tree frog sitting on a flower, or a lone motorcyclist on a dusty road, seem to be drawing the numbers.
Something Old, Something New
Finally, another recent trend in the video world is the fact that people like designing backgrounds that mix the old with the new. Traditional colors and patterns are highlighted by modern solid colors that complement each other, in spite of their differences. These eclectic trends may somehow echo the ambivalence of the world, the state of affairs in the media, or just a tendency to want to go back awhile and remember.
Whatever the case, the trends in video and media are interesting, to say the least, and they may set the state for a further change in the future regarding the mobile video, video marketing, and other tools.
How Businesses and Brands Can Get Ahead with Online Video
Businesses need an edge in our fast-paced world. People want faster a video that gets to the point, cutting-edge technology that speaks to the heart, not just the mind, and attention to beauty and detail.
That's where the animated video comes in. Animations can say things to the viewer that other more traditional types of video cannot. They can move people through dialogue, actions, and emotion with absolutely no limits on the creativity. Take a look at our video portfolio below to see how we've helped thousands of businesses and brands go from boring text content to full-color engaging video!

This factor, along with the other reasons we've mentioned, is why animated videos are such a great idea for businesses today. They reach into the hearts and minds of viewers that are in search for something. They want something they can get their hands on and to feel down deep in their hearts.
By creating an animated video, you tap into one of the most effective ways to reach the people you need to reach where they are, and when they want to hear it.
AnimatedVideo.com has a team of experts who focus on animated video and we do it right. We get to know your business on a personal level. Through the whole process, we will be working with you to create the best explainer video possible. Using cutting-edge technology, we can make an exciting animation for you that your visitors will not forget.
Contact our team at AnimatedVideo.com for more information about how to tap into the most exciting market in the world to help your business reach new pinnacles of success.