Last Updated on April 13, 2022
When it comes to video advertising, the creators are always under pressure to compile engaging and informative messages to win over new clients. These communications should have a clear call to action and must stand out against competitors' ads.
As to err is human, it is quite natural to commit common errors while creating video ads. Unfortunately, careless advertising mistakes counteract all the hard work and devastate a company's credibility and miss out getting newer clients. Hence, to avoid such common blunders and to give viewers a negative first impression, it is essential to know about specific things.
One of the initial steps is to double-check all ads before posting to be sure you're not committing the clichéd video advertising mistakes.
Let's take a look at what is video advertising:
Advertising through video is the latest and newest trend in the marketing industry for effective brand promotion. This strategy benefits every type of business immensely.
Video ads are the ideal way of communicating with prospective clienteles; these promotional materials enable a company to convey one's message efficiently to a wider audience.  Hence, video advertising allows a marketer to get more exposure in the market. Research says that videos have a more compelling power compared to written advertisements.
Nowadays, every consumer seeks instant information about their choicest product or service. Undoubtedly, video marketing works wonder. Advertising through video is the only channel that can adequately satisfy such clientele needs.  Video ads deliver the message at a lesser time compared to any blog or article or any advertised text.
As video advertising holds a crucial position in an organization's brand promotion, any mistake can destroy the image of a company. One must have detailed knowledge about the many pitfalls of video advertising and never commit these blunders.
Mentioned below are 5 common yet shocking video advertising mistakes that you should avoid now:
Mistake 1: Professionalism is taken for granted
While marketing with video, a businessperson needs to present his brand's competence level. Here, professionalism is the final word. Your consumers must trust your trade name. So, it is necessary to show a video professionally.
Before creating a video one should understand the essential company culture and its image. Lack of professionalism can be detrimental to the success of the organization. Every conveyed promotional message has a theme. This theme should be presented efficiently.
Although B2C and B2B companies have different company image and specific advertisement requirement, yet, all should portray competence of the brand whether in a fun manner or severe corporate attitude.

Mistake 2:  Not giving enough importance to voice-over tone
Voice over is the crucial part of any video marketing. Hence, a marketer must understand the necessity of the usage of a proper tone.  If the video tone is not engaging, consumers won't view the video and all your efforts will go in vain.  Make sure to synchronize the voice-over tone with the main theme of your video.
But, one should also keep in mind, if the video has similar kind of tonal aspect throughout then, it will become monotonous and consumers would not find it interesting.
Hence, it is necessary to understand the primary purpose of your video. You can implement some fun elements also simultaneously with a serious business approach. Whatever the tone is, not to confuse the audience, it should be consistent.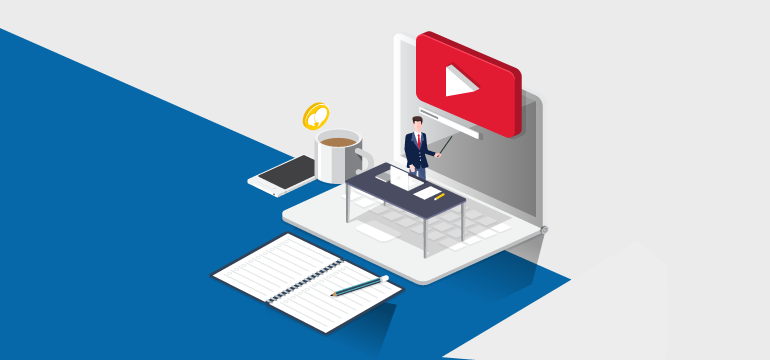 Mistake 3: Not doing a proper survey with competitor video ads
It is essential to perform a survey before creating a video advert. Mostly, one should see how competitors in the industry portray themselves.  Then one can compare one's own company and dramatically modify itself based on the industry standards.
Consumers have different expectations from different industries. An entrepreneur should follow them within reason or it could cost the company in the long run.
Mistake 4: Presenting a video ad in strange, ambiguous, or indirect approach
Your video is an attention-grabbing tool; it's perfectly fine to try something different with your video. But people should not create any promotional video material in strange, ambiguous, or indirect manner.
It is not surprising that a creator would want to spawn a video that goes viral. But there are steps to follow. Incorporating unnecessary artistic and abstract details would hamper the inner essence of video advertising.  The fundamental purpose of marketing through video would fail and it won't fulfill your purpose.

Mistake 5: Not considering video ads post timing:
Timing plays a significant role in video advertisements, but many promoters don't realize that. Just like other projects or product launches, video adverts should also follow a specific schedule.
Scheduling your video ads would take you to a wider client base. This way a publisher would convey his message at the same the time efficiently to a large mass of target audience.
Scheduling enables you to perform proper ads distributions.  Adequate ad post timing can be aligned with the audience(s). Throwing up video ads at any time of day may be appropriate for specific brands but for the most part – there should be some strategy for the distribution.
For instance, watching an advertisement of a fruit juice in the morning would be more useful and boost sales at that time versus at night. Aren't you shocked to learn about these advert errors? Yes, all these mistakes are common to hindsight, yet, they are shocking. If not taken care, these faults can tarnish the reputation of an organization.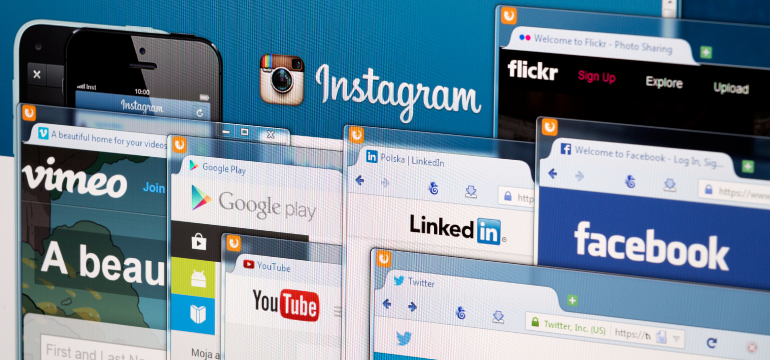 Bottom line
If you're planning to create a cutting-edge video advertising, then follow the above steps. Although common, yet all such missteps would piecemeal land your business in danger. Whether you are tech start-up or a big firm, committing errors won't justify your position.  It is necessary to be alert and conscious while posting any video materials for promotion.