Last Updated on April 13, 2022
In the old days, all of the movie stars were on the big screen. You had to wait until the launch of a new film, hear an endless list of credits and hype, and pay $7 to see them in the Box Office. But now, anyone can be a star. Using the video and camera equipment they already have, many people are creating a niche for themselves and even making it to "the big time" from their corner of the world through the magic of video and video marketing. The following ten people are the most subscribed beauty youtubers promoting themselves & their skills on YouTube and & other social media. Take a look at these summaries of popular beauty bloggers and their youtube makeup tutorials to learn more about how they did it.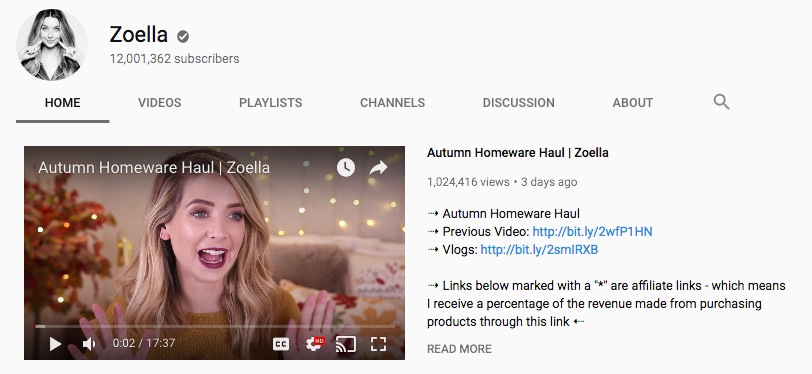 Zoe Sugg
Zoe Sugg is known as "Zoella" to her loyal YouTube fans. She is well-known for her beauty "hauls" in which she shows off her cosmetic purchases. The setting for her hauls is her bedroom that she had as a child. She is 27 and has over 11.6 million YouTube subscribers, and she also owns a line of beauty products at a chain known as "Superdrug" located in the U.K. She has also written a novel, Girl Online, which broke sales records in the first week. She has since written two more books.
Her most viewed video so far is, "How To: My Quick and Easy Hairstyles," with over 4 million views. She focuses on introducing fashion ideas and tutorials that include makeup challenges, DIYs, hair and makeup tips, and more. She sometimes features guests to join her in her videos.
Check out her channel to learn more.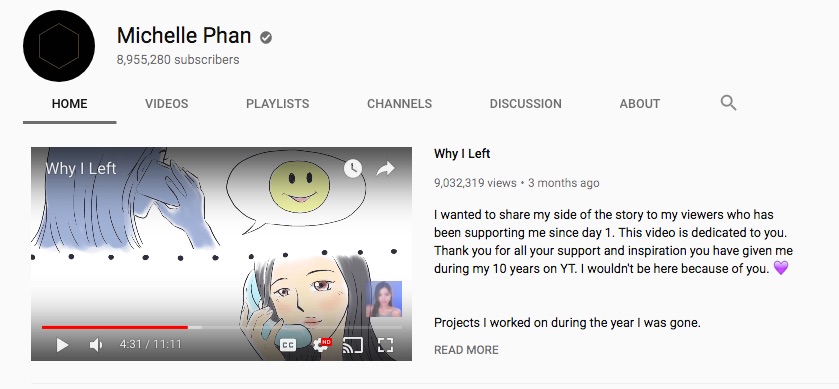 Michelle Phan
Michelle Phan posted her first YouTube video around ten years ago, and she is now known as a top influencer and entrepreneur in the cosmetics industry. She is the cofounder of Ipsy, a subscription cosmetic service that delivers cosmetics to the doors of thousands of women. The company was last valued in 2015 with an estimated value of $500 million.
One interesting point about Phan's channel is that she removed her ads and sponsored content because she realized that it was not sustainable because people prefer authenticity to ad content.
She uploads a new video every Friday and offers make-up tutorials weekly.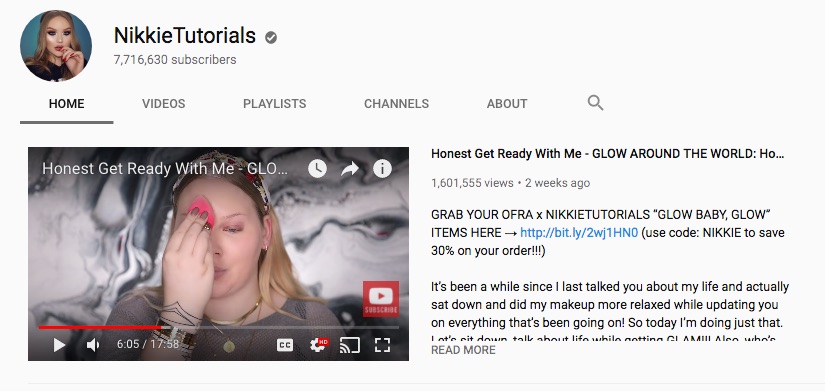 Nikkie de Jager
Nikkie de Jager is a Dutch makeup specialist who has a following of over 7.2 million on Instagram. It all started from her first video in 2008 when she uploaded her first video. Then she debuted a collaboration of cosmetic creation with Ofra, a cosmetic company, featuring liquid lipsticks.
She currently has over 6.6 million subscribers on YouTube. Her slogan is, "Glowing is my existence."
Check out her channel here.
Shannon Harris
Shannon Harris is known as "Shaaanxo" to her fans. She started vlogging in 2009 because she was obsessed with watching other YouTubers from the US and wanted to find have more representation from New Zealand or Australia. She now has her beauty brand, xoBeauty, which specializes in selling lashes and brushes. She has partnered with companies like Smashbox Cosmetics and Clinique.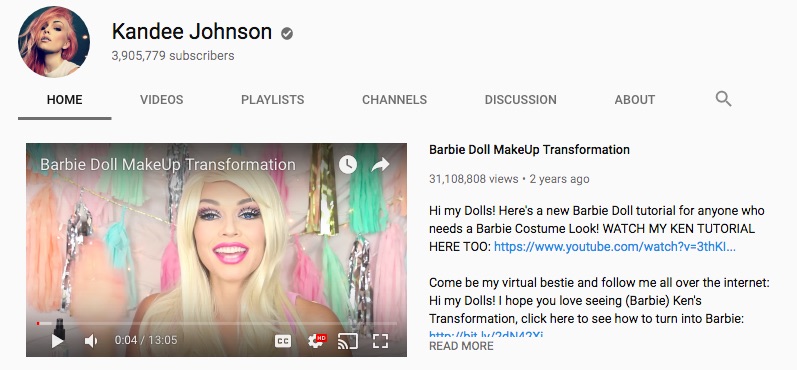 Kandee Johnson
Kandee Johnson is a longtime makeup artist who started vlogging on YouTube about beauty topics in 2008. Then she started hosting "glaminars," beauty and business seminars from your channel on YouTube.
As a result of her videos on YouTube and her escalation to beauty vlogging fame, she now also has her nail polish collection known as "Sinful Colors" that is featured in a multitude of retail stores such as Walmart and Walgreen's.
Bethany Mota
Bethany Mota has a user name of "MacBarbie07." It's easy to see why she might have decided on this name when you look at her channel. It is focused on fashion tips and DIY tutorials that help the average person to become more skilled at fashion and makeup.
Bethany's current YouTube subscriber base includes over 5 million people, and her most viewed video is "Room Tour," which received over 7 million views.
She sometimes offers games or giveaways and contents to spur her channel to even more popularity. She certainly knows how to capture the interest of her target audience.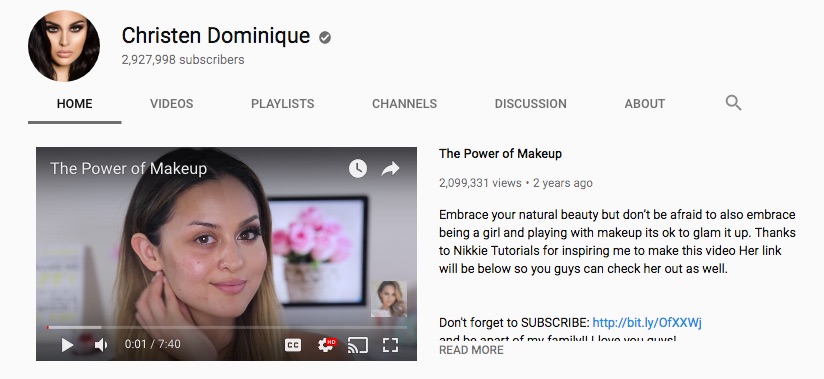 Christen Dominique
Christian Dominique calls herself a busy mom and she was also a full-time student with a full-time job when she posted her first video in 2009. She was inspired to create her first video when some of her friends wanted her to create videos on makeup tips so that they could follow along. She never imagined how popular her channel would get once she started posting to YouTube.
She now boasts an audience of over 4 million and has partnerships with some of the biggest names in fashion and cosmetics including L'Oreal, Sephora, and Urban Decay.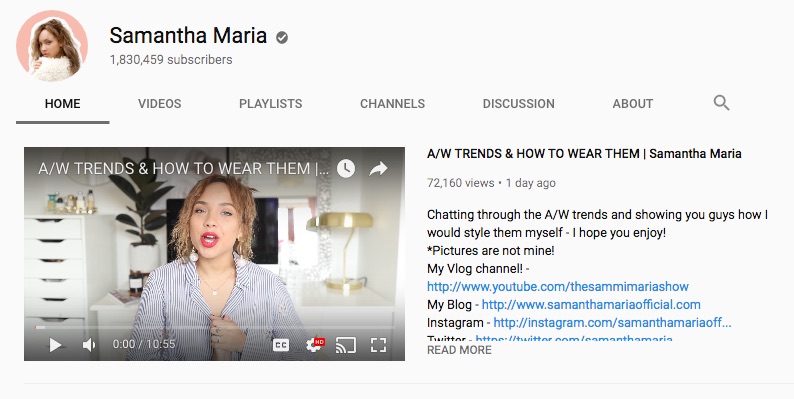 Beauty Crush
Beauty Crush is the name of the lady who runs this video channel by the same name. She offers hair and makeup tips and tutorials, as well as a wide range of unique styles, beauty product "hauls," and more.
Her YouTube channel has over 1 million subscribers.
Dulce Candy
Dulce Candy features hair-washing tips and other beauty tips, and she focuses on how to use the beauty tools that you have to create a new look, as well as to enhance your natural beauty. She has over 2.2 million subscribers and over 50,000 views on most of her videos.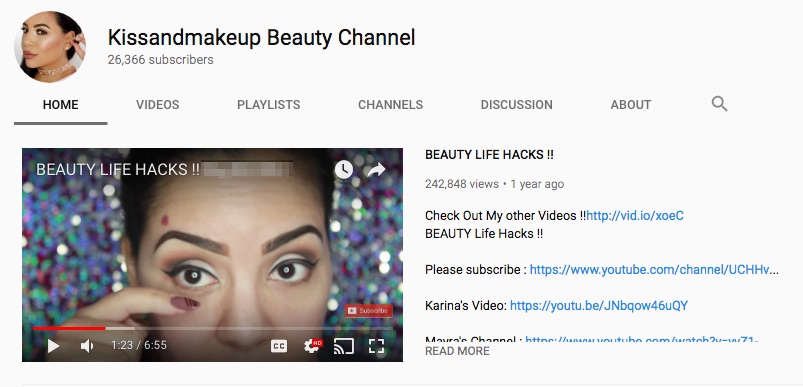 Kiss and Makeup
Tanya of Kiss and Makeup boasts almost 26,000 subscribers and hundreds of views on all of her videos. She focuses on holding fun contests and beauty tips that people love and advises her followers to make comparisons with makeup to get the most benefit out of it.
So what do all of these amateur beauty bloggers on YouTube have in common? For one thing, they once the YouTube beauty gurus were amateur, but because of the ability to appeal to people with the magic of video, they are considered no less than professional makeup artists on YouTube.
Each one has used their talents and tools to get out there with their video message and make an impact on their niche area of cosmetics and beauty.

How Animated Video Creates Amazing Online Video
If you don't have a YouTube channel yet, the most popular beauty gurus on youtube should inspire you to "just do it." You can't make an impact if you're not out there among your adoring fans. So create a YouTube channel and see us about creating quality video content.
We are animatedvideo.com and we can make it happen for you, too!